Hello everyone 👧.
In the middle of Chinese New Year weekend, after visiting 2 of my relatives' houses, I spent some time with my Mum and @butwo at a famous attraction nearby their house. The place we visited was The Tipsi Asi a restaurant at the top of the hill located at Malatin Horse Hill, Penampang, Sabah.
This restaurant was famous for its sunset view and night life. However, when we arrived there, it was too early for sunset.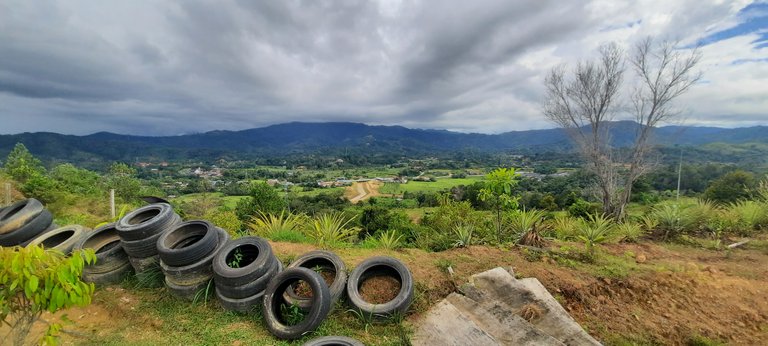 Our view from the parking lots at 2.30pm
We visited our relatives' house without having lunch yet. Initially, I wanted to head straight inside the restaurant to have our late lunch first, but my Mum walked the other way. There was a white thing on the small hill that had attracted my Mum. She climbed that small hill and then yelled for me to take pictures of her.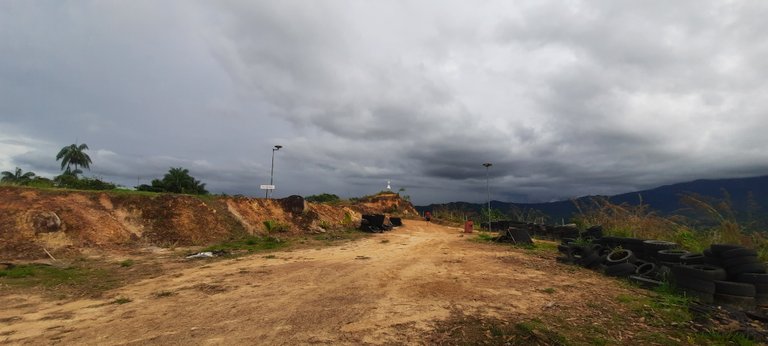 A white thing can be seen from a far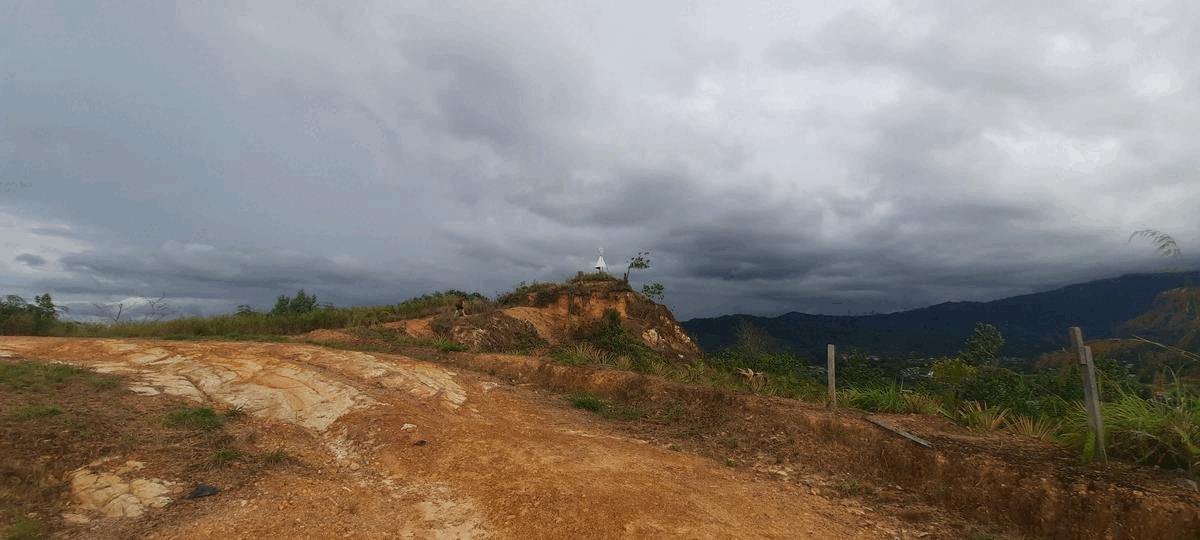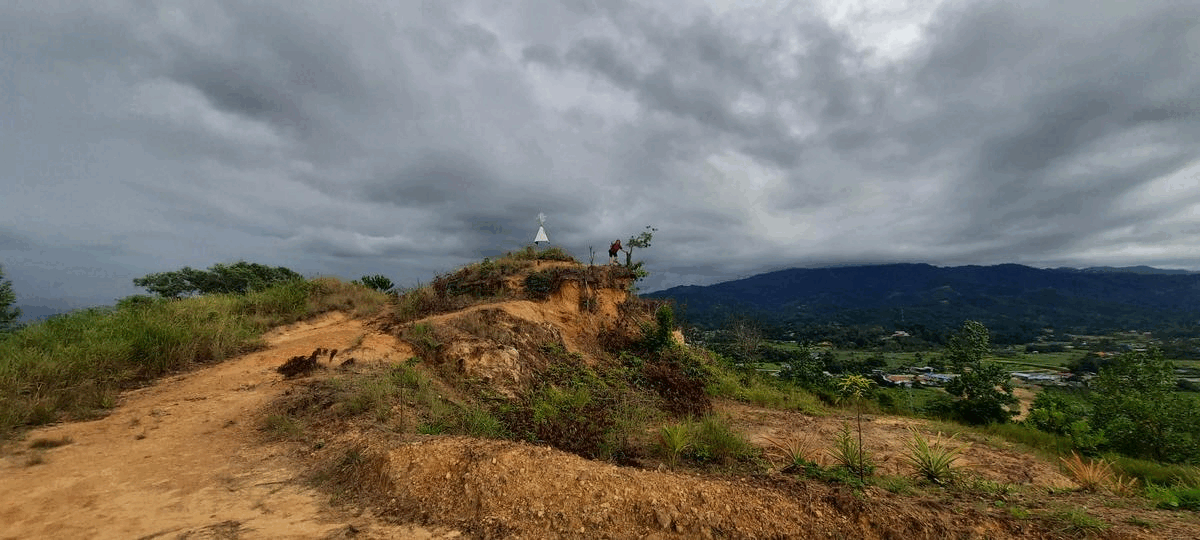 After my Mum finished her fun on the small hill, we walked towards the restaurant location. There was some distance between going up the small hill and going back to the original location near the restaurant where we parked our car, so it was almost like exercising.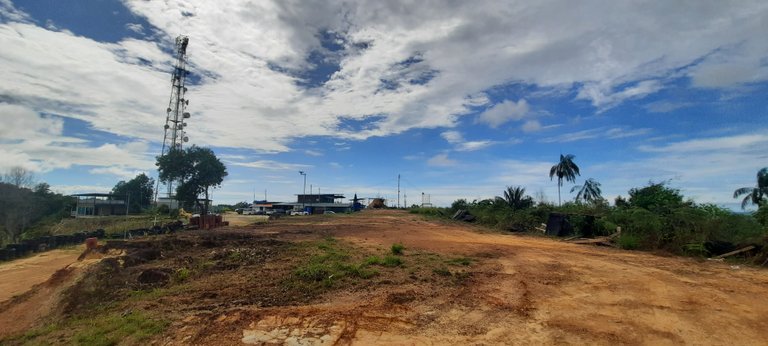 Restaurant building from our view at the small hill area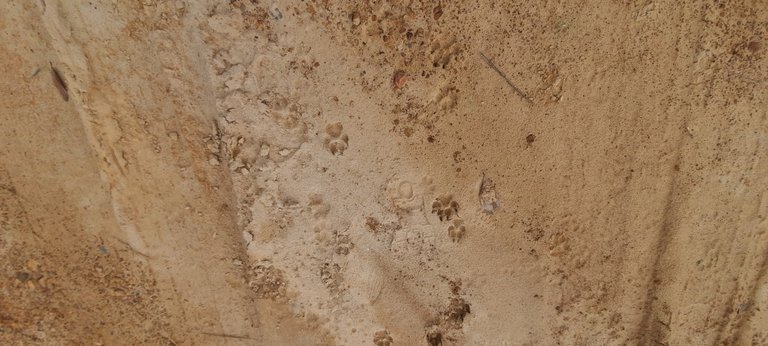 Dog's paw print on the dirt road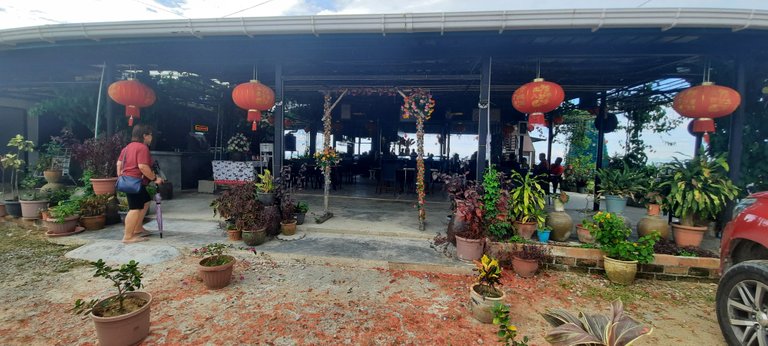 Finally reached the restaurant with hungry stomach
The restaurant is decorated with Chinese New Year decorations during the Chinese New Year period. We including my Mum were pleased and happy with the environment of the restaurant especially not noisy due to not many people at that time.
Inside the restaurant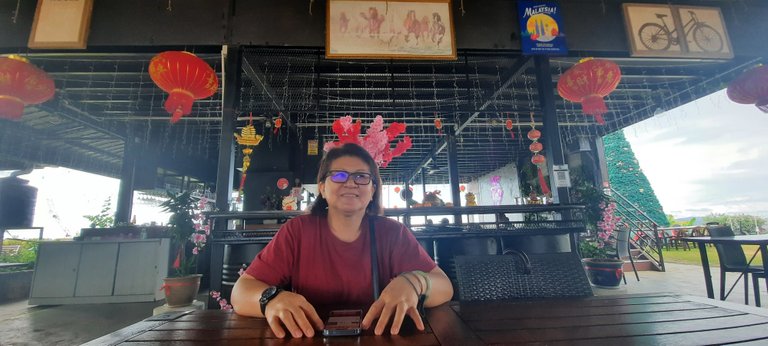 My Mum approved this restaurant
While this restaurant's food and beverages are a bit expensive, it gets high ratings from social media sites for its meals. We ordered food that had been recommended by the majority of people on social media and the cheapest beverages.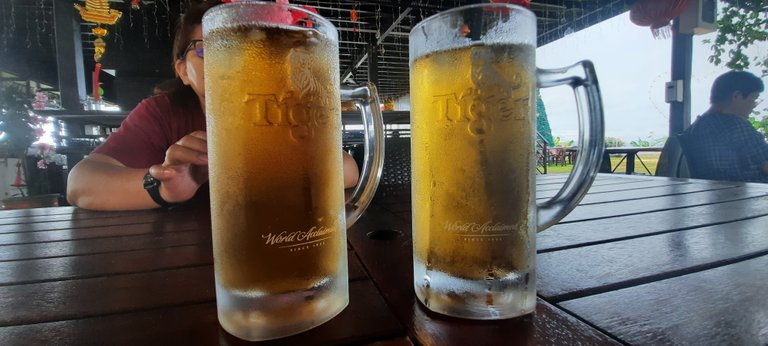 Our cheapest beverages in beer mugs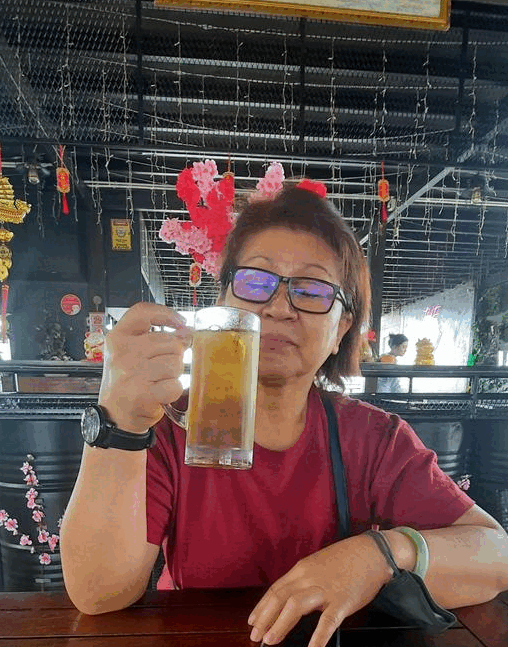 My Mum enjoys the Chinese Tea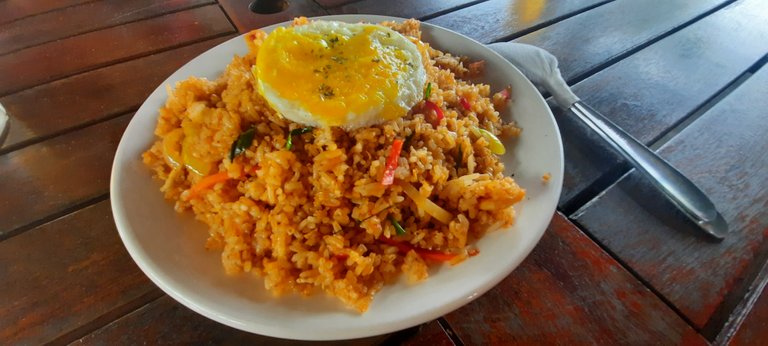 Tom Yam Fried Rice with Tuhau and a sunny egg on top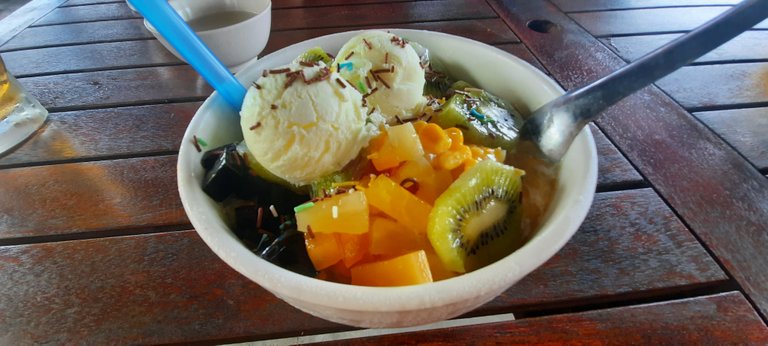 ABC or ice shaved special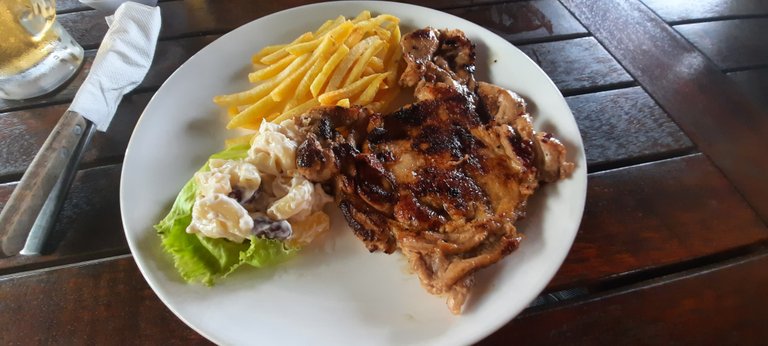 Grilled chicken, forgot take picture together with the black pepper sauce
The number 1 dish in this restaurant is Pizza Bambangan. As soon as we tasted it, we LOVED it. One set of Pizza Bambangan is not enough for 3 of us to share. It tastes like an upgraded version of Hawaii Chicken Pizza.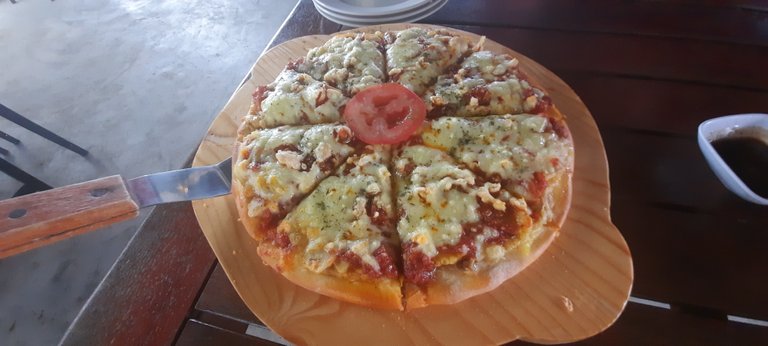 Pizza Bambangan
Luckily, this restaurant allows cashless payments as my purse does not have enough cash to pay for our meal.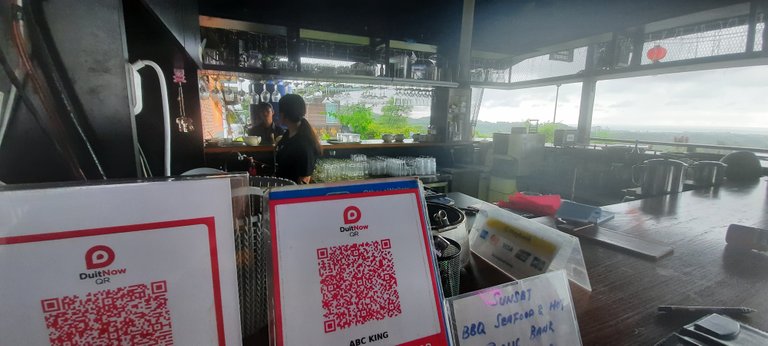 No worry, we can pay cashless
We continued our exploration of the restaurant after we finished our meal. There are many decorations outside for customers to take photos.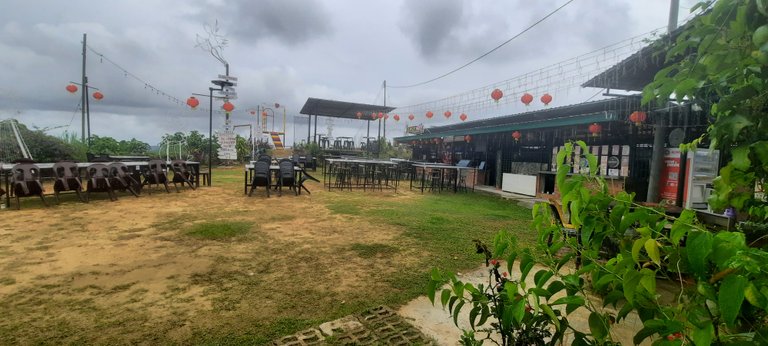 Restaurant outdoor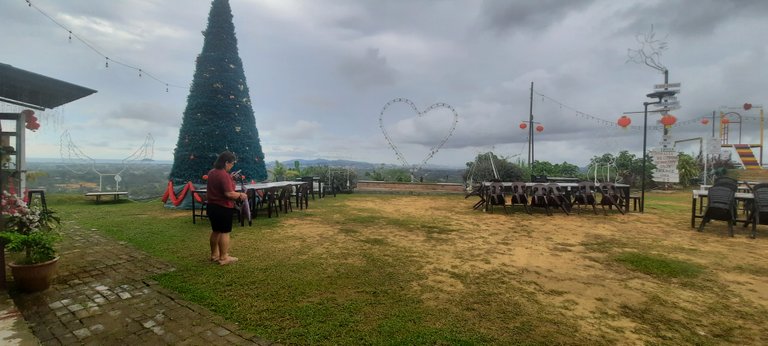 Large Christmas tree still there
The view below is what was mentioned on social media for sunset views. We just stare at this view and only see the sunset in our minds.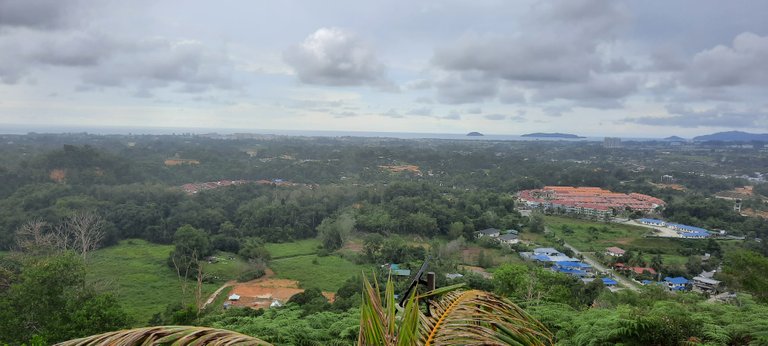 The view from restaurant to the sea or to see sunset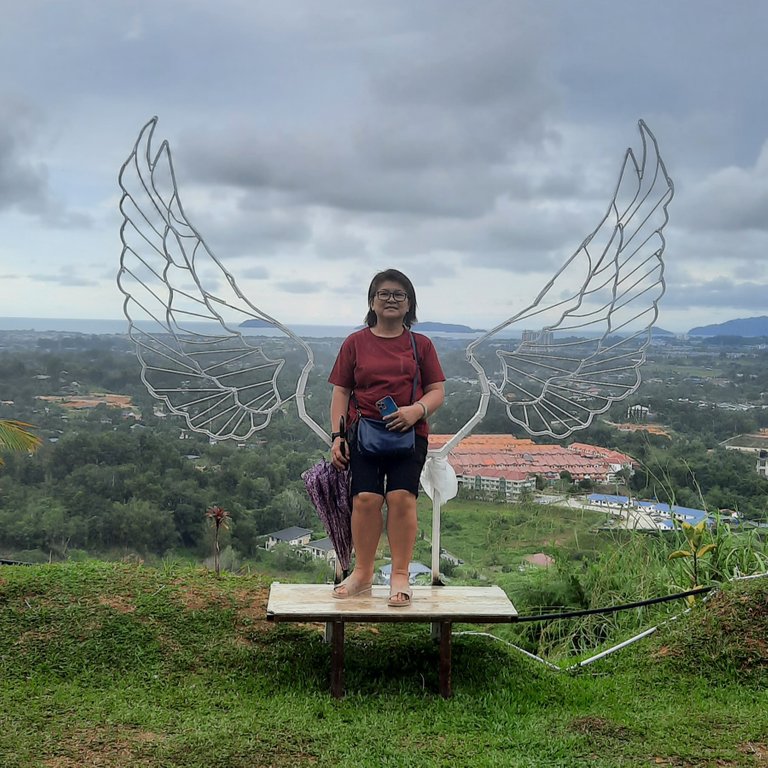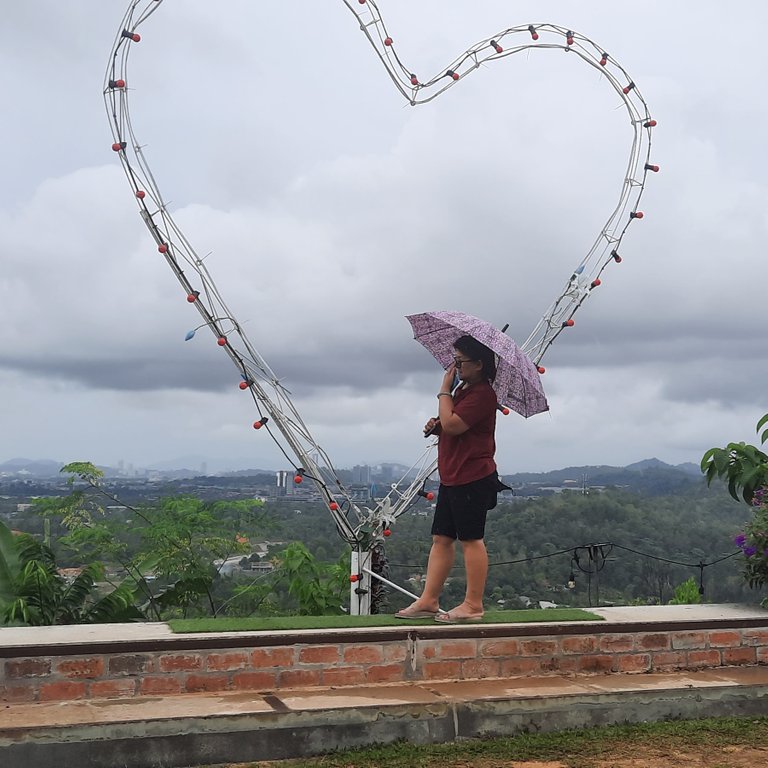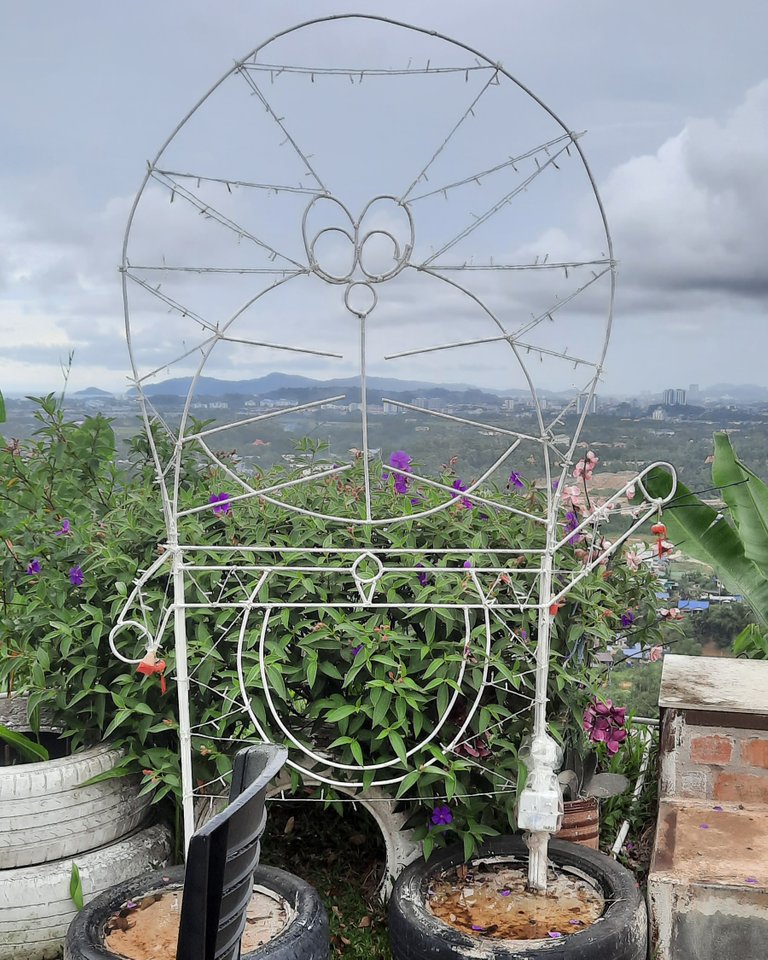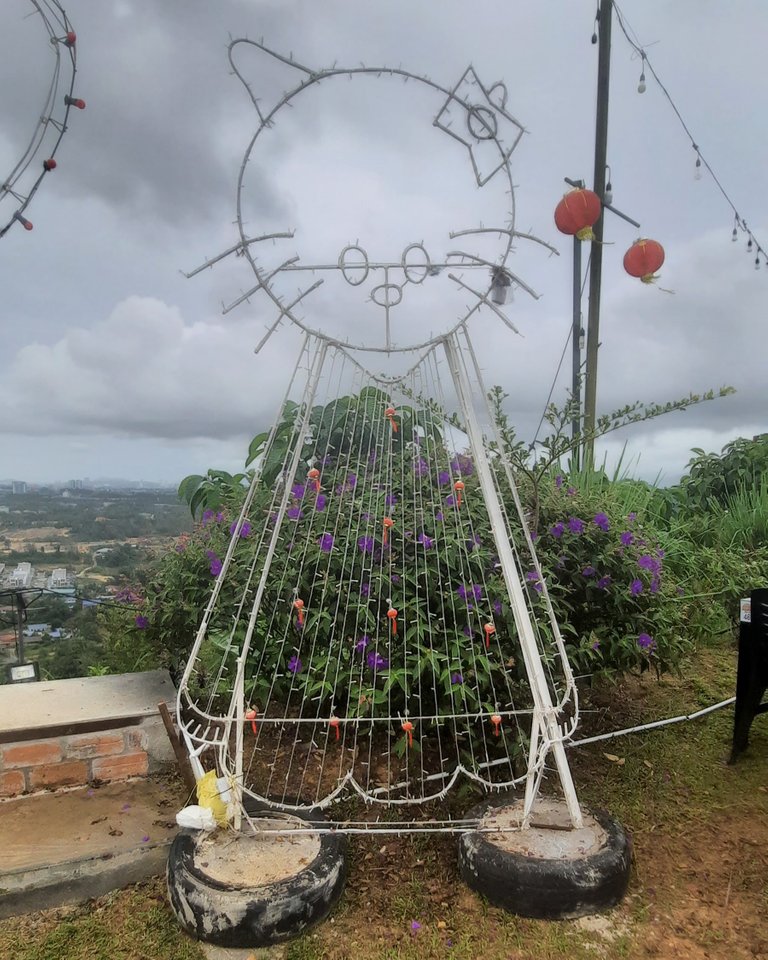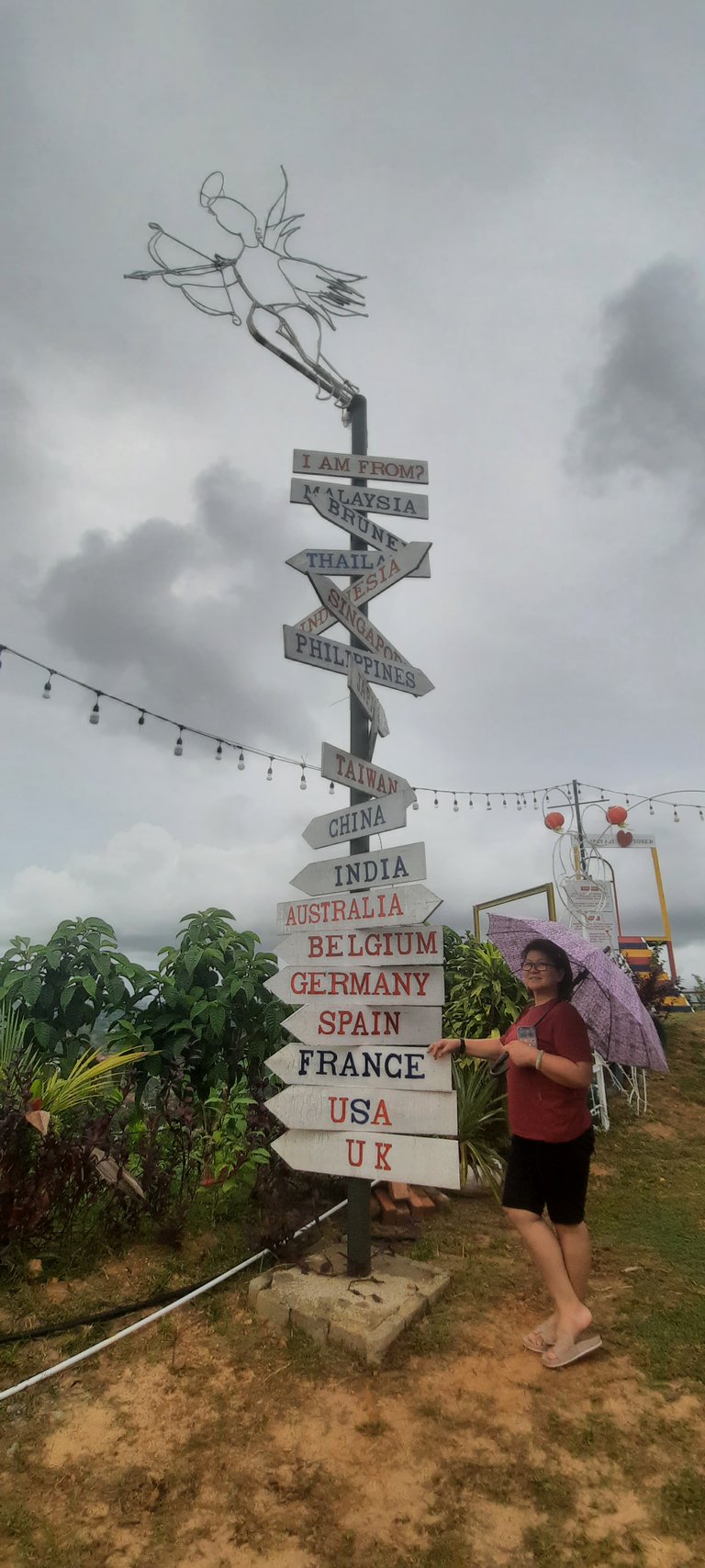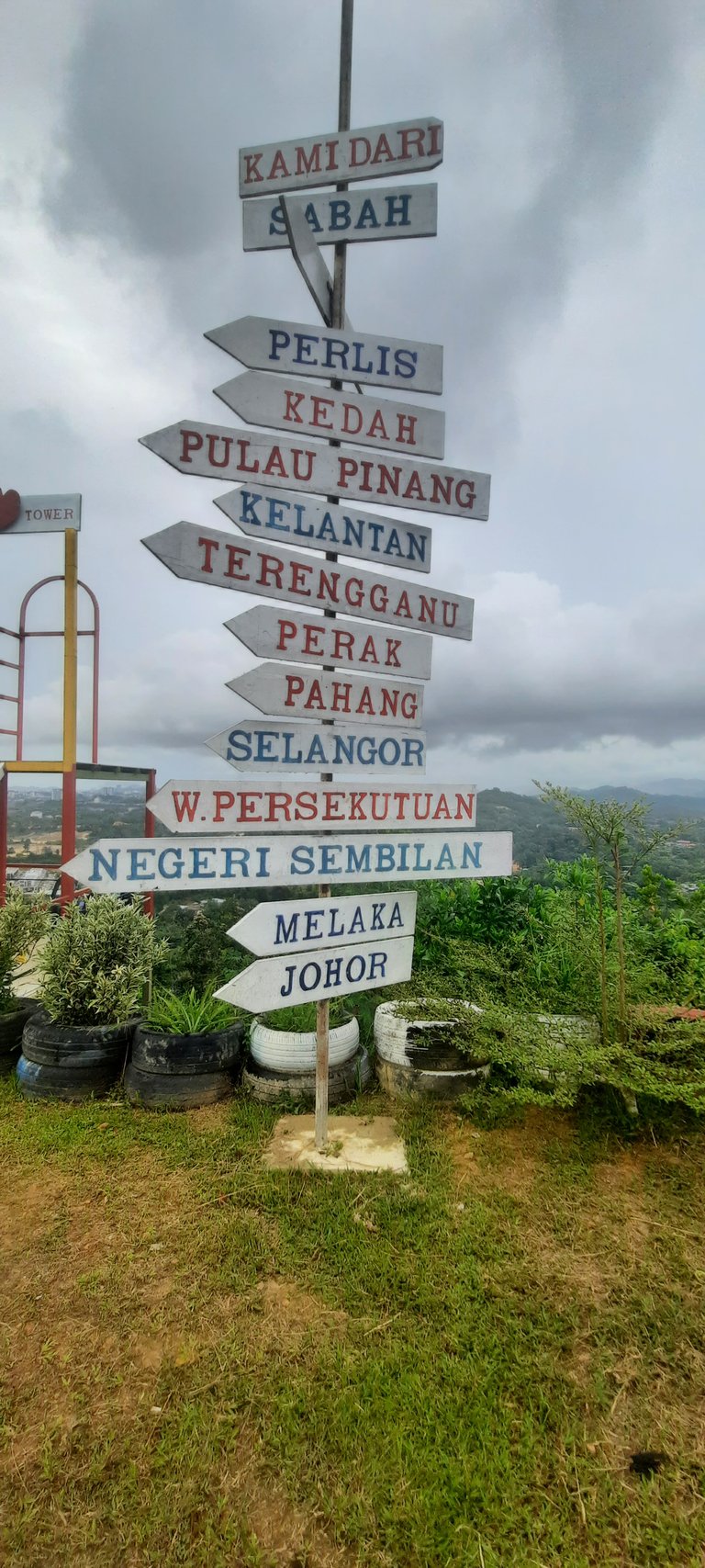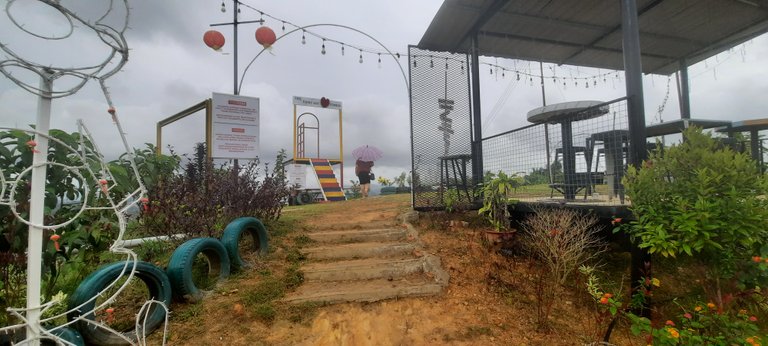 More to see and picture to take there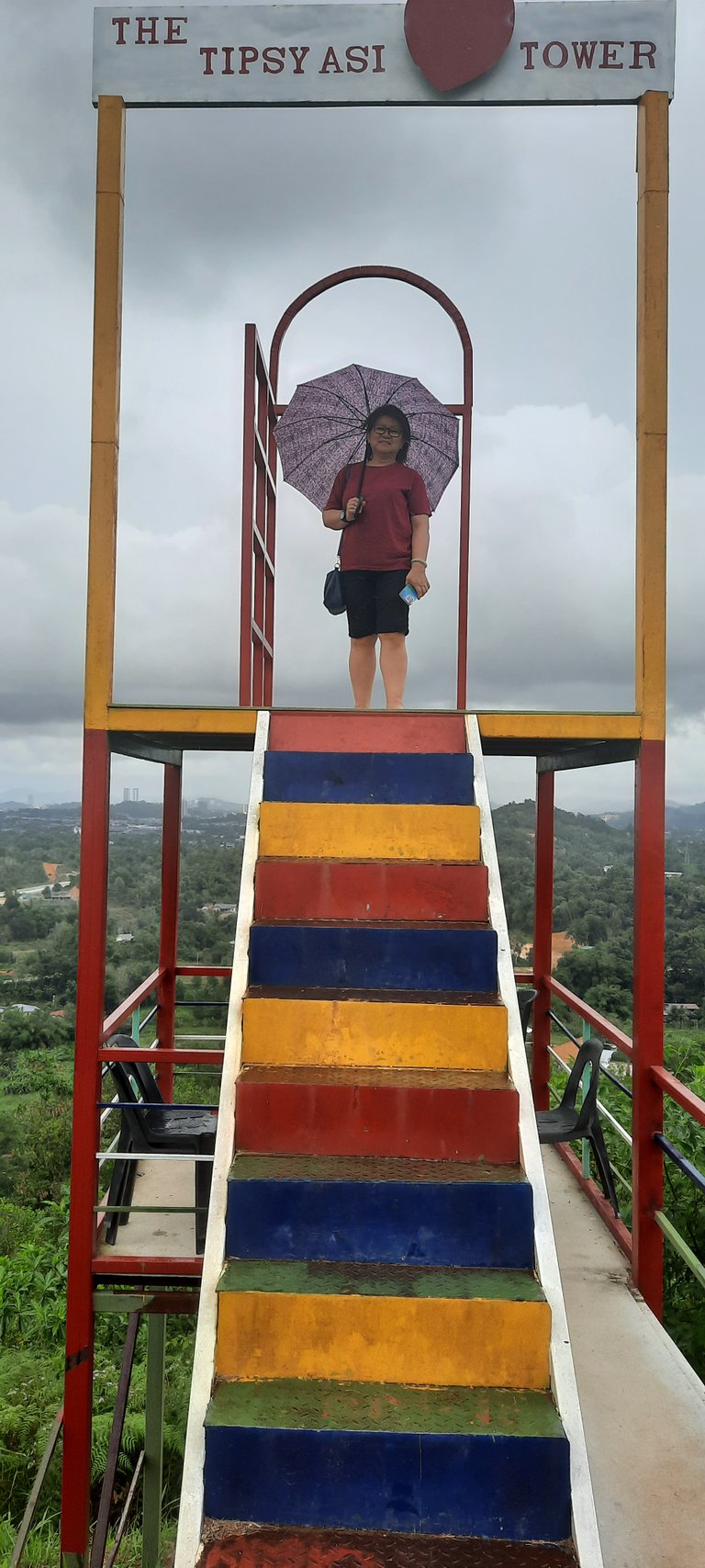 My brave Mum on this scary tower
There's a mini zoo where you can see tortoises and dogs (no picture taken) only in the other zone. There is a hydroponic garden that just started by the restaurant.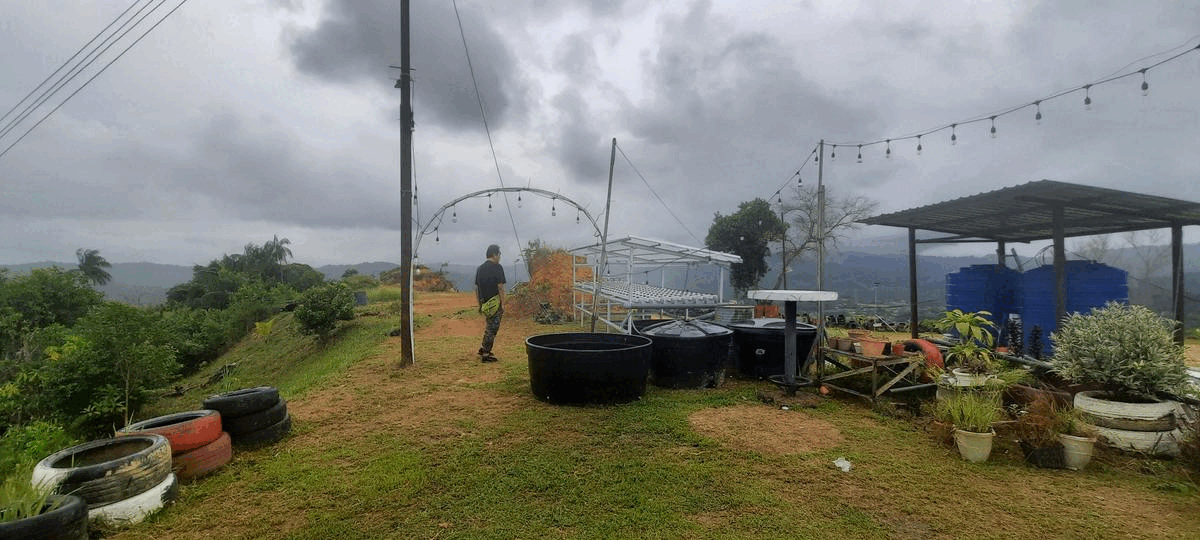 Shy tortoises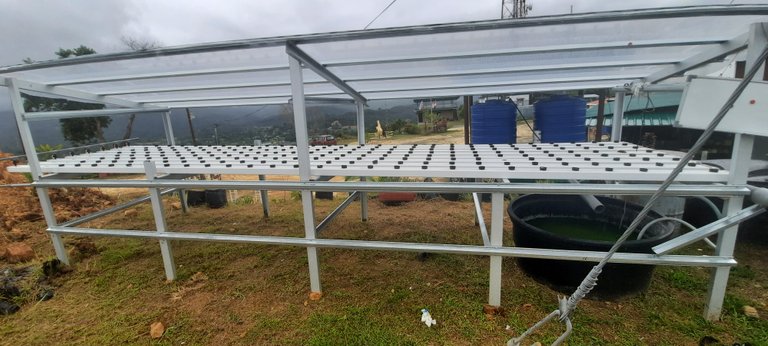 Hydroponic garden in the process
It took us two hours to have fun including having a meal here. Maybe a little longer if we could wait for the sunset.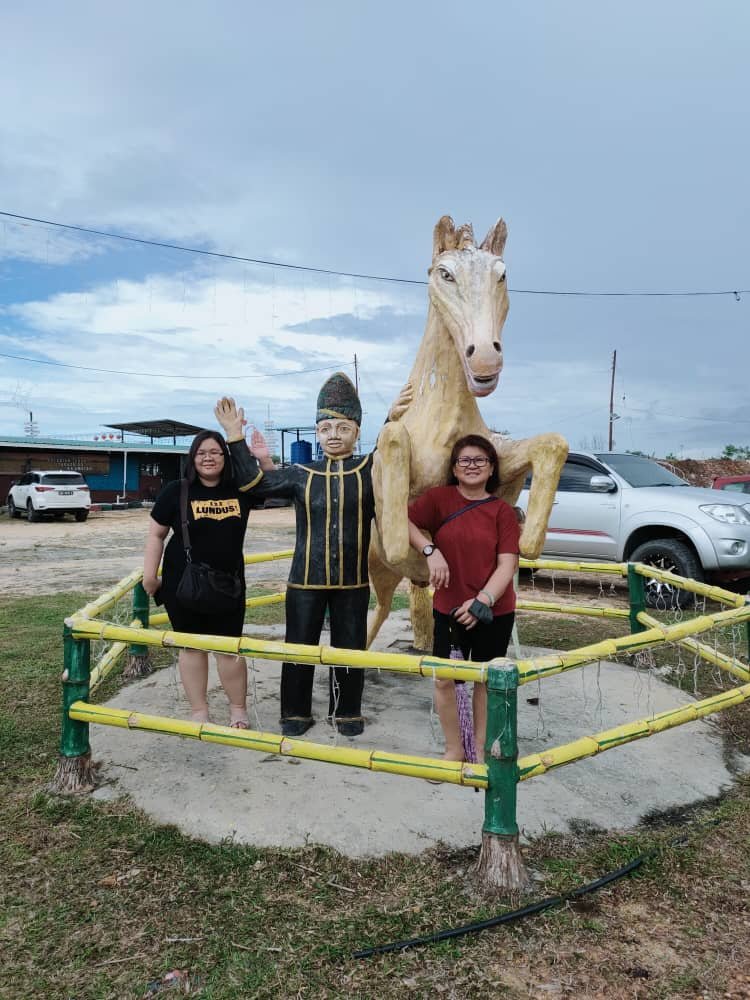 We will come again or welcome back later
That's all. Thanks for reading my post 🤗.