Yesterday evening we went to a new house party. He is the village chief but does not live in our village because our village is a small village, he lives in a bigger village. I never knew the village chief and his family before. I just met him the day he invited me to a party at his new home. When he invited me to a party at his house, I was shocked because I had never met a stranger before. I asked him who he was and where does he lives, I never knew, and he replied that I was the village chief in this village. That's replied made me smile and said, yes I will go to his party.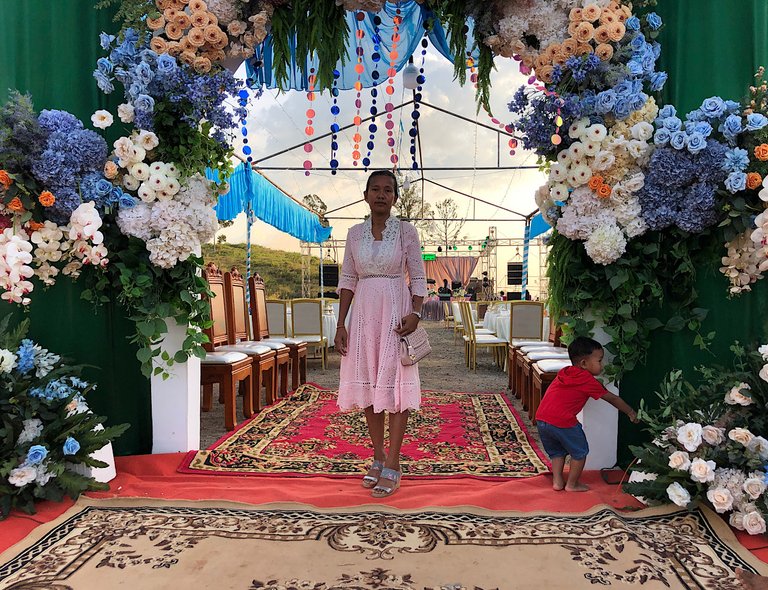 I asked the women living in the village because I wanted to go to this party with them because I knew my husband did not want to go to such a party. But they say they do not go, it is their husbands who go to the party. Most of the families in this village are soldiers and they will be back very late at night. So my husband goes to with me at 5pm and his show is usually crowded at 6-7pm. So the two of us were their first guests to attend and musicians with singers have not yet started singing.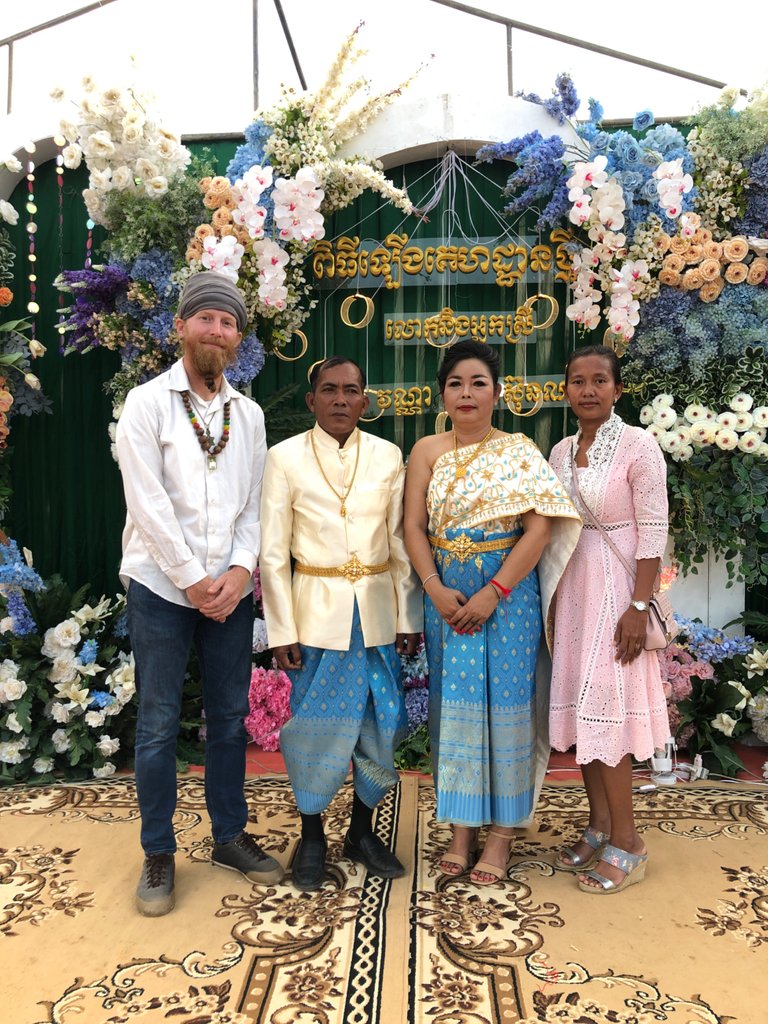 We walked in to greet the party owner and they invited us to sit at the table for a while, then there were a lot of guests and their table was full and they are ready to eat. I thank them and tell them we did not eat, we want to come and celebrate the two of them at the housewarming party, good luck and good things to both of them. Then I gave them $20 and asked them to take the some photos for memory. Then we said bye to them because have some guests are starting to join the party and they are starting to get busy. The event was attended by 500 guests. After we left, the music started and the singers sang.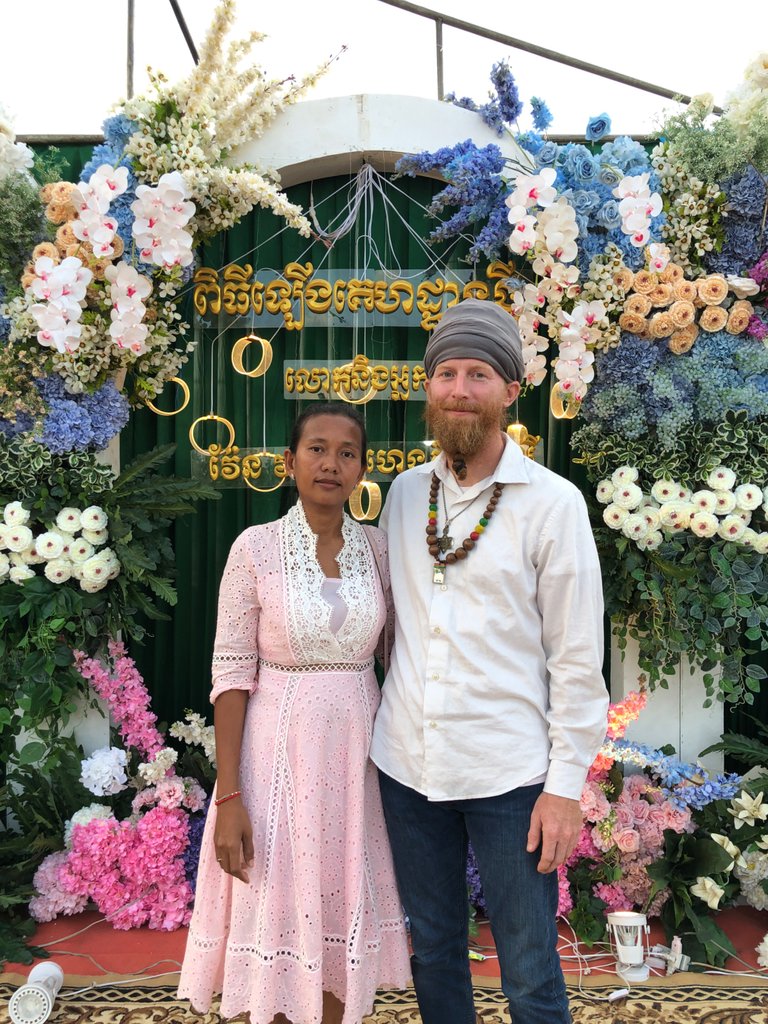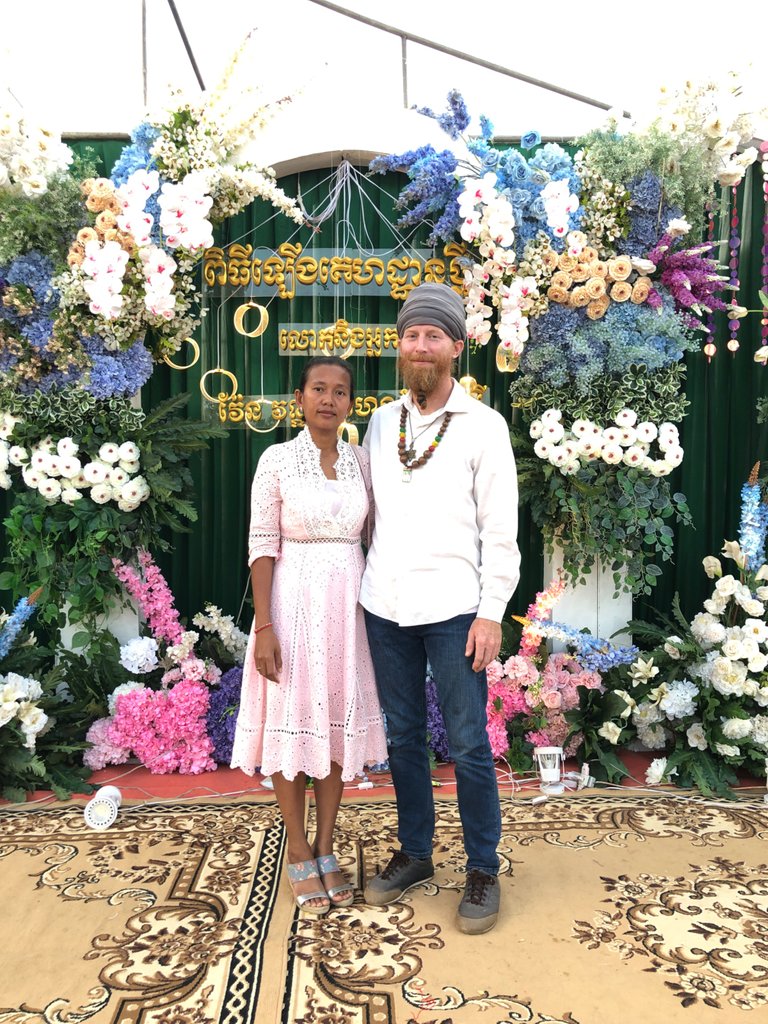 Before I left I wanted to take the picture with my husband.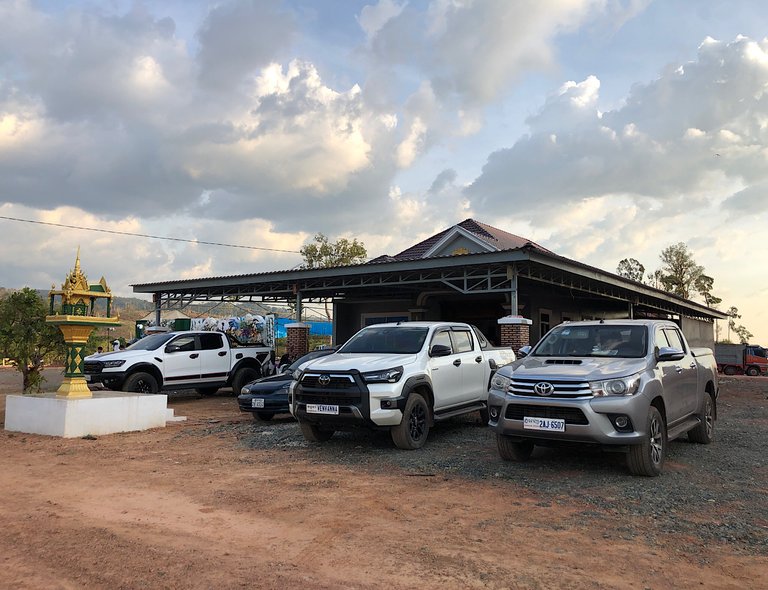 His house is on a small hill and he make two entrances to his house.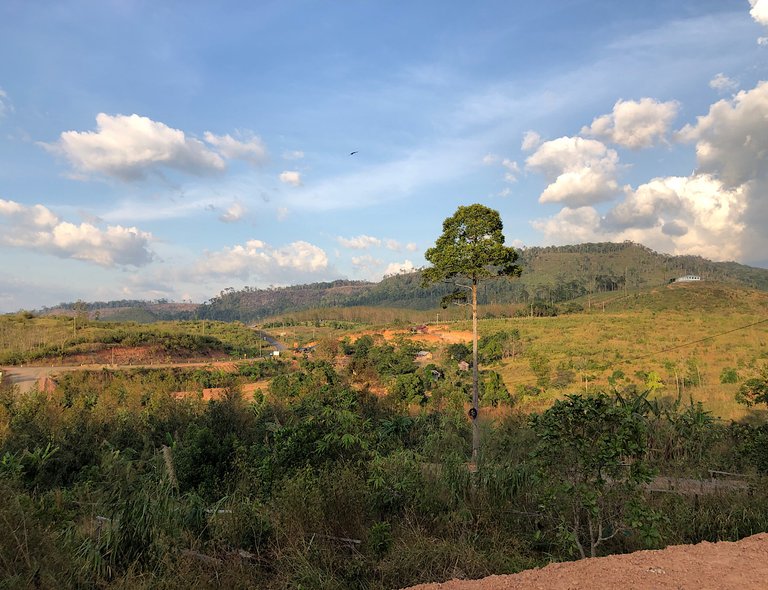 This picture I took from his house to the road.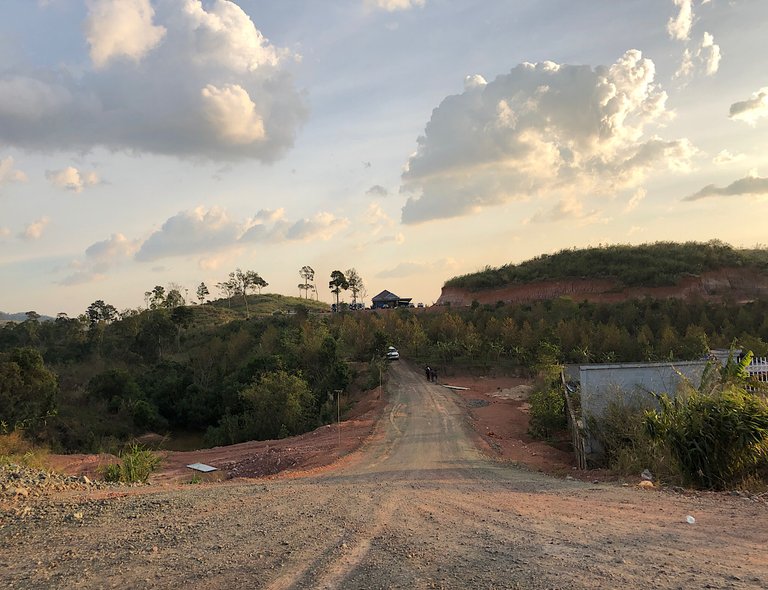 I took this picture from the big road to his house.

CLICK HERE TO JOIN HIVE AND START EARNING CRYPTO LIKE US