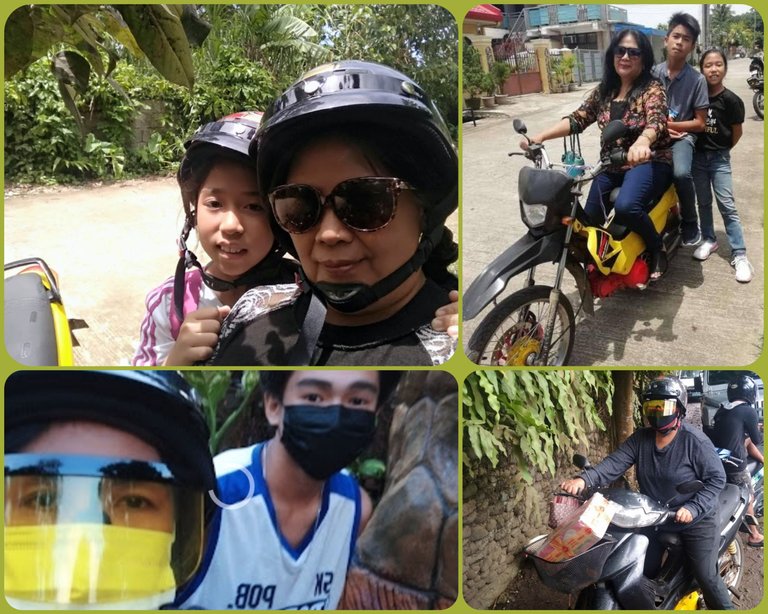 Greetings to my Asean Hive family! Our place is a mountainous location with our majestic Mt. Canlaon which is the main source of our livelihood. Motorcycle has become a necessity in our place because the roads uphill are usually steep and slippery when it rains. Commuting is faster too. Can you imagine 4 sacks of carrots on both sides while the owner is sitting on top? LoL! Well, they seem to get used to it though.
Women's Power
Women learned how to drive their motorcycles too. That's women's independence! They need to go side by side with their husbands who are tending to their farms so the women do the marketing and pick their kids in school.

(Photo: With my 5 kids @mid-90's)
I myself have learned to drive our motorcycle since hubby was away from us most of the time (he was a sailor)hence I have to be more flexible in many ways. Would you believe guys, I learned how to maneuver with my eldest daughter and eldest son were my back ups. We would practice driving along the school road after classes and hey, I learned to drive on my own after two days only. I don't even know how to drive a bicycle! Lol!
Motorcycle is Relevant
Motorcycle is a necessity in our place. The island of Negros is loaded with motorcycles in any municipality that you'll pass by especially in remote areas. Our main source of transport is either a motorcycle or a pedicab and the kids enjoyed riding even if they're already full but that was before since it's already prohibited now.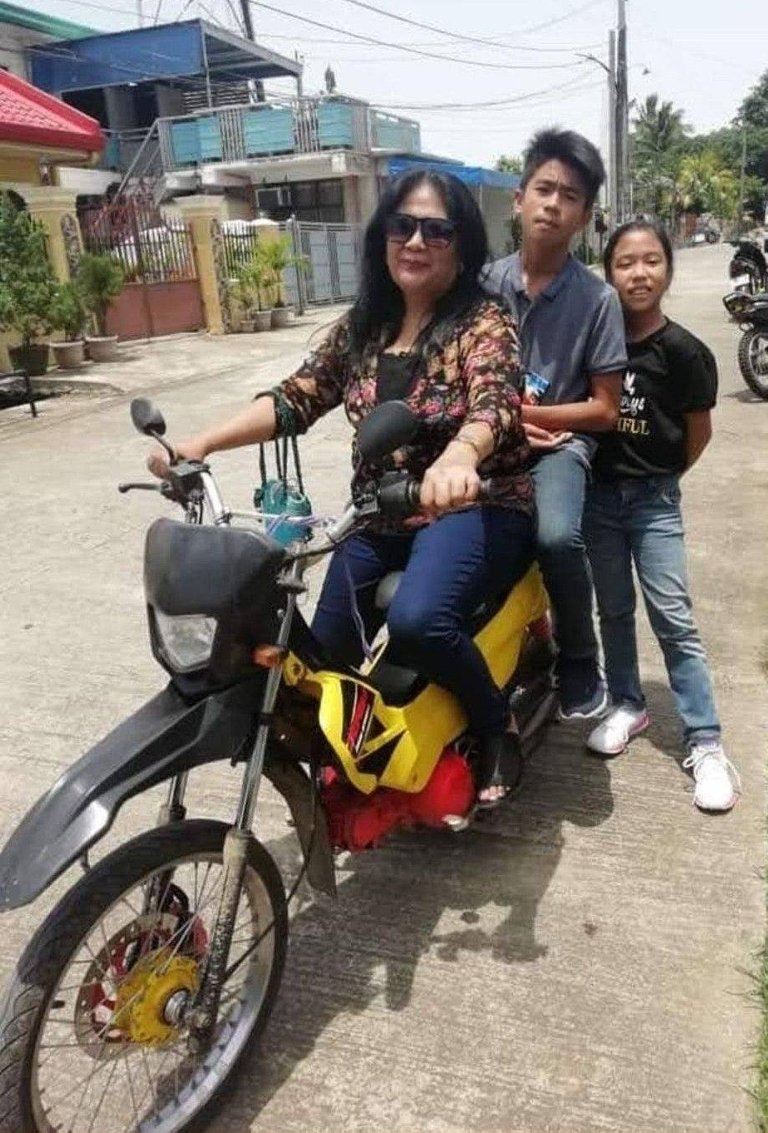 (Photo: With kuya 3rd & Antonia on our way to our church)
I drive our XRM-125 when I go to the farm which is about 30 minutes ride only. I have it washed on weekends so I can use it the following day for our Sunday worship.
Safety Precaution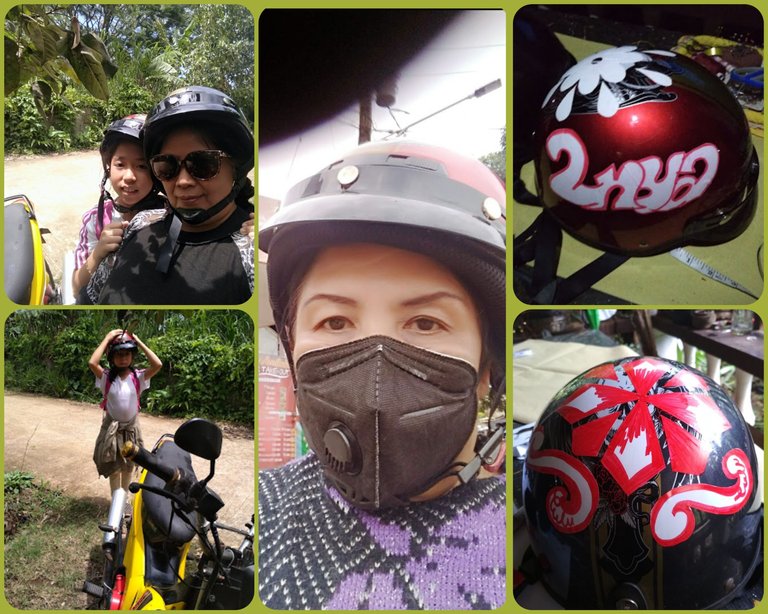 An ordinance was later passed nationwide requiring the motorcycle owners and backriders to wear helmets for safety precautions, the violators of which will suffer the consequences with corresponding penalties and confiscation of driver's license. Naturally, there was panic buying and I only managed to buy the ones for city use only.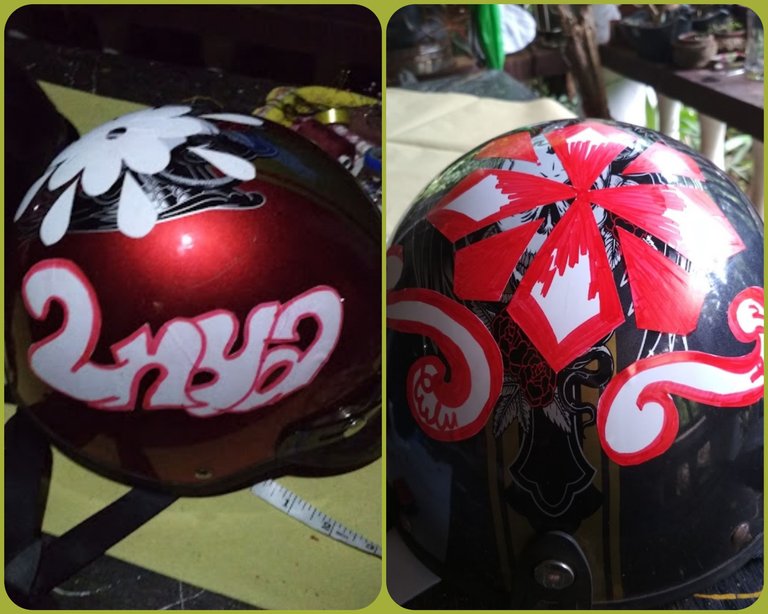 The funny thing was that it has a skull design on top. I said whoah! I'll look like a 'hell driver's here! 😂 I decided to cover it with a sticker. I bought a sticker pad and made a flower design for me and one for "2nya"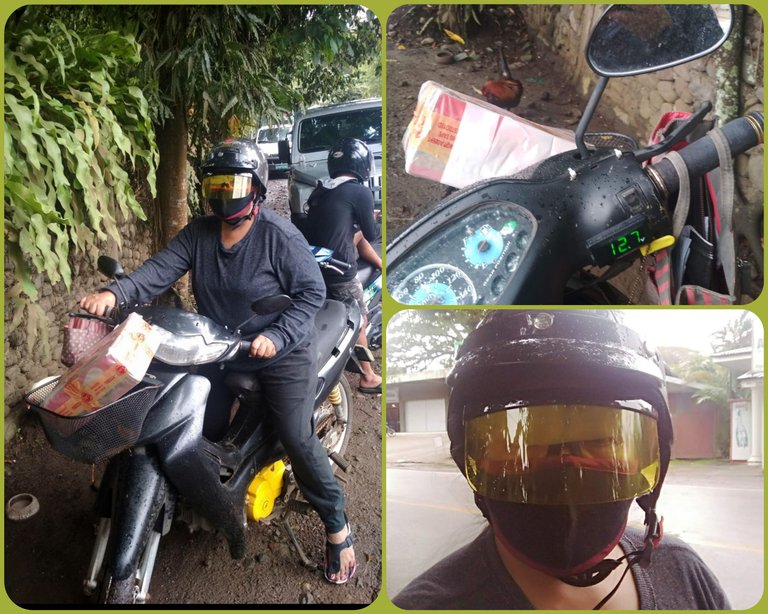 I exchanged motorcycle with my son-in-law as I find it more comfortable to have a basket carrier in front when I do my marketing and other stuffs when I travel. In addition, collecting plants became trending during the lockdown that my basket in front was always filled with different plants given by our friends. In return, I asked them to likewise visit my place for exchange of plants! It was lots of fun really.
A Sign of Gratitude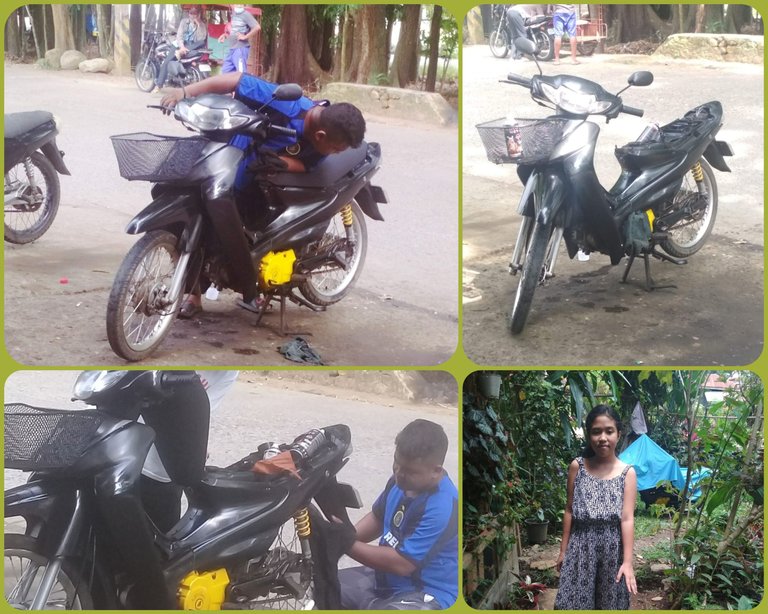 It was overwhelming when the currency went up! I made some withdrawals when Hive token increased and XRP went up to 89php! My first option was to have my motorcycle overhauled and checked then change oil afterwards. It was my sign of gratitude for my "Buddy" for being of service to me come rain or shine! I cover it with my fiberglass raincoat to shield my motorcycle at night.
This is all for now, thanks to sir @justinparke & family for this awesome community! As a sign of my heartfelt support for this community, I would like to add my meager delegation of $100 hive tokens for this community, with intention to further do so when time permits. Thank you all for dropping by my page!