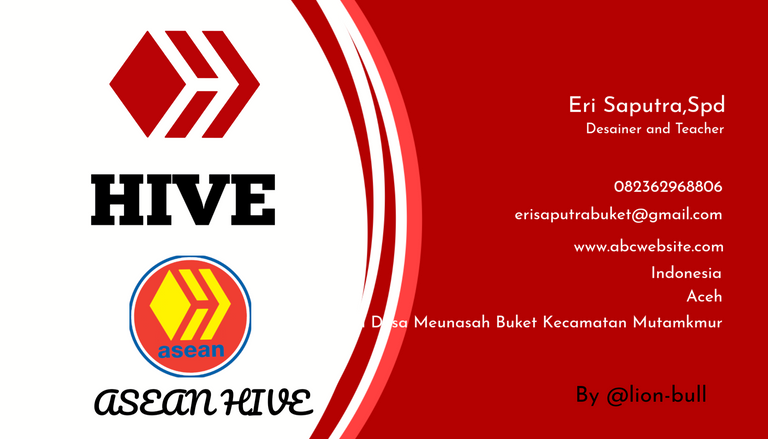 ---
Have you received information that currently there is a hive name card design competition being held, organized by @acidyo with a total prize of 200 HBD, if you haven't found it, you can directly visit the blog and find out how to participate in the contest there.
If you are a great designer or have skills in terms of design then there is nothing wrong with you taking part in the competition.
Indeed, in the modern and digital era like now, business cards are no longer as popular as they used to be, but we all know that in his day, business cards once made a splash in the world, at which time business cards were very popular with everyone around the world, especially the businessman or entrepreneur.
---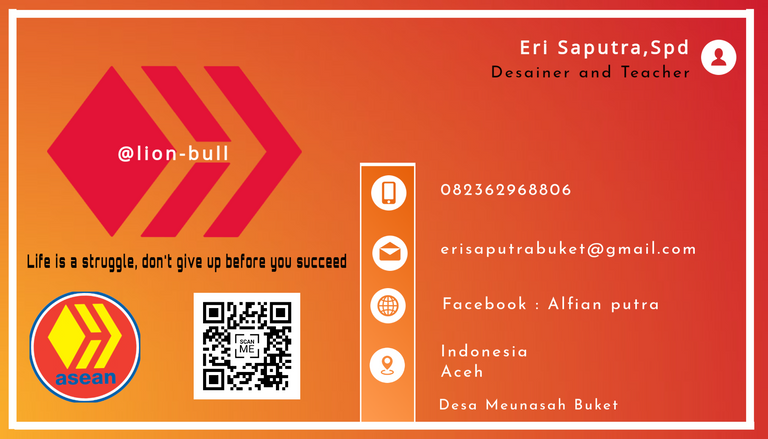 ---
So, are business cards still needed in the digital era like today? what are the benefits and uses?
For some people, business cards are often used to introduce themselves or their business to other people.
For some people, they also use a business card to provide a personal contact that can be contacted, either their residential address, cellphone number or Discord.
For some people, they also use business cards to tell who they are, to show their quality and authority to others.
---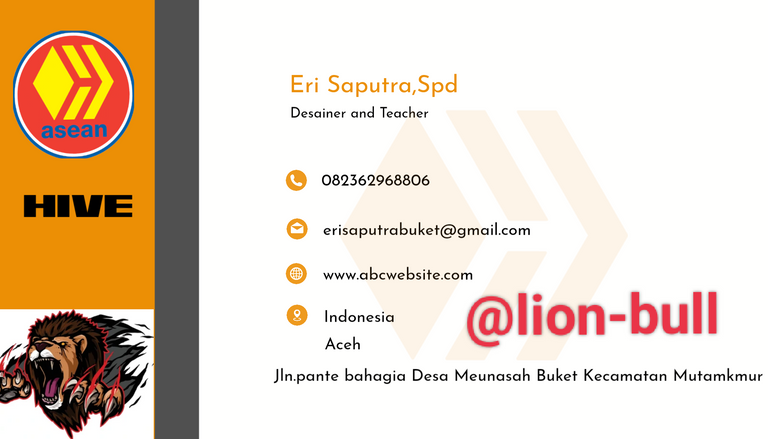 ---
I'm very curious about the contest created by @acidyo, because the business cards that are contested are related to #hive, and maybe there will be a big surprise from the newest project, what's even very interesting is that every member who joins hive has the opportunity to get the name card .
It's very interesting to wait to see who won the contest, and it's very debatable. Spread your heart waiting for the best design surprise for the business card as well as its uses and how to use it.
---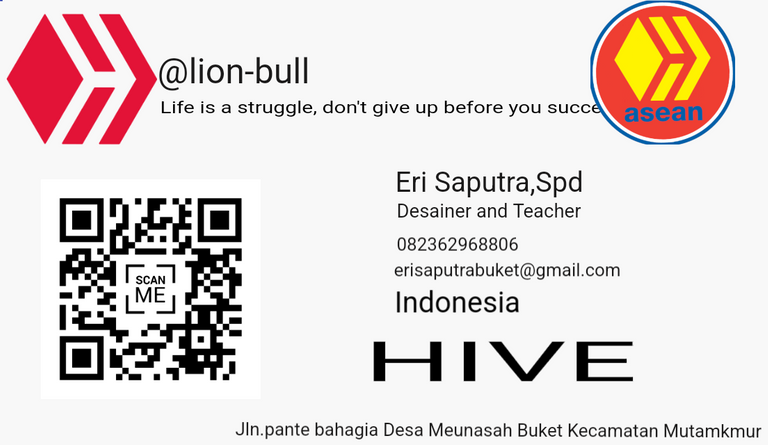 ---
Apart from that, I also learned to design some of my business card shapes, even though it's not very attractive, I've tried it.
Give your feedback on what I did, I really appreciate the comments and suggestions from all of you.