Perhaps the dry season has come to an end here in the Phnom Samkos Wildlife Sanctuary because the rains have returned to the mountains.
Our Magic Potion Maker 🧙‍♀️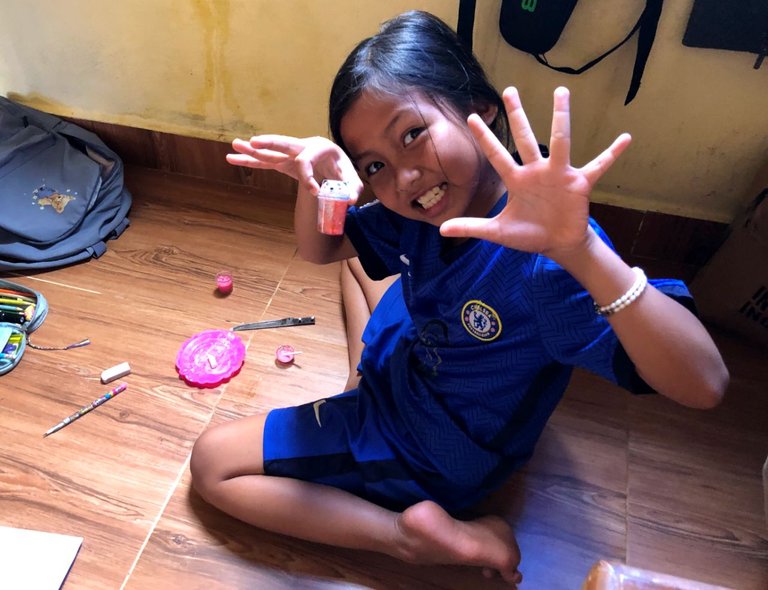 Monkey-B is obsessed with all things tiny, whether it be trying to make mini cookstoves out of candles and wire to watching YT videos of folks making micro meals. I didn't even know such a genre of videos existed, but I was quite entertained by the mini pizza cooking video she showed me. I am impressed by her creativity and how she manages to make micro things of her own, but recently she told me she had switched to making poisons instead of magic potions, so I guess I will keep my eyes on her.
Where Is The Hive Content For Today? 🕵️‍♂️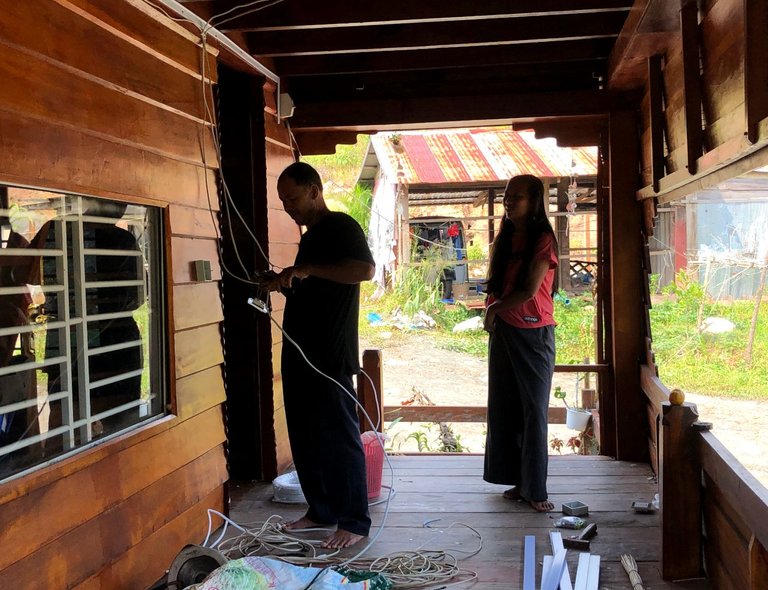 I have been busy lately trying to sort out my visa problem in addition to all my other daily responsibilities, so often my Hive posts are me running outside the house with 10 minutes to collect photos for a post. I stopped by Puu Mab and Pov to see how the cabin was coming along, but I was immediately attracted to the river because recent rains have brought it back to life.
Let It Flow 🌊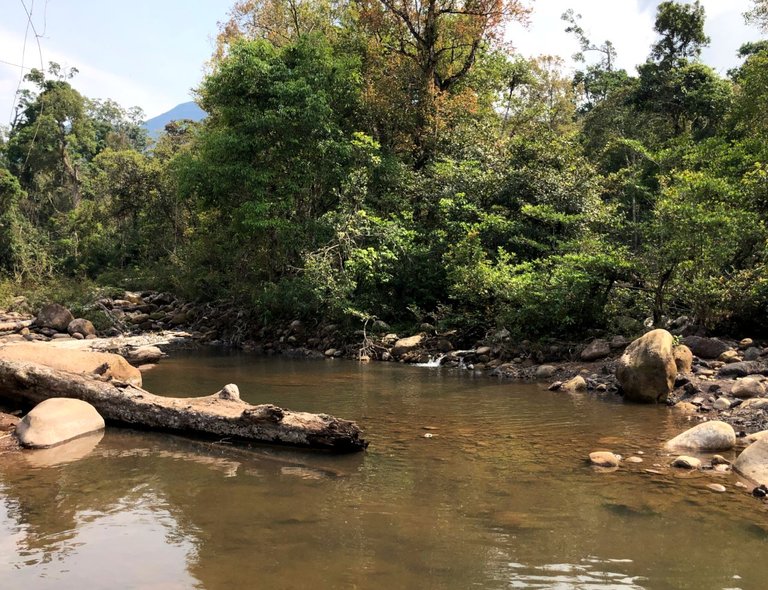 It's amazing how little rain it takes to bring this river back to it's full beauty, and just as amazing how quickly it can nearly dry up with a few weeks of drought. I decided to descend to the river, cross over, enter the forest, and hop along the rocks to climb the slope and head back indoors. Usually I'd go for a swim and enjoy myself, but I have been consumed and distracted by so many things that I'm just not feeling the river relaxation vibes.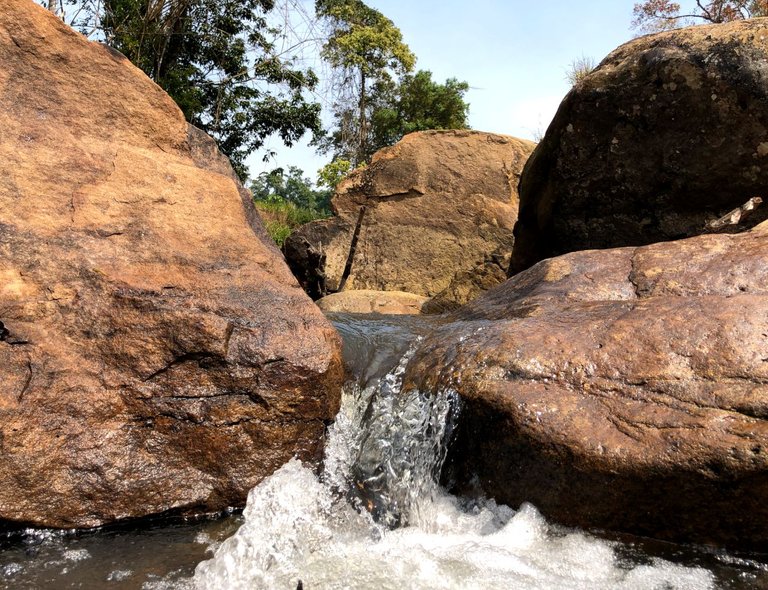 The little mini waterfalls are the first thing to return, and with more rain things will increase in scale until we can eventually hear the rapids rushing from inside the house. There is no better sound to hear at night than the sound of the river rapids, and when the river starts coming back to life the insects start getting a little more vocal at night.
A Little Hope 🙏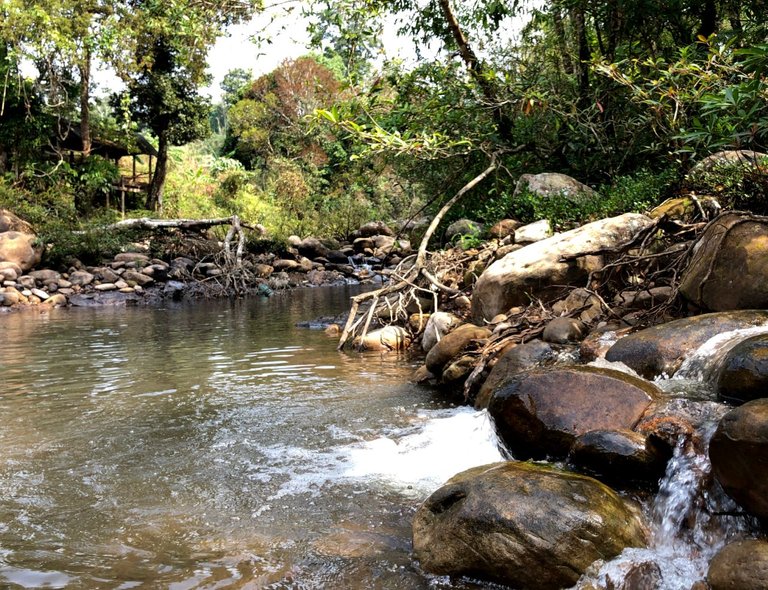 I am currently staying here on a visa extension because during my attempt to renew my one-year visa I was asked for some outrageous fines and fees for a work permit while I was not in the country for three years and for several years when I applied for one and was denied. Because we weren't able to produce the funds quickly enough before my visa would expire in a few days, the only solution was a 3-month extension, but I will have to leave the country now when this visa expires because it's non-extendable.
     Luckily though we finally got in touch with someone at the Ministry of Foreign Affairs here, and he seems willing to help me get the K-Visa, which is normally only for ethnic Cambodians that are foreign citizens. My wife and I need to get legally married (again) here in Cambodia because our Suriname marriage certificate is not recognized here, and the guy said he can overlook the required $2,500 USD minimum monthly income that is normally required on my behalf. This is all too ironic because it is the very reason we left the country in the first place.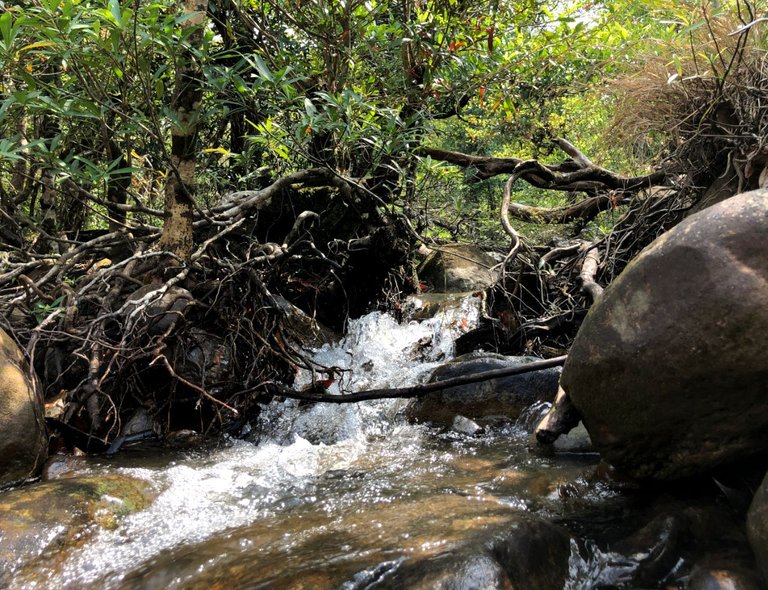 I need a few local documents, a local criminal history from the USA, and an affidavit of single status from the US Embassy in Phnom Penh, then we can get married at the commune chief's place and get our "tax civil" as it's called in Khmer, basically a marriage certificate. With this certificate in hand we can then apply for the K-Visa along with a stack of other documents.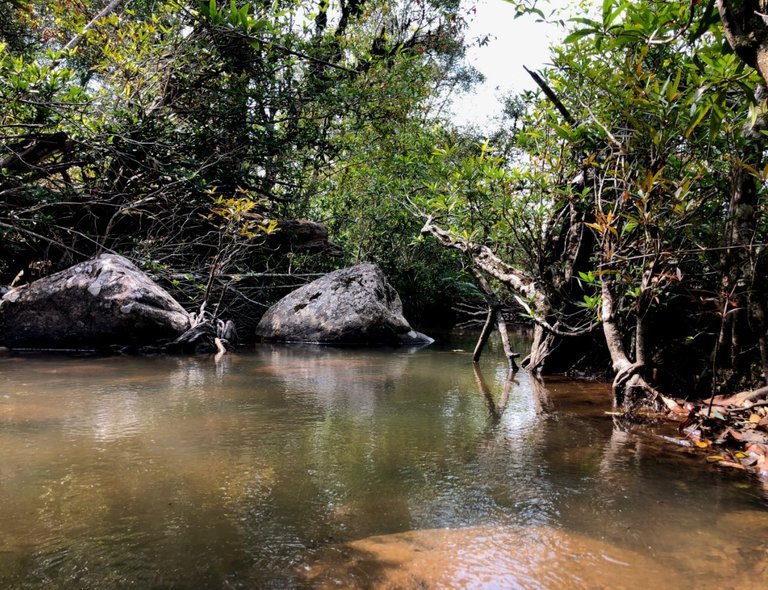 In my experience something always goes wrong in situations like this, and big dreams are quickly dashed. However, I feel hopeful that I can get this K-Visa, which is actually free, and will get me off the E-Visa, which now must go hand in hand with a work permit, tax registration, etc., all which adds up to $600 USD+ per year. It's a total nightmare because I need a sponsor for the work permit and Hive isn't a legally registered Cambodian company, so I'm basically ineligible for the only visa category which I can use to stay here longterm, and this has been a huge burden for many years.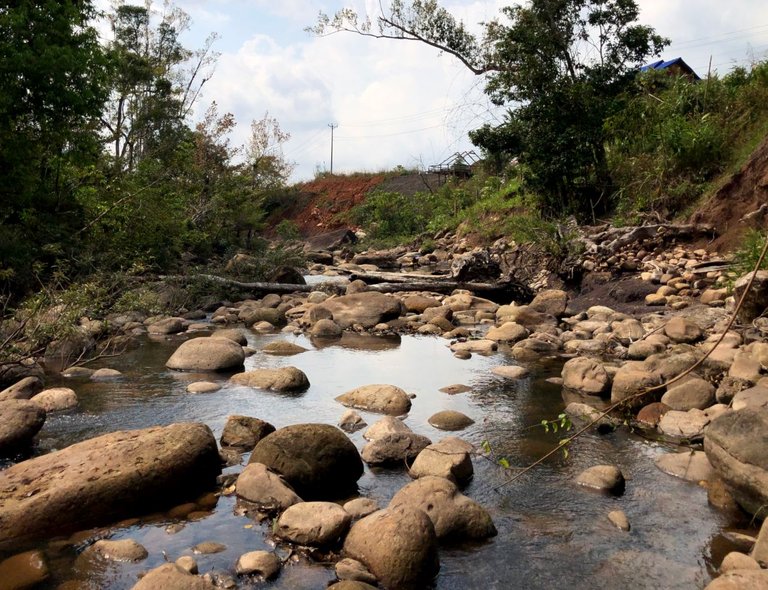 While taking shots and slo-mo footage of the river I wasn't thinking about the river at all, just thinking about this visa stuff and how it can change my life if it works. The K-Visa is valid for the life of my passport, so with a fresh passport I'd have ten years of uninterrupted residency potential here, and it could be the first time in the`13+ years I've lived here on and off that I can actually plan ahead for a life here longer than a year. Also it will save me thousands of future dollars in visa fees, and the K-Visa gives me nearly all the same rights a Cambodian has.
     That's all for now, sorry I didn't talk about nature and whatnot, they are just filler pics for the post, but when I have a longterm visa I will enjoy the river much more. Also, our US visa seems all but hopeless after 4 years of fighting with the US Immigration system. Now that Cambodia may offer me a longterm residency plan, I want to fly to the USA and see my 'Merican family one last time before coming back here to focus on my life, our land, and paying back the loan we used to buy this place.

CLICK HERE TO JOIN HIVE AND START EARNING CRYPTO LIKE US