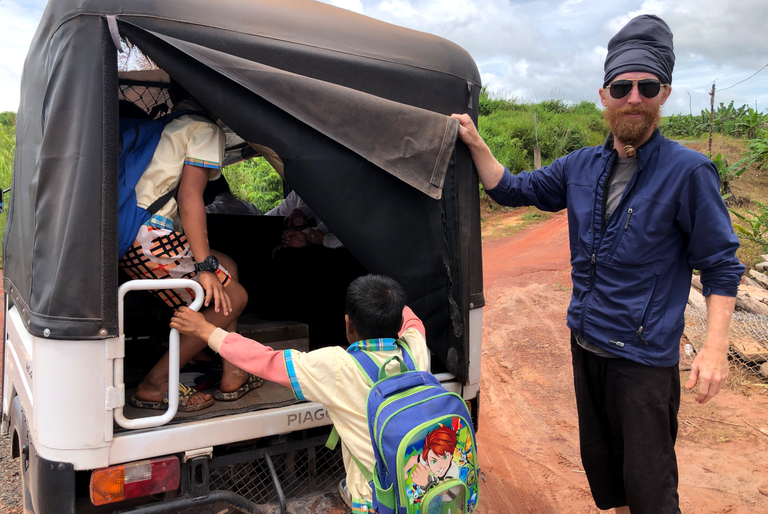 After one day of taking Mey-Yii to school, the people in the village decided to make make 4 more kids' education my responsibility.
I Hope Karma Is Real ♻️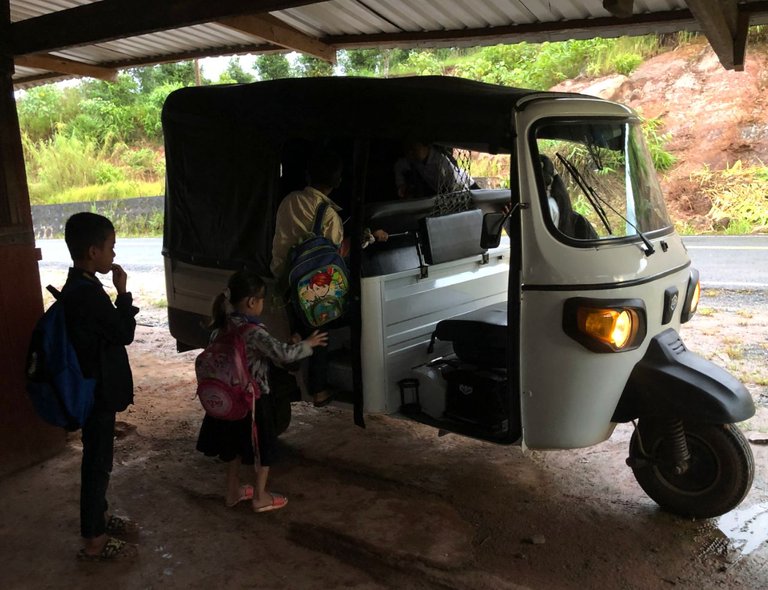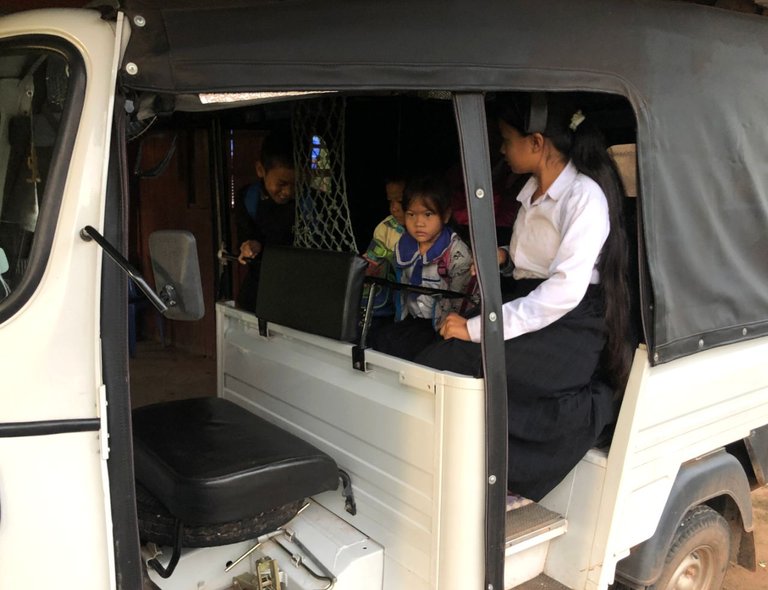 Even though we are barely in a position to take care of ourselves, I hate seeing folks in the village prioritize drinking and gambling over their childrens' future. One of our daughters' playmates is Nim, perhaps some of you have seen her in some of my previous posts. Even though Nim and her siblings attend school in a slightly closer district, I noticed they only make the commute 50% of the time.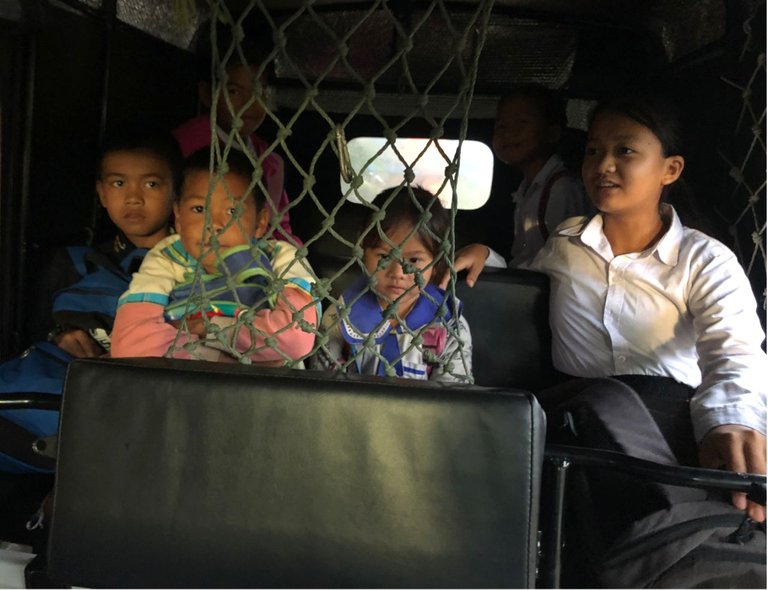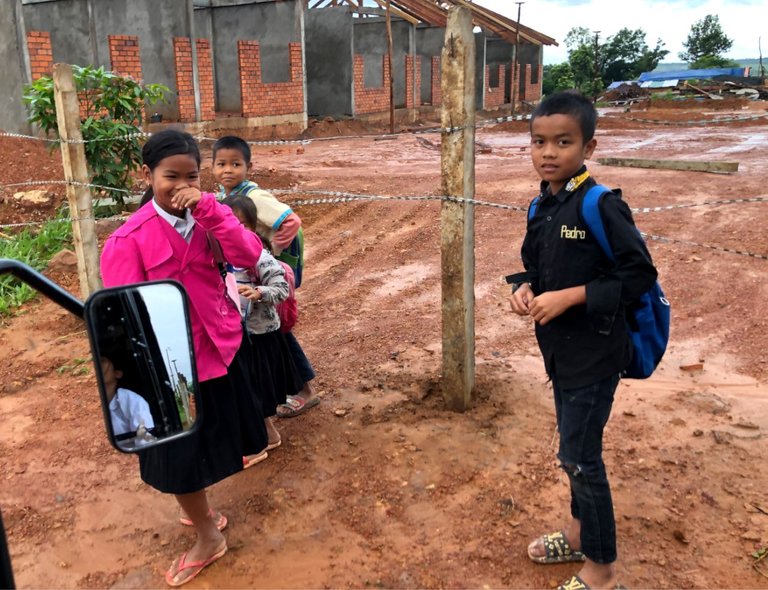 After reaching out to Nim's parents, we couldn't find any logical reason for their kids missing so many school days, so I told them I can transport their children too. The added weight has upped my fuel costs to $5 a day, so that's $30 a week and and $120 a month, not to mention the tire wear and oil changes required to keep the Ape running. Total monthly costs are likely $150 with these things factored in, and add Mey-Yii's expenses to the equation, it's probably around $180 per month.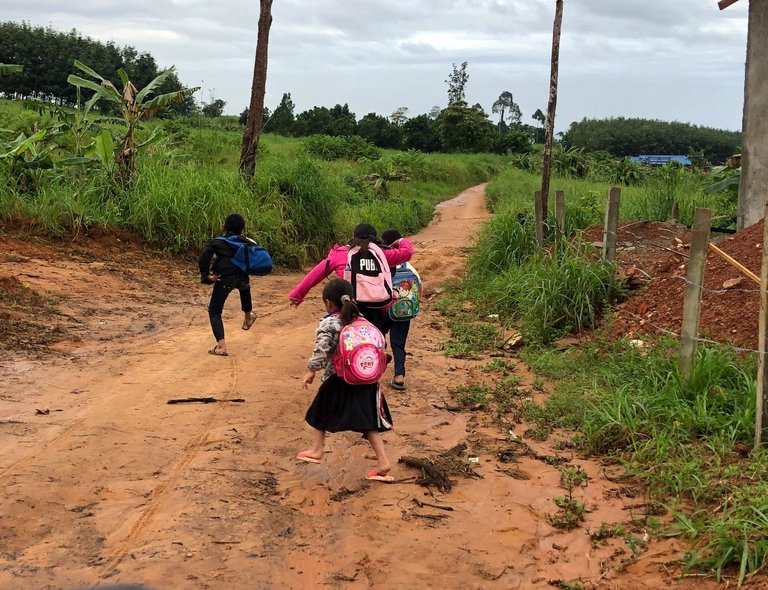 My blog earns me less than $300 a month at the moment, so very little is left to survive on. Hive frustrates me a bit at times, it seems the most fortunate Hivers are also the ones getting the big post payouts, which I guess mirrors real life in many ways. Mey-Yii showed up at 4:50am this morning, and as I write this post, it's already 2:49am, so I can only imagine I'll sleep when I'm dead, but I can't afford to not post these days, the kids literally depend on it.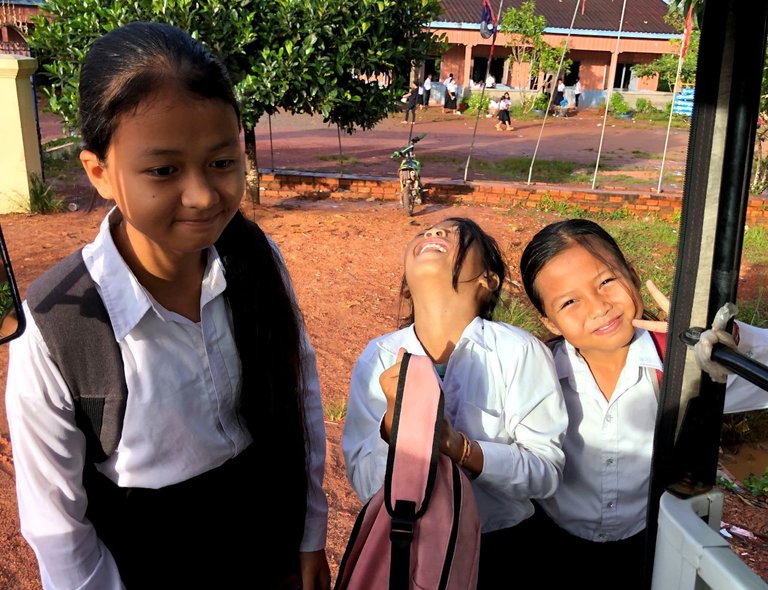 I do feel a great sense of joy when I see them excited for school, but I also realize this way of life of can't continue, because to be healthy I need at least 5 hours of sleep each night. Today Mey-Yii shouted "thanks Dad" in English as she climbed out of the tuk-tuk, sending me into laughter because she doesn't speak any English.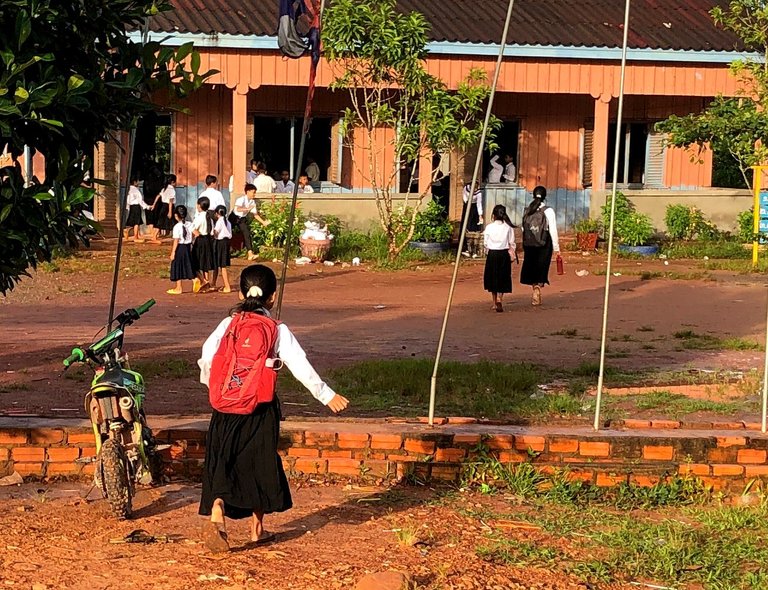 Nim and her siblings attend a school only 20 minutes away, a little less quality than the public school in the town, but since the school year is nearly over, everyone must finish where they started the school year. Perhaps if I'm still alive in a few months, I can get Nim and her siblings enrolled in the same school as my daughters. I am living day-to-day at the moment, having a bit of chest pains this week from stress and a lack of sleep, but nobody else cares enough to solve this problem other than me.
     Keep me in your thoughts and prayers Hivers, I really don't know how life will play out over the next several weeks. Well, it's 3am now, time to post this and see how many minutes of rest I can get before Mey-Yii is knocking on my door in a couple of hours........

CLICK HERE TO JOIN HIVE AND START EARNING CRYPTO LIKE US