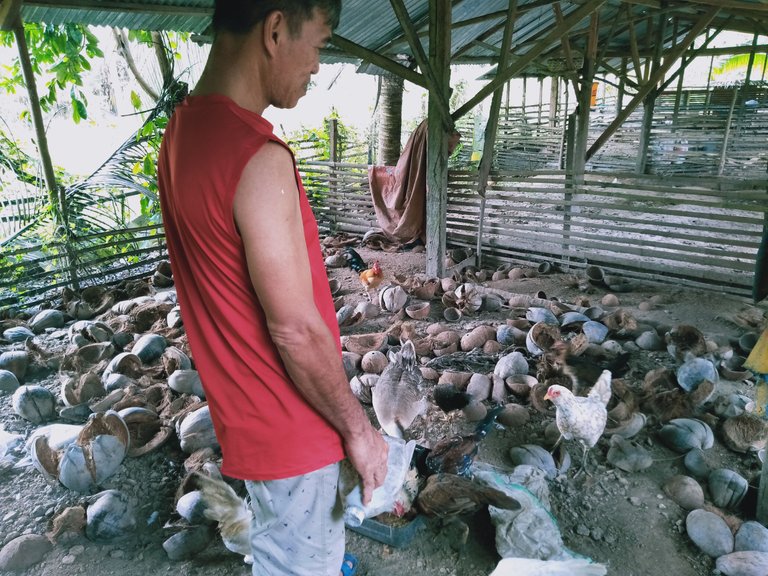 The Province of Misamis Oriental contains many kinds of farms, animal raising, crops and fishing farm. For today's blog, I would like to share my farm visits here in Barangay Poblacion Manticao and for me, this is very successful to my blog because the owner of the farm, allows me to let me in.
This place has been already here 4 years ago and the owner of the place is already successful because of his animal raising, coconut plantings, chickens and rabbit farming. The first time I went the place, i was very amazed of what I've seen, very beautiful, peaceful and refreshing place and only small houses and net are found in here.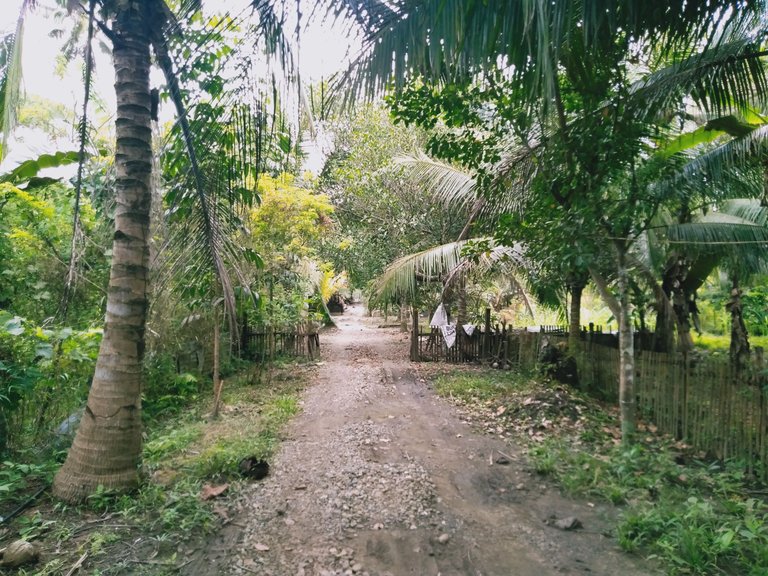 Access Road Leads To The Farm
This is the road going to the farm and it is very accessible here even the big vehicles can be able to pass by here. This is very helpful to all farm owners so that they can transport their goods easily to the Public Market. The farm was filled with many dwarf coconuts just like this, the fruit of this plant is very easy to get because we can reach up the coconut fruit. The farm owner decided to put fences of the place so that his chickens and other farm raising animals wont be escape and went to other place.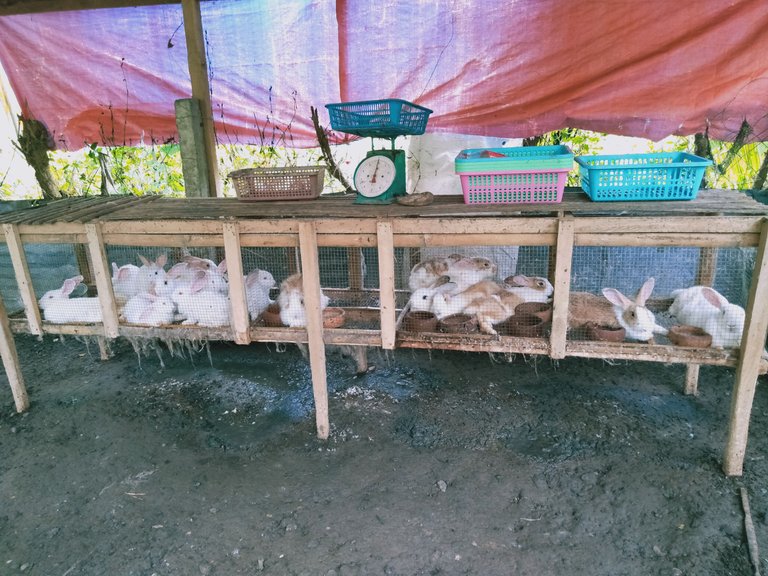 A Herd Of Rabbits
The owner was decided to raise more rabbits just like this one. Because the fence is not yet finished, He decided to put the rabbit first here in this small house. Each box was already classified just like the gender of the rabbit, the small rabbit and the girl rabbit. Next day, they will do breeding season so that the rabbits will be multiplied even more. This is there one of the best plan they made and according to him, this farm will turn into rabbit farm. Rabbit is the best animals to make our pet in our house. The farm owner take cared the rabbits a lot, they feed them in time, gave water in time and let them roaming around the small house with fence.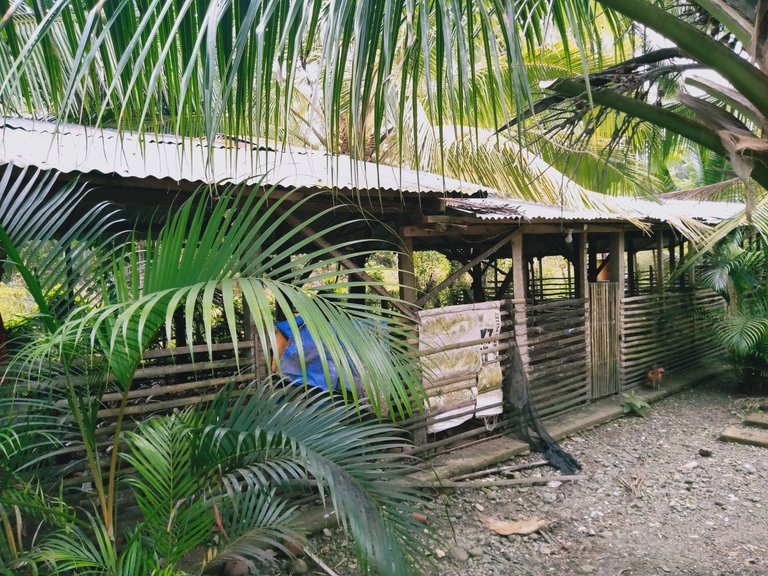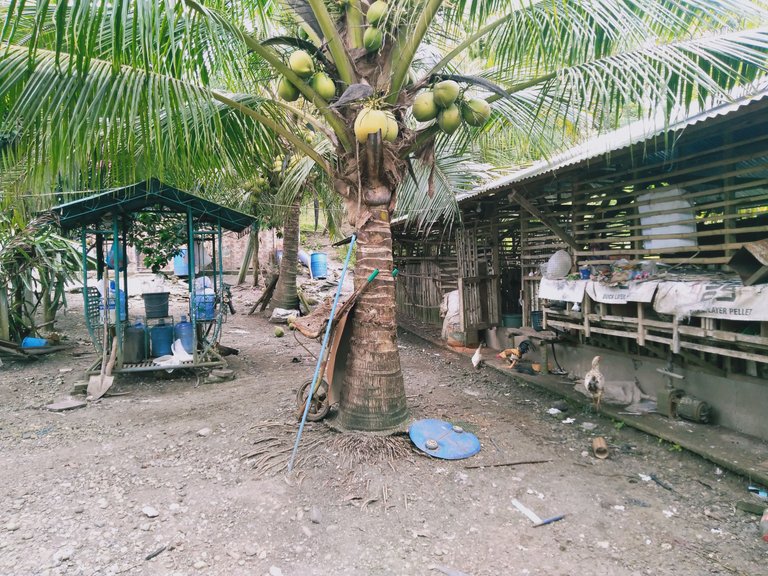 Small houses Inside The Farm
This are some of the small houses here in the farm and each houses contains chickens and roster also. The farm owner decided to put this houses so that his raising animals will keeping safe from any harmful animals just like snakes, wildcats and other harmful animals. They also provided water hose for his animals and also a small pond so that there will a water for his goose.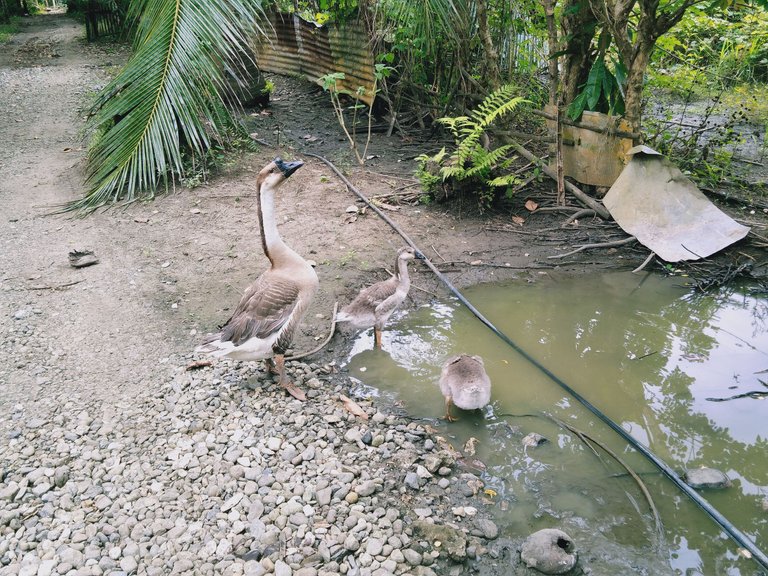 A Small Pond
This is the small pond they made so that the goose will have a pond to swim through. During my farm visit, I noticed this goose having a good time playing in the pond. The owner let this kind of animals roaming around and luckily this animals wont go away.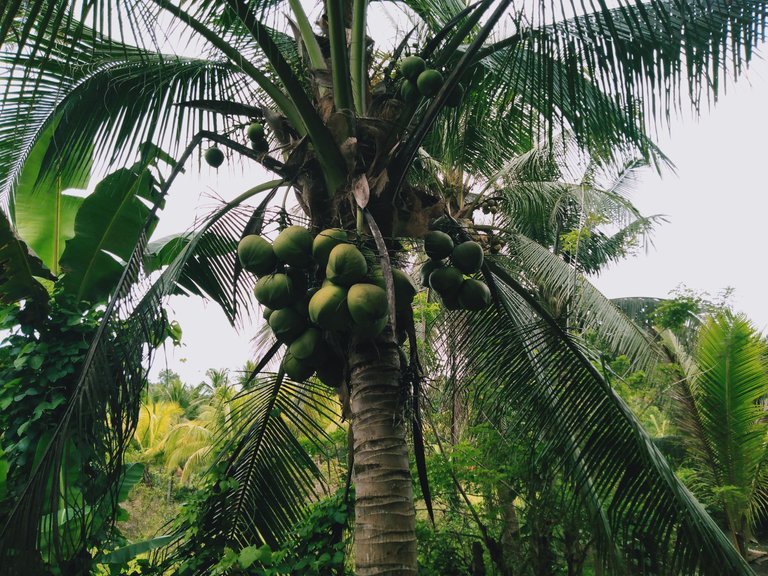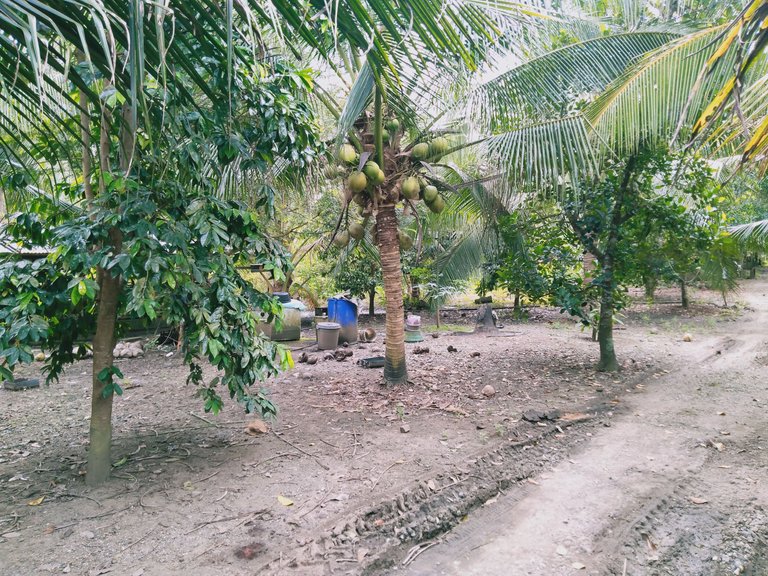 Dwarf Coconut
This are the dwarf coconuts I seen during my farm visit. Coconut is one of the primary source of income here in the Province and this is very easy to reach up because dwarf coconut is short. This kind of plants contains many fruits of it specially the buko fruit that everybody likes. Buko fruits is the best way to make snacks specially during summer season and this is good for making buko salad, ice candy and other kinds of delicious snacks.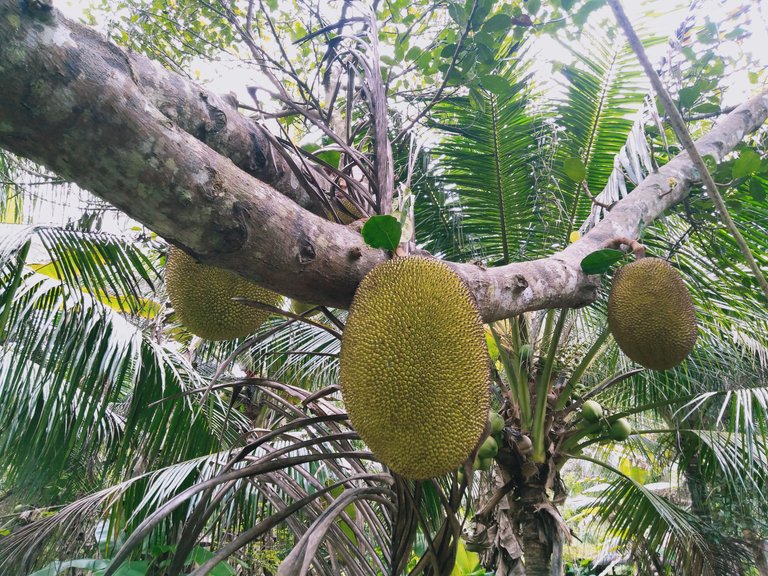 Delicious And Sweet Jackfruit
This is what we called jackfruit and everybody loves to eat this. This is also good for business just like selling ripe jackfruit in the Public market. Children loves to eat this also and it is good for toron making. This tree near at the farm is very abundant with many jackfruit and this is nearly harvest and they will sell this to the Public Market and this is very in demand. Other people wrapped this with sacks so that the fruit will become safe from any harmful insect just like wasps, bees and other insect.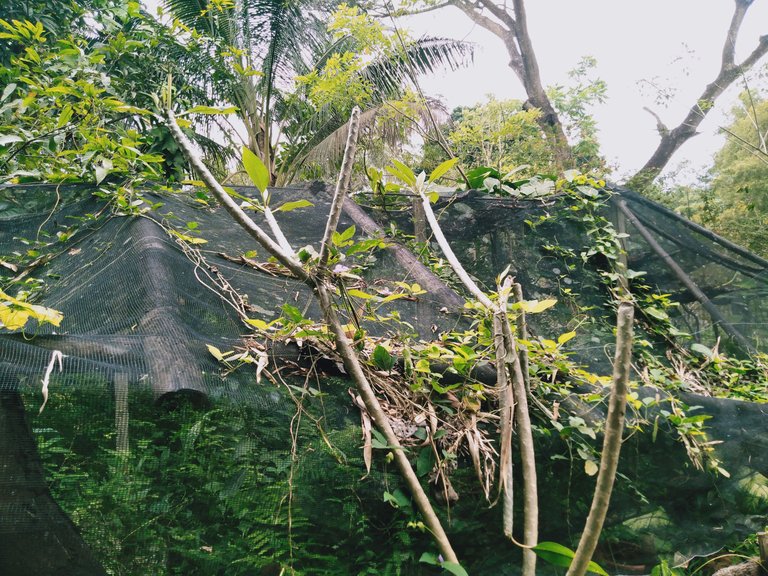 Ornamental Plants Garden
They have also ornamental garden and the wife of the farm owner is the owner. Here we can find many kinds of ornamental plants and to keep her plants from not being dried due to extremely heat, they put a black net and put the plants under the net. This will help to keep more place beautiful and fascinating. The plants would not be burn specially the leaves if there is a net just like this one.
Having a farm just like this one is very amazing and enjoyable and this post of mine is serve to promote the Agriculture situations here in the Philippines.