Our Place's View Now After Typhoon Odette Came Recently 😭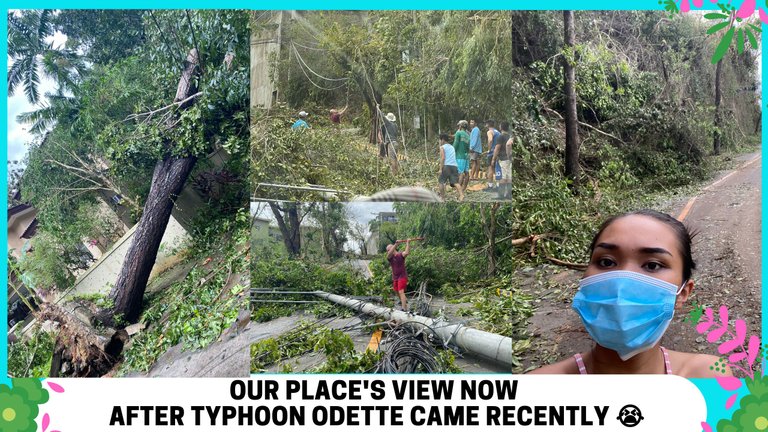 Today is December 17th, 2021. The day has come for a huge mess in the city, I always thought that my new city which is Cebu won't face any kind of heavy danger for people but as always everything is possible.
Last night was my real nightmare I couldn't think of anything great but very fearful of losing everything I have not just my house and things inside the house that we have had worked so hard for years will vanish but knowing things that in a few minutes someone wont be here in this world anymore 😭. Losing my daughter and my husband :( or worst I and my husband die and just my daughter left in this unfair world.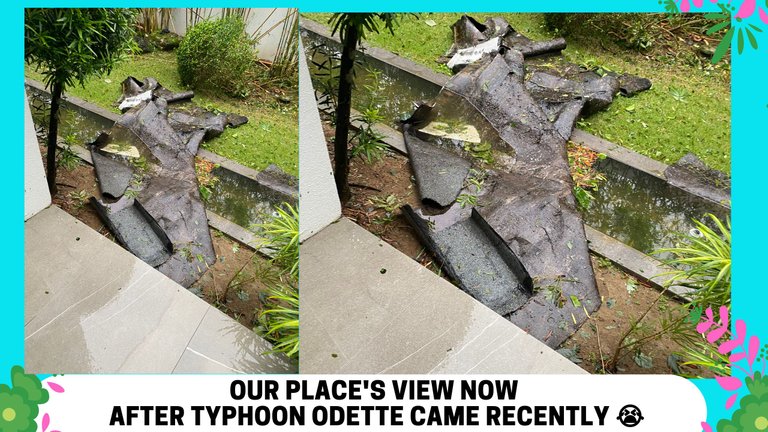 Today, It is my pleasure day because we have overcome the super Typhoon Odette without harming us physically although our roof got out of its place but so far so good...
Time Checked 9:32 Am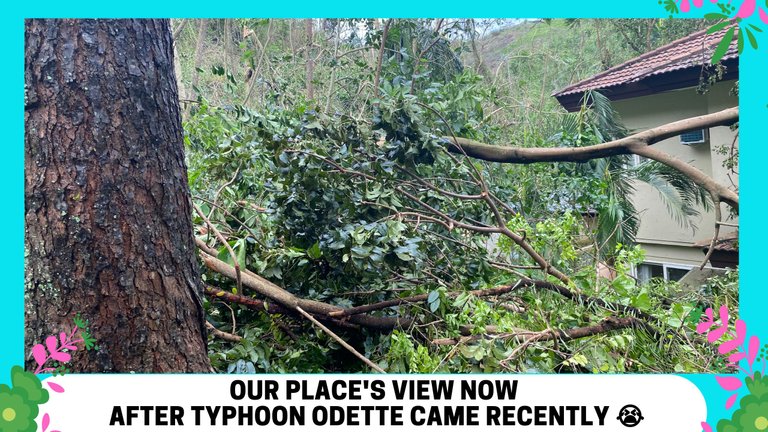 I and my husband talked about going out to get some water and gas for our generator (good thing my husband really thinks about typhoon's situation ) because we have no water coming out from the faucet and no Electricity and No wifi. It would be a little nicer if there is data but nope even my data sucks too because it's E(edge) which is incredibly weak like useless.
Time Checked 10:03 Am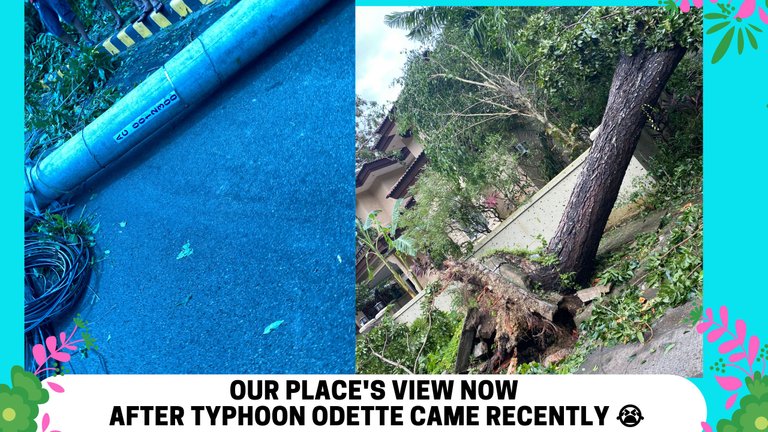 We found out that a lot of post fell on the street and cars are not able to pass through because of those post, so my husband wen't out already to check and see what we or he can do to make the road passable.
Time Checked 11:00 Am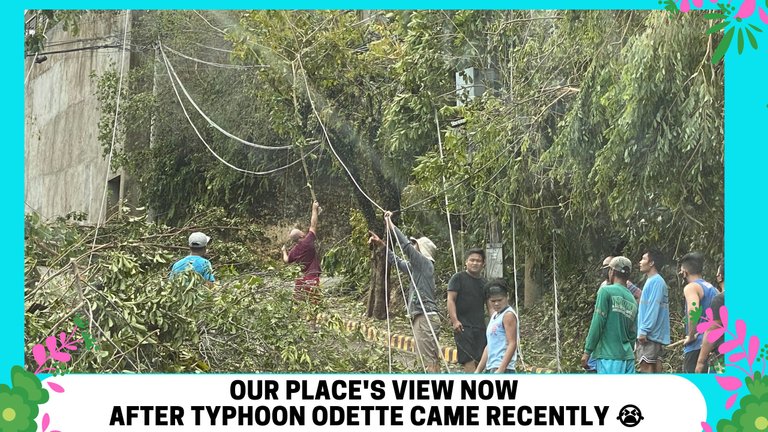 It's been like an hour already and my husband hasn't arrived so I decided to go after him to see what's going on and I saw him just few meters away from our house. He was trying to push the post and lift the wires with the wood to make a small space for cars, good thing that one of our neighbours helped him.
---
AFTERNOON TIME!
We have fixed two posts already and luckily there were few men helped us for the 3rd post and we successfully fixed our problem with the road thank god!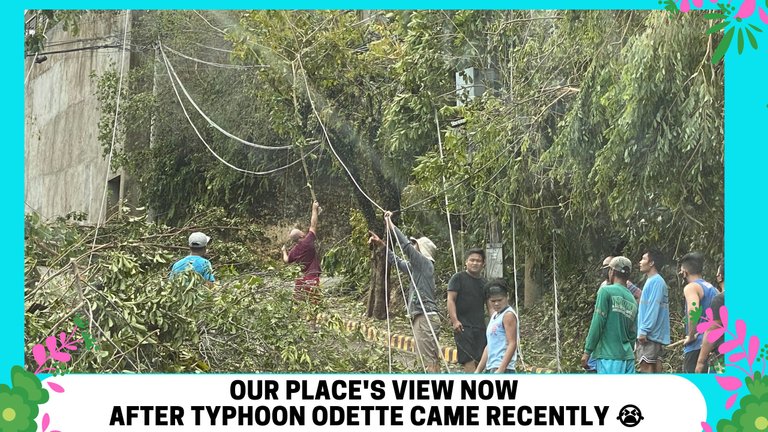 So we were able to get some gas for our generator and bought some water as well as we don't have water...
I am just glad that my situation is not as critical as others :(
Some people don't have a home because it flew away and some don't have a home with missing people which is super sad 😢
---
Thank you lord for everything, I couldn't ask for more but complete family...
Thank you for reading !