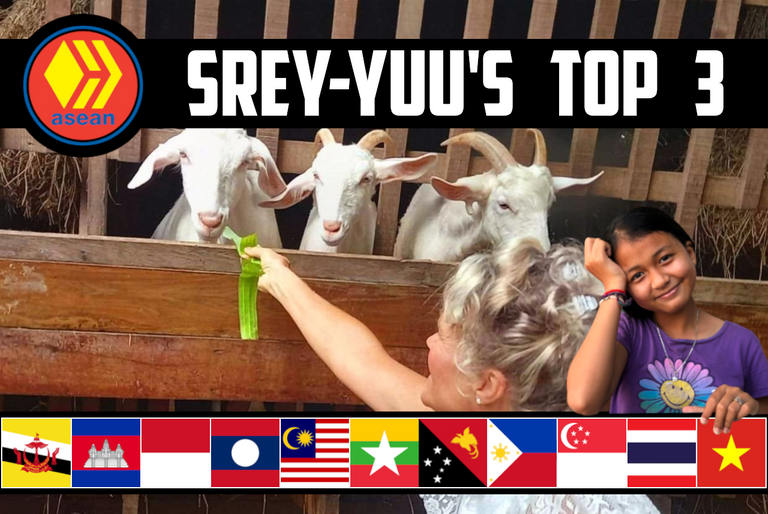 Hi, I'm Srey-Yuu (@srey-yuu), and welcome to my ASEAN Hive Top 3. I found three posts from @tommyl33, @watusiwoman, and @tampilyne.

"ASEAN Hive Top 3" 🌏 January 8th - January 15th, 2023
     Hi, everyone I'm back with another 3 posts from some amazing people in ASEAN Hive. The first post is made by @tommyl33. I love to go to places like the Happy Garden. The place is so beautiful. I love the windmill and the fish pond the most. I also love Koi and I think it the most beautiful fish.
     The next post is made by @watusiwoman. I've never been to Phuket but some people in ASEAN Hive live there and some visited there. I heard that it is a very beautiful place. I wish I could go there someday. I would want to go to the beach the most. The meals look so fancy and very beautiful.
     The last post is by @tampilyne. People here start selling stuff like red clothes, lantern, and a lot more. I saw a lot of kids at school buy fake money. I was kinda curious so I asked and they buy them to prank people. They sure can't fool me because parents wouldn't let their kids going around with a lot of 100 dollars bill.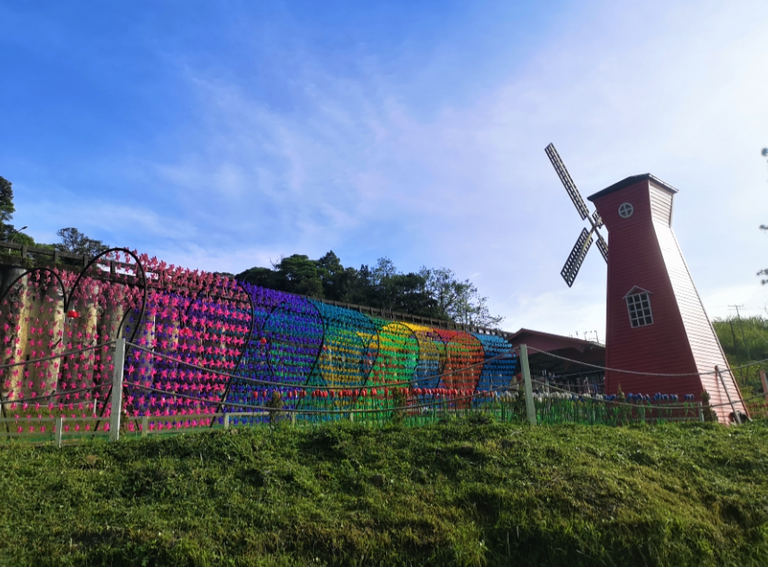 by:@tommyl33
(ᴇxᴄᴇʀᴘᴛ) A few days ago , i have post about The snow white , 7 dwarfs and the "other spirit" in my blog . And @tampilyne has asking me where was this place ? The answer is at Happy Garden , Bundu Tuhan , Ranau . If you from Kota Kinabalu toward Ranau , it located at right sight just after the Bundu Tuhan Junction.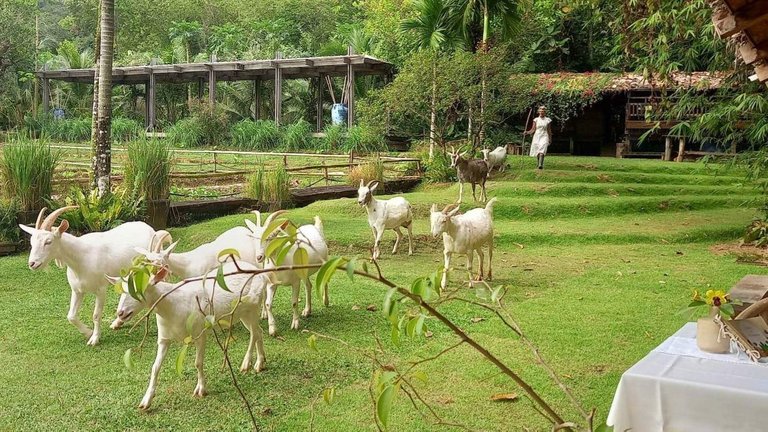 by:@watusiwoman
(ᴇxᴄᴇʀᴘᴛ) Hubby and I had a trip to Phuket from Malaysia by aeroplane. A heck of alot quicker than sailing there, that is for sure. The reason for the trip was to celebrate my brother's birthday. Thailand has been his home for over 20 years now and more recently, Phuket. Any excuse for a visit works for me 😁.

by: @tampilyne
(ᴇxᴄᴇʀᴘᴛ) Chinese New Year (CNY) is coming soon. We celebrate this season every year, and we usually decorate our home with festive decorations. Yet our newly-arrived neighbor, who just moved in December last year, had decorated for Chinese New Year before Christmas. My family and I were able to see my neighbor's red lantern decorations from the garage of our house.

🎟️ Mini Delegator Raffle 🎰
15% post beneficiary
Today's Winner
@gabe.radke
ticket #42,030
     Delegators are valued members of our community, so each @asean.hive curation post (other than the main weekly delegator raffle post) features a mini delegator raffle in the footer, with the winner receiving 15% post beneficiary.
1 HP Delegated = 1 Raffle Ticket

WANT TO SUPPORT ASEAN HIVE COMMUNITY?
FOLLOW OUR VOTING TRAIL
If you would like to support the
ASEAN Hive Community
and the curation of Southeast Asian content on the
Hive
blockchain, please refer to the delegation links below and/or follow our
VOTING TRAIL
. All
HIVE
generated by the
@ASEAN.Hive
account will be powered up to support the community.