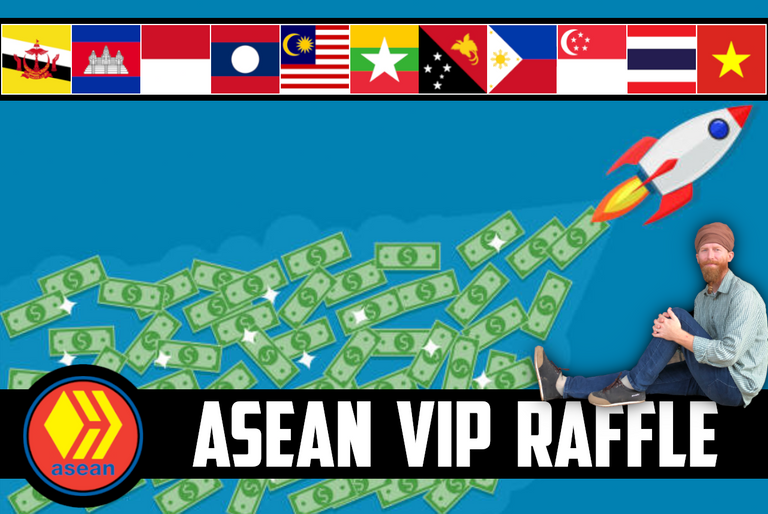 Greetings, @JustinParke here with another ASEAN Hive VIP Delegator Raffle post, where I announce the winners and ramble a bit.

🌏 ASEAN Hive Community 🐃
🎟️ Delegator Raffle #88 🎰
February 4th, 2023

     This post is way later than normal because there were some HiveSQL problems that made viewing the list of incoming delegations impossible to view, and for this reason I wasn't able to assign ticket numbers to all the VIPs. However, it now looks like things are working normally and I was able to put a late raffle together for you all. We lost a handful of VIPs this week, and I don't want to name or tag them, but all accounts were from Aceh, Indonesia, suspected of plagiarism and AI post text creation, and most likely multiple accounts. A chat with Qurator confirmed my hunch, but before a lot of research was done, the accounts in questions began pulling their delegation.
     Quality over quantity is a constant in ASEAN Hive, and although we are down in overall HP a bit because of the loss of some delegators, we picked up some new VIPs this week. Most notably @usagigallardo015 jumped from BRONZE to SILVER with a 50+ HP increase, and now that I think about it, that is actually this week. @sarimanok also jumped to the bottom of the BRONZE VIPs after reducing her 53 HP delegation to 50 HP, but otherwise the activity this week was mostly the loss of some accounts that weren't contributing to the overall value and aim of our little community.
     Now without further delay, let's see the winners of this week's raffle.

🎊 Winners 🎊
💎@gooddream 💿@selfhelp4trolls 👑@rosmadirazali 🥈@godlovermel25 🥉@maulidar


How The VIP Delegator Raffle Works
     Every raffle I tally the total HP delegated to the @asean.hive curation account, and one raffle ticket is allocated for each HP delegated by you ASEAN Hivers (excluding [me] @justinparke, @srey-yuu, @sakana & @sreypov), with a minimum delegation of 50 HP to be eligible for the ASEAN Hive VIP 🥉 BRONZE Raffle.
     There are five separate raffles, one for each VIP tier, and each tier's prize is a post beneficiary status equivalent to the tier's total percentage of raffle tickets allocated. This means the percentages of each tier's share of the prize is fluid, and I think it makes the raffle more fun and fairer.
     This week's total effective HP is 112,539, and total delegated HP is 104,073 HP (68,817 HP minus ASEAN team member delegations & delegations under 50 HP), so I plugged the numbers into my Raffle Picker iOS app, selected "pick winners," and the results were instantly and randomly calculated.

ASEAN Hive VIP 💎 DIAMOND
59% Beneficiary Raffle
(10,000 HP+ Delegation)
* Note - @davidke20 requests to have no more tickets than @gooddream regardless of his delegation amount, so each raffle I allocate them them both the same number of tickets. It's not a typo or error in case you were wondering.
ASEAN Hive VIP 💿 PLATINUM
27% Beneficiary Raffle
(1,000 HP+ Delegation)
ASEAN Hive VIP 👑 GOLD
5% Beneficiary Raffle
(500 HP+ Delegation)
ASEAN Hive VIP 🥈 SILVER
8% Beneficiary Raffle
(100 HP+ Delegation)
ASEAN Hive VIP 🥉 BRONZE
1% Beneficiary Raffle
(50 HP+ Delegation)

WANT TO SUPPORT ASEAN HIVE COMMUNITY?
FOLLOW OUR VOTING TRAIL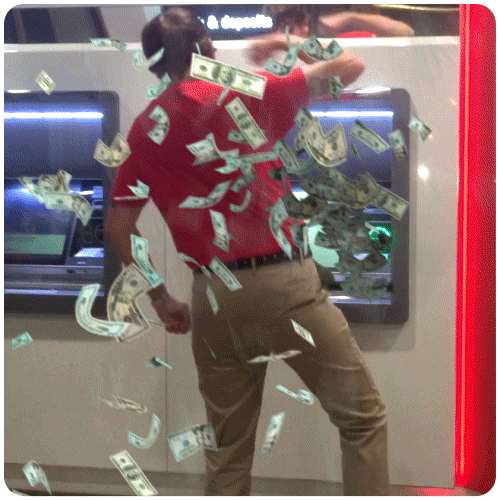 If you would like to support the
ASEAN Hive Community
and the curation of Southeast Asian content on the
Hive
blockchain, please refer to the delegation links below and/or follow our
VOTING TRAIL
. All
HIVE
generated by the
@ASEAN.Hive
account will be powered up to support the community.