Oh No, it finally happened. It all came crashing down and I had to make my way back to a large city for the hospital. I made my way north to the town of Nha Trang that has a larger facility to deal with what ails me.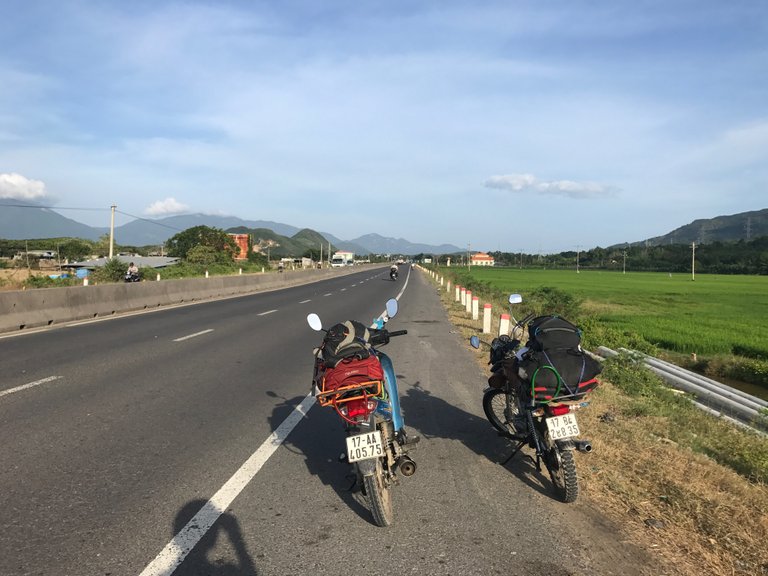 Lets have a look at the the beauty before leaving this place and going north.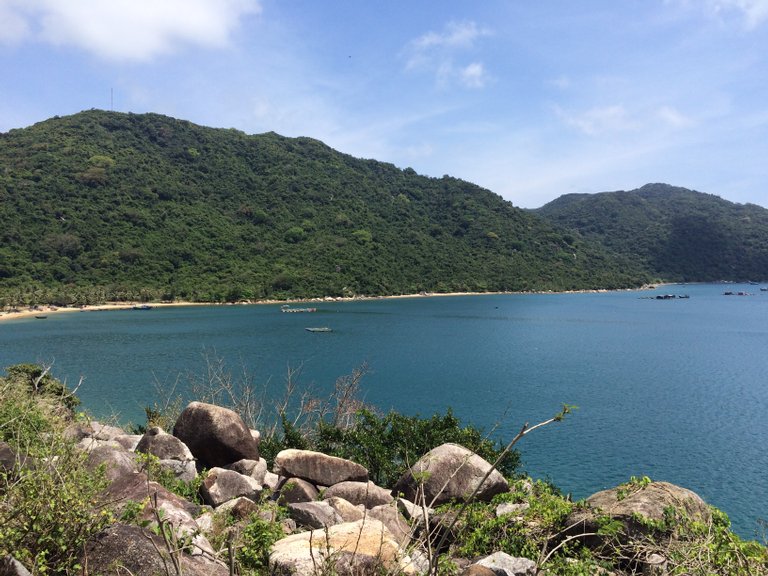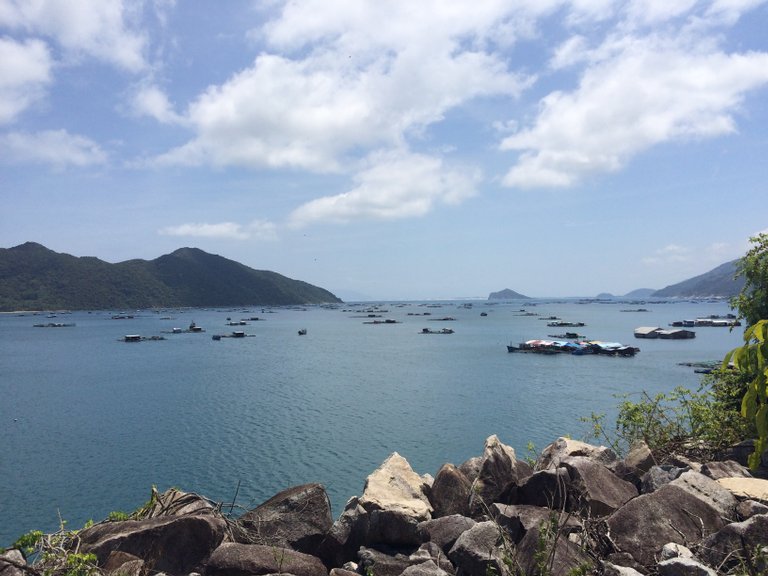 Here is a panoramic of the area.



From here I moved on quickly. I could feel the sick coming over me. I let myself get too run down too much going and moving working and showing up to many that made my health the sacrificial lamb.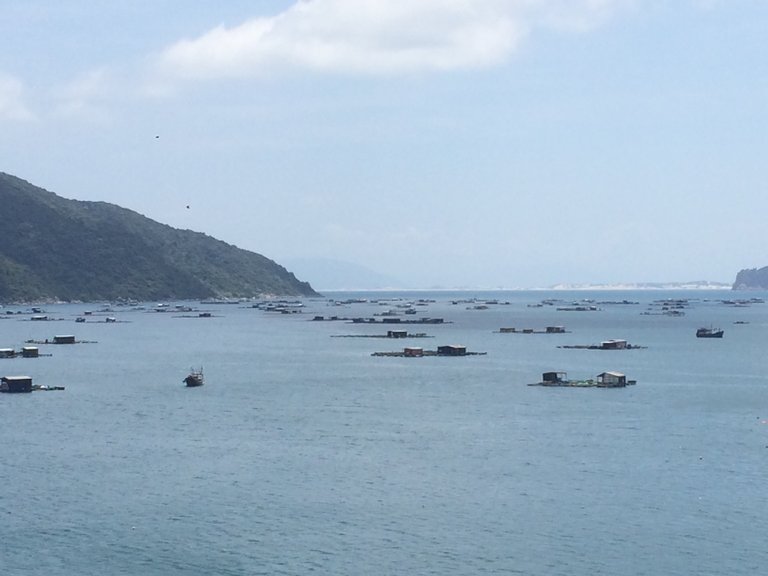 I made it back to town but it took me a while. I was really feeling the illness. I was having trouble moving and driving. My fair road friend was informed that nothing would happen between either of us as she was made aware that I am connected to someone who is coming in a few months to meet up with me. Perhaps her lack of getting together with me a few times made her need to leave to go further south to chase a boy, perhaps it was me looking sick and her not wanting to give. I don't mind her intellect that was worth the stimulation to now leave and head back my own way to a town hospital. A place where fair roads friends do not want to go. I did not expect much and not surprised she would bail after seeing how sick I had actually become. Good thing I do not rely on people who are driven by their base emotions.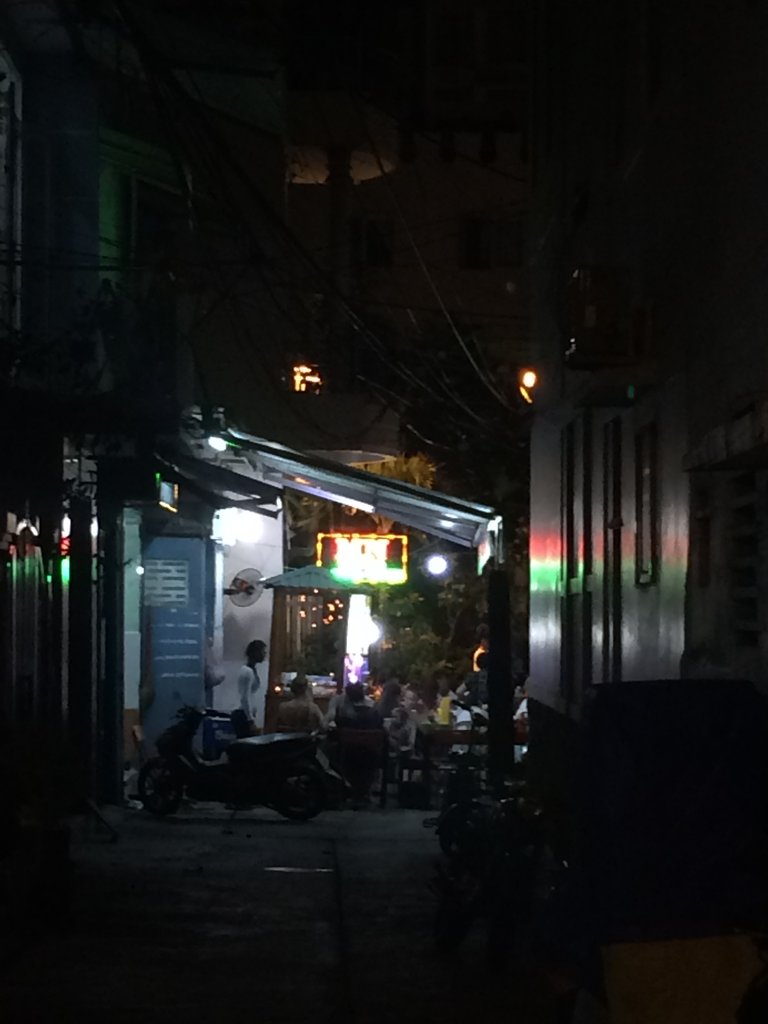 I arrive late, I think I fell asleep along the way somewhere. The picture above is how I feel, fuzzy not focused and out of range.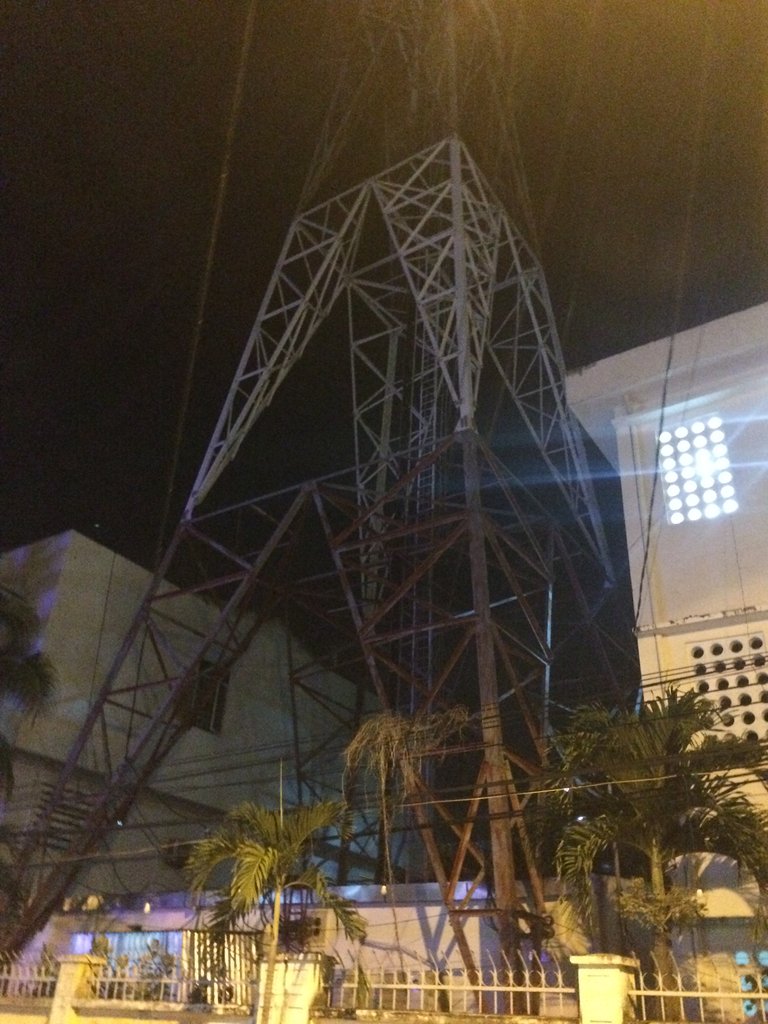 I wander towards the hotel to check in. I find something that will do and let me drop my things and walk on to the hospital. I cannot ride anymore. It is too late to dark and I am too hurting to find my way doubled over in pain.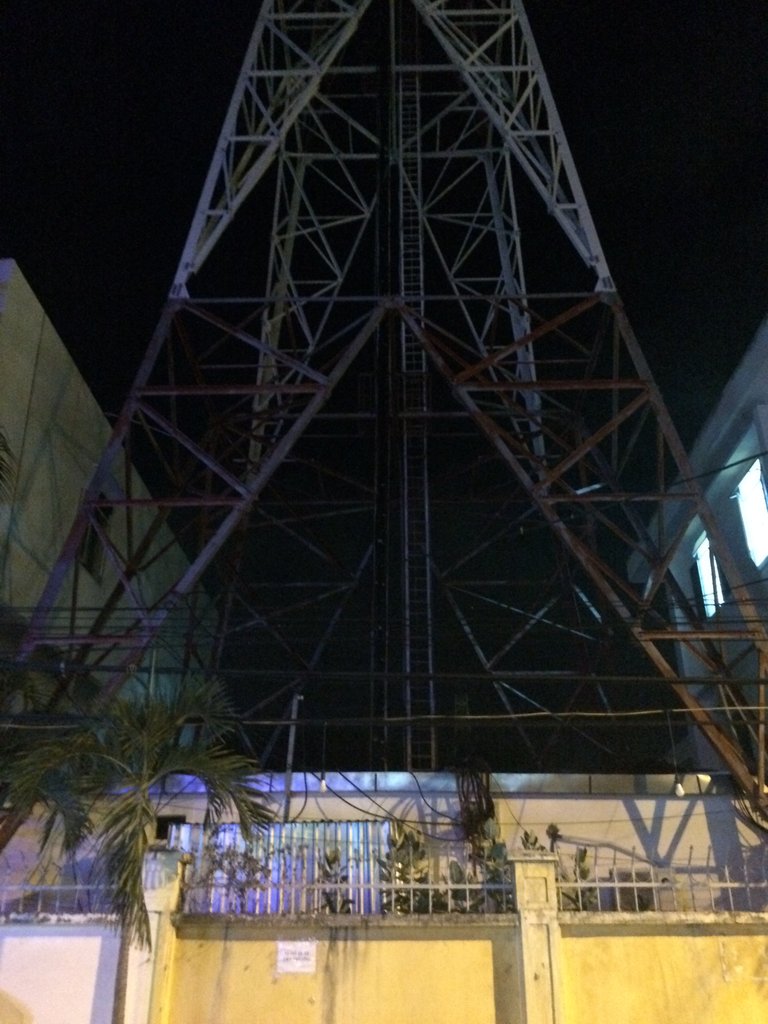 I like this image thought the lights hit it nice as I wander in pain not sure what is right.
Getting closer to the hospital.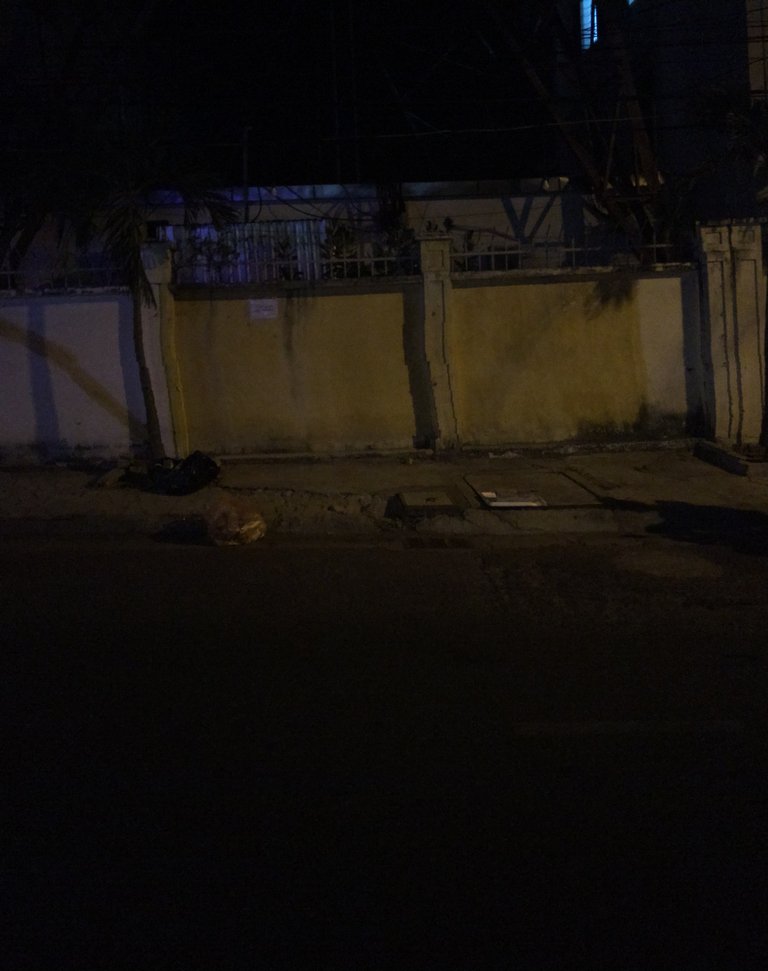 Finally I have made it and into bed to be looked at. Grateful to have made it.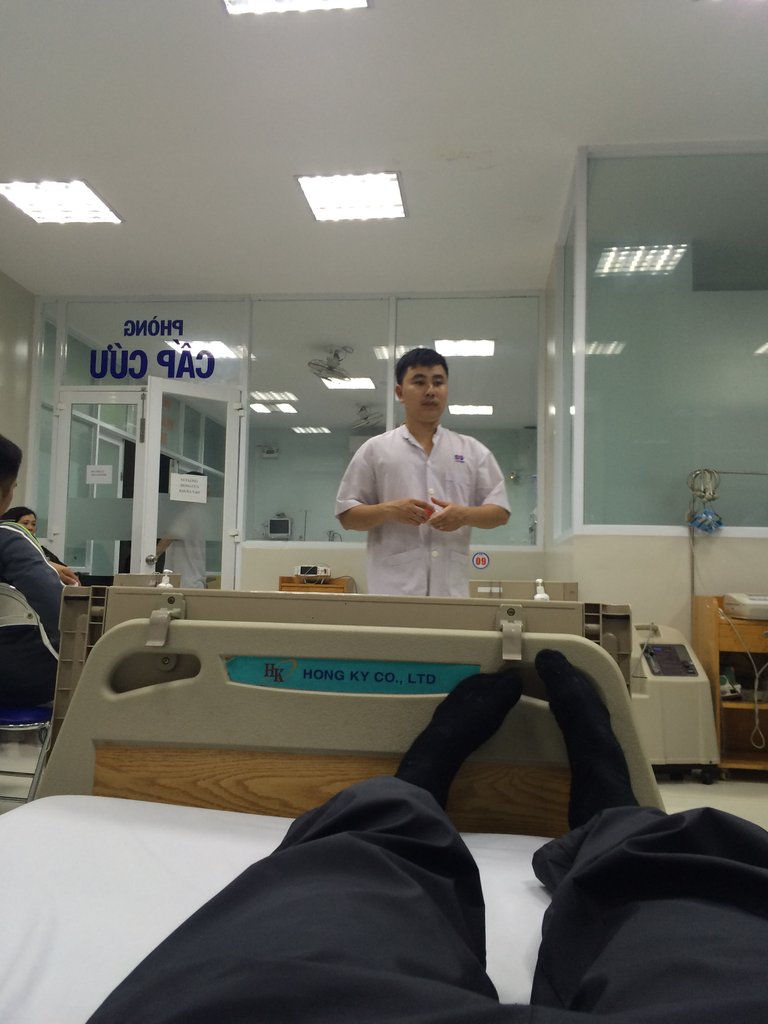 They check me out and see that I have given the ground for disease....Dis-Ease in my body. I and poked and prodded and asked question by the wonderful staff at the VK Hospital in Nha Trang in Vietnam.
Thaks to the staff at: Bệnh viện 22-12 located at 34/4 Nguyễn Thiện Thuật, Tân Lập, Nha Trang, Khánh Hòa 650000, Vietnam
I researched this hospital and it had the best overall reviews for westerners to go to.
They did a wonderful job of taking care of me. They had on site translators and gave me my paperwork in both languages so I could submit to insurance, a script and a bill. All together nice and neat they sent me on my way with all that I needed in my hand for the exchange of some Fong which seems to last so very long. They are professional and helpful. I felt the dis-ease go away as soon as I was understood and taken care of.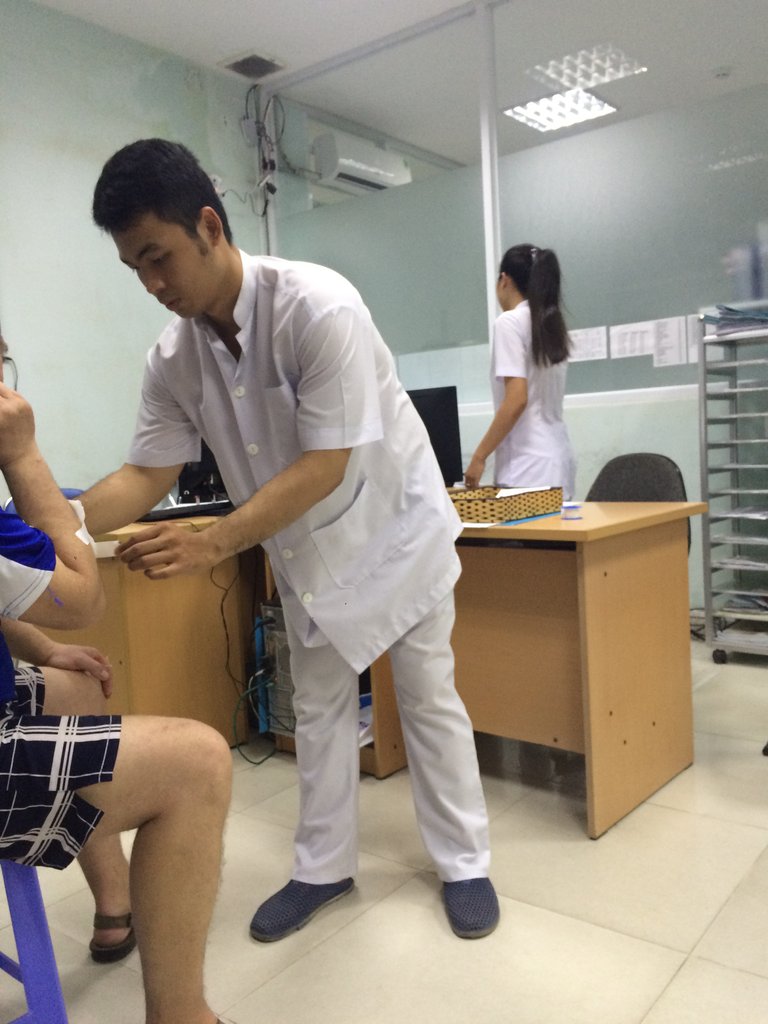 Other people not doing so well. Self induced as well but his was just in one night of spirits. He is treated with respect and sent on his way no judgments either for him nor I.
I will spend some time in bed working and tilling the soil of my head heart mind soul spirit essence body and being back to the garden it can be. Over the months of travel I have let the garden of my life get overgrown and now the weeds have taken root as I have let them have the soil to grow. So a bit of tilling and ill be on the mend and back to the bloom in a a day or two maybe three.
---
The above photos were taken on the ride north from Cam Ranh, Khánh Hòa, to the town of Nha Trang in Vietnam. The reason for the back track was the ultimate missing of a town as my riding companion likes to jump around and skip areas and then possibly go back. So perhaps this is what it is like to live in another's shoes and fallow others flows. Thanks for having a look at my work. Yes I am fine. They gave me drugs that knocked me out for a few days and I slept away a few days. But all is good and it was nothing serious. Just the long stress of the road work travel and taking part on more front then I could handle all at once. But all things are a learning experience and this is another in the long road to learning self reliance.
--> Have you been here, have you explored this or that area? Why not leave a comment below to le me know what is just outside your back door?
Thanks for having a look at some pictures as the direction was not the most direct and yet it provided much cultural insight to the place and space that is Vietnam. Thanks for having an eyeful of that which I saw.

Thanks for supporting Original content.
[//]:# (!pinmapple 12.23103 lat 109.19506 long VK Hospital d3scr)