These may not be the mind altering variety of greens I normally grow, but they are quite nutritious none the less. I started them in my green house, and when it got too cold out there for them I brought them inside. I repotted them into some trays and put them under some LED grow lamps. I give them water every few days and keep an eye out for fungus gnats. I can deal with them easily though, and so far these have provided a few meals already.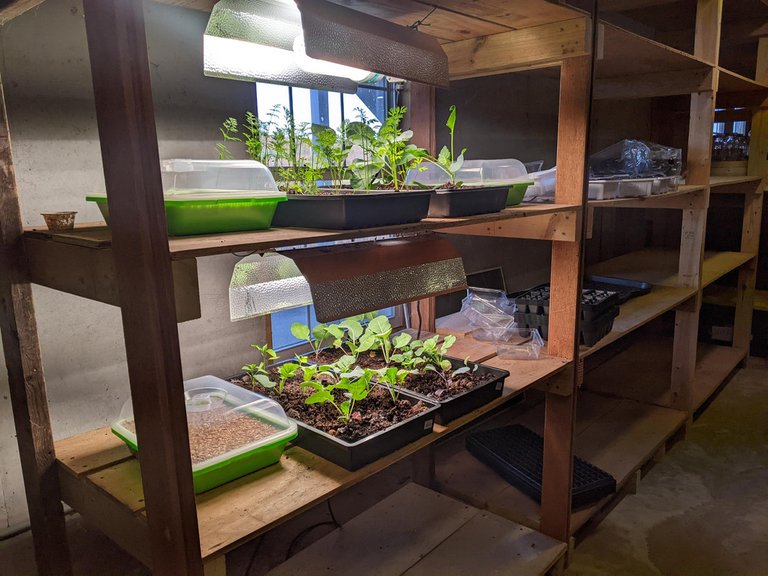 My carrots, peppers, brussels sprout, okra and kale are all edible leafy greens. We cut them when they start to get too tall and saute them for eating. Some may not be normally eaten for their leaves, but you can none the less.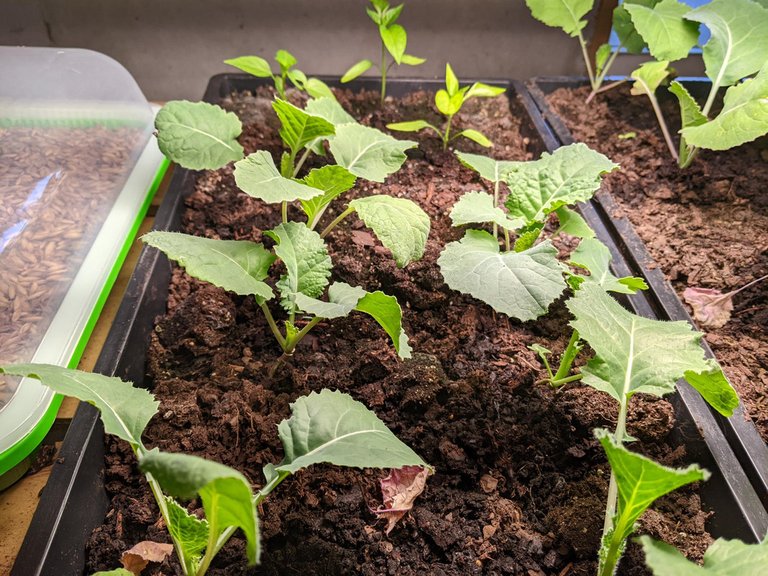 The flavor is amazing, being cut minutes before cooked you get everything the plant has to offer.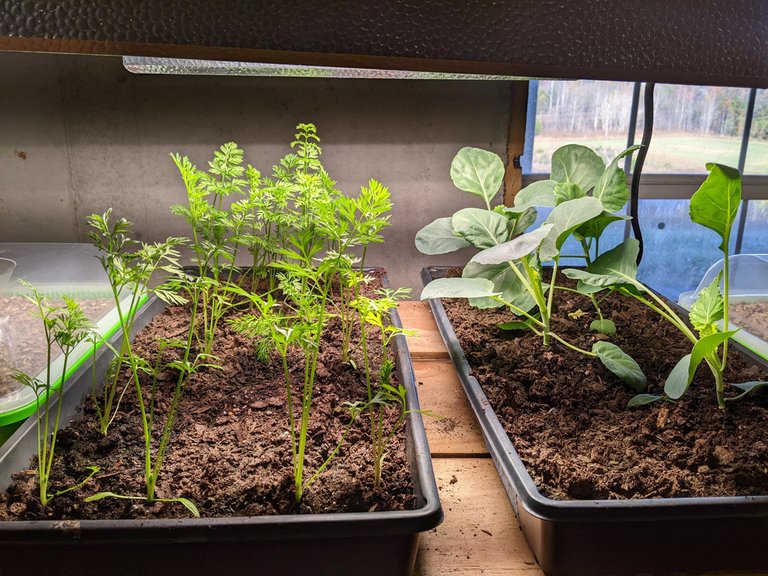 It was funny our plan was not growing these for greens, we actually wanted to test if the green house could grow seedlings of veggies in low humidity. It worked, kinda.. they did not do well until they got much bigger. But when the cold weather came around I had to do something with them.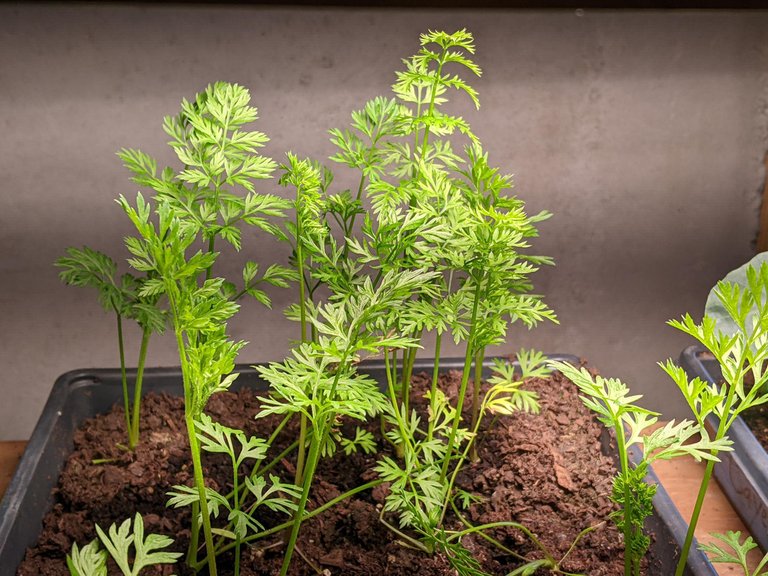 There was no chance of them forming carrots under ground, or the cabbage like balls on the brussels sprout plants. But the leaves themselves are edible. So we figured we could bring them inside and grow them just for that.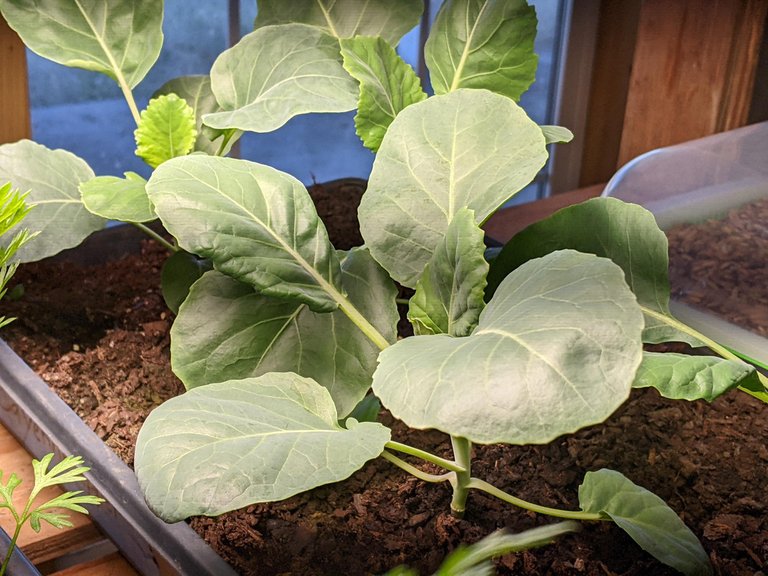 I have been worried about cutting them back, as if we take too much leaf the plant will struggle. But we have been careful and they seem to be okay with it.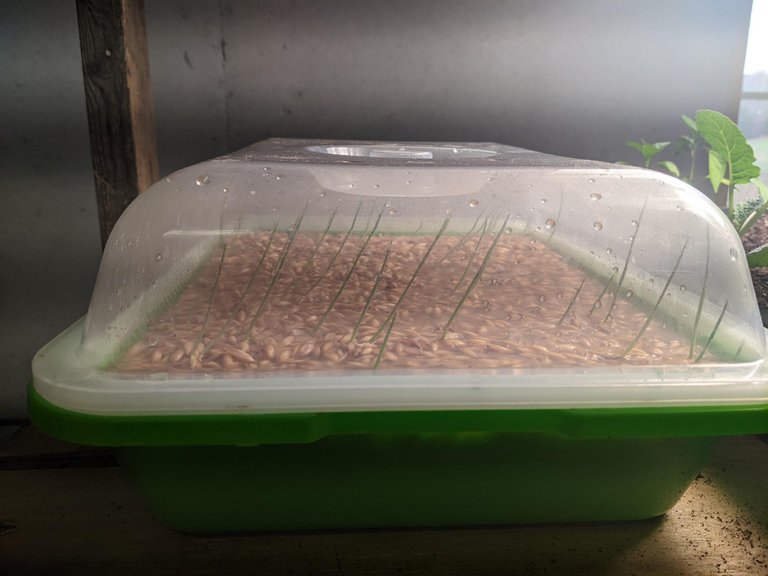 Also tried growing greens from extra oats I had from the field.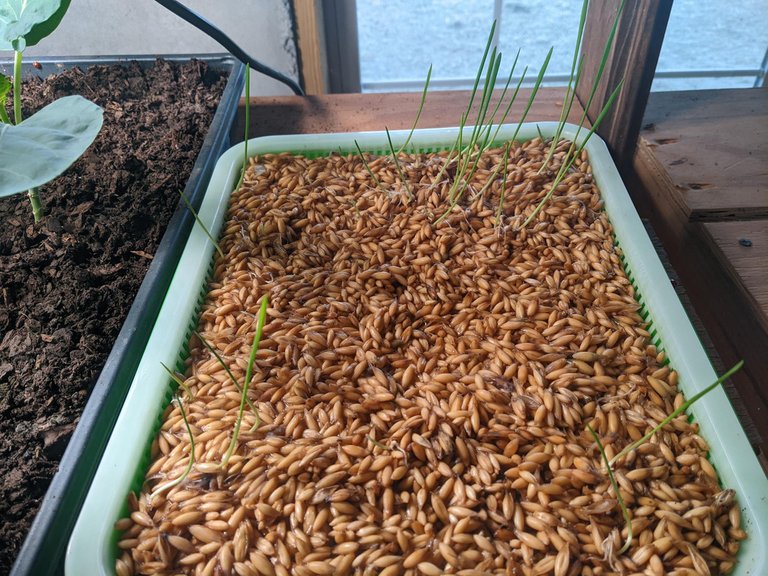 I had to toss them after about a week. The smell got terrible, even with replacing the water every two days or so. They grew a little but managing them was a huge pain so I stopped on the oat fodder project for the moment. Need to figure out what I did wrong as it seems to be a smart way to grow food for chickens and such.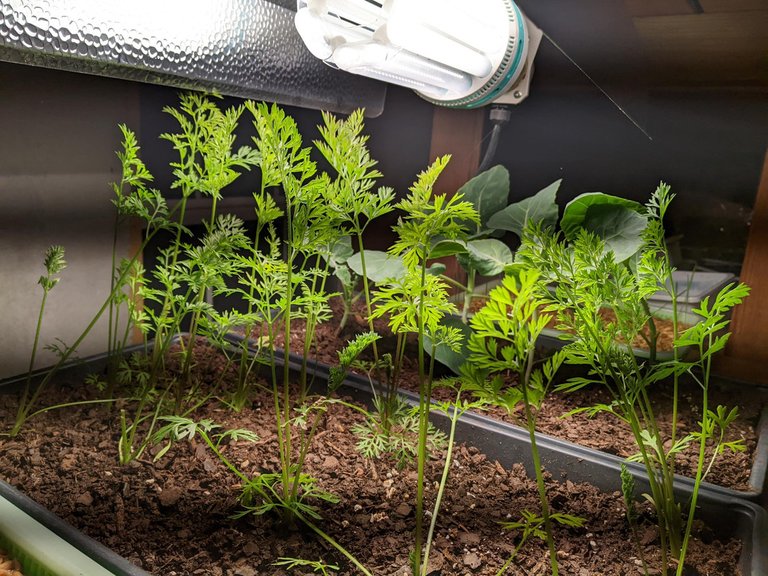 As the greens get too tall they get close to the LED light, I am glad it goes not get very hot so they are almost touching before it dries them out. I can keep the light very close.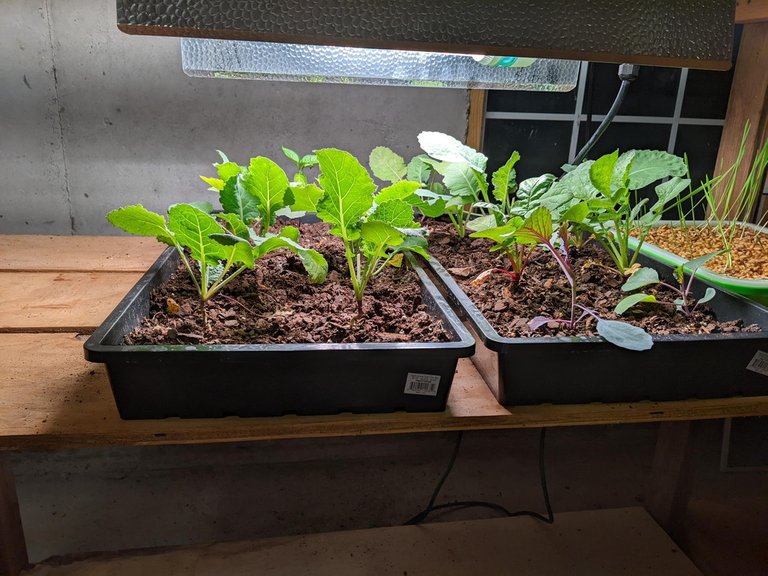 Its mostly the carrots that spring up tall, the okra and kale stay close to the ground.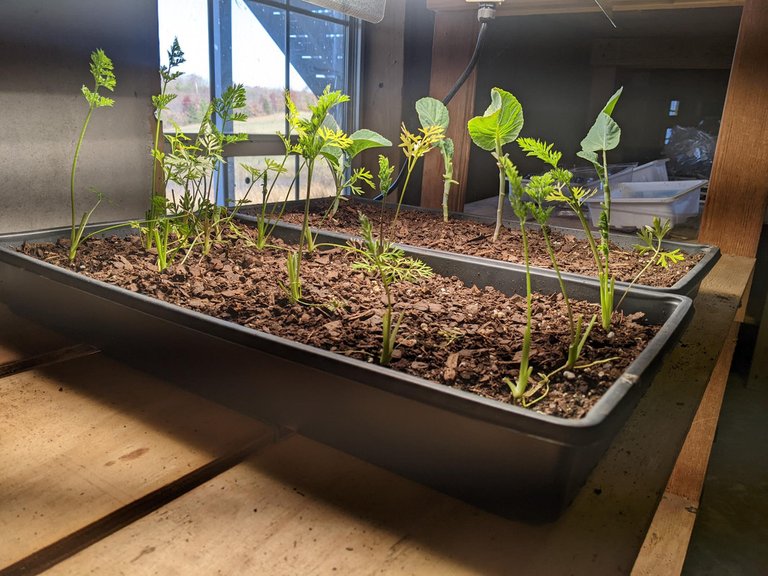 The morning after trimming them for a meal. We leave just a leaf set or two for them to recover, within a week or two we will have more greens to cook. I think the carrot leaves have the best flavor, but its all quite nice and my body seems to like them.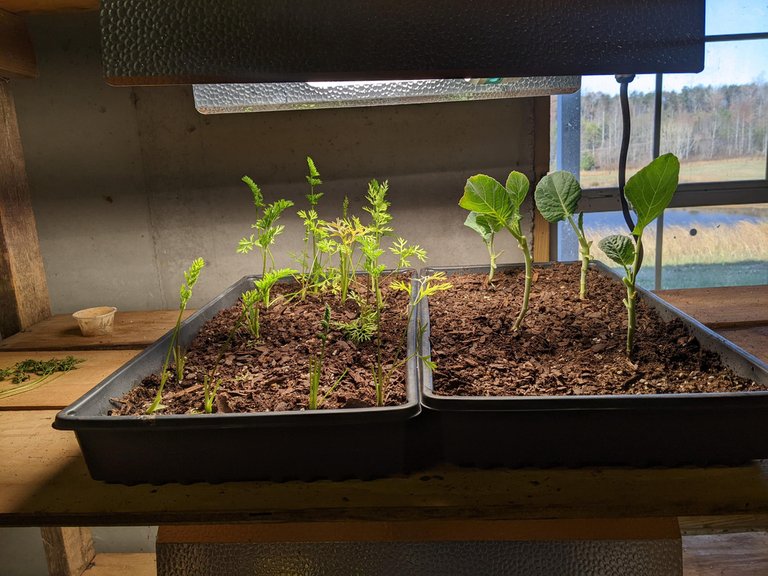 Eventually the brussels sprouts will get too tall I think, not sure what I am going to do there. With every cutting they gain a node in height based on their structure.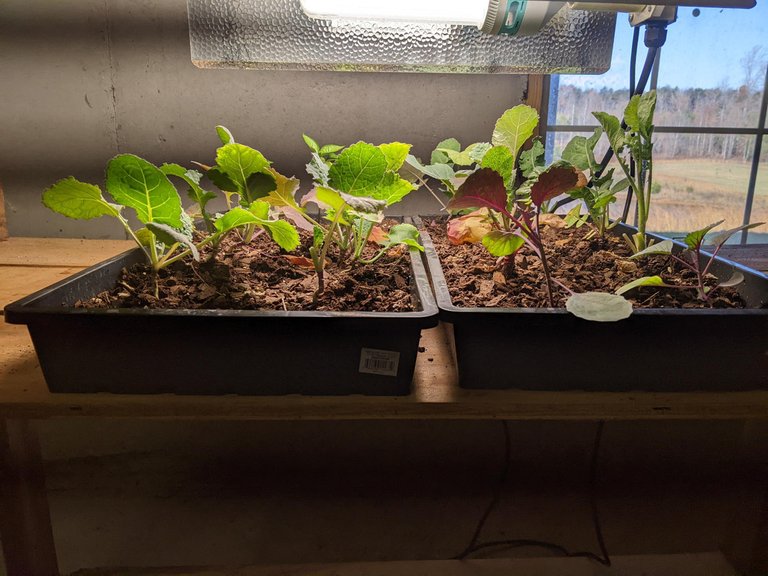 The okra seem really happy, its cool seeing their spiky leaves and stem.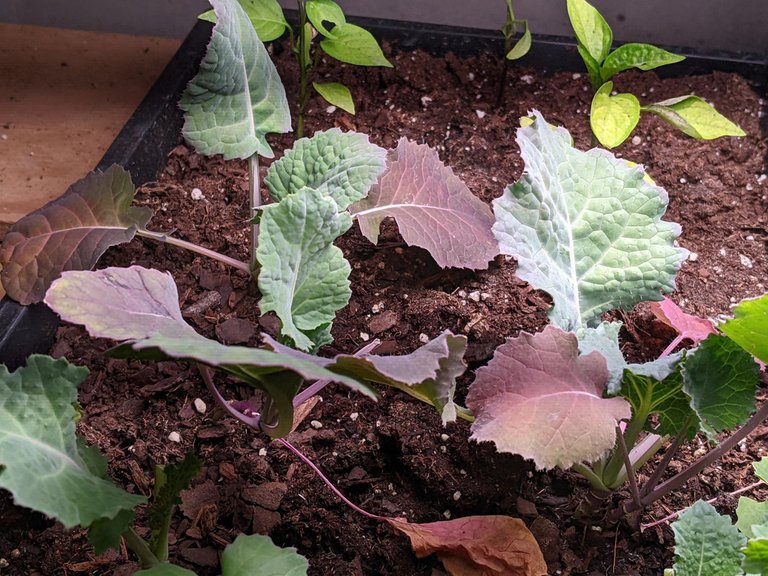 I water them every few days, and add BTI to keep the gnats away. We can see the pepper plants behind the okra there, not so happy. We have yet to take any cutting from the pepper plants as they seem to be in shock still.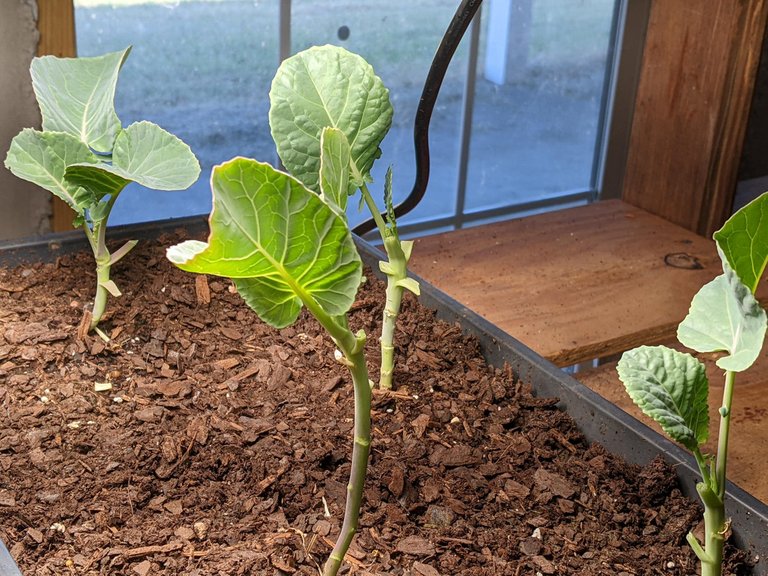 The brussel sprouts and carrots we have had two cuttings already. All really tasty and can even be eaten raw.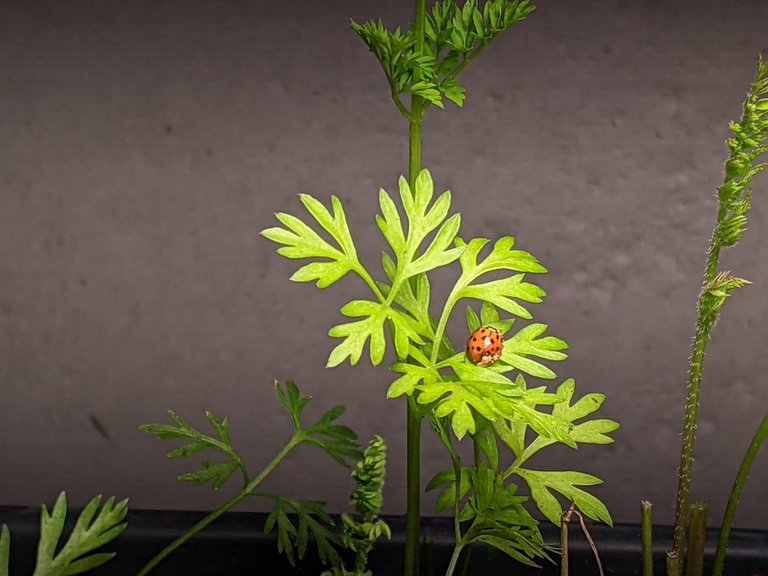 The asian lady beetles have shown up in swarms, I invite them into my garden spaces to keep any mites or other bugs feeding on my plants in check. I don't want them inside the house but a few in the basement and grow tent is a bonus I think.
If this keeps working I may expand how many plants I am harvesting greens from, as its nice to have leafy greens in the winter when otherwise its too cold for them outside.
EDIT: I mistakenly upvoted this post this morning during my morning tuesday curation. It should not have gotten a minnowsupport upvote. My bad.