Let 2022 garden journal start with the lady's luck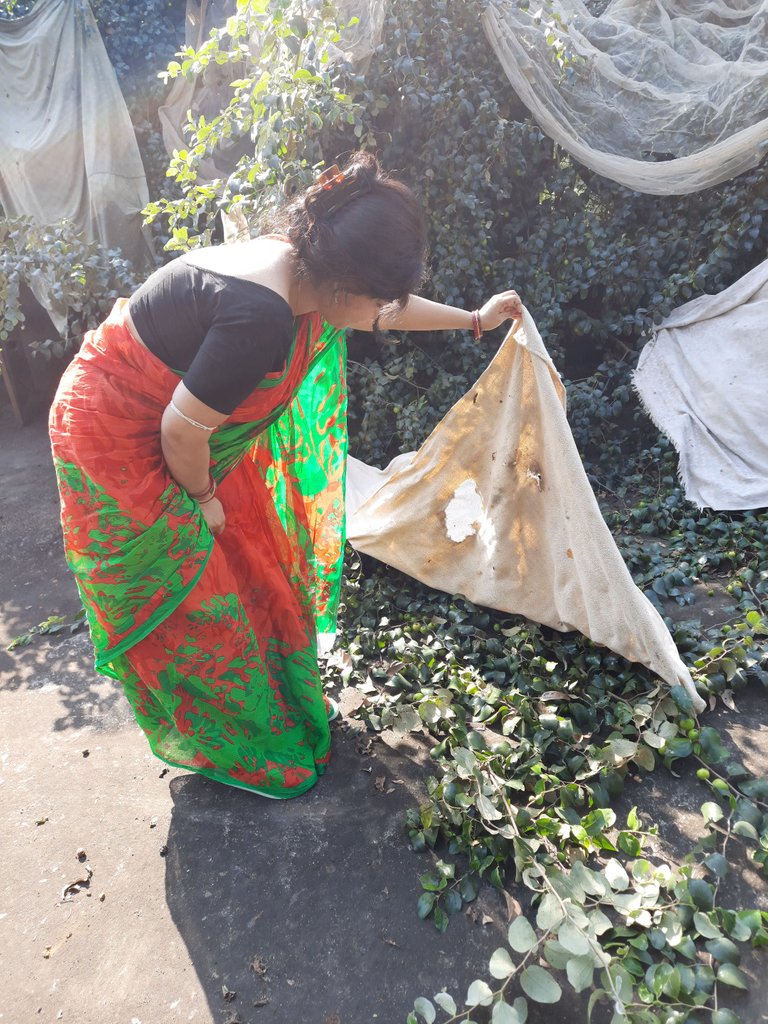 I will start my garden journal with the lady's luck - everyone knows 2021 has not gone well in my garden. I can say, I did not get what I deserved, but I keep building them . This was an interesting moment at my native. The bats were eating up all the apple berries and usually it's my Mom, who puts all the nets every year. I appreciate her forward thinking - every net that was damaged, she would keep them. Now I know why. She always keeps anything that has some utility. This year, she is not doing well, so she left the apple berries for the bats. But since I went there, I fell in love with them - so I decided to put the nets, to save something for us. The bats were actually eating them, before they are full grown. When the lady was there, one day, she was searching for me and managed to find me on the roof top of the factory. First she asked me why there were nets put up like this, and I told her to ignore - they were just being put up. But then she lifted the one put at the ground level - she hit the jackpot. It's not that, she did not find the berries, but there were some real big ones under the hood. They were saved from bats. She started searching for the bigger ones realizing how big they can grow and see what she found.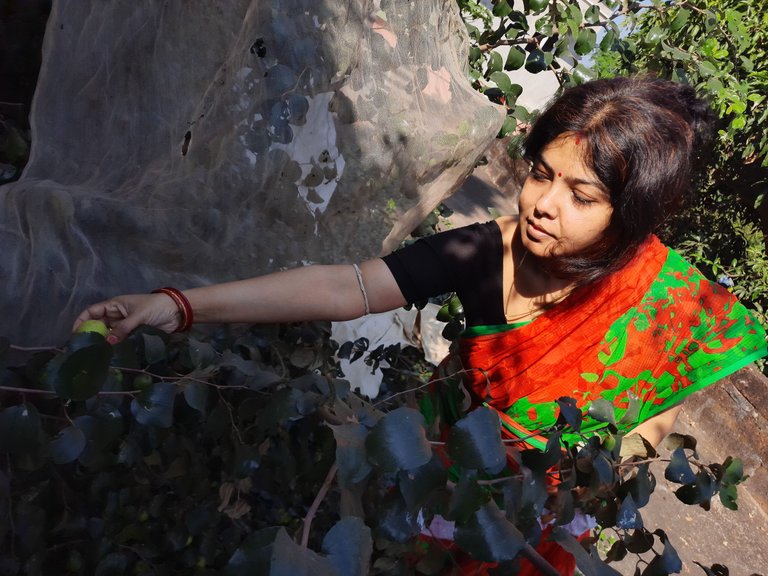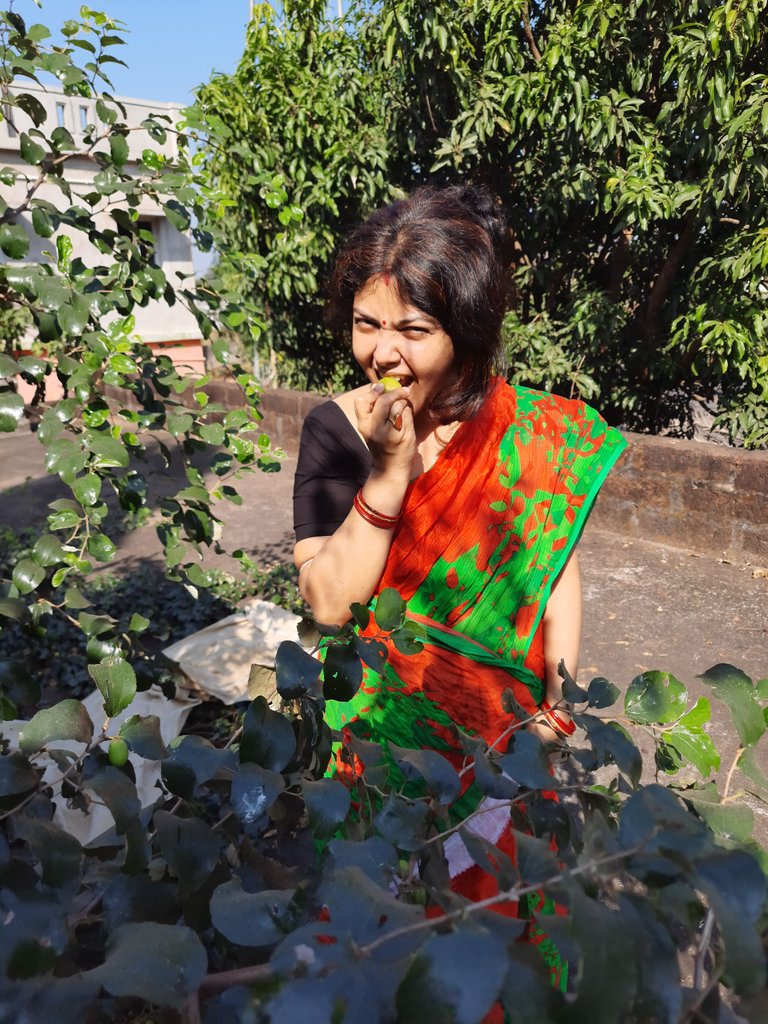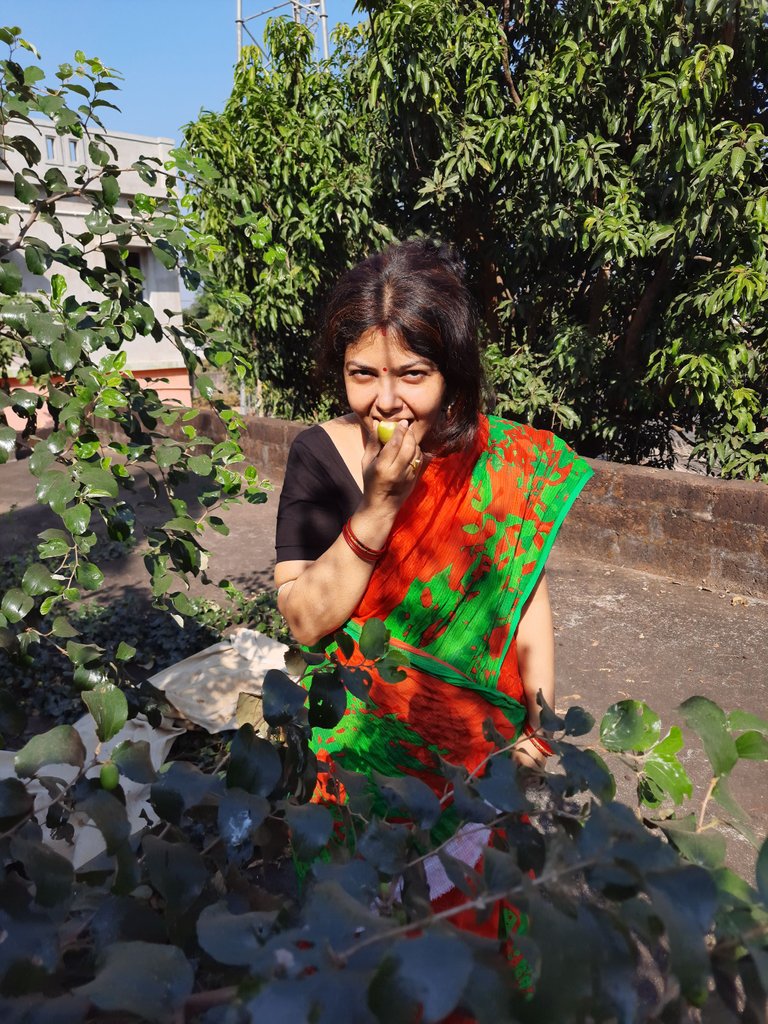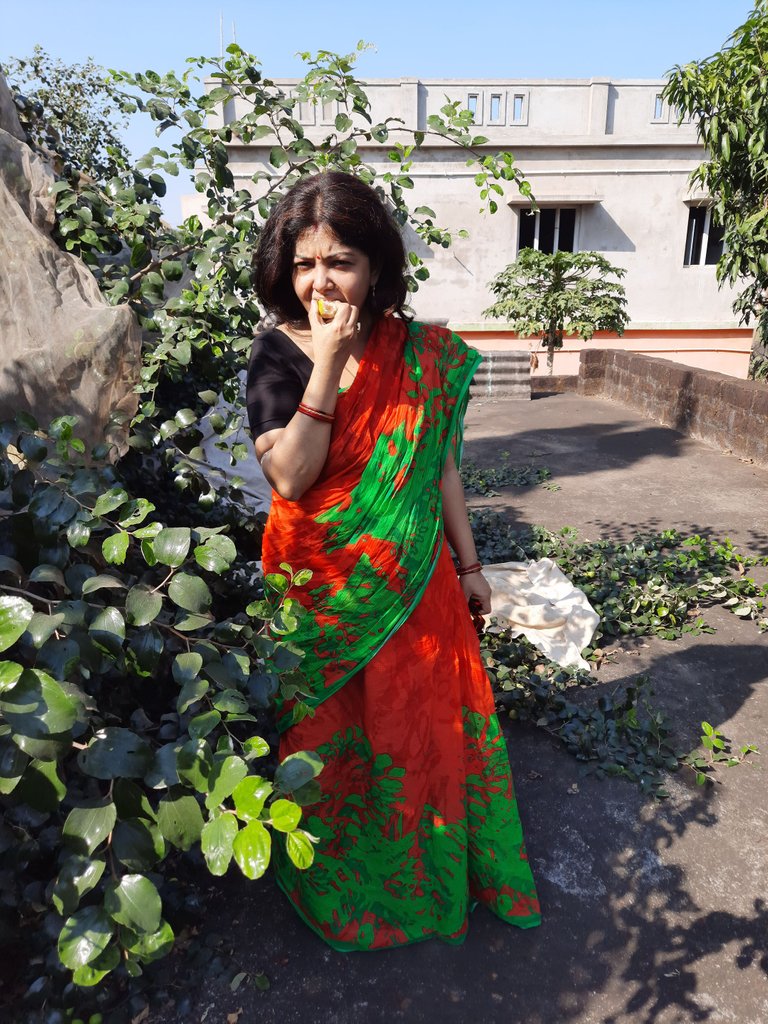 I told her they are not ready yet but little did she hear - she started looking below the nets.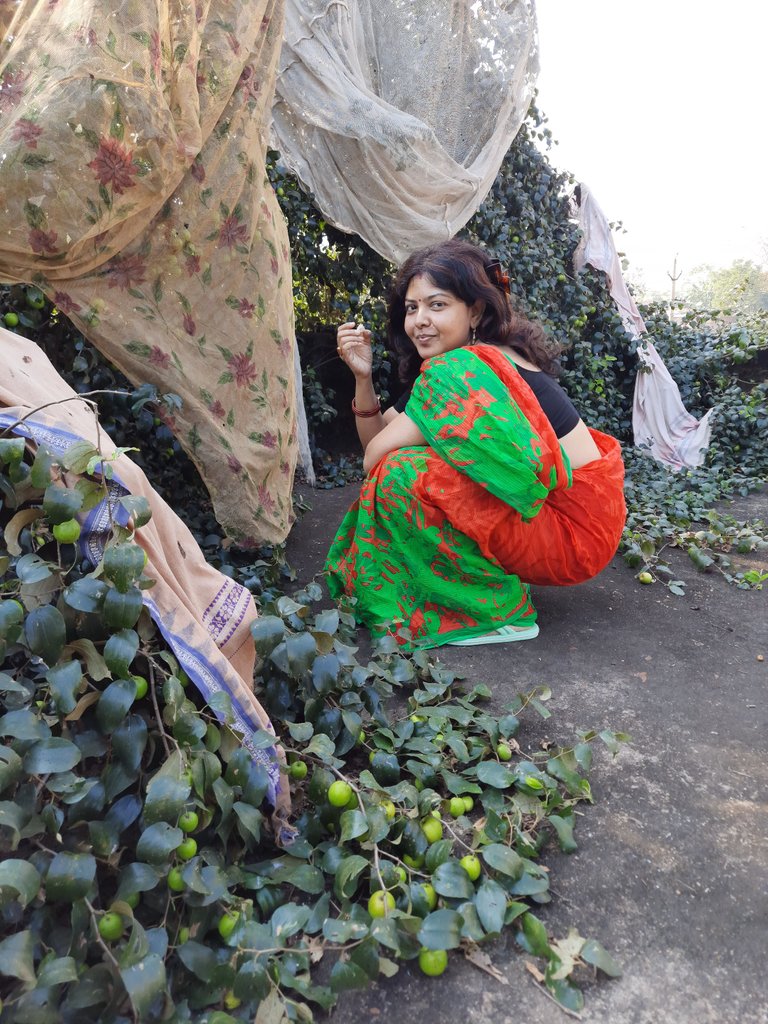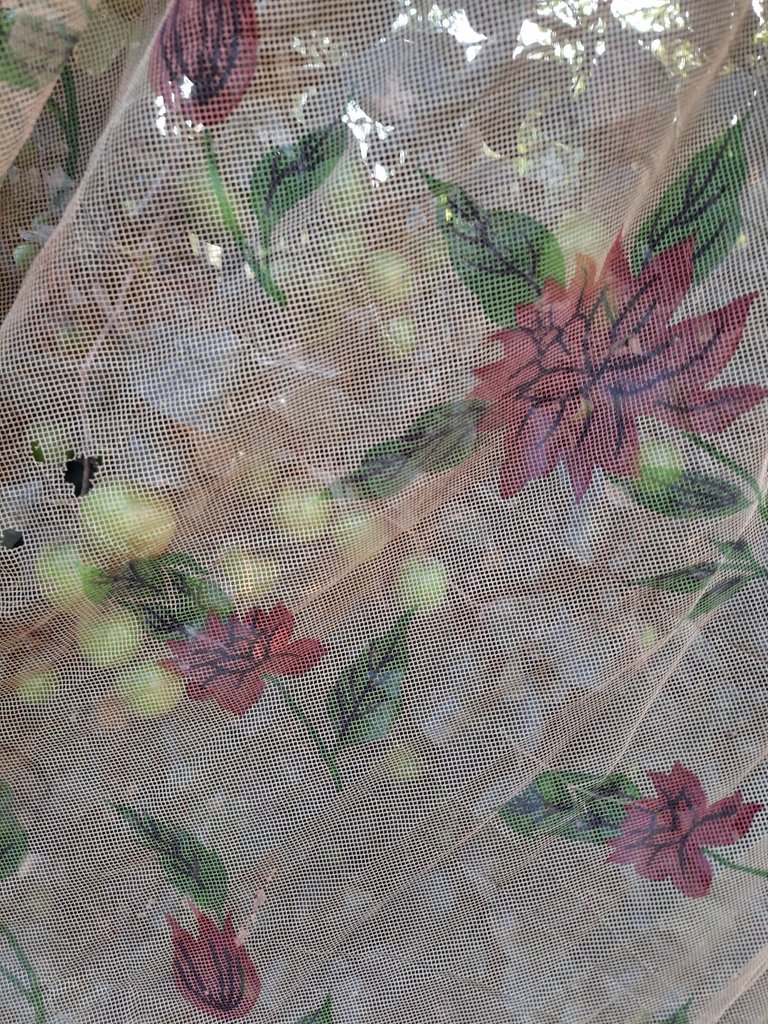 Once she was happy having that much she could eat, she went and enjoyed the berries.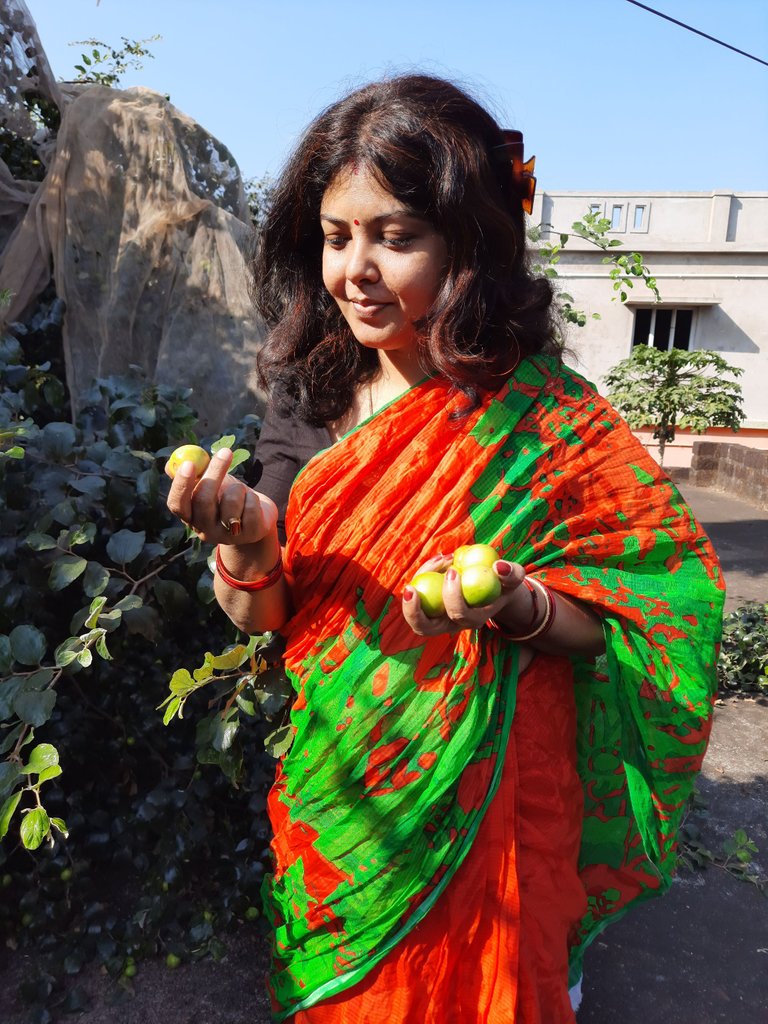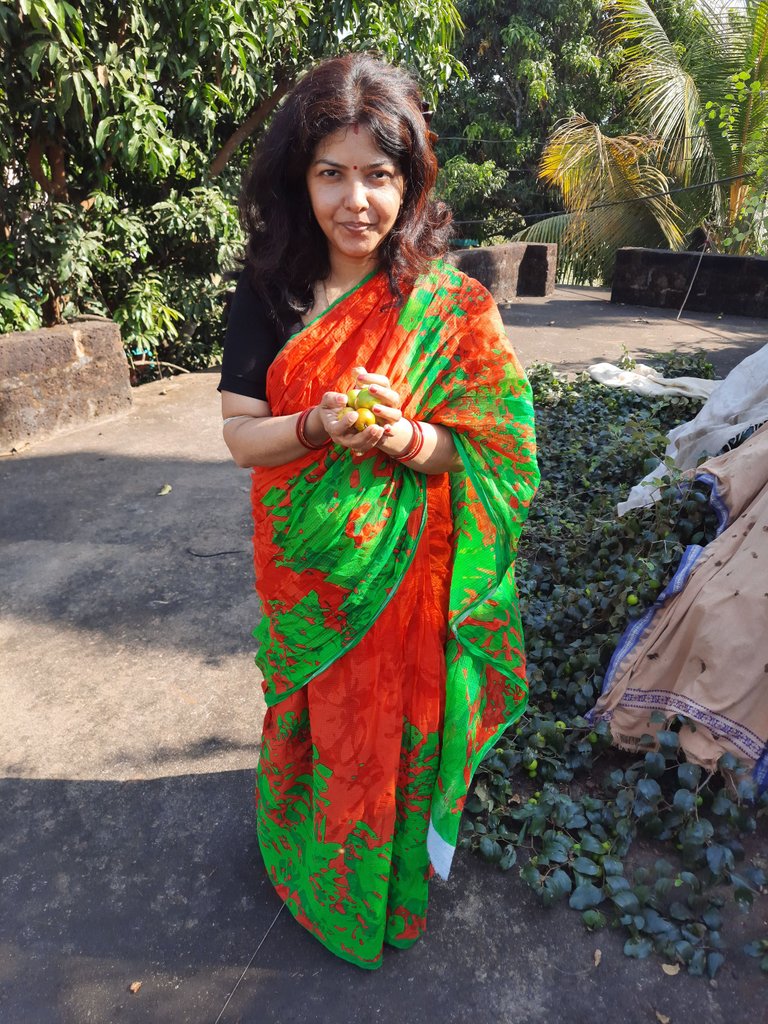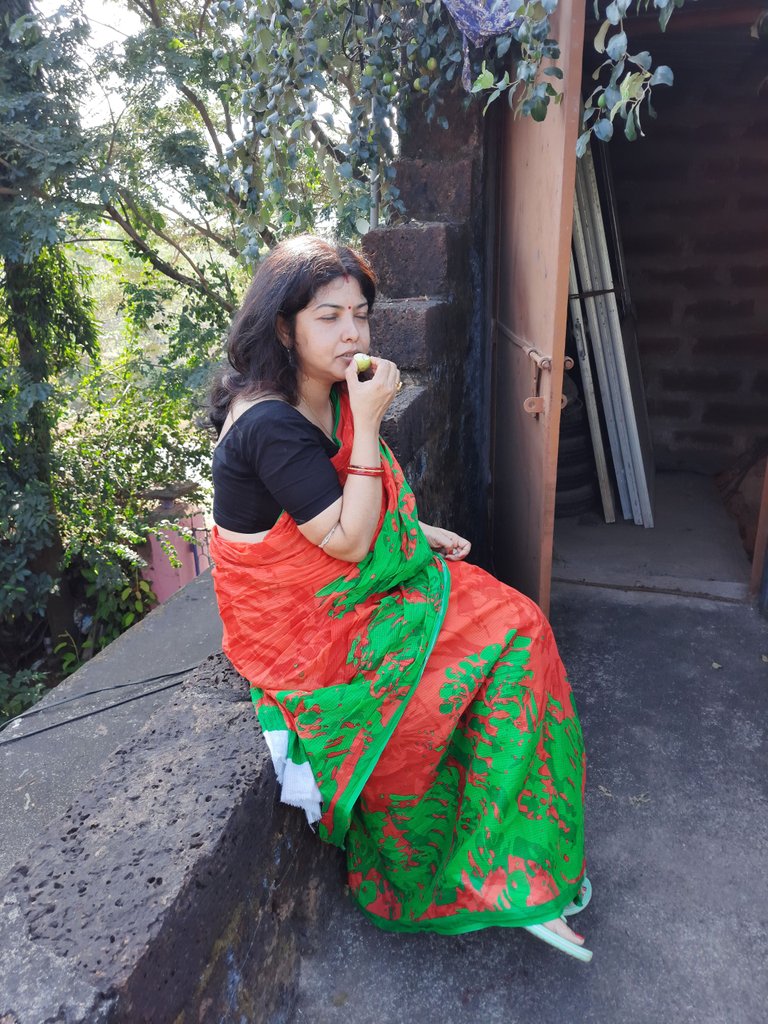 This is where she found me - she wanted to come inside, so I had to provide some help. I was not able to stop my laughs......being discovered. A nice place to sit alone and spend some time 😀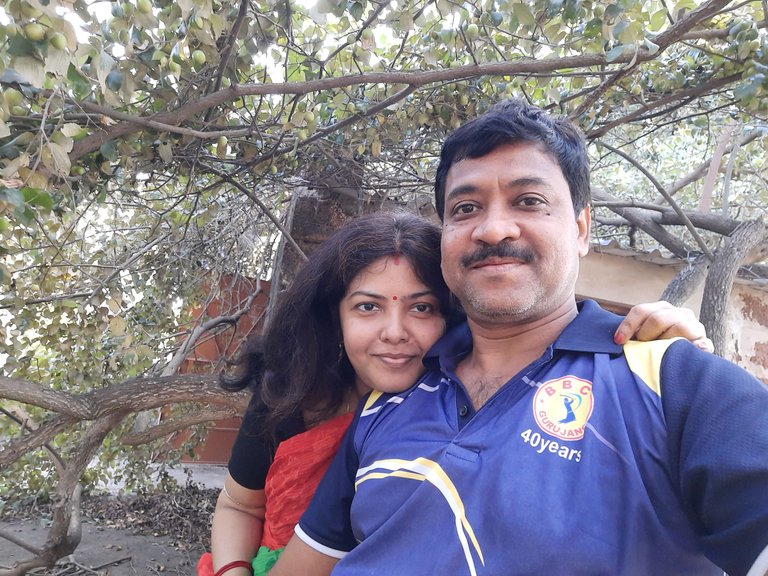 And want to see bat bites ? I collected some evidence.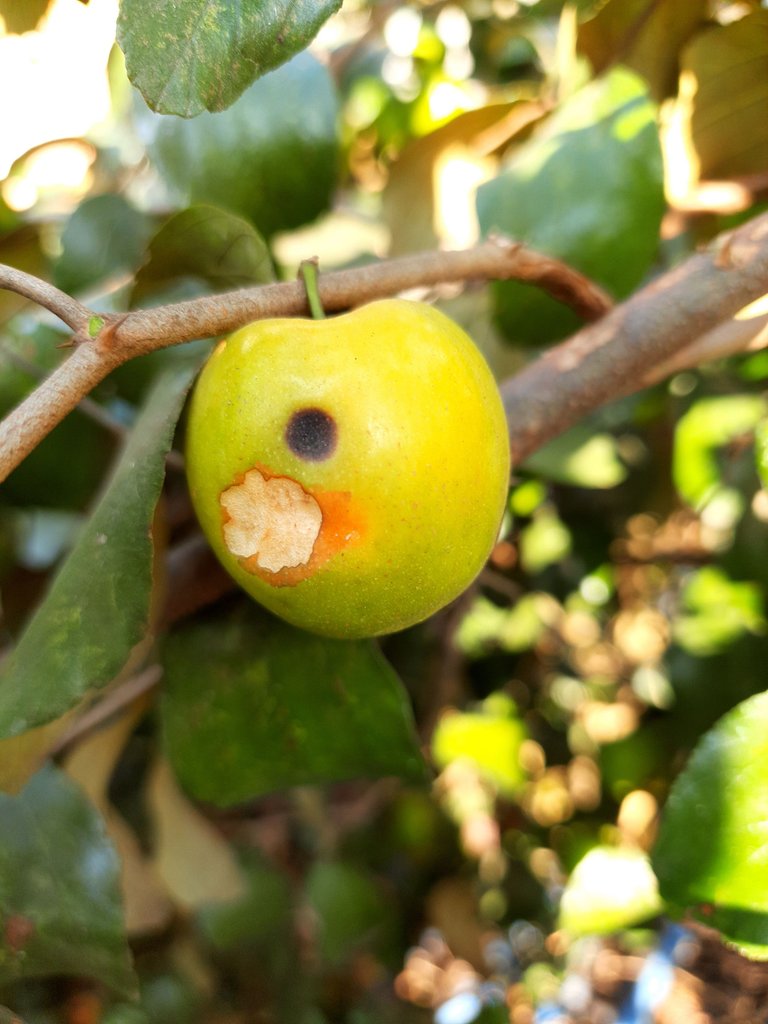 Earlier, I used to share these in my whatsapp status, many people started asking me to send some. So I am scared and not sharing these any more.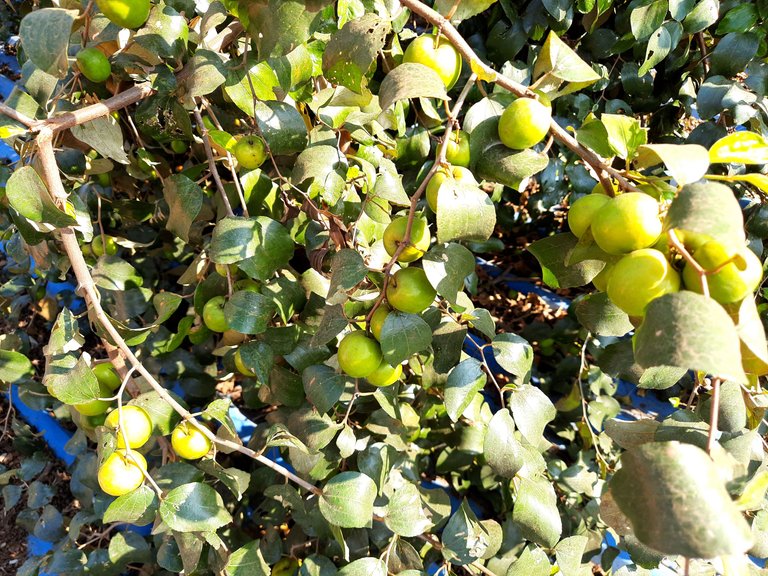 She did enjoy the time there - wondering why she is wearing a saree all the time ? That's the custom - she has to wear saree all the time at my native place. There are still some very conservative families, in which, you won't see the face of women. But ours is a liberal family - not much restrictions.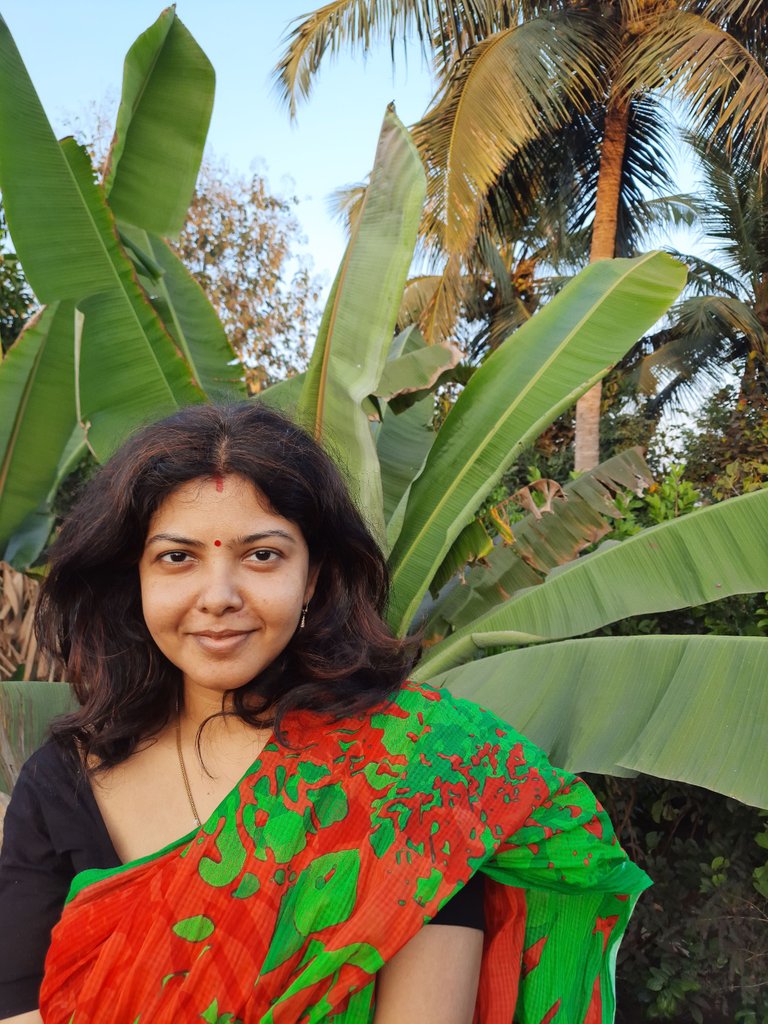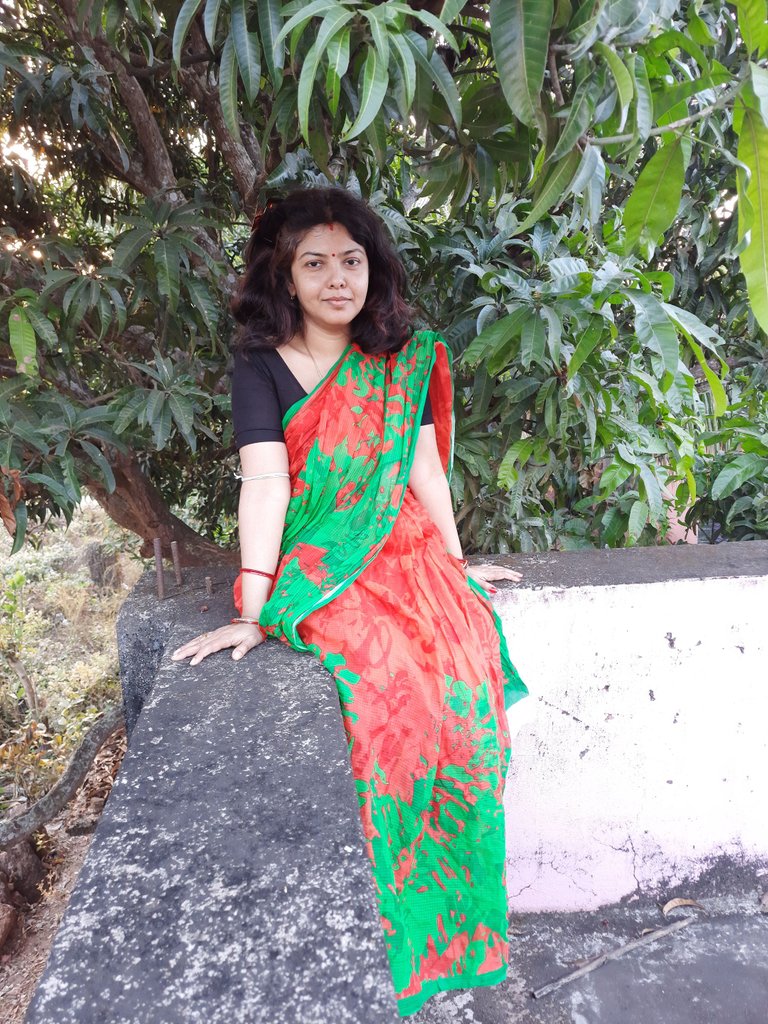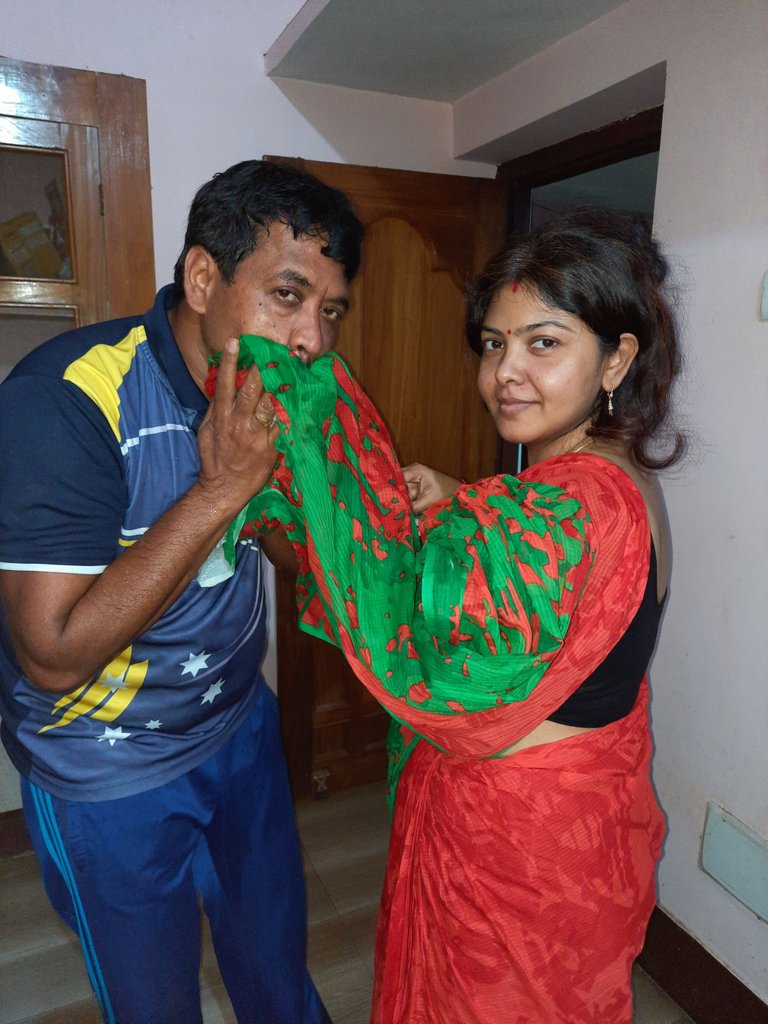 This is how the end piece of the sari (called anchal) is used in rural areas in love - almost dead in modern times. Wearing a saree has got its advantage as well as disadvantage but somehow, the lady attracts me more if she is wearing saree - my son observed this and was saying, this seems a bit unusual 😜 Kids are grown up !!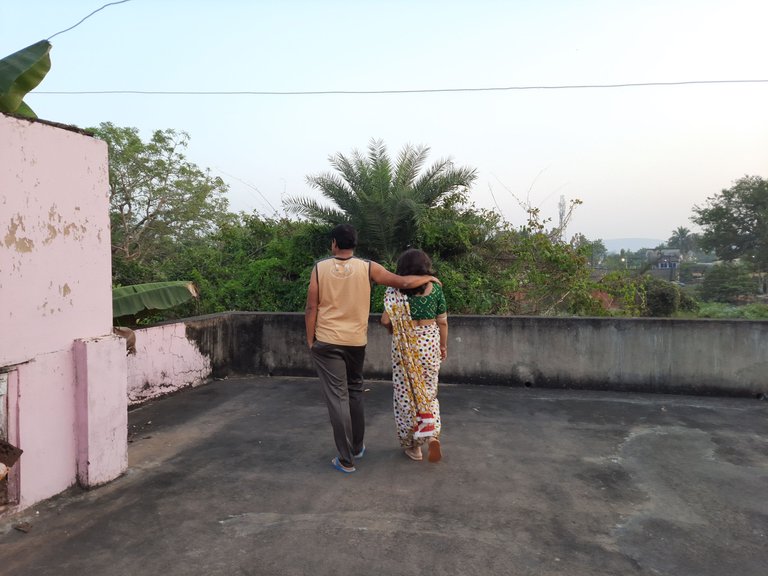 We used to go to the roof top in the afternoon and sit for some time - life is definitely relaxed there. You won't feel like running a race there. In just few days, we could feel the difference - our kids too observed it.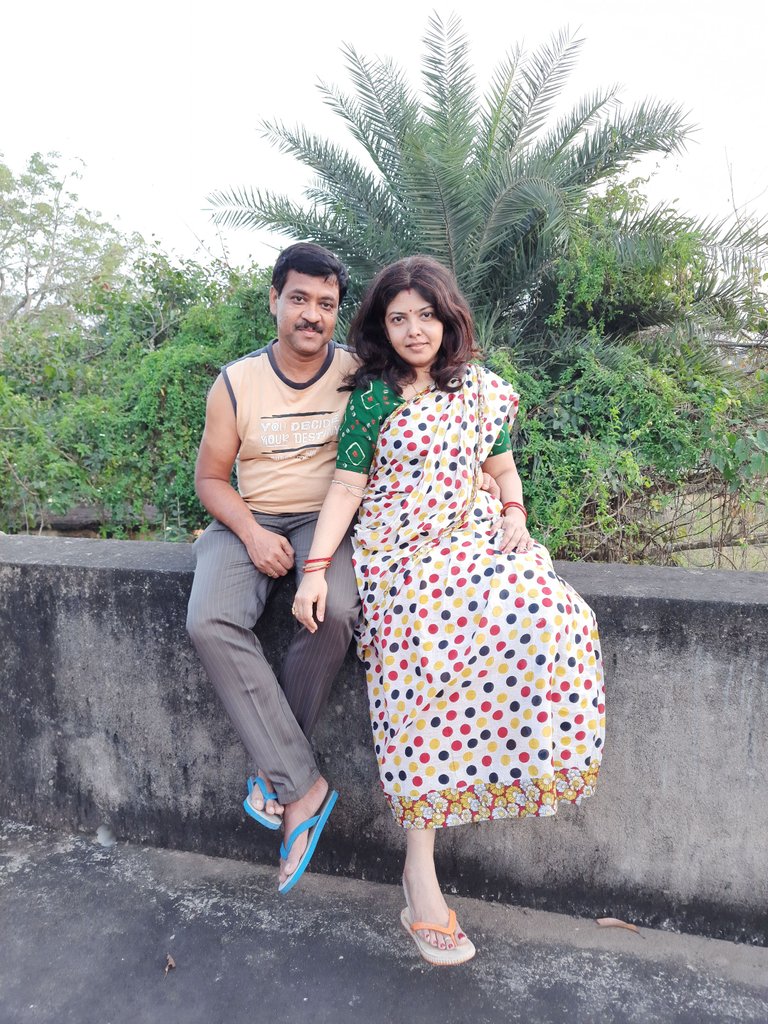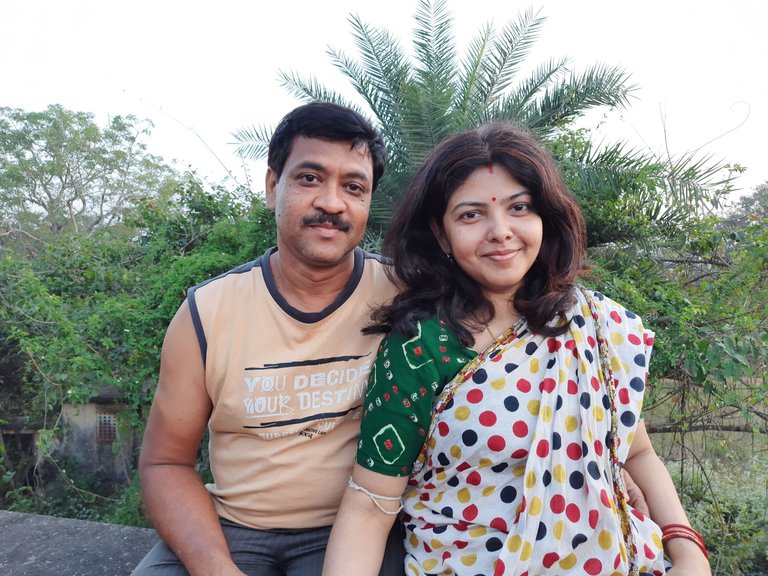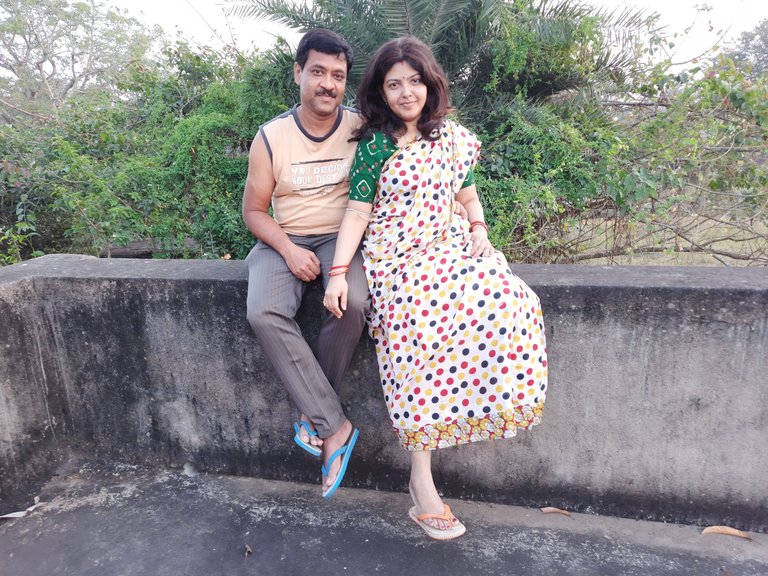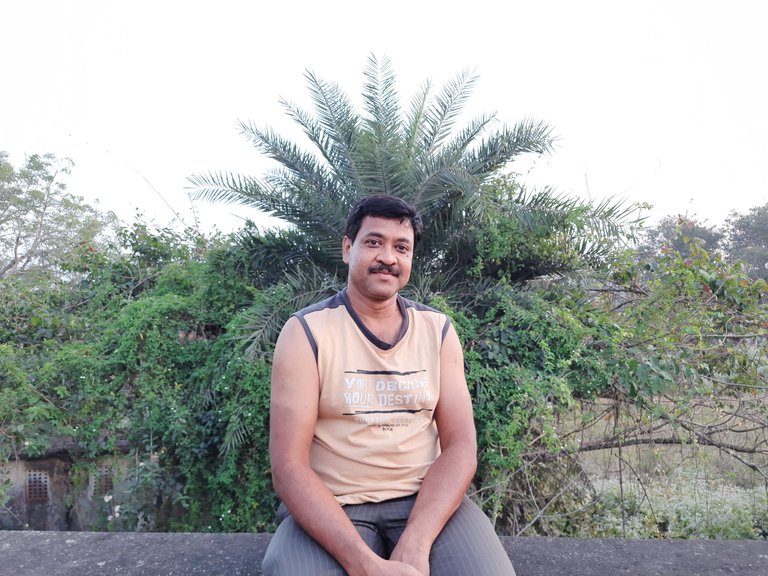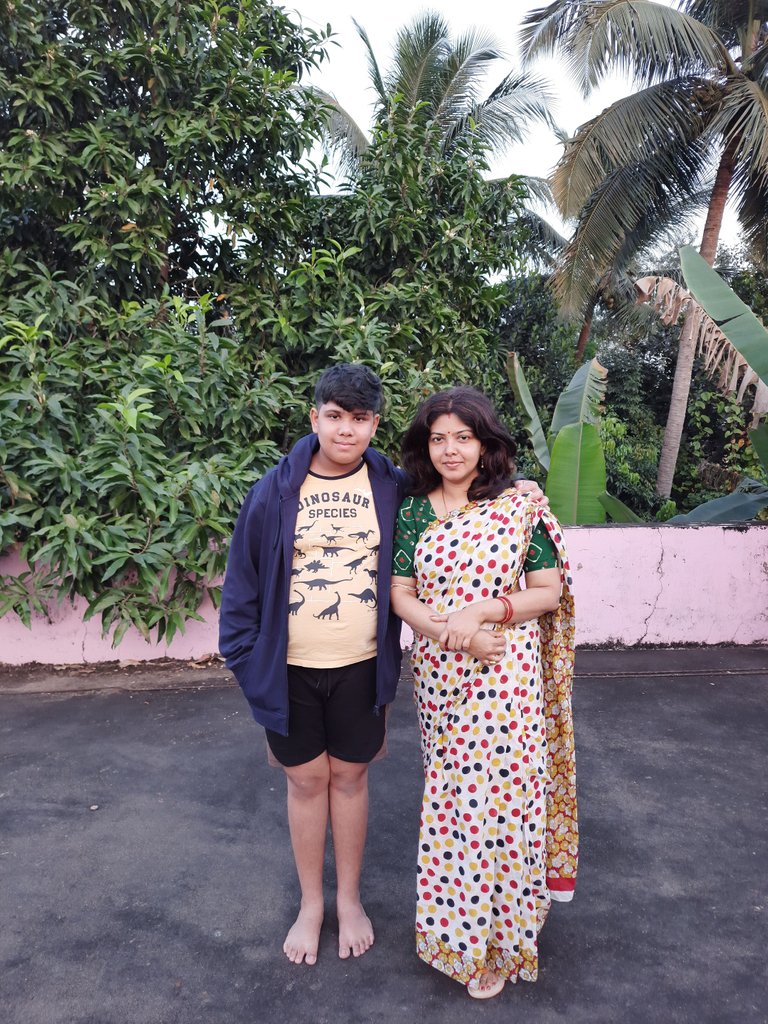 The kids also are liking the place - the tasty street foods available very nearby, the non-veg pokodas (chicken / egg) and the love from my elder brother - he takes them out often. One thing I observed, is that, the street food vendors maintain better hygiene - may be in rural, people will beat them, if they don't do it. In city, we barely see that. And price wise, everything is cheap - almost 30-40% less.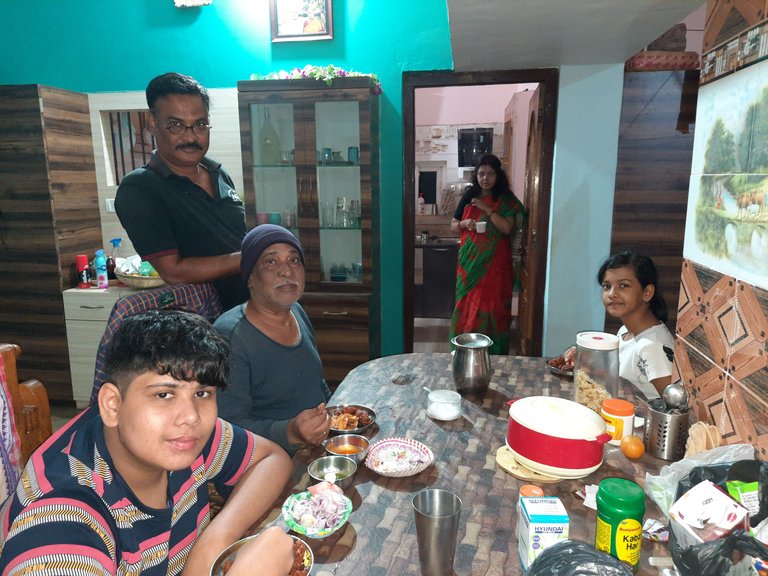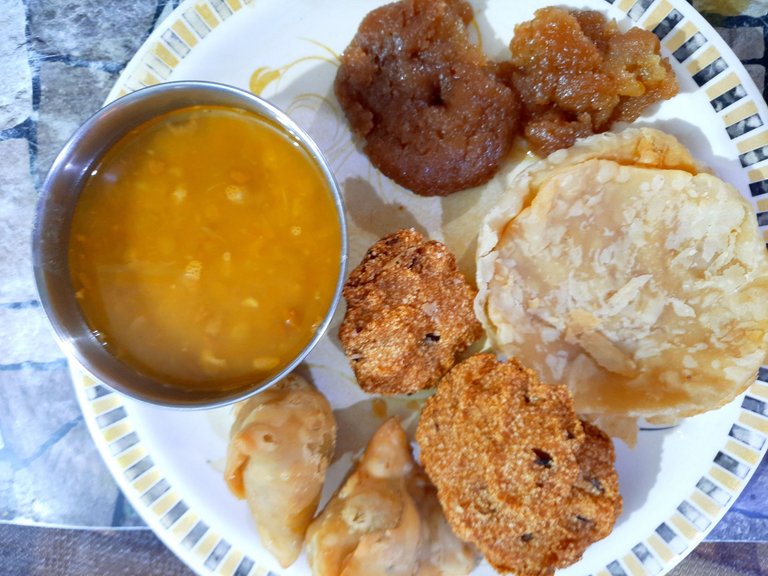 And the lady is very happy - fortunately, we both have similar mindset - to live a simple living.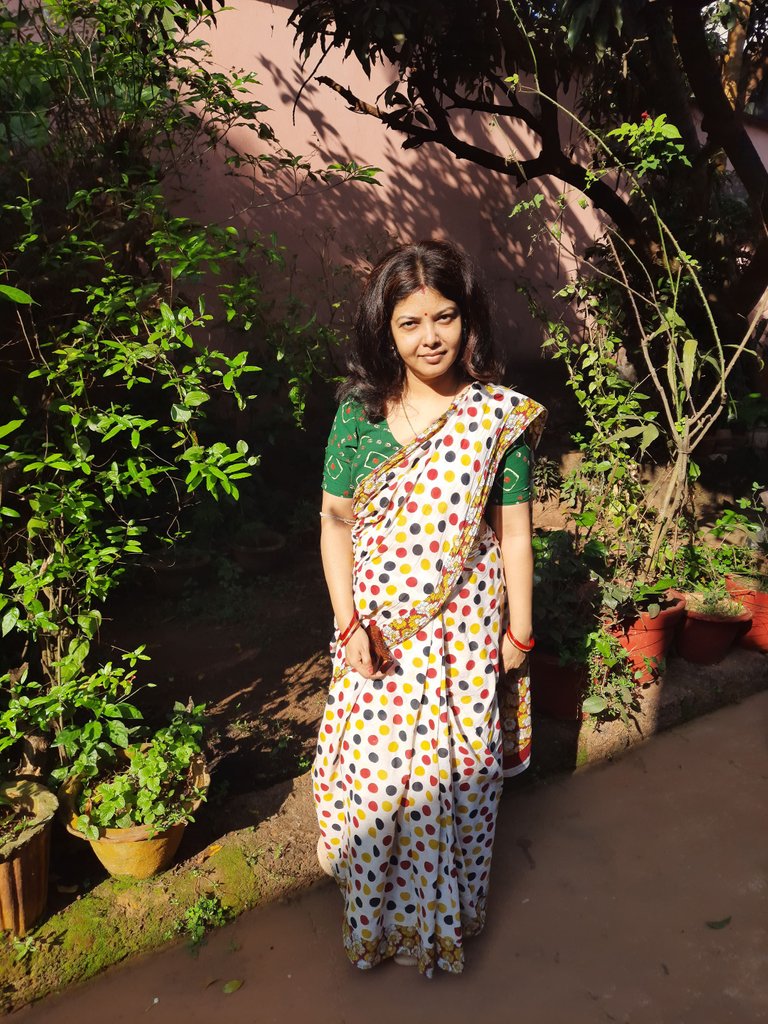 We are evaluating our strategies to move there once my son completes his 10th grade - may be retire too - we will not need this much money and will be more happy living a minimalist life. More ever we can prepare all our organic vegetables. I have even thoughts to keep a cow, only time will tell how things unfolds. And look what was in store, all for us.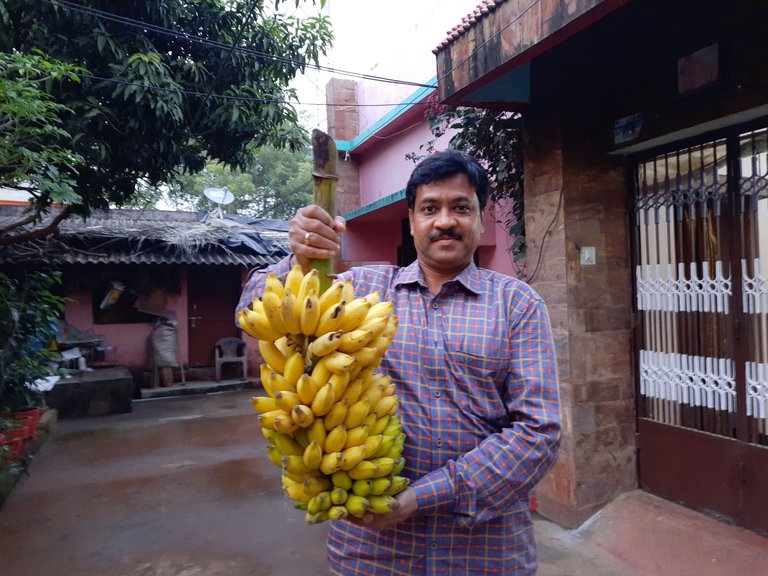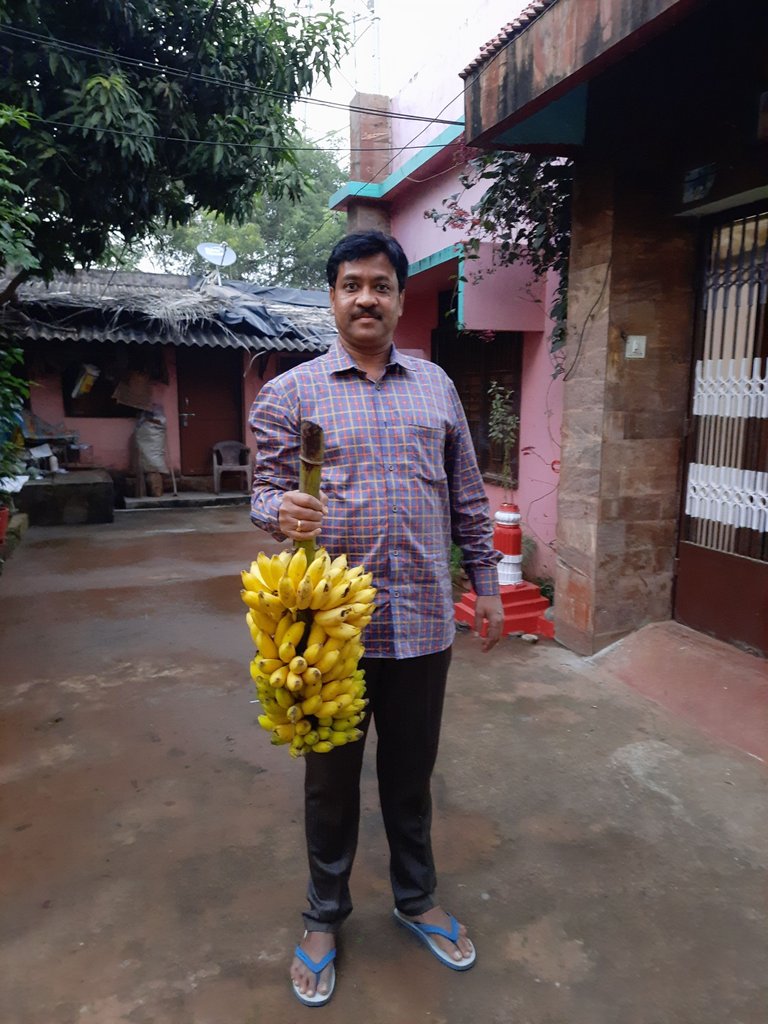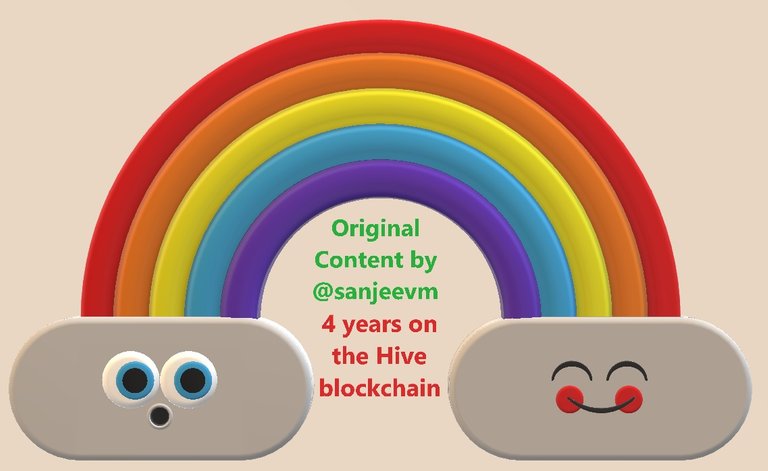 copyrights @sanjeevm - content created uniquely with passion for #HIVE platform — NOT posted anywhere else! #HIVE is my only social diary - my blog is my life.