We wanted both, because its a very rare breed of Apple Berry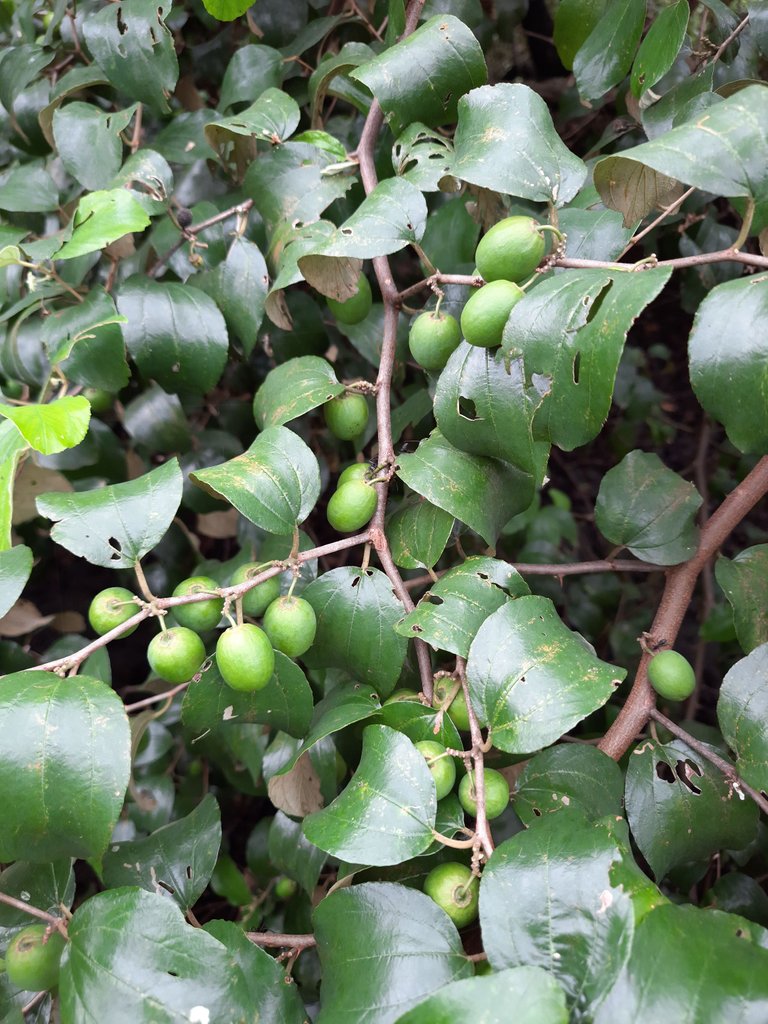 I am part of a organic farming community which has a whatsapp group, where they post the available vegetables every day and we have to order based on that. Today, there was Apple Berry at 75/- per kg - the natural unwaxed ones. Never thought, Apple Berry would sell at such a price. We have an Apple Berry tree, which has quite a history and lot of emotions.
It dates back to 30 years, somewhere in 1991 - my father was serving at Sambalpur, a distant place from where we live now. He brought this grafted Apple Berry tree. That time, we did have lot of open space and a very small house. The front area was entirely open, and I was the man behind growing all kinds of vegetables. We never bought vegetables from market - only potato, onions, ginger and garlic was what we used to get from market. I was young, energetic, and could work for 5-6 hours at a stretch. So I planted the tree digging a nice dip area. The tree took around 5 years before giving us fruits and when we tasted it first time, we were thrilled to discover the unique flavor and taste - nowhere we get that in the ones from market. And the size was eye catching - it grows like little smaller than the hybrid big ones that comes to market in late winter. But you can barely eat 2-3 of those hybrid ones.
Over the time, we took better care of the tree to have more of them. But at the same time, our requirements for more house also came up. My brother did built a house for his timber business and a workshop where he started manufacturing furniture. Since our house is road facing, he wanted the house to be built where the tree is. And then that is when, we had disagreements - me and my mother were against cutting the Apple Berry tree. I have two brothers and my father was also in their favor. But we did not give up - crazy arguments for almost a month and they finally surrendered. A decision was taken to build the workshop but cut it in such a way that the tree would also grow. This is how it is now from the road.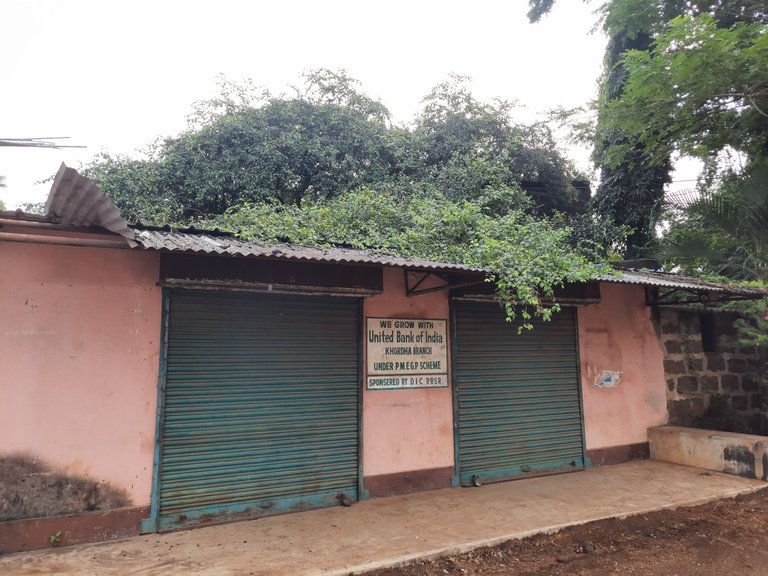 This year, the tree has grown beautifully with full of berries. The shop has galvanized roofing sheets - the only reason of saving the tree. Had we made it of concrete, we could not have saved the tree. I walked on these side wall without any support ( my brother fears), to take the photographs. The sheets are stronger but we still walk very carefully on them to get these berries.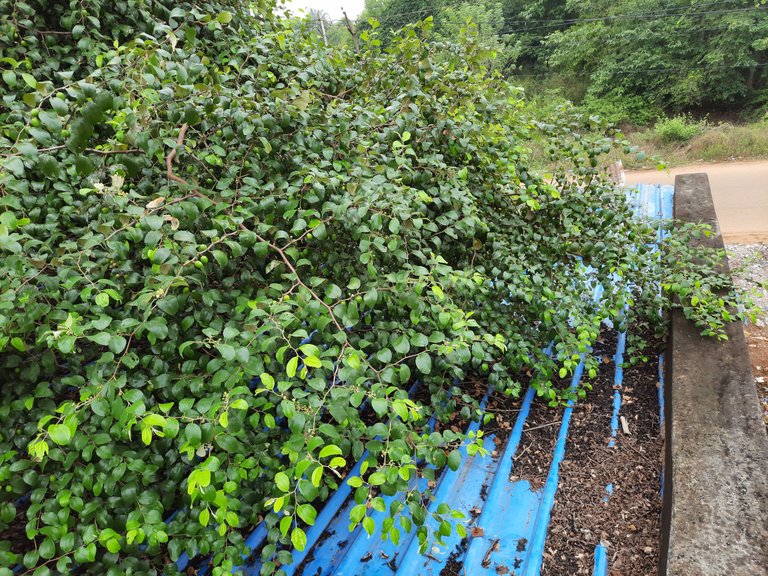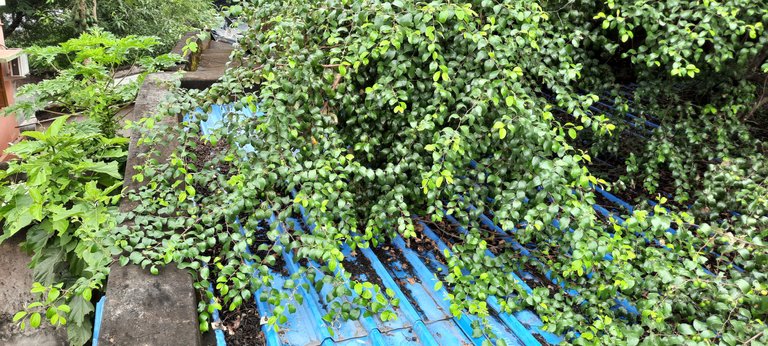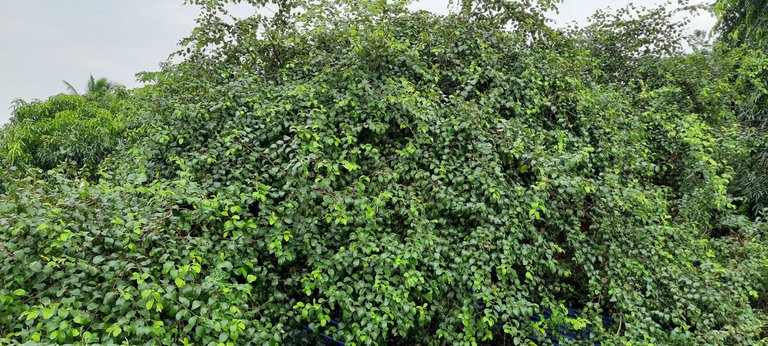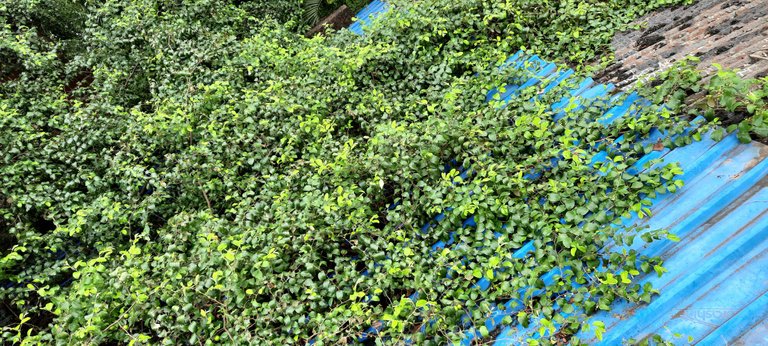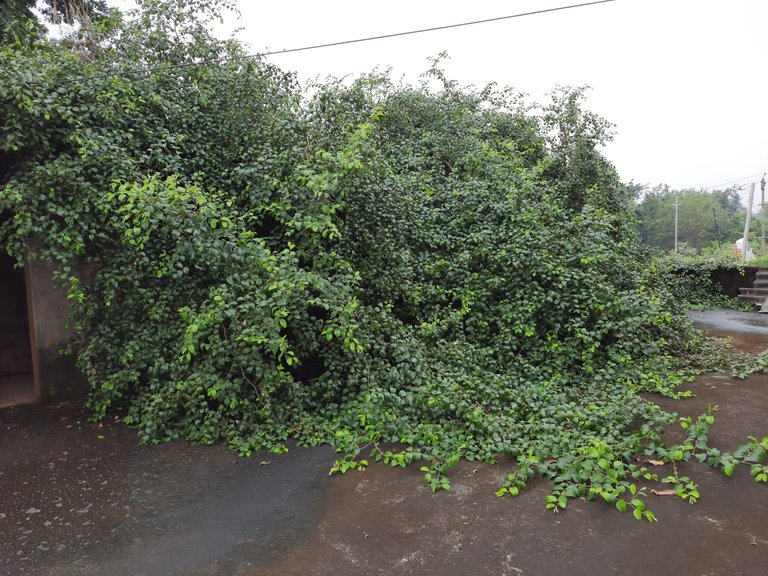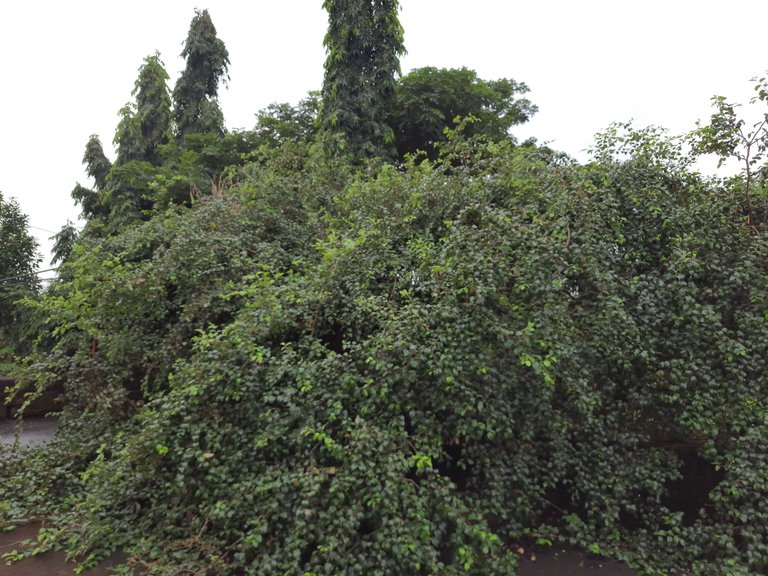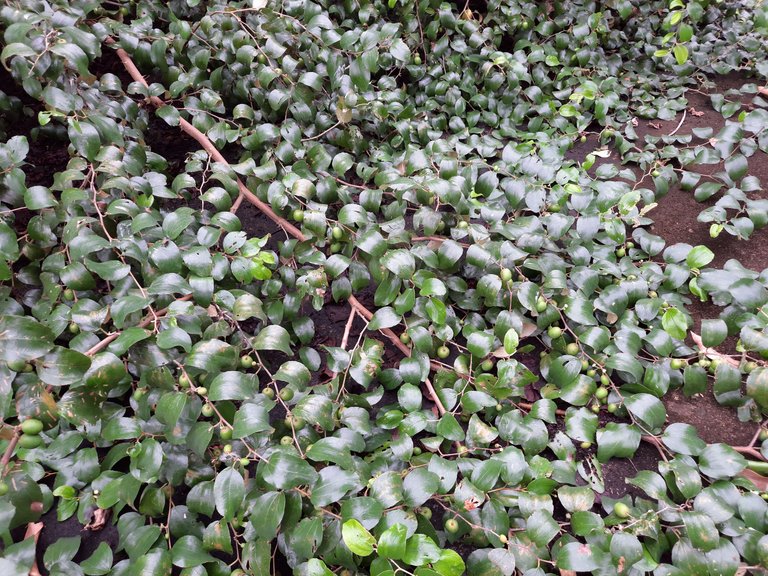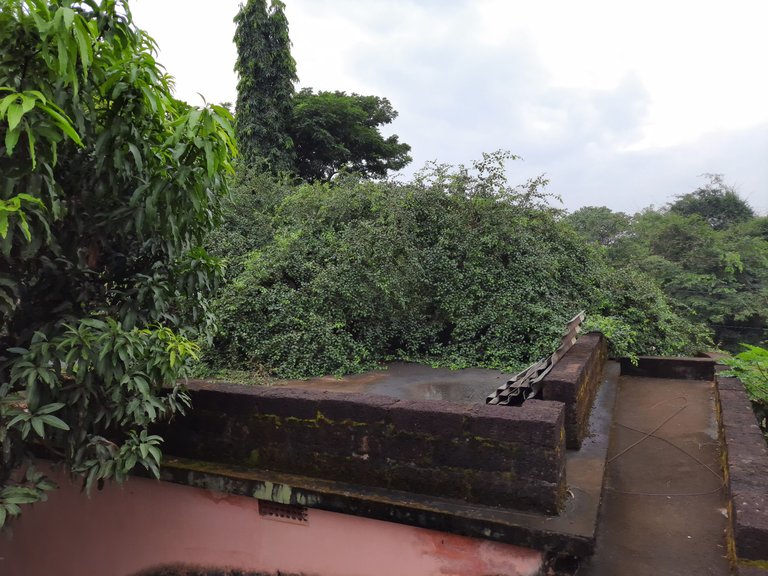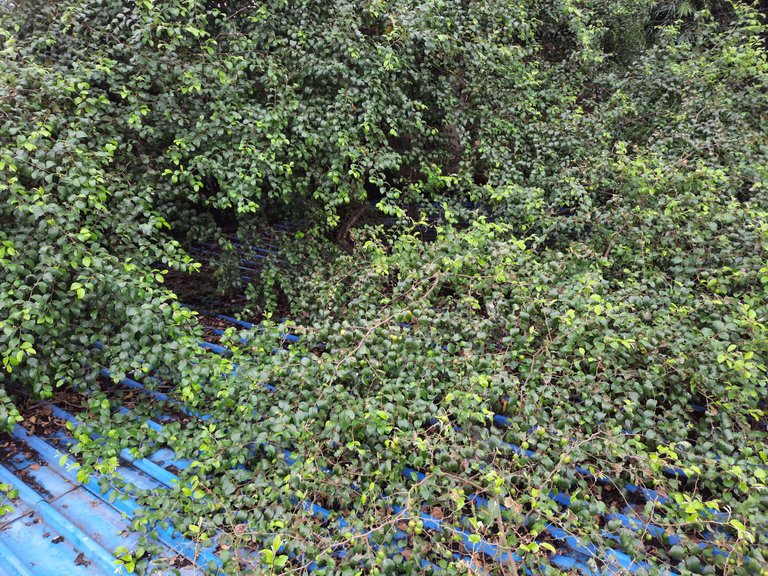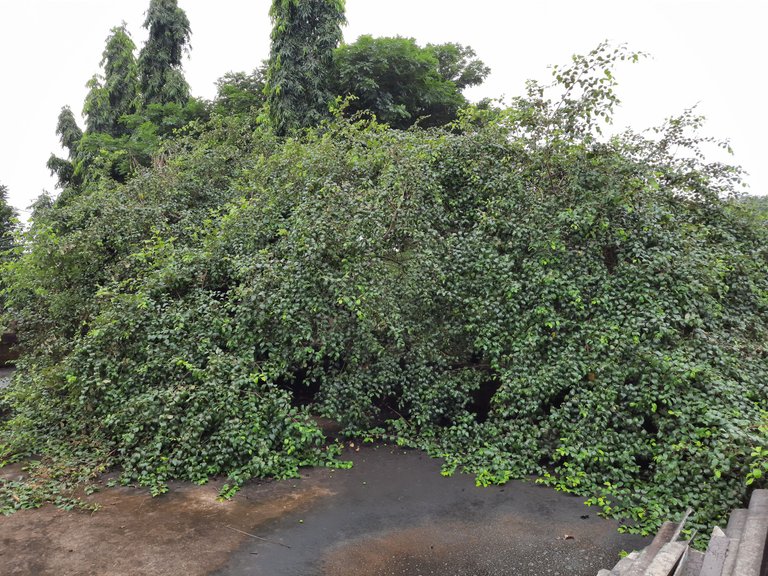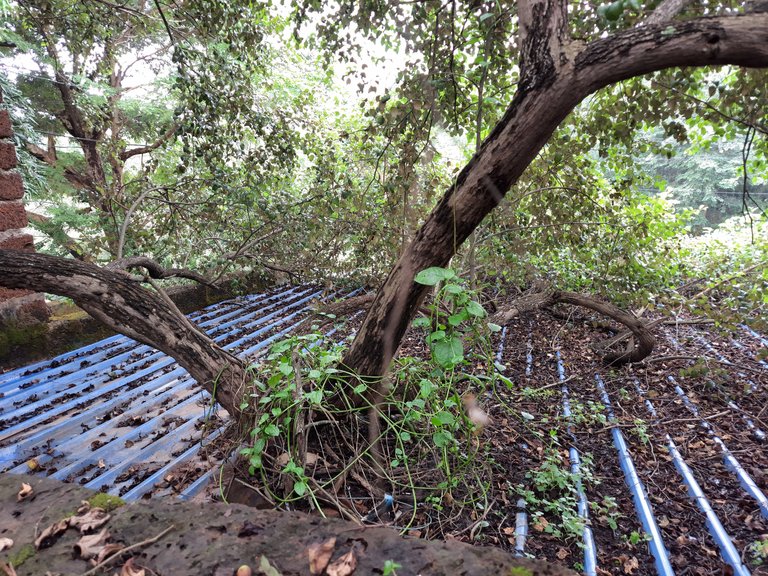 See some nice spinach growing over there ? I have a plan to get them. These dry leaves are nice compost, so the clean area you see, was a two hour job for me. I used them in my plants - to mix with the soil to make it light weight. Let's now see the root inside the workshop.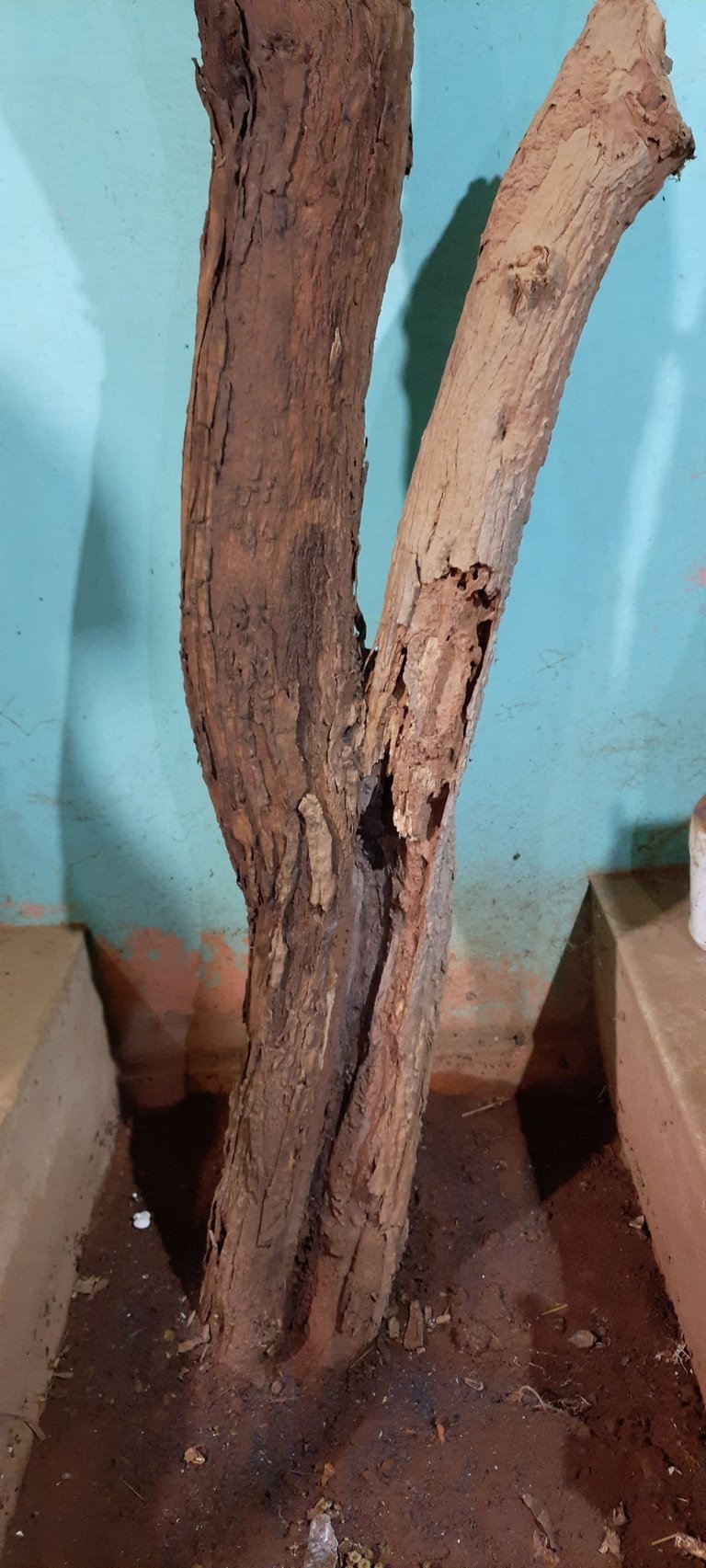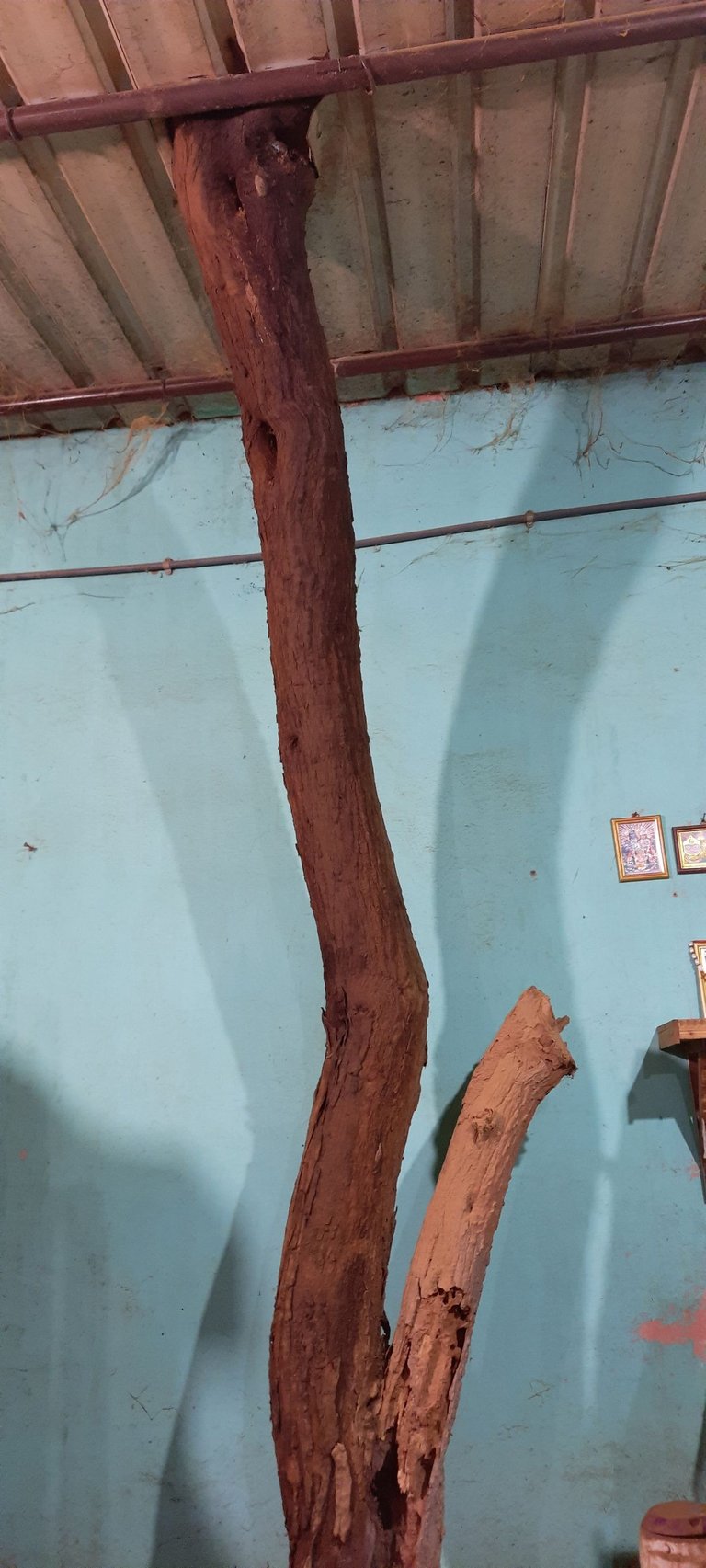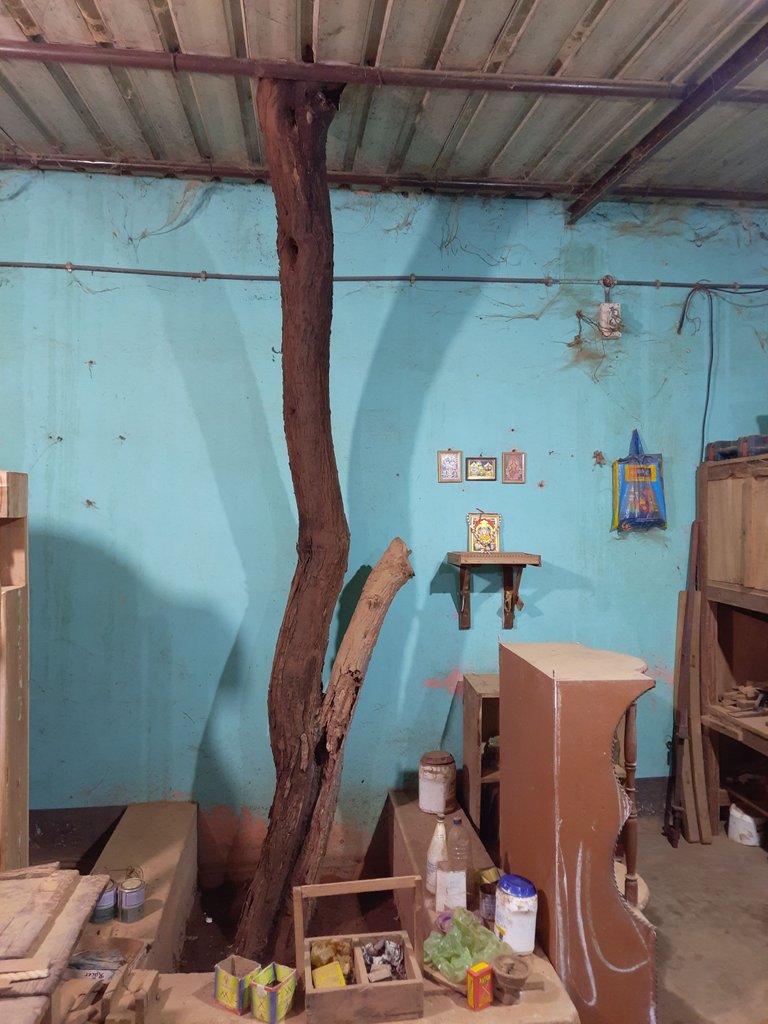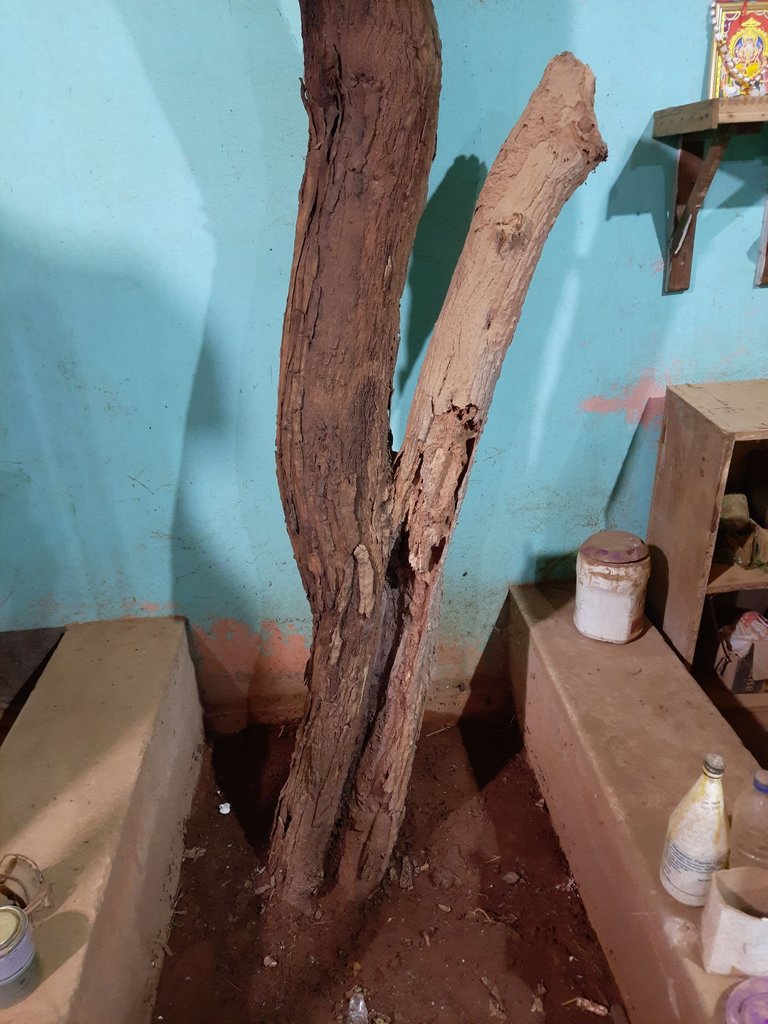 One of the branch was cut down when the workshop was built - the larger party said, they cannot have two holes in the roof. We had to agree with that - at least we could save it. To save the root from termites, proper care is taken and watering is done once a week - no other fertilizers given - all natural. There is door on top of the timber factory - this year it has also been covered - some nice growth.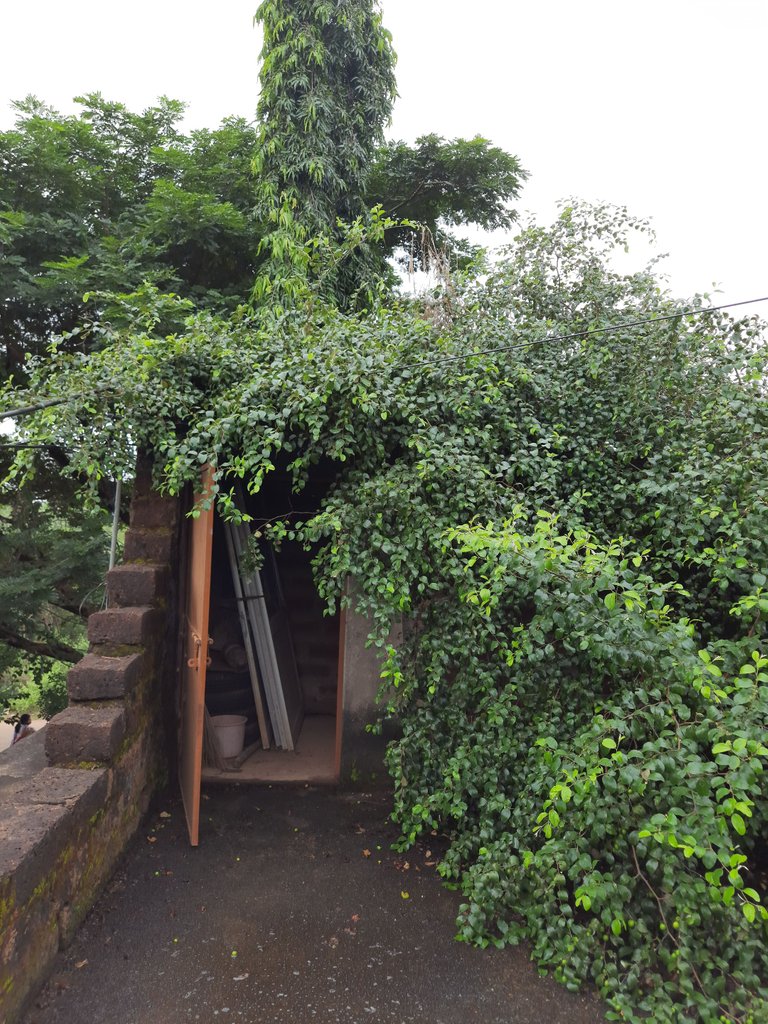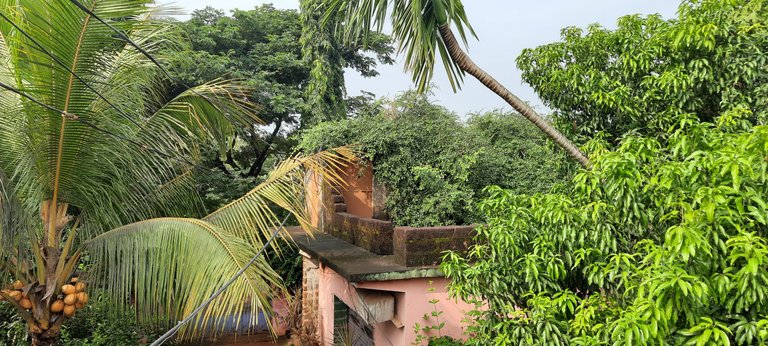 Here is the view from my main house - full of greenness. Whenever I come and stay here, I hesitate to go back to the cities. The amount of Apple Berry that we get is enormous - but we just give it free to everyone. And the bats also do have their share - they eat almost 40% - they know nature better than us. I would imagine, if we sell, it would easily sell for more than 100/- kg, because of its unique taste and fleshy growth with a niche flavor. It would fetch good money but hey, Money is not everything. Believe me or not, those whom we give, always watch this tree from road. They will come and ask and take at least 2-3 times - they are addicted to it's taste. Sometimes they bring some nice home made pitha / snacks for us - so that they get more. We never sell anything in villages. Last year I had taken few to my apartment and distributed to 4-5 friends - already got some requests on whatsapp - "My wife was asking, if you have berries ready now...😀"
I will show you in another post, when they are ready - sometimes, I skip the breakfast and eat 40-50 of these - direct from tree. Berries are the means by which Nature has given us the natural medicine to develop our internal health to be able to fight with diseases. Sadly, we are seeing less of these species. If you do not know, then Apple Berry has some nutrients that prevents Cancer along with tons of other health benefits. Unfortunately very few realize this.