I could not resist buying some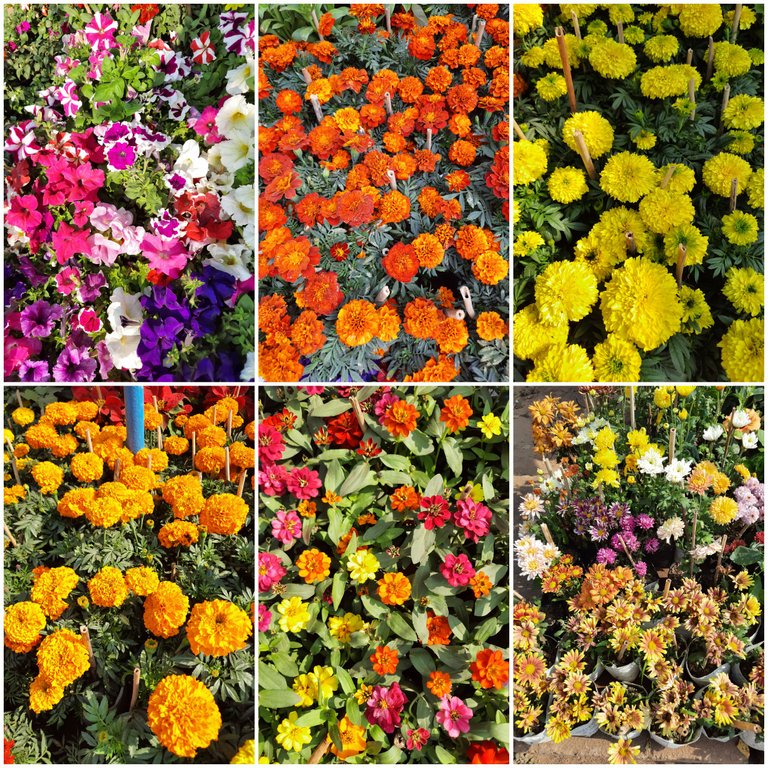 Look at these flowers, can you resist not getting them ? While coming home, I saw this small shop on my way, but the colors could not stop me going there and looking them closer. And I really ended up getting few of these. Had I have the luxury of a big place to bring as many , I would have brought them all.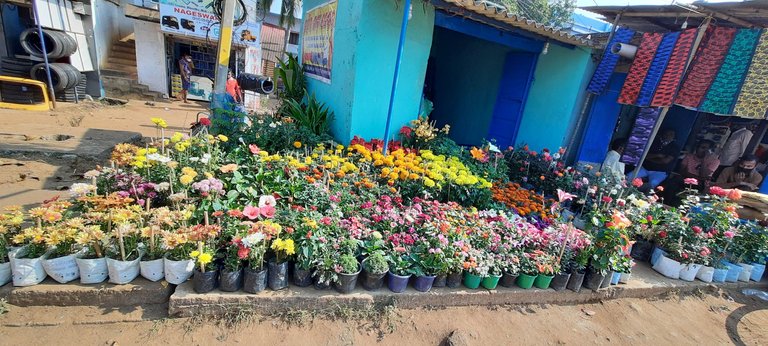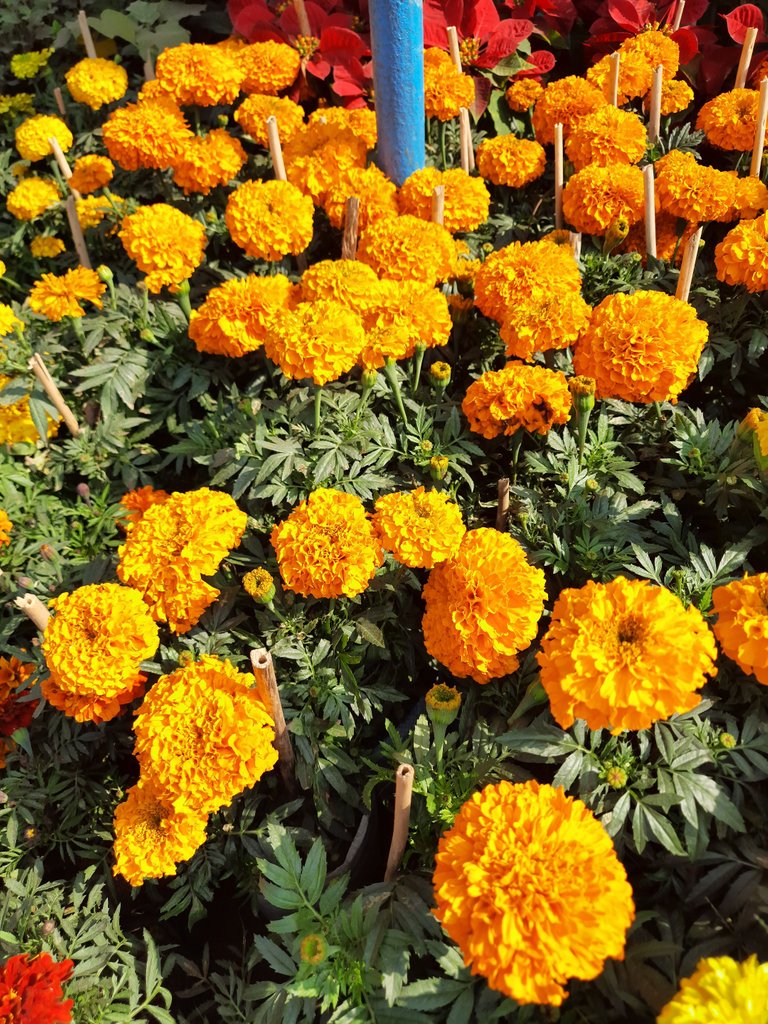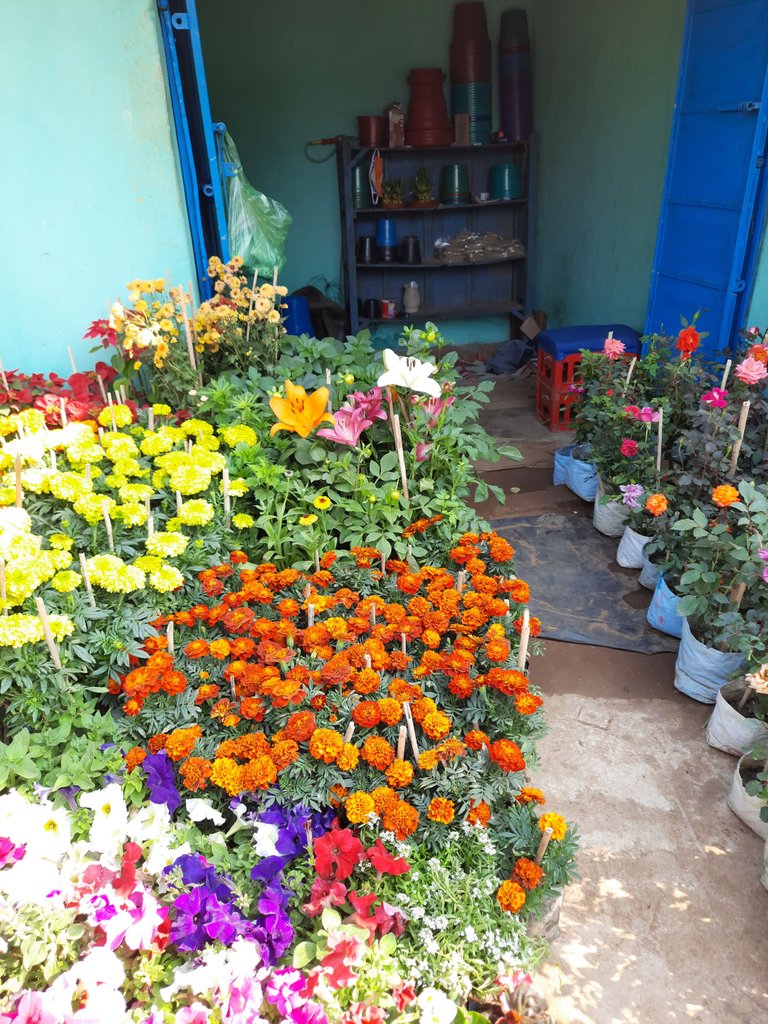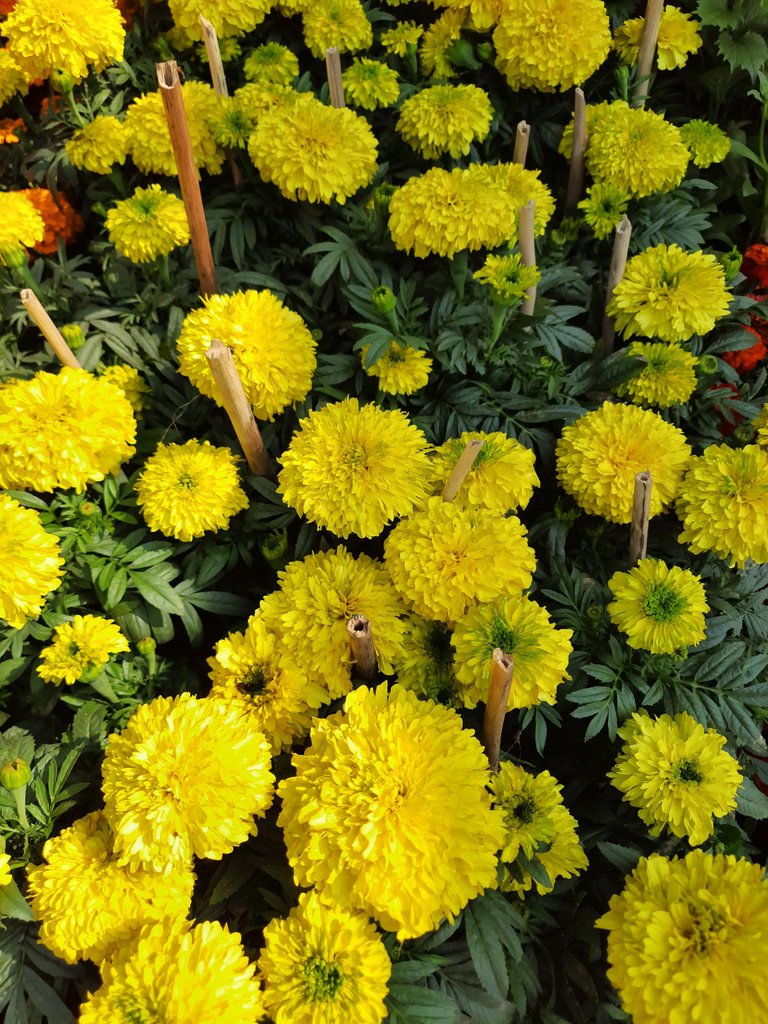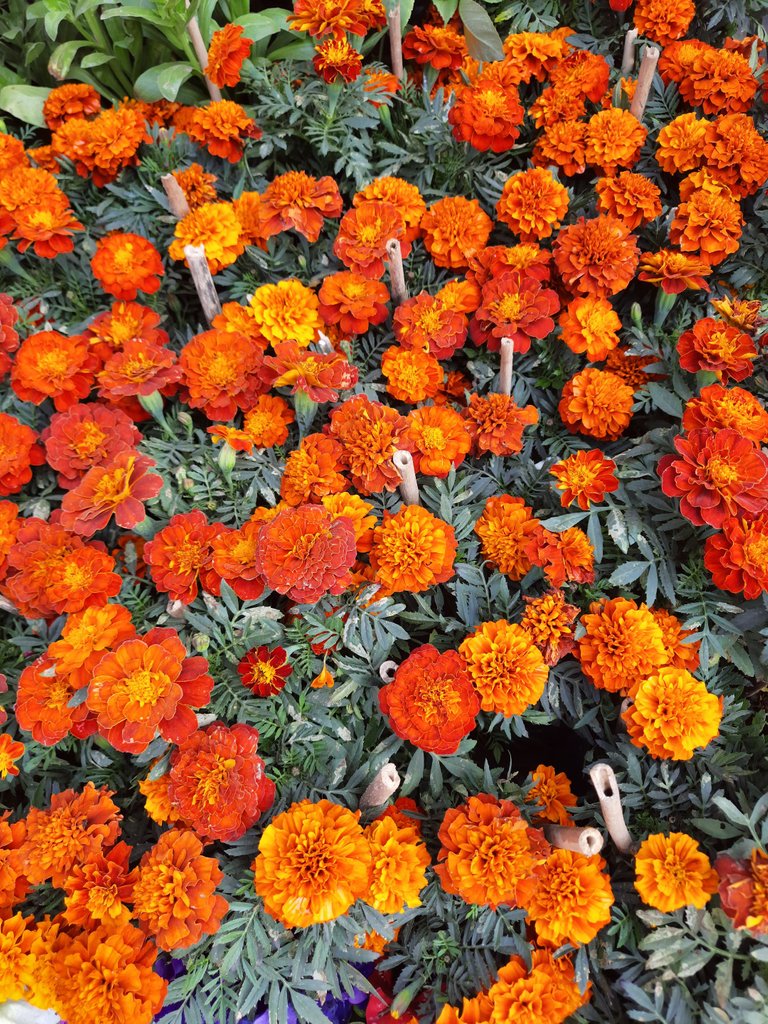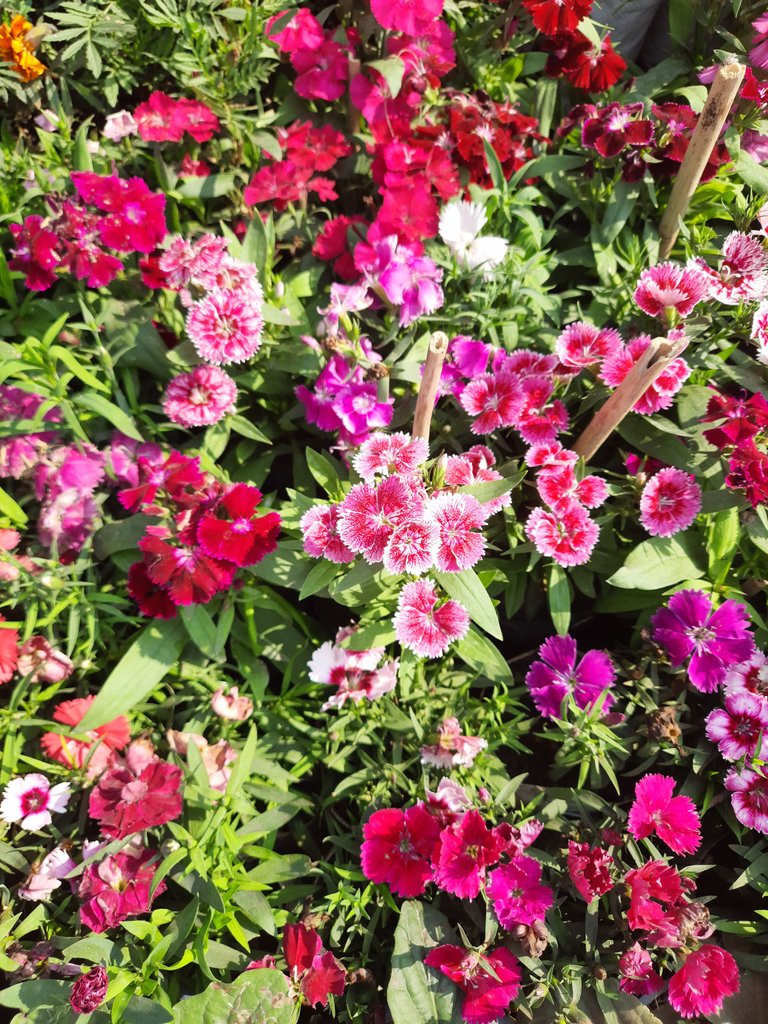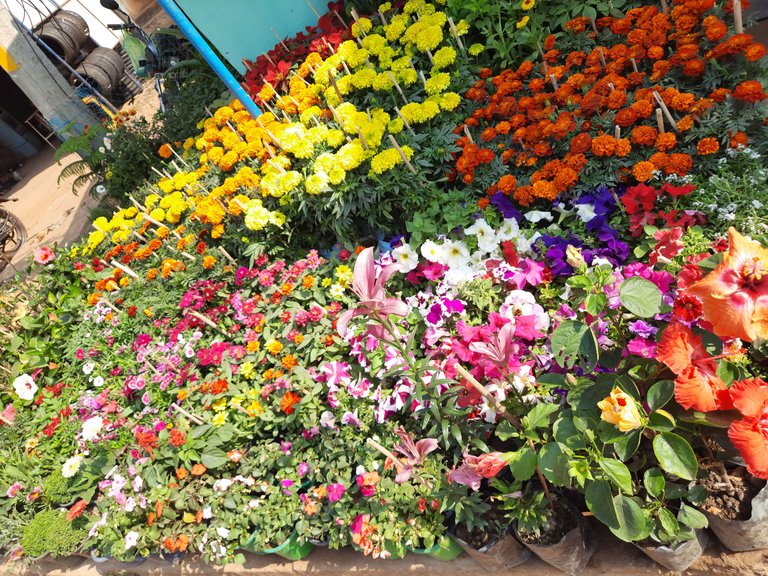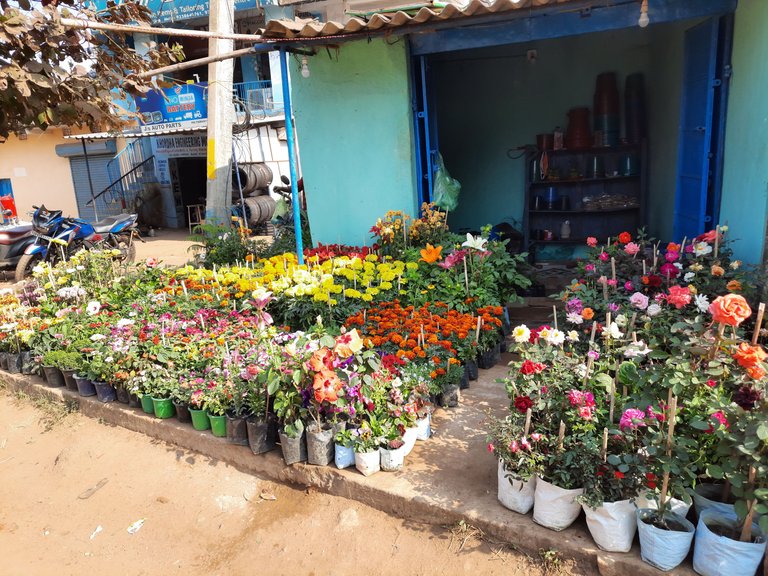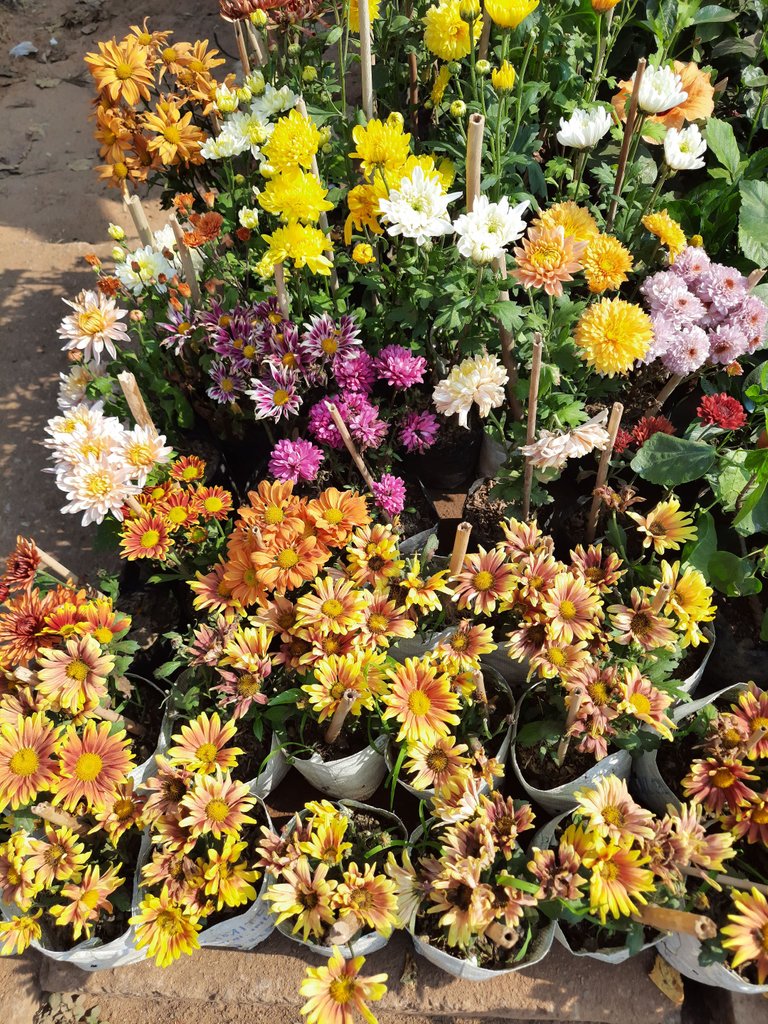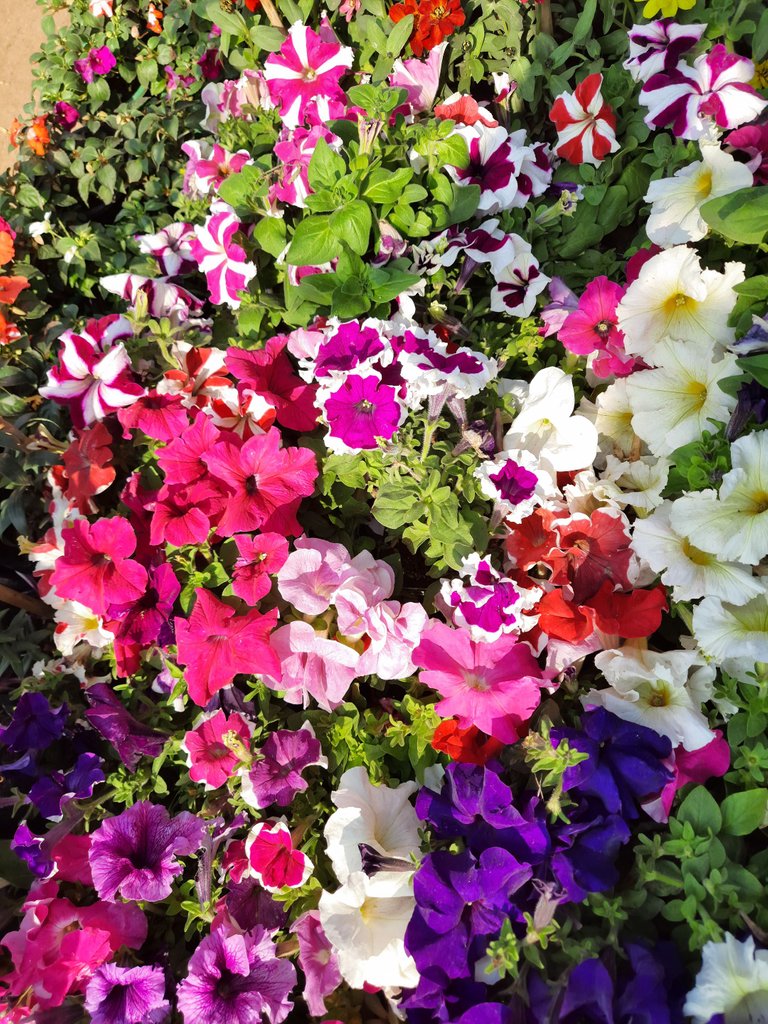 If you have read my last garden update, then you must be knowing that, I was planning to wrap my terrace garden in the apartment, because they have been pushing hard to clear the roof top. I have taken time till the end of this winter, and was thinking to take all of them to my native. But then looking at these flowers, now I think, may be I should keep a few pots here. Worst case, I will take them to my home balcony. It's a very small balcony though - unlike other places, most apartment buildings do not have more than one balcony and that too small ( max 8 x 2 ft). When I was in Bangalore, we had three big balconies - don't think, we will ever get that kind of home here.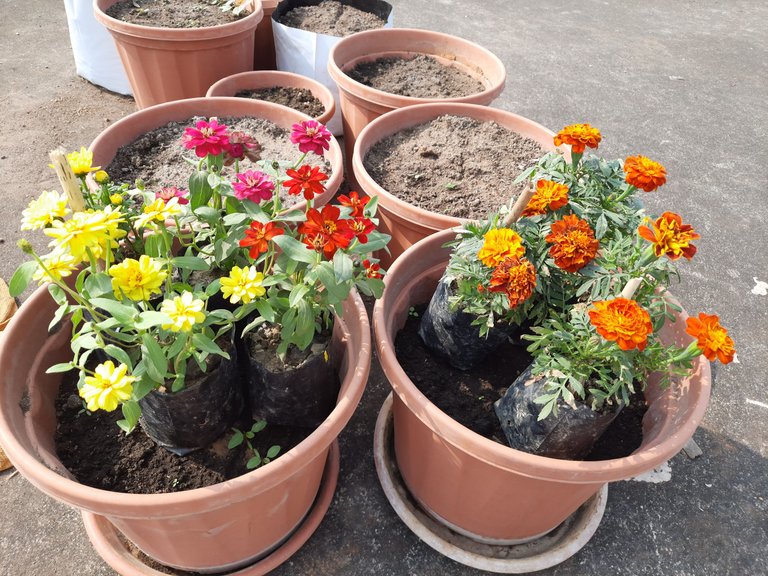 As soon as I got them home, my wife started reminding me - you will never change !! I convinced her, explaining we need some flowers till the winters are over, what if the winter extends :)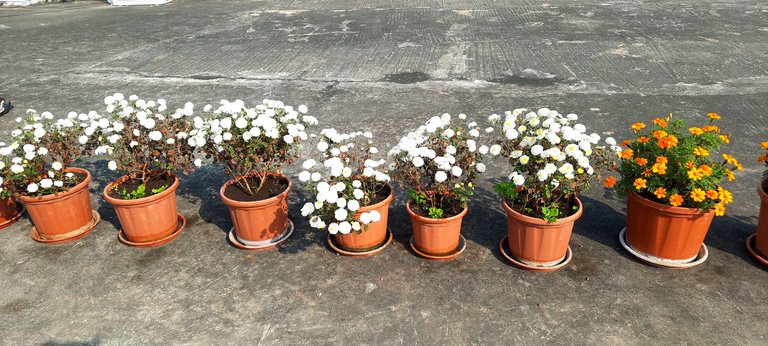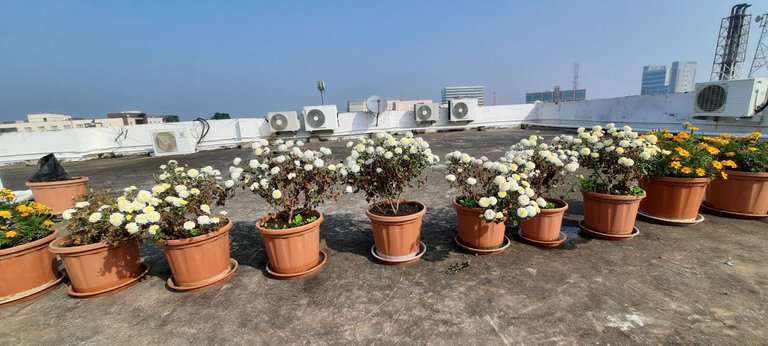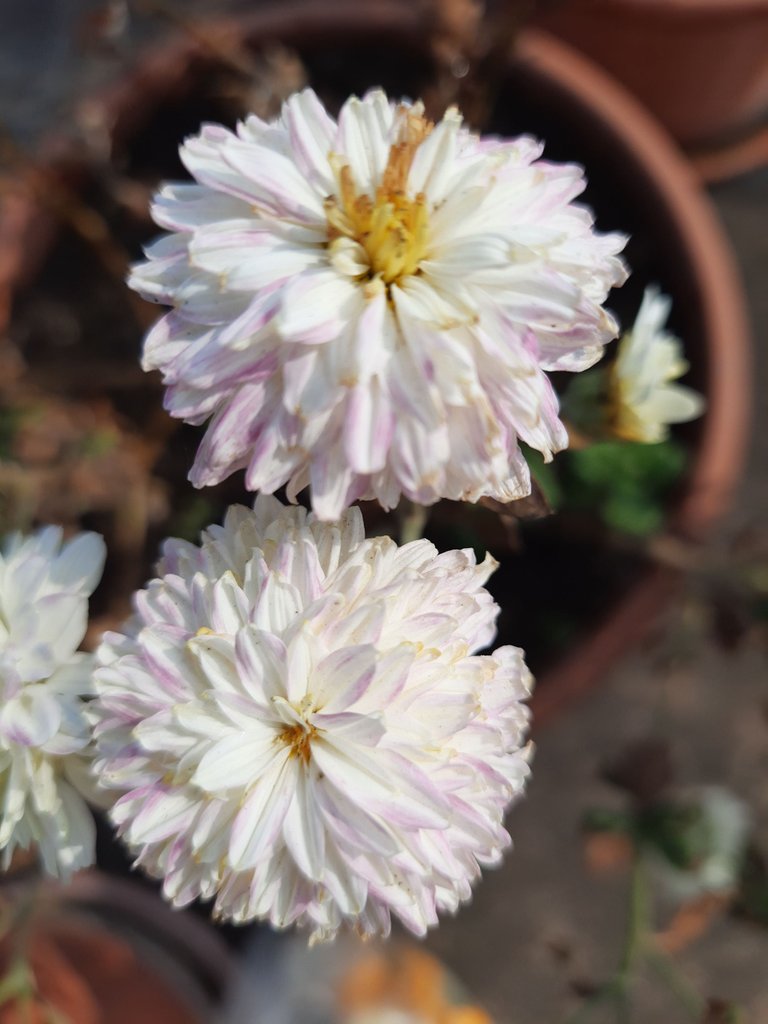 The one above is dying - that is when the Chrysanthemums starts fading from yellow and slowly change it color to violet - it indicates, the plants are aged. Look at the one below - fresh and so much of fragrance in them.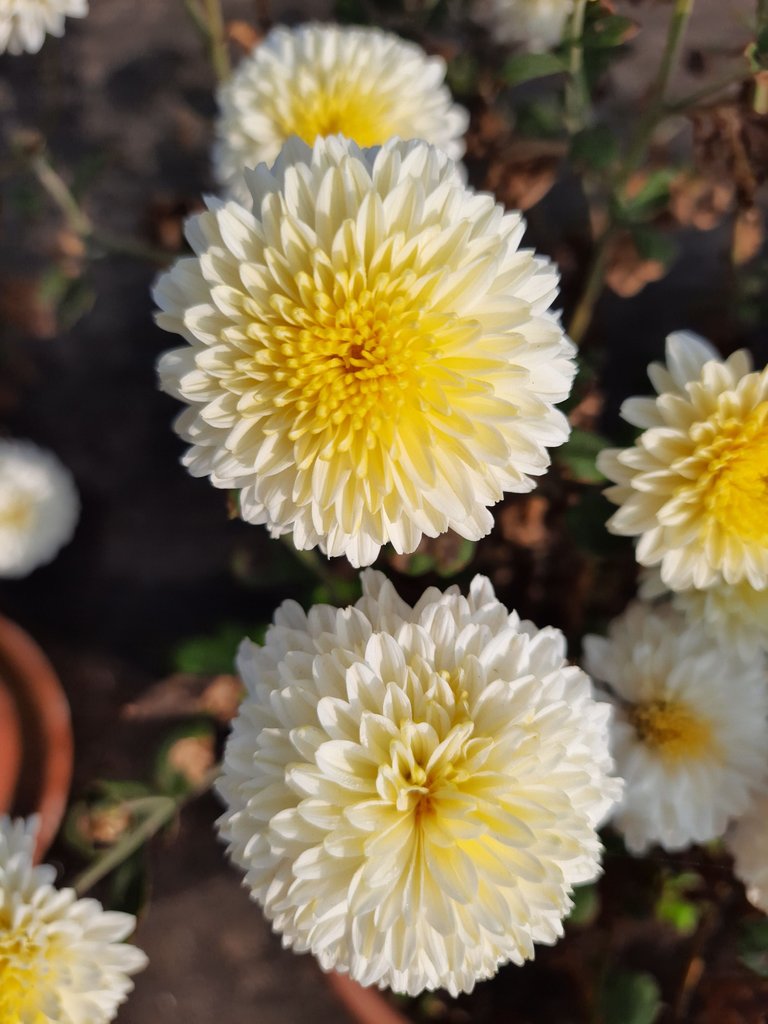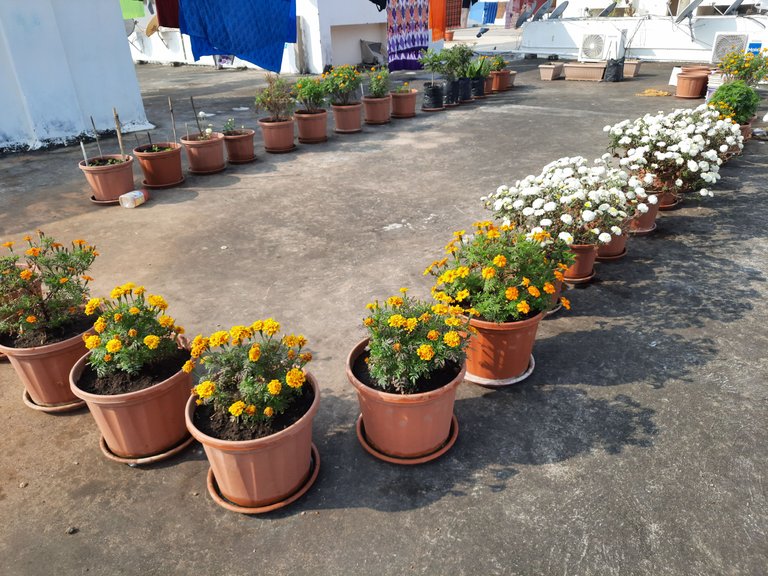 These are full with flowers, but they will not last for much time, so we need some new ones. It took 2-3 hours to settle these new ones at their new home - I had to rearrange some pots to accommodate these.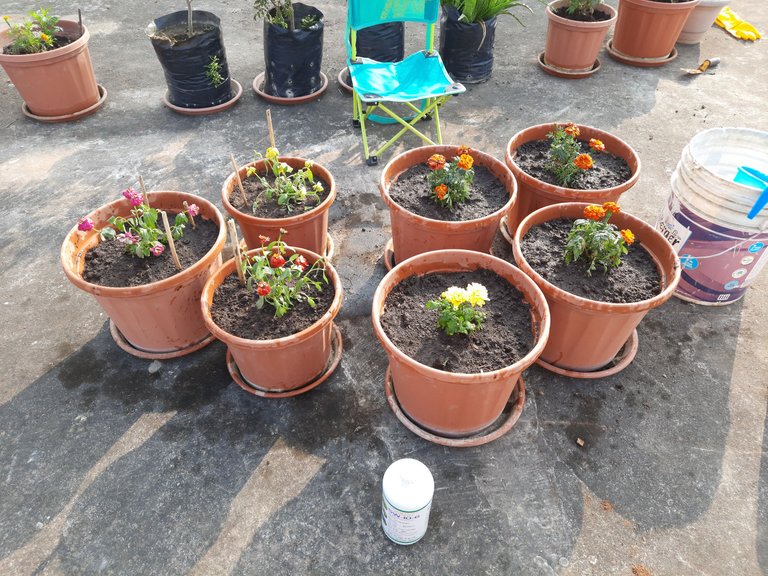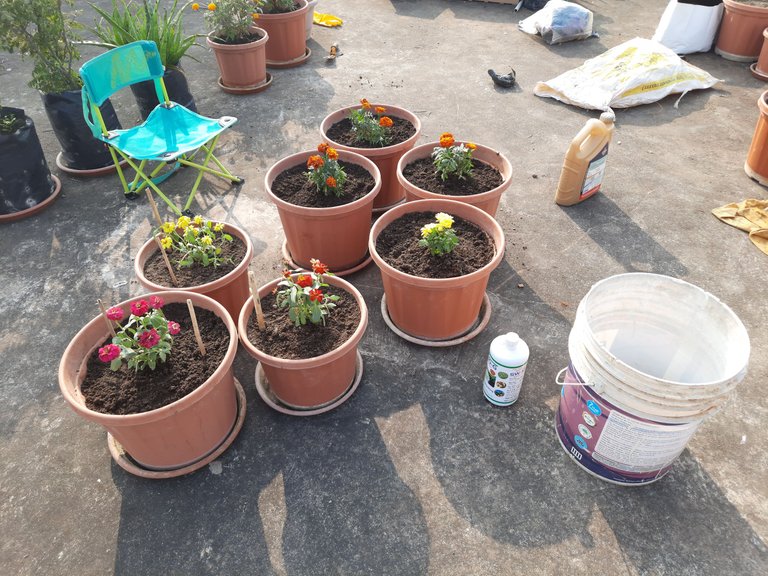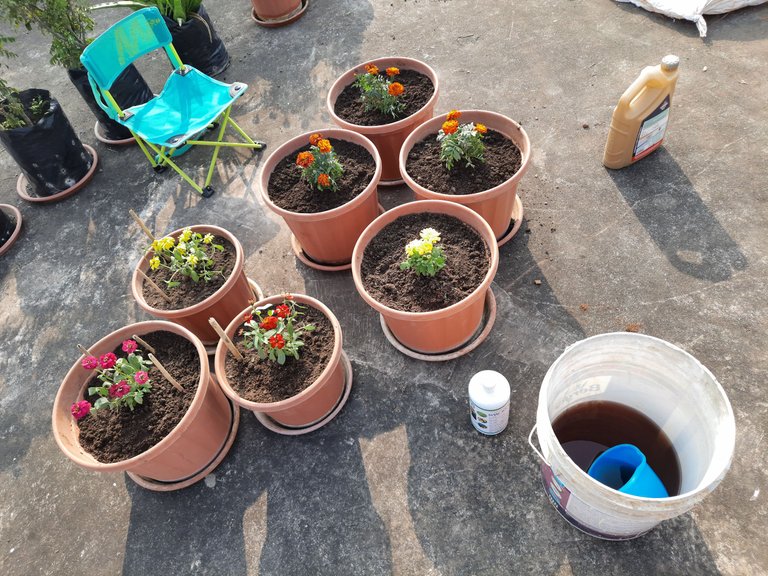 Applied some seaweeds - that works best for new plants - apply by sprinkling over the plant so that, the leaves get some of the tonic.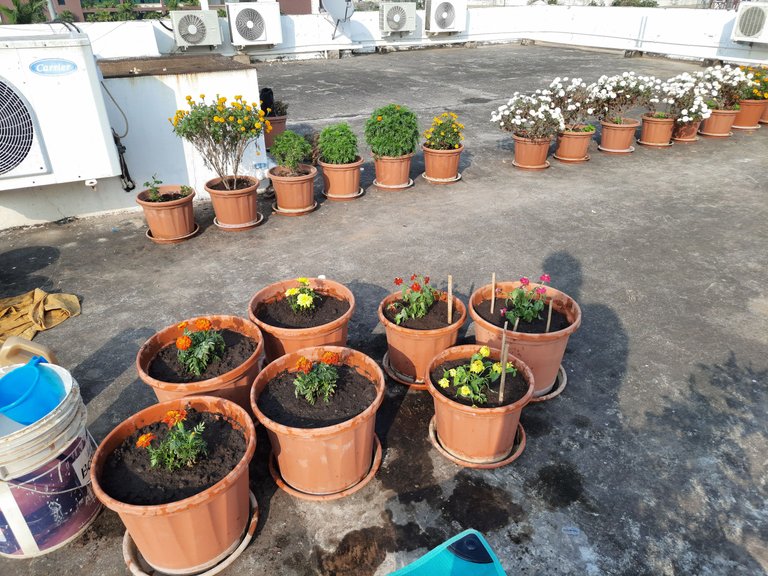 And for the first time, I got something when I came last time from my native - Jeevamrutha - the old traditional way of preparing the natural liquid fertilizer from cow dung, cow urine, jaggery and some flour and garden soil. If the cow is Indian/Desi breed, then its better. My elder brother is preparing them and using in his garden, that be built in a recent place where he moved. He told the results were amazing so I borrowed two small containers. More ever, Jeevamrutha can be applied to any plant in any stage - the preparation is a bit hectic, given that, he has to contact some local guys to supply these. That is why, in old times, every one used to have a desi breed cow. If you do not know, then these desi breeds give less milk, but the quality of that is superior - a liter of desi milk is equivalent to 2 liters of mixed breed milk.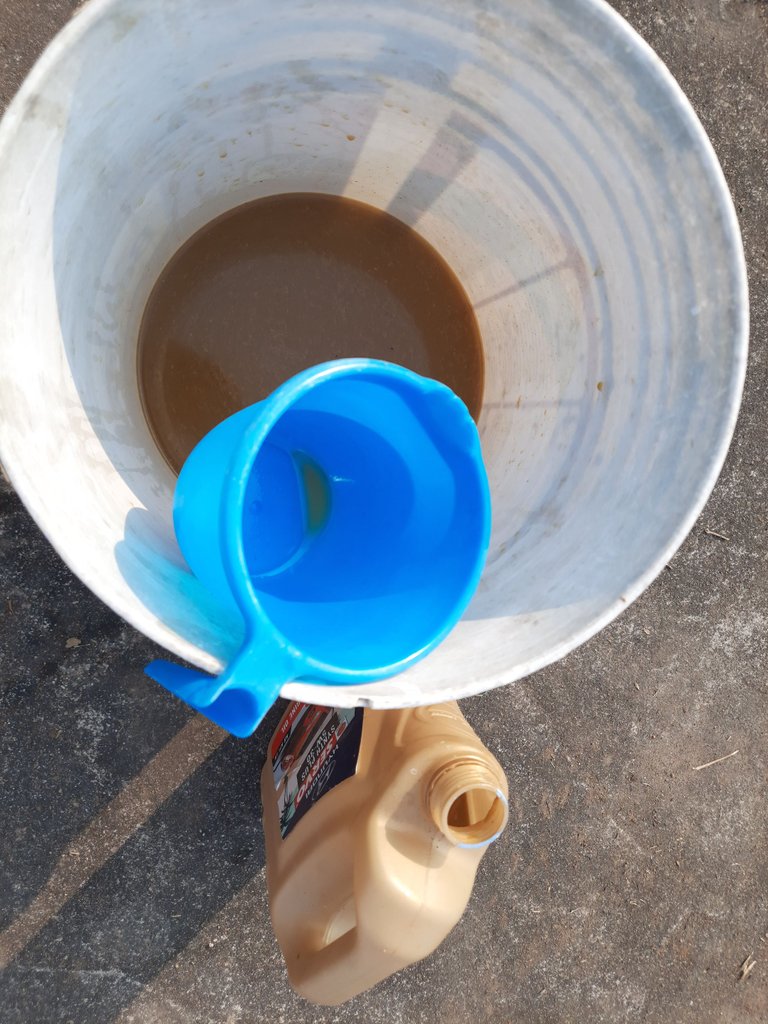 The smell is very pungent, but I think, it helps the soil. More ever, it will definitely take revenge on those insects, that ate my plants. I like it so much that, I had asked him to give me in a big container as he was preparing a fresh stock. For that reason, I came today to my native and will go back tomorrow. And of course there is another big reason as well - the apple berries - they have matured now - Mom gave the news. The day has been long, but I am desperate to eat some nice apple-berries tomorrow. May be I will post about them tomorrow. I called in our family barber to do a massage the old way using pure mustard oil - it finished after a hour and half. Feels like I should do it more often - quite relaxing. Wish you all a relaxing week end.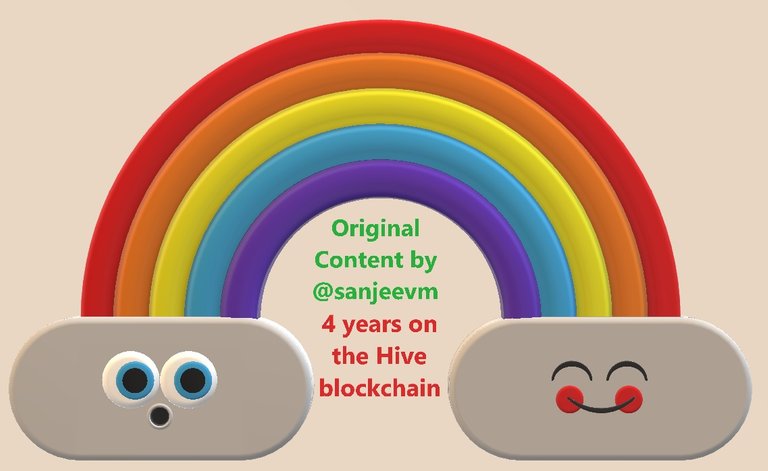 copyrights @sanjeevm - content created uniquely with passion for #HIVE platform — NOT posted anywhere else! #HIVE is my only social diary - my blog is my life.