Heeeyho Readers! More updates from our little ranch!
---
If I forget to post on Hive Garden @riverflows is gonna flip-flop my ass off.
Ooeeee! It's 8°C outside and howling winds are picking up. There's a cyclone approaching southern Brazil; we expect 100km/h winds. Everything is tied up and hopefully I won't have the brilliant idea of going out for a bicycle spin to the far reaches of the outer space.
We achieved nothing much at the ranch this weekend. On Saturday, Dad and I removed a tree that's fallen down and started opening another cattle path that's blocked with fallen eucalyptus. At night, we enjoyed a beer or two at the local festa to celebrate the city's anniversary — 34 years old, a juvenile like myself.
I also took the time to turn and add more matter into the compost. That's what I'd like to share today.
Check the previous compost update Off to the Ranch #20: Our composter went kaboosh!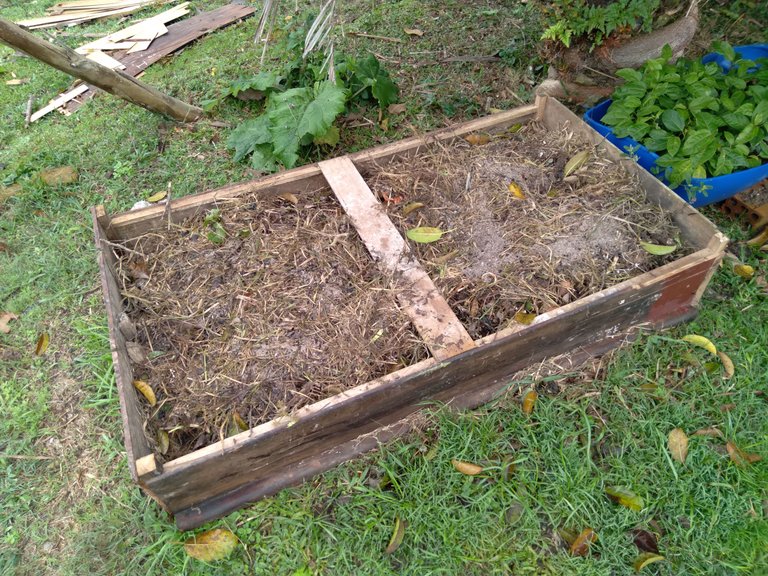 Compost after two weeks
---
The photo above shows how our compost looks like after ~15 days. It's composition is a mix of a base layer of banana leaves, cow manure, grass clippings, and dry leaves. I'd say the greens to browns ratio is 50/50.
I never found an accurate information on when to turn the compost, but one website mentions it's ideal to wait at least two weeks to let the core heat up — just about time. I grabbed good ole fork to do the job.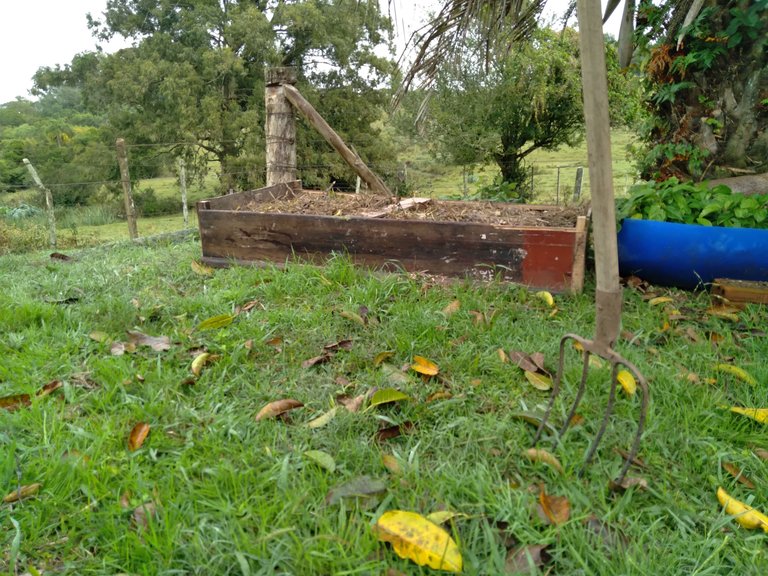 Getting ready to turn
---
Despite looking dry on the surface, I soon discovered the bottom of our compost was decomposing rather nicely. The cow manure and dry leaves are mostly gone, while the grass clippings are still there.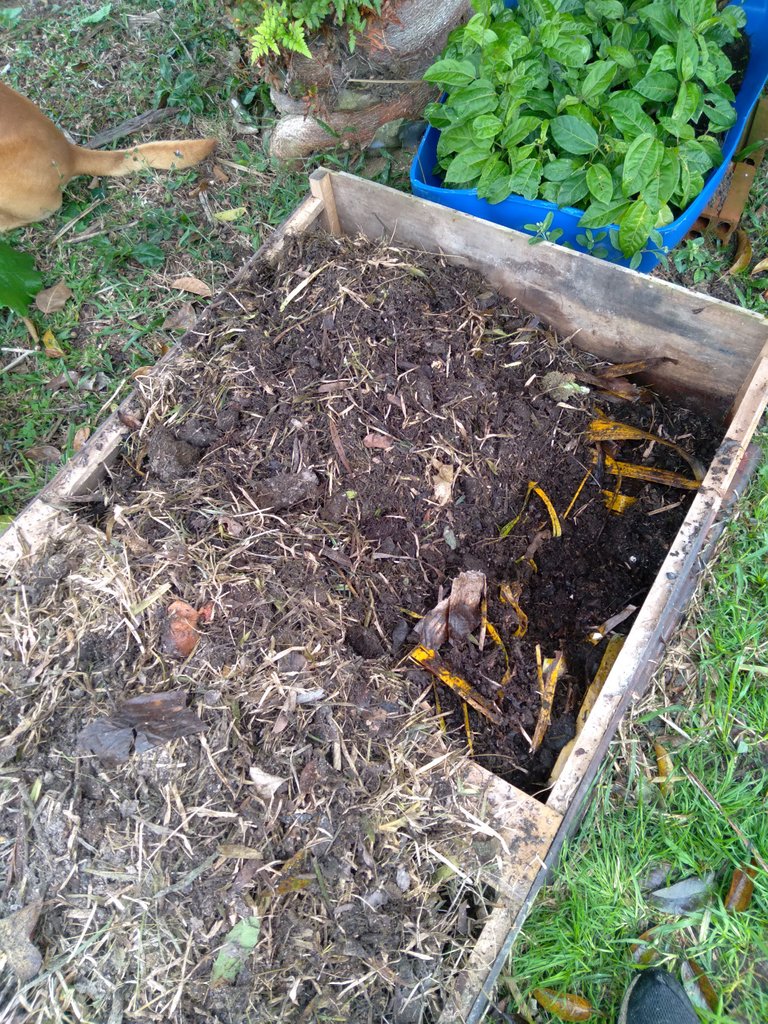 The bottom is decomposing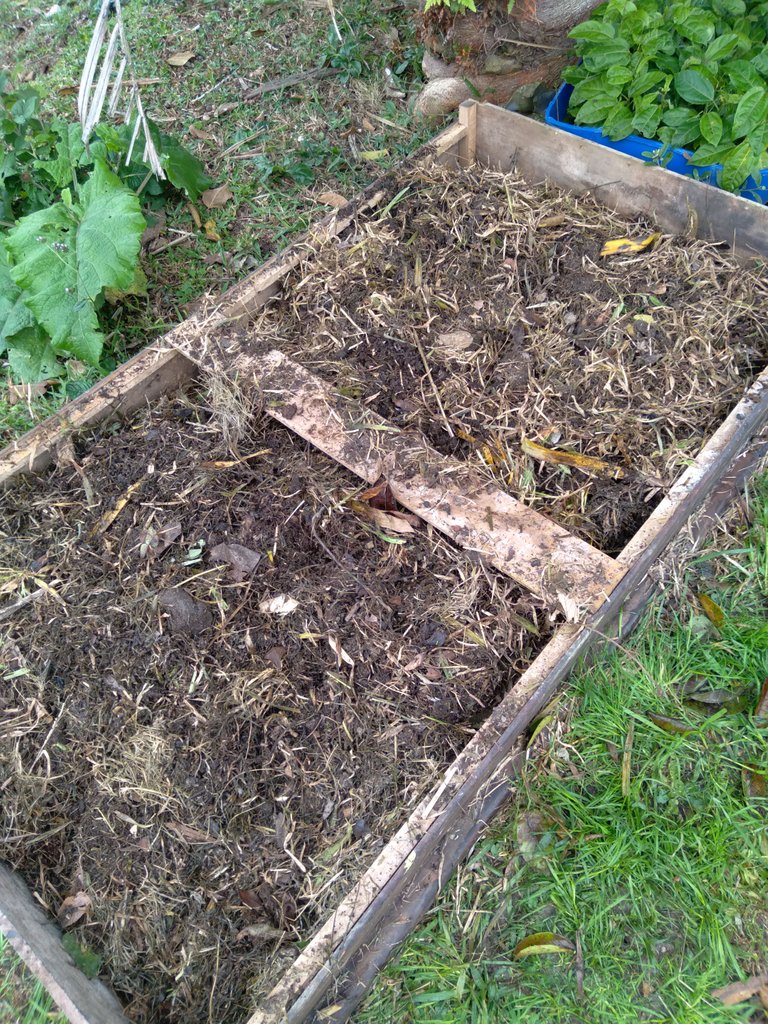 First turn
---
The compost has lost volume compared to last week, which is good (I guess). At least it's a chance to add more matter. After the first turn I decided to test for humidity. Here's what I found online about the subject:
A simplest hands-on test is to take a handful of compost from between 18-24 inches into the heap or bin, and squeeze it in a gloved hand. If the moisture content is between 40% - 60% it should react like a wet sponge staying compressed and releasing relatively little water. — Source: Compost Moisture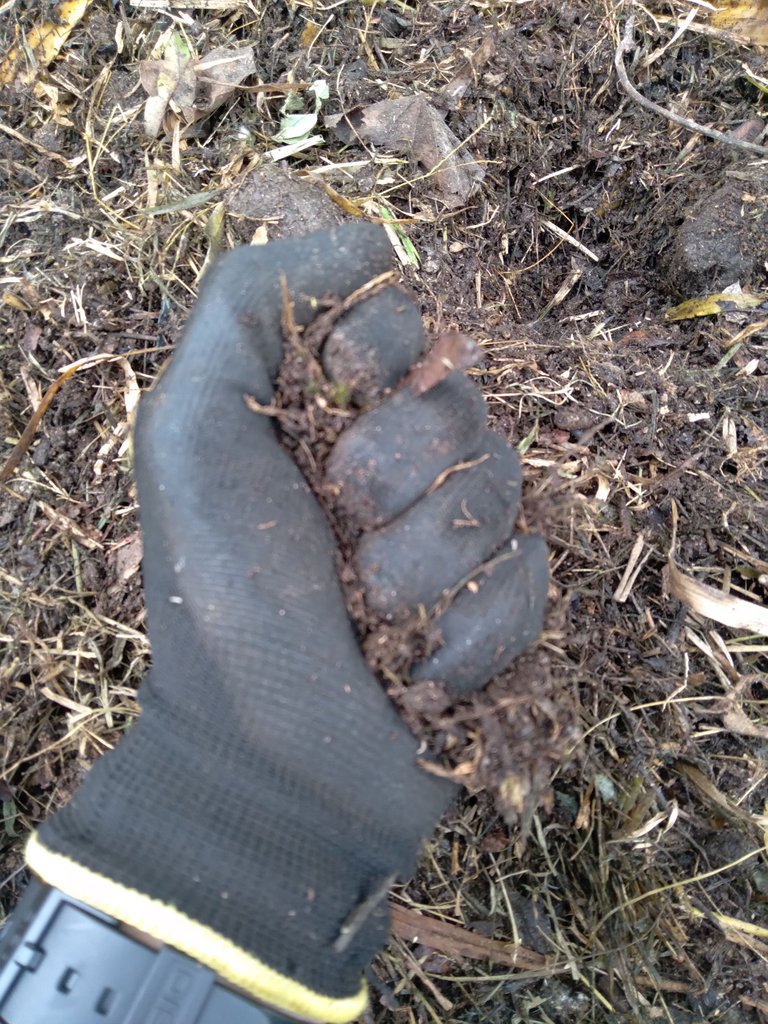 Squeeeeeze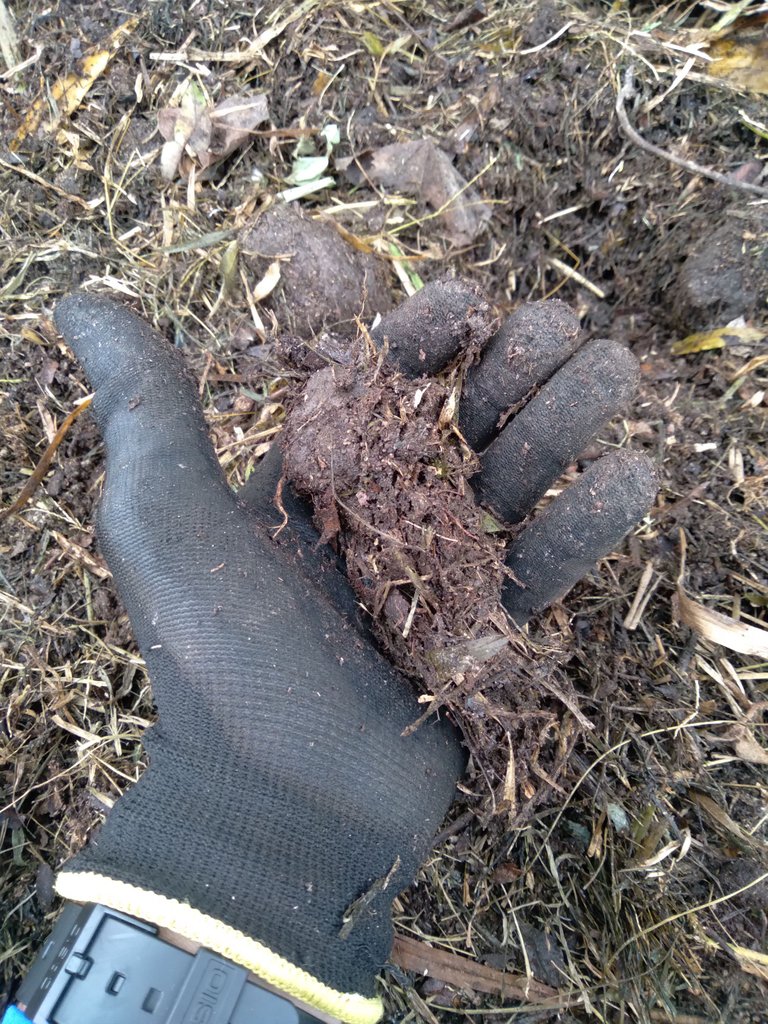 poop... looks good
---
Now it's time to add more matter. Here's where our mother bunker of a chicken coop shines. Having a concrete floor makes it so easy to collect chicken manure; just swipe the floor and done. Below photos show the chicken coop after cleaning.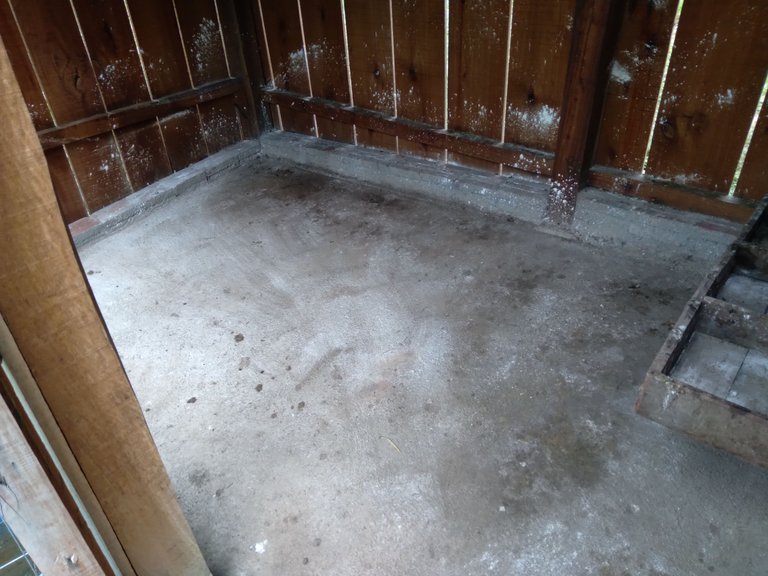 chicken coop after cleaning
---
Fifteen days of chicken pooping yielded a wheelbarrow load of poop that's going into the compost. We are now collecting chicken poop using straw as bedding. Saw dust is also great, but I found out it takes a lot of time to decompose saw dust.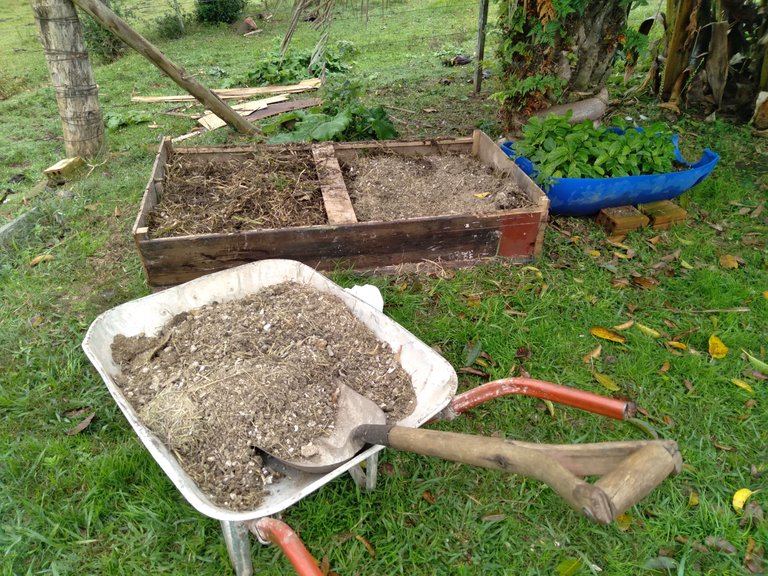 A poop load of wheelbarrow
---
I evenly distributed the poop over the compost and proceeded to turn once again. Here's what I found about chicken manure:
[...]chicken manure is: A good soil amendment, chicken manure adds organic matter and increases the water holding capacity and beneficial biota in soil. A good fertilizer; chicken manure provides Nitrogen, Phosphorus and Potassium to you plants (more than horse, cow or steer manure). — Source: Composting Chicken Manure - Tilth Alliance
I also added more vegetable scraps to increase the greens composition. Because I've read the greens help increasing the heat, I thought adding more would be beneficial during the upcoming winter.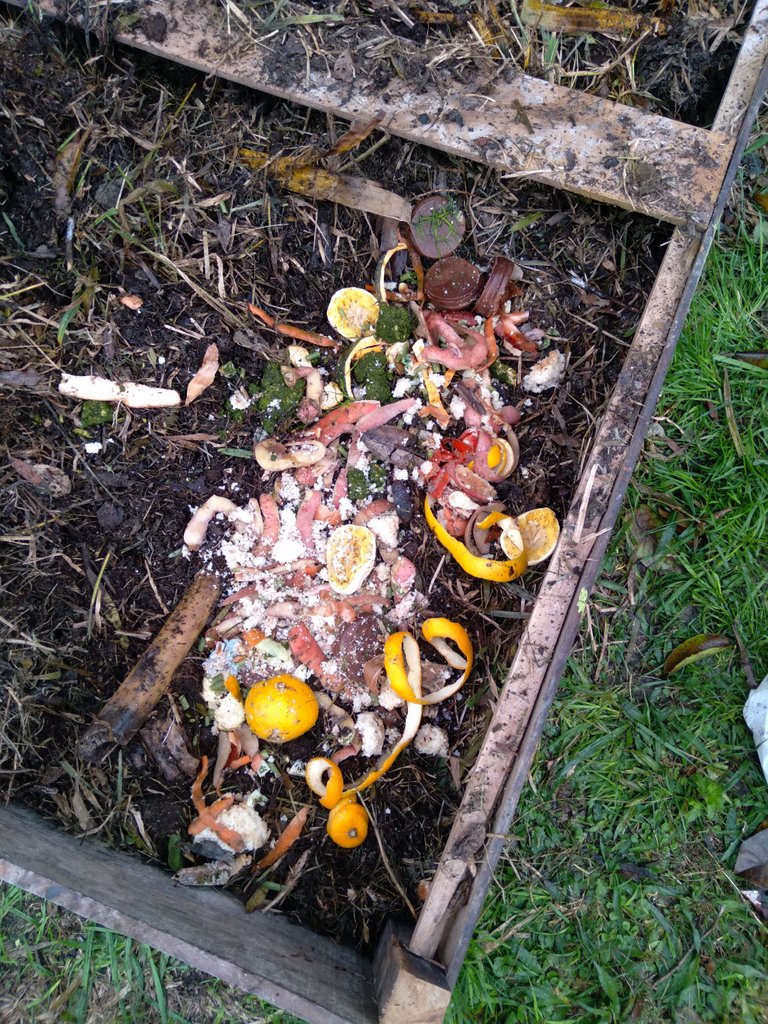 green green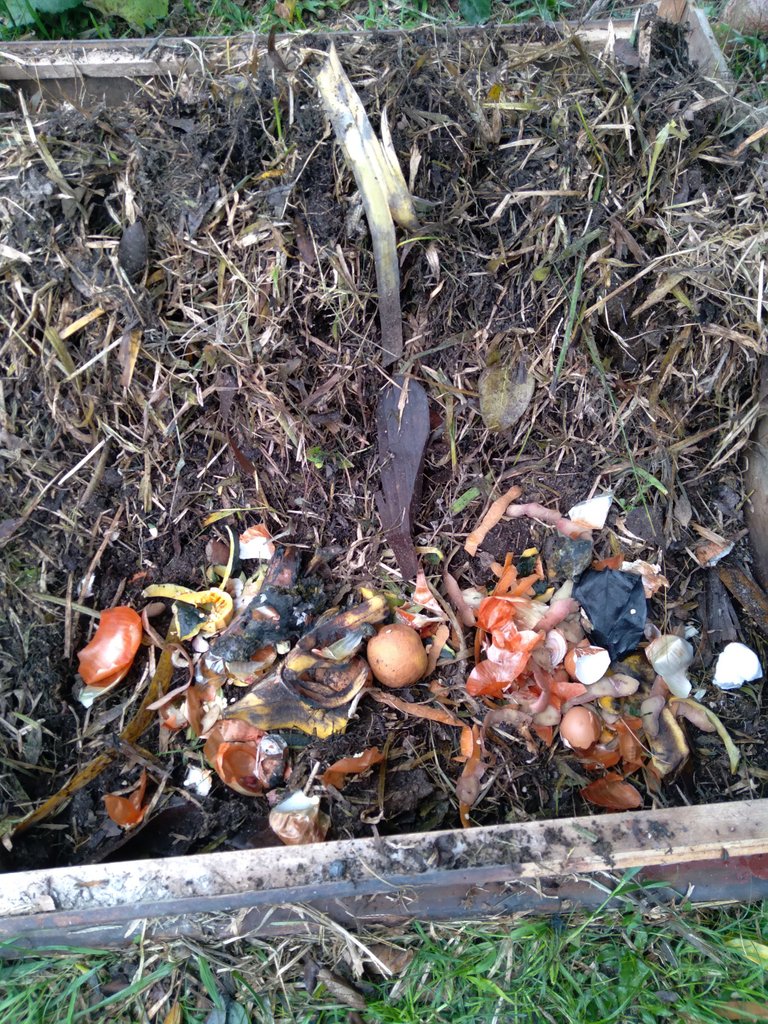 green green green
---
One last turn to cover the food waste and done. I found out food waste decomposes incredibly fast, so possibly all that will be gone next week. Lastly, I added some water to make sure it's all wet and sexy.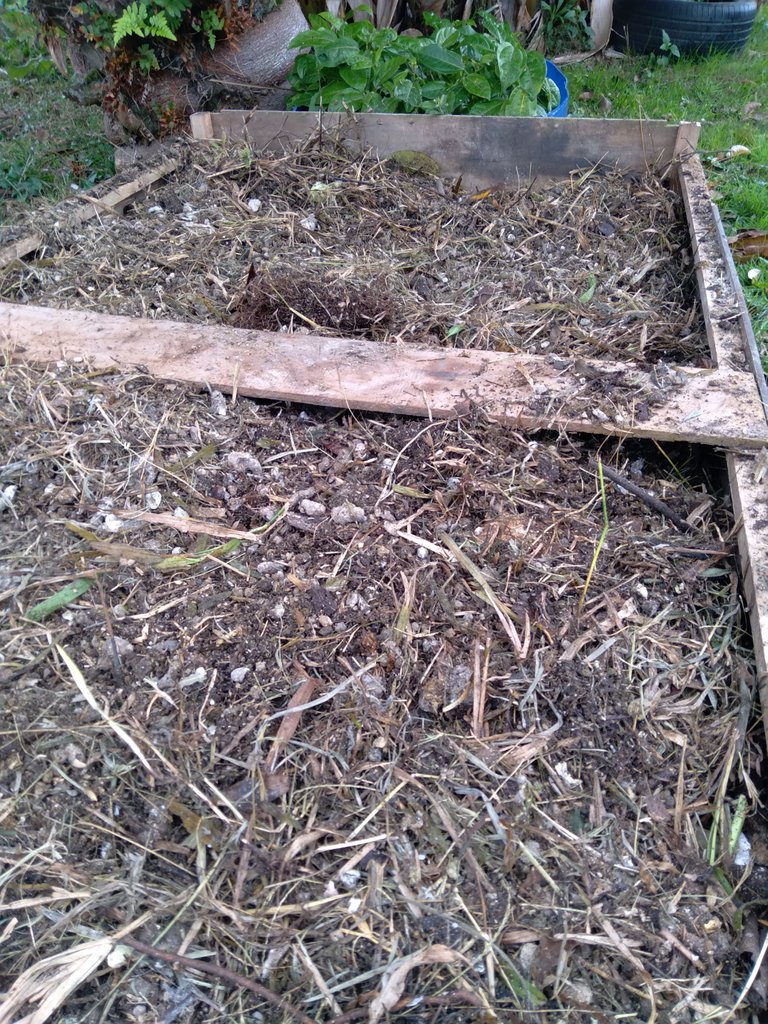 final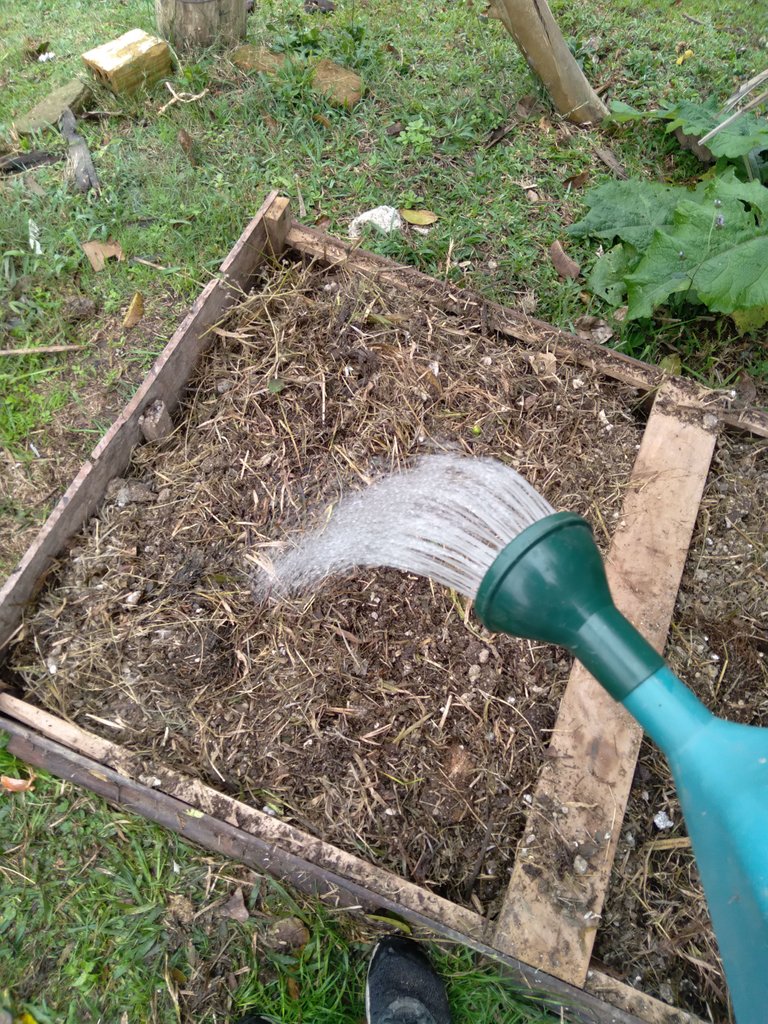 shhhhhh
---
Ah! I know nothing about compost temperature, but something tells me that 8-10°C is quite low to keep the organisms hot and cozy. I love them so much. On a last move, I added a tarp over the compost. I plan to transfer everything into a tumbler, but I haven't got the money to buy the materials to build one. I hope it works.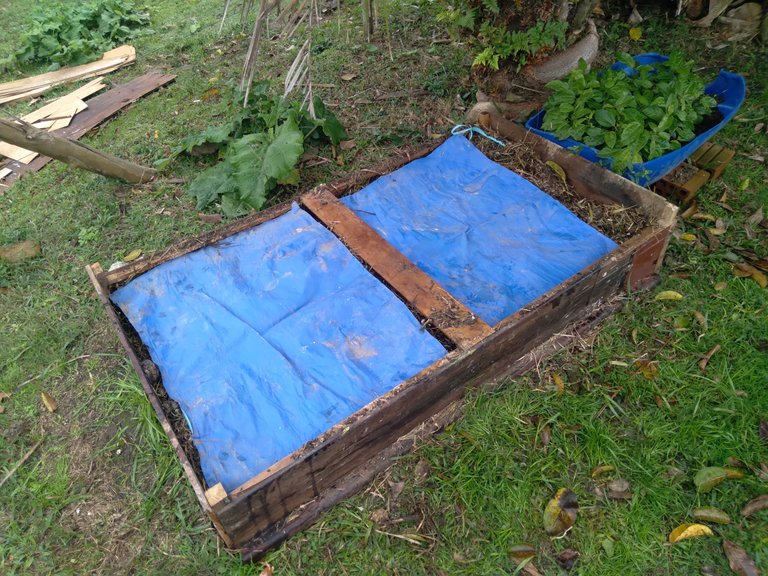 Cozy
---
Let's see how this thing evolves over the week.
Until then, see you around.
Peace.
---
Did you know that I have a book out? Check this!
Access Link: https://www.amazon.com/dp/6500272773?

---
If you enjoyed this post consider leaving your upvote for a hot coffee.
~Love ya all,

---
Disclaimer: The author of this post is a convict broke backpacker, who has travelled more than 10.000 km hitchhiking and more than 5.000 km cycling. Following him may cause severe problems of wanderlust and inquietud. You've been warned.
---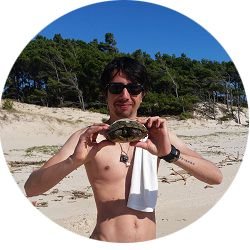 I'm Arthur. I blog about Adventure Stories, Brazil, Travel, Camping, & Life Experiences.
Follow me to stay tuned for more craziness and tips.