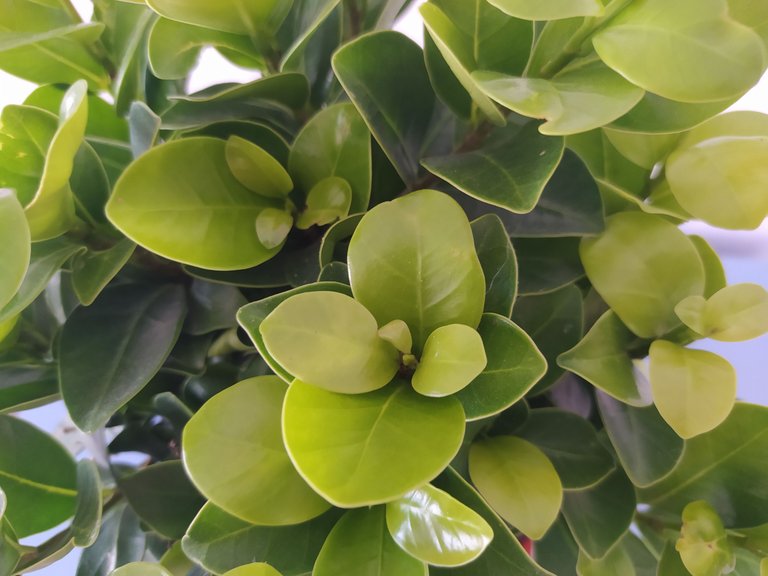 A new baby arrived today at my home. To be honest, it is an unexpected baby... But very well received on my part, as it will make the family bigger. My plant family.
So, one of the few parents that came today to the meeting I had to hold in the school to give the grades and finish the enrollment of the students for the next school year brought me this plant as a gift. She said it was ficus "something" as she didn't remember the name of the plant.
I did a short research and I found the possible name of the plant.
Ficus microcarpa.
Also, other names came out, like Chinese banyan, or Ficus ginseng.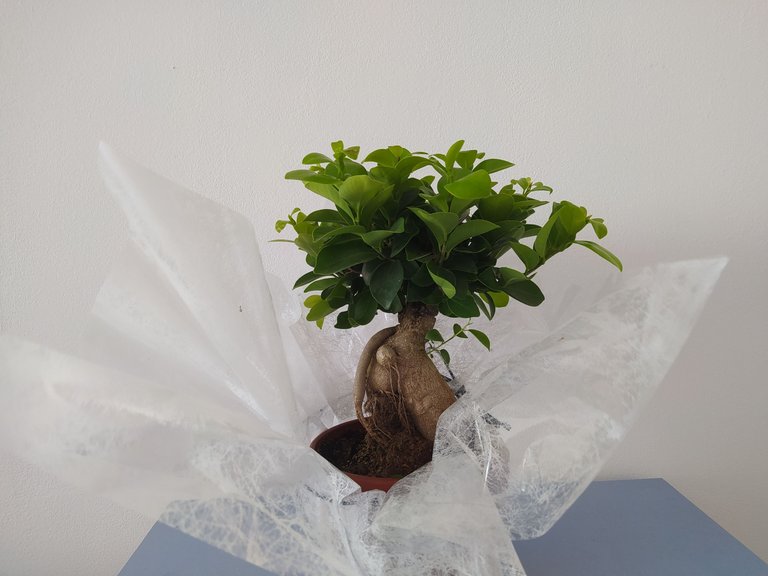 It was given to me wrapped in this cellophane. Not the nicest decoration a plant can have, but the content is more important. What I immediately liked when I opened the cellophane was the root of it. The green leaves are nice too, but the interesting feature of this ficus is its visible and intricate roots.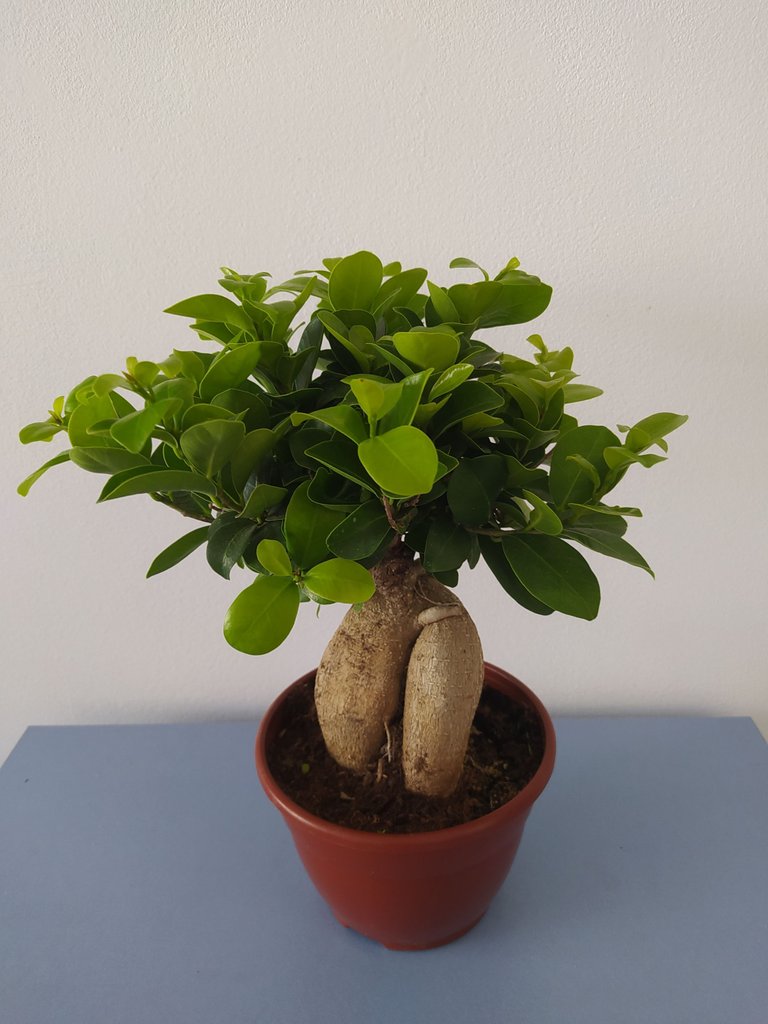 When I observe this photo above, I see two individuals hugging. A loving hug, maybe friendly support or someone telling a secret to the ears of the other. But let aside the imagination. The reality is more... cruel.
Those are aerial roots, that are part of the mechanism some species use as an aggressive way of growing. If another plant is living nearby to this ficus (or other species that use the same tactic) it would not finish very well. The protagonist of today's post would spread the roots around the trunk of the nearby plant (the host) until it reaches the ground. The hug becomes stronger, the roots become fat and thick and suffocate the unfortunate host. It served just as germinative support.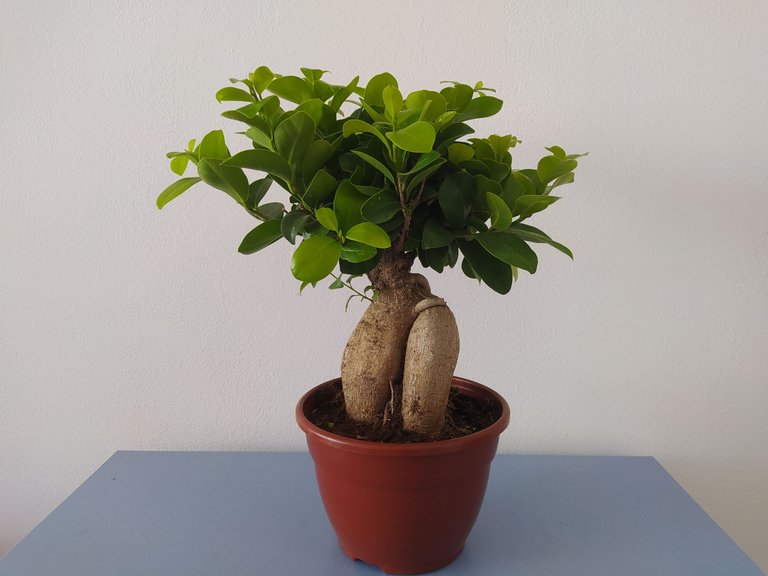 The crown of the tree is cool as well, full of green and bright green, oval leaves. It has some flowers also, that look like small figs. However, they are not fruits, just flowers. There are several of these trees in our little town, and in late spring, the ground around these trees is full of fallen red flowers (that I thought were fruits of it).
Though my little baby ficus is not taller than 20 cm, it could grow big. BIG. The tree can exceed 25 m in height!!
And it could live a lot longer than me. Up to 100 years, if I give it correct care and a lot of love. What do you think, will it live that long?
I guess I will have to do an update on this plant in one century :D