Hello my friends!
Yesterday I showed you a little bit of the garden and the tomatoes, which has made me feel excited and even better, enthusiastic.
In this case, I just want to show you other items that we have in the garden, which as part of the work, have made us happy, because despite the adversities, we can get the result of our work.
As few know, one of the items that I love immensely, is paprika. I have already talked about it, emphasizing that it is one of the richest in food, and that it helps prevent diseases, besides being a good companion in almost all stews.
The paprika! Yes, in this picture, you can see how the size goes, but that's not the best part, but as soon as it grows, it is possible that it will grow twice the size, which is super exciting.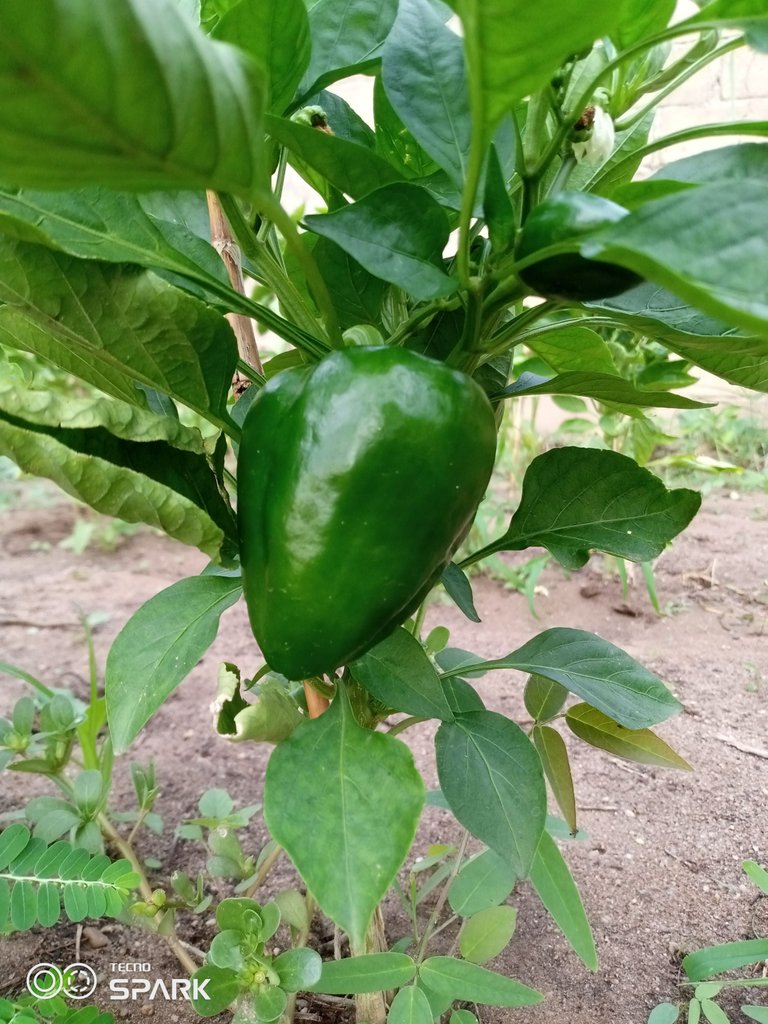 This picture shows what fascinated, the plant has a little more than 4 paprika.
4 Paprika! Wow that is exciting, all this, is likely because of the potassium nitrogen and phosphorus based fertilizer, or triple 15, which is a commercial fertilizer they sell in the area.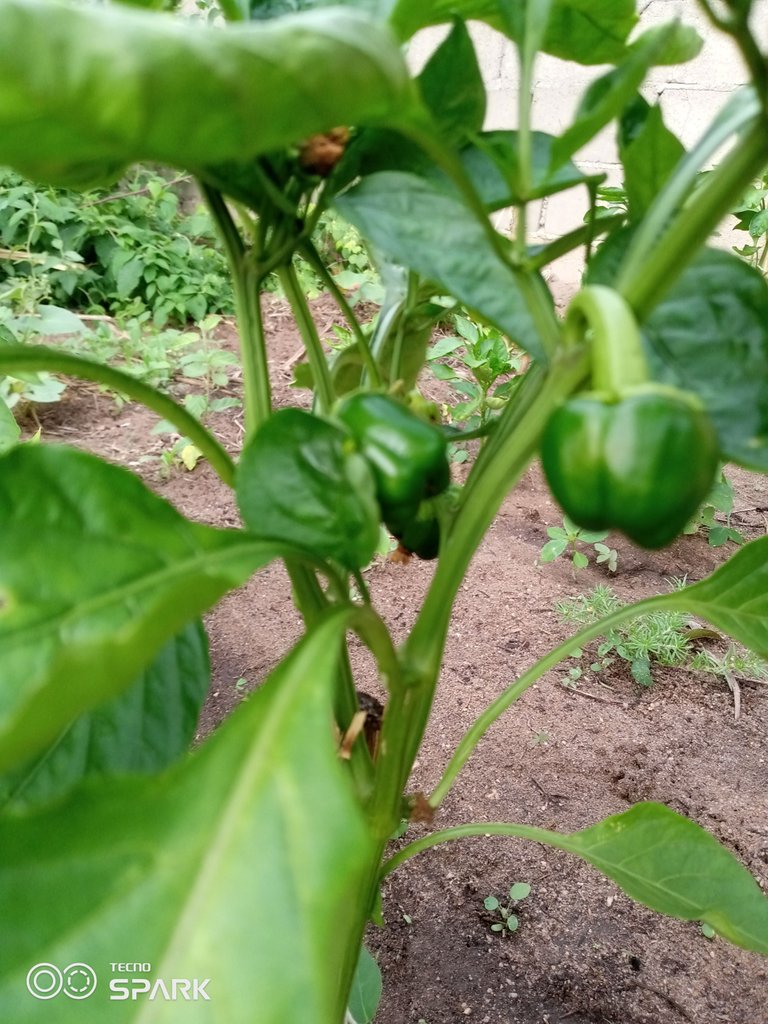 In addition to the paprika, we have been pleased to see that the chili bell pepper plants are also bearing fruit.
Together with my dad, we thought we could not grow sweet peppers, but all hot peppers.
However, I cooked some, and they are sweet.
I say this with regret, as we had thought they were all hot, and we had some customers waiting for them, but no matter, we will also enjoy those delicious peppers.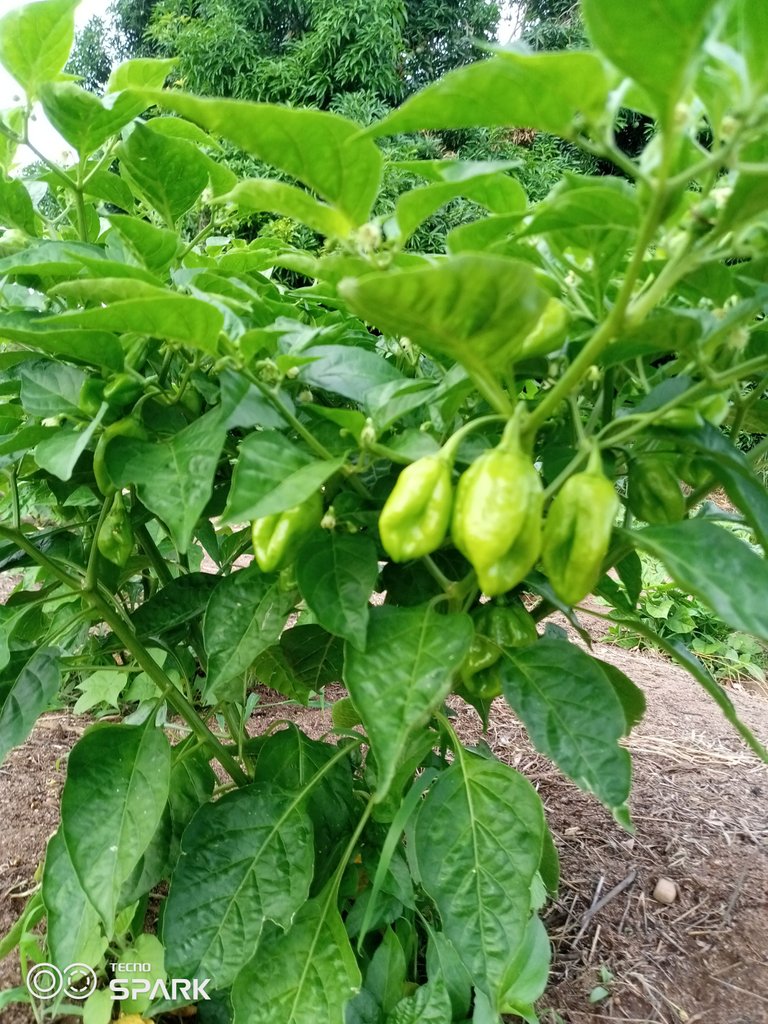 But that's not all, we also have fruits such as the patilla, which is a plant similar to the melon, but it is a little bigger.
This variety is yellow inside, and is less sweet, but it is rich, and although at first we did not want it in the garden because they spread too much, in the end we have left it, and here is the result.
It's almost ready to harvest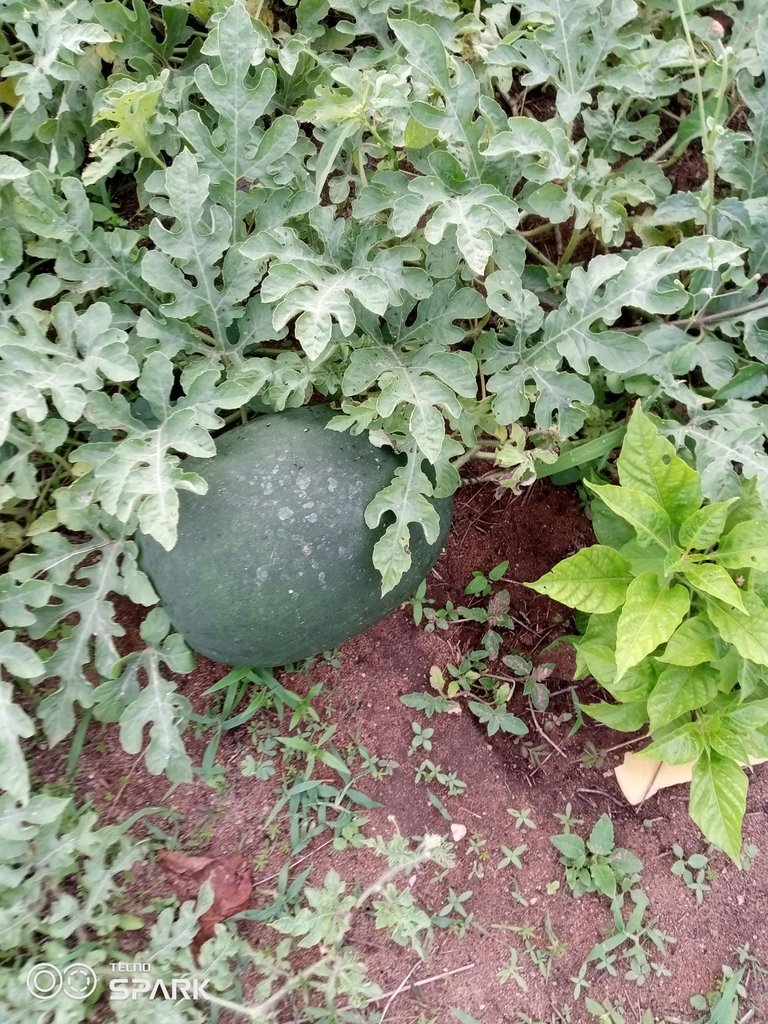 What about banana plants? It is true that they are lacking just a little more water, but we are only a few weeks away from winter, so we have hope.
With these, we already have a little more than 30 plants, which keeps us in expectation and joy.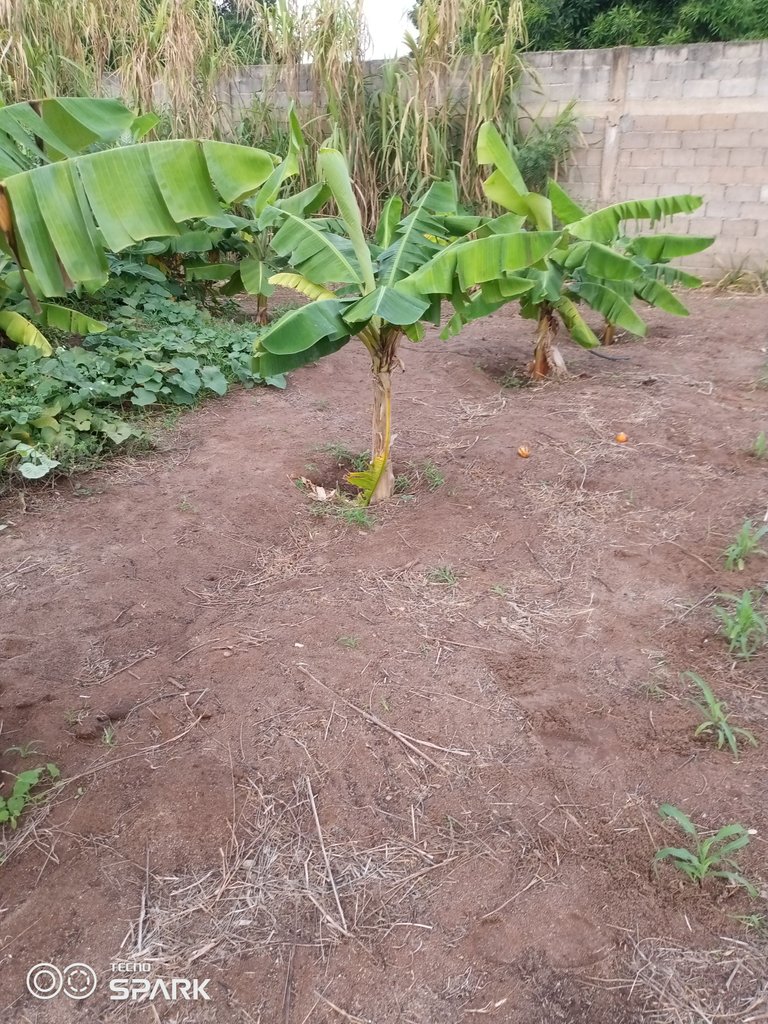 This is what these beautiful chili peppers look like.
Like the other items, all have been quite difficult to take care of, but we are very satisfied and very much so, since we can share and thus ease the burdens of some.
Well, I hope you are very well, greetings friends.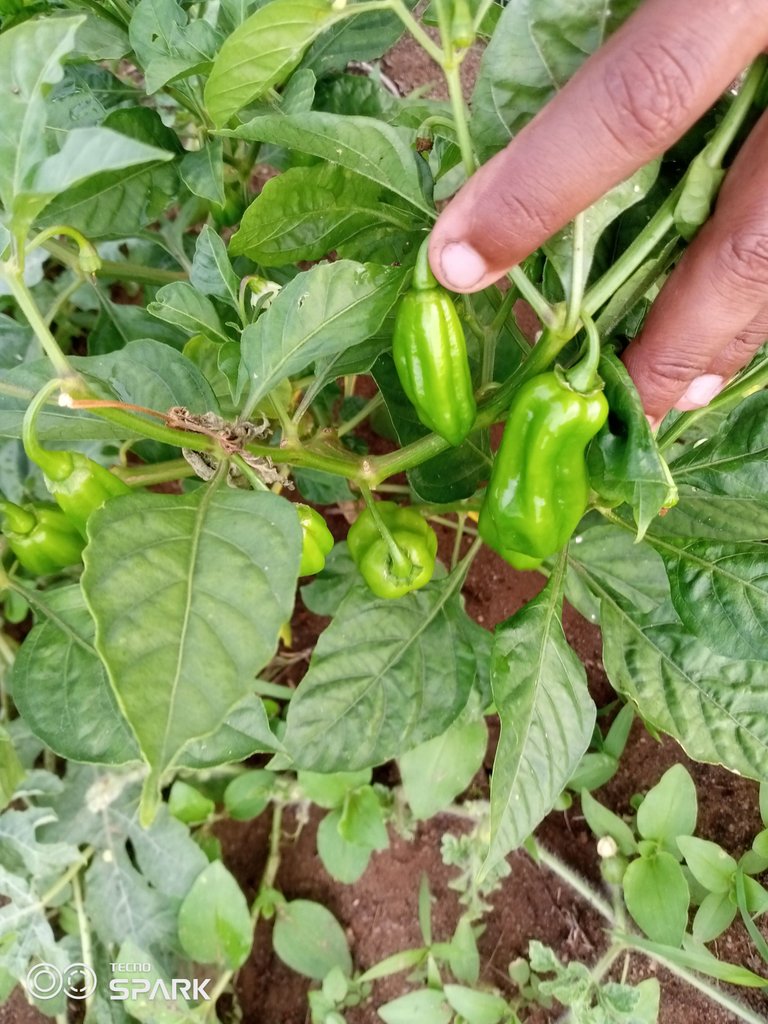 Ismael D. Rodríguez
Fotografías propias. Tomadas con un Tecno Spark 6Go Editadas con Inshot
Discord ismaelrd04#9345