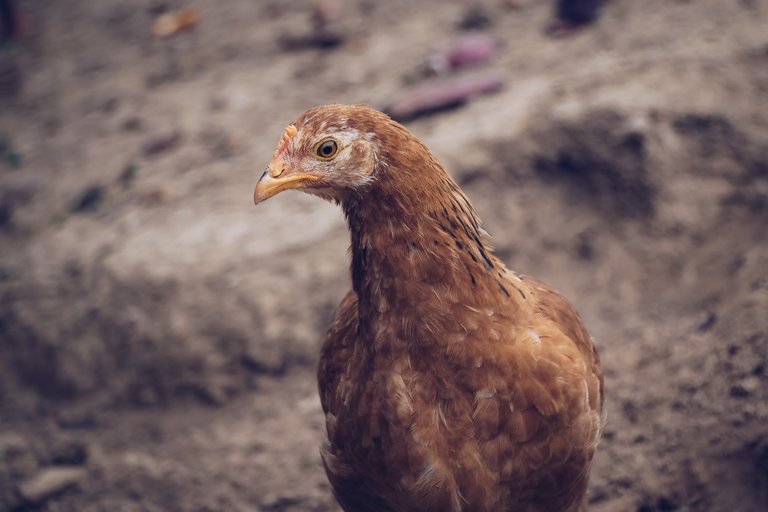 In July, in my garden journal post, I announced that we are expecting new chicks to hatch at our chicken coop. It turned out that things didn't happen as smoothly as I would like and after a lot of unfortunate moments and three hens that started hatching but changed their mind later, we ended up with three new chicks. It was much less than what we expected but it was better than nothing. Anyway it is a conscious decision not to buy poultry from the store and always try to be as close to natural breeding as possible. So we welcomed the new members of our chicken coop and wished for better luck next year!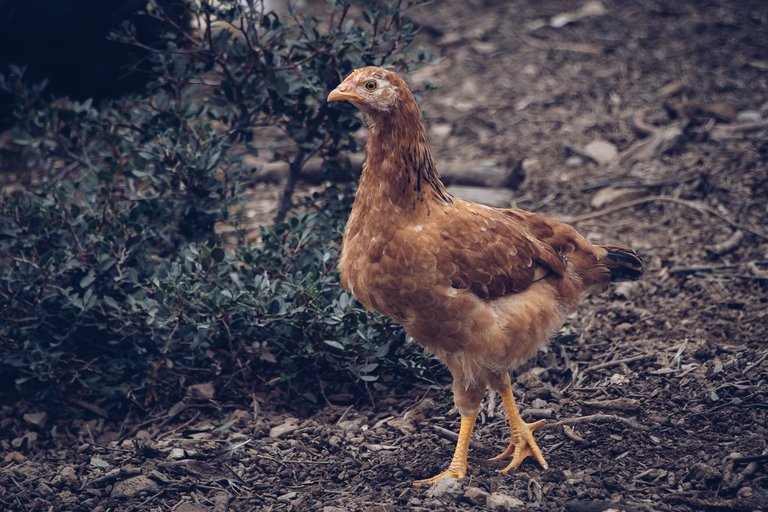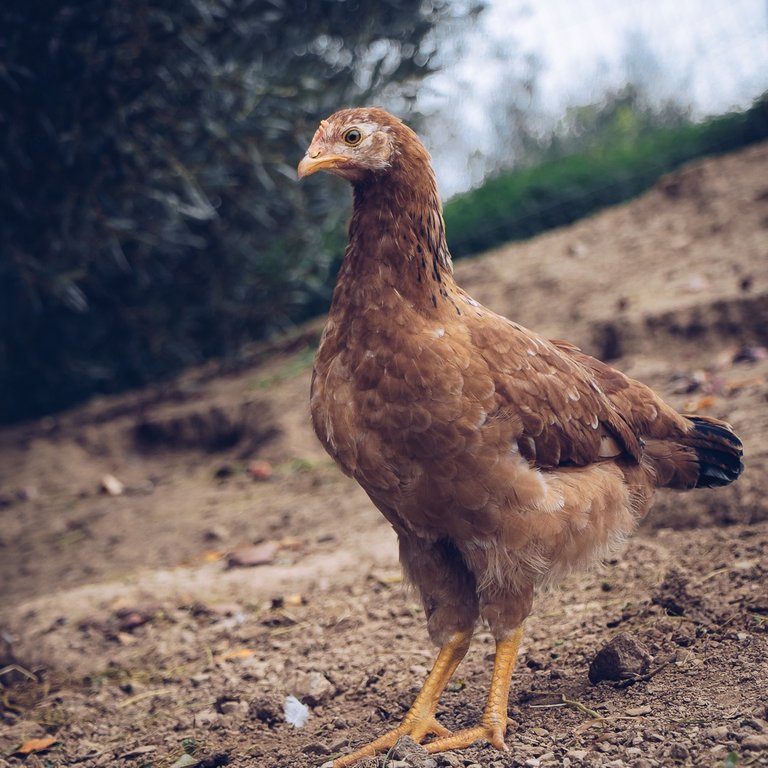 The first weeks of their lives, we keep the newborn chicks in a protected cage, under the care of the hen that hatched them. But after a while we let them roam freely at the designated fenced area. The fence though, is enough to keep dangerous field animals out but not the flying predators like hawks. And even though our hens don't have problems with hawks, they are a considerable hazard for small chicks. Long story short, we missed the two out of the three newborns and the one in the first pictures of this post, is the one and only that survived to reach puberty!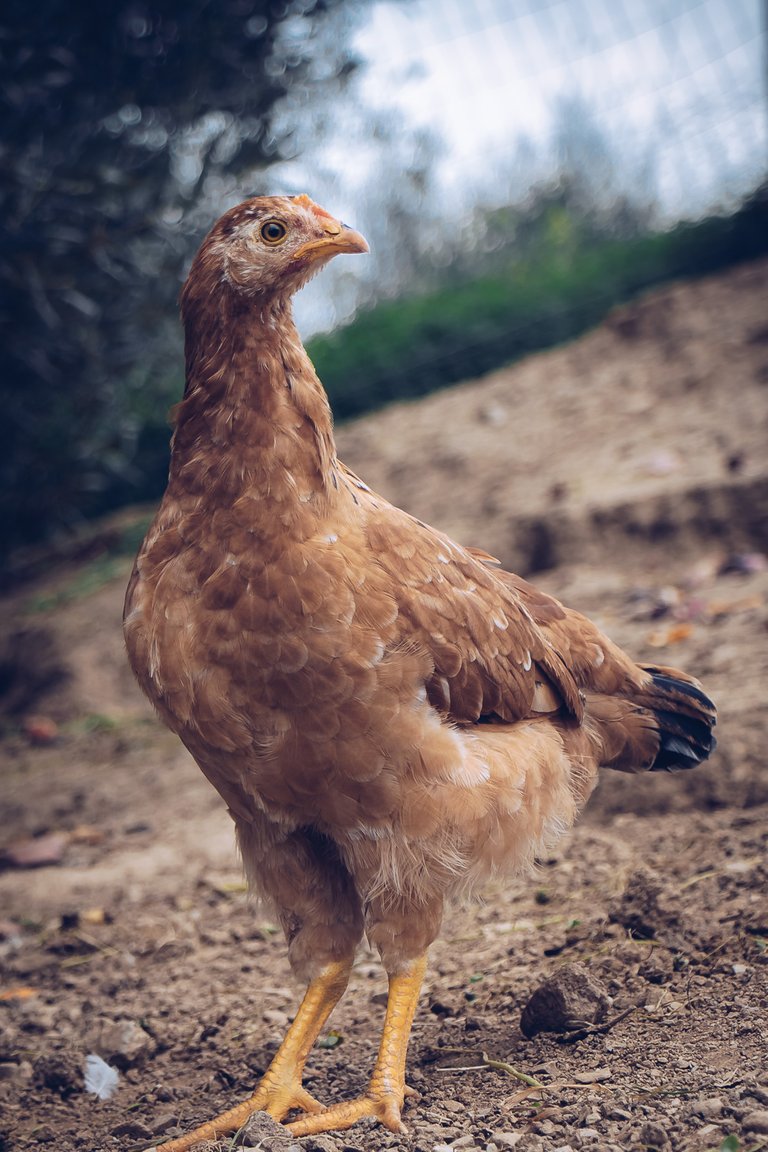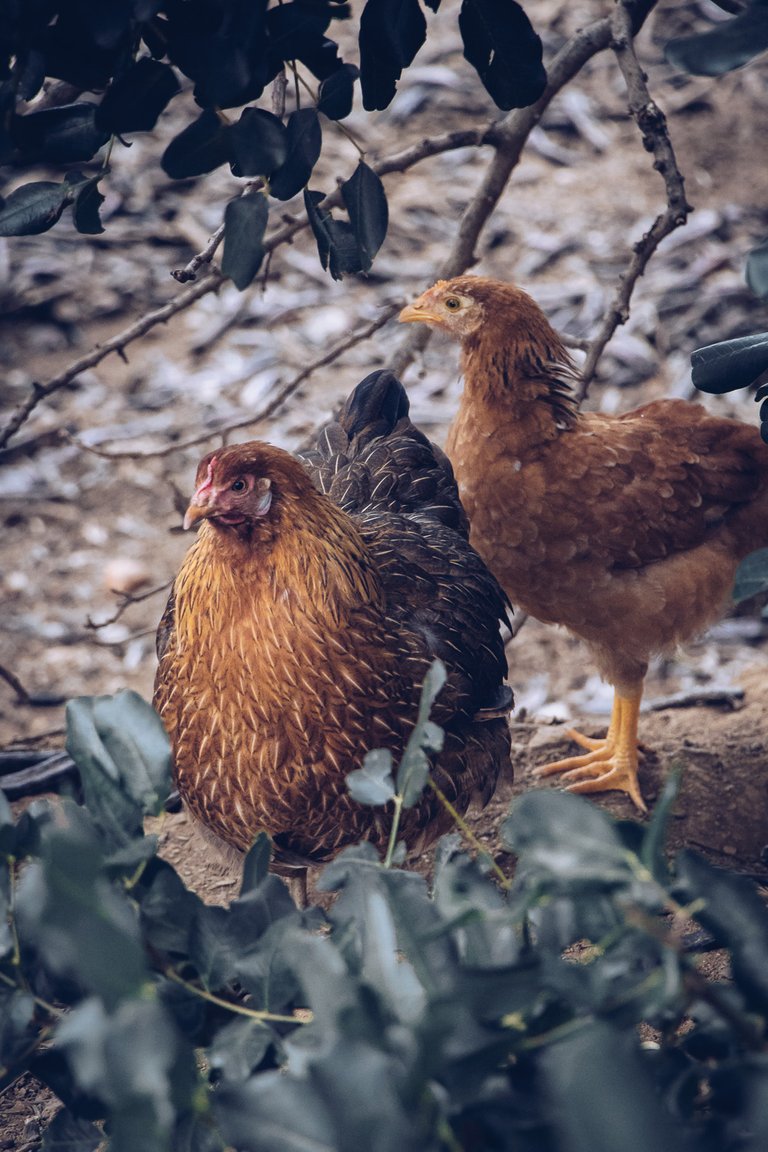 Obviously I didn't actually see a hawk taking the young poultry but it is a solid guess. If I am wrong I apologise to the hawk community for the slander :)
In the picture above you can see the young chick with the hen that hatched the egg and in the picture below is the hen that I am guessing that laid the specific egg. Do you see the resemblance?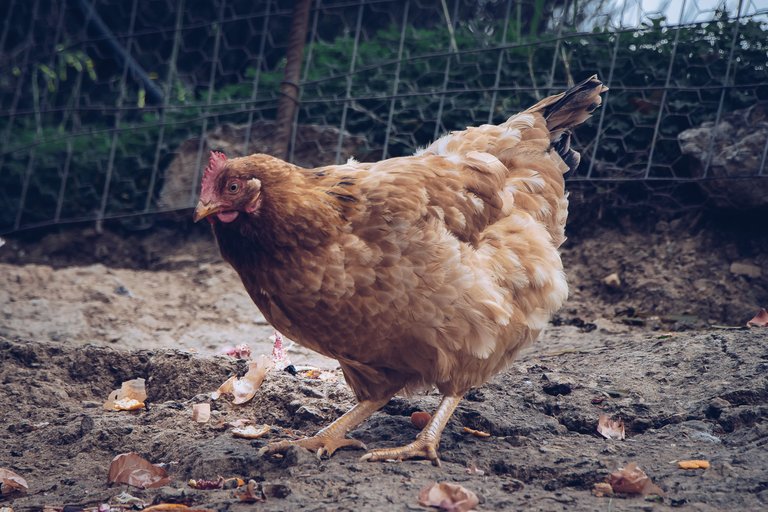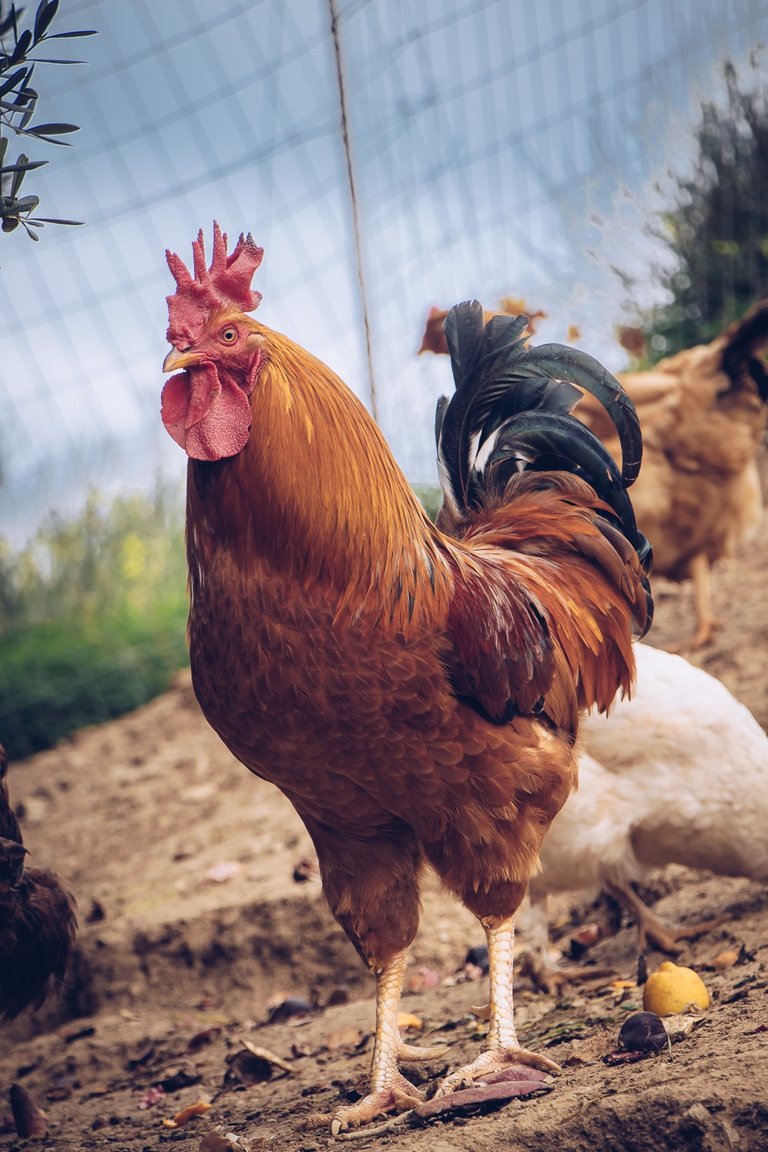 This is the one of the two roosters of the coop and potential father of the chick. Actually he is the second in hierarchy so the chances of fatherhood, are in favour of the other rooster but I like this one better plus that he is much more cooperative during the photo-shooting :)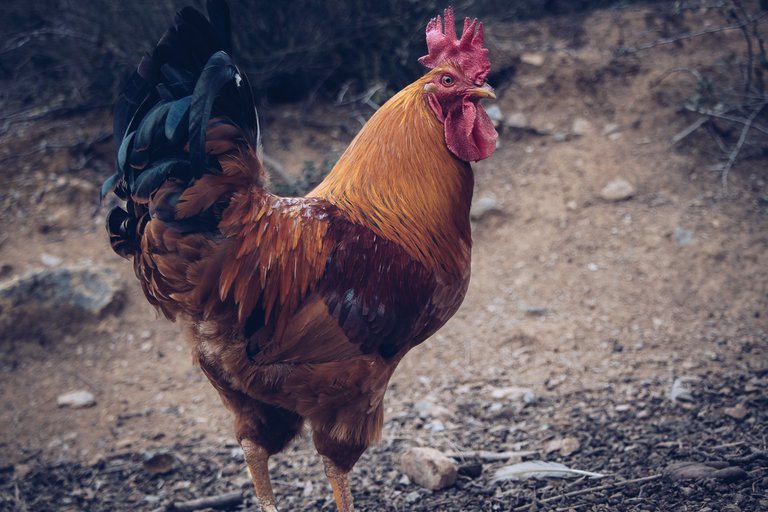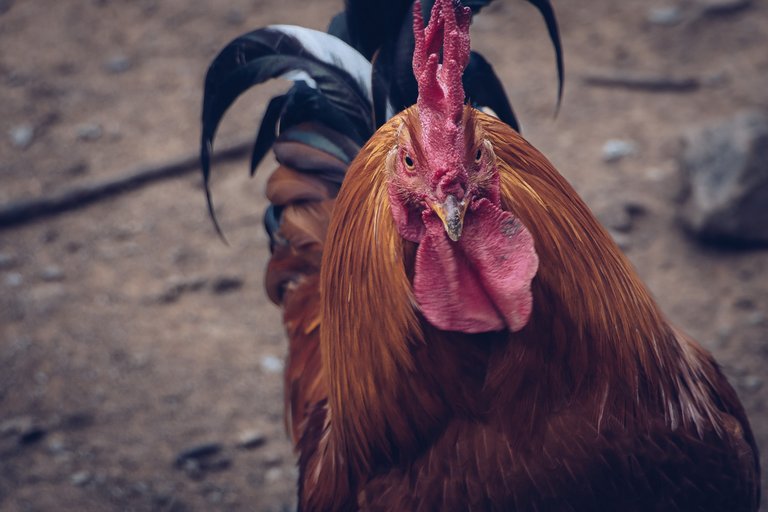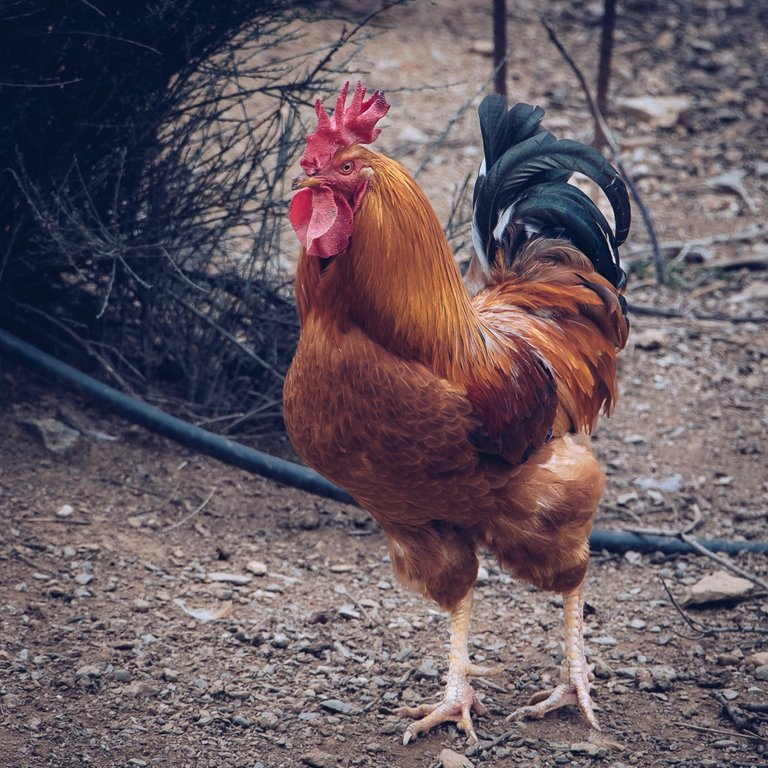 I am ending this post with a few more pictures of some of the rest hens. In total we have 14 hens, 2 roosters and the new kid, so you just saw about half of our poultry population!
That's all for today, greetings from Crete where we are still waiting for the winter to come :)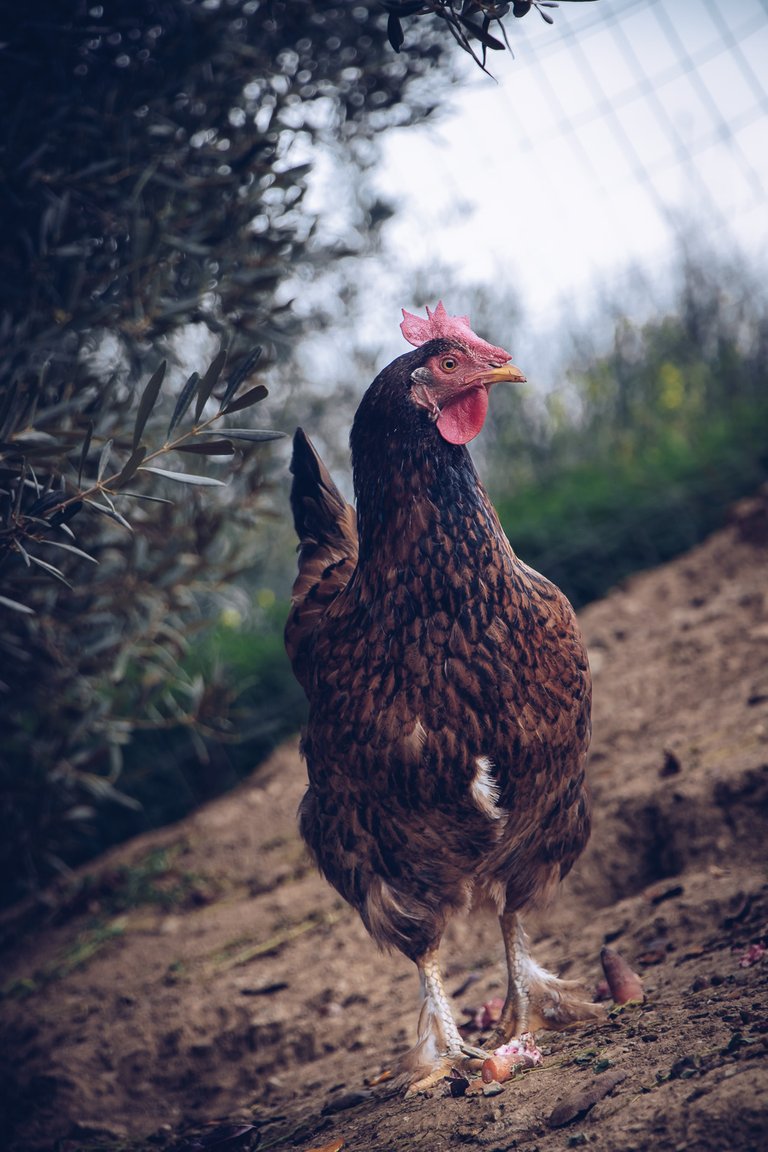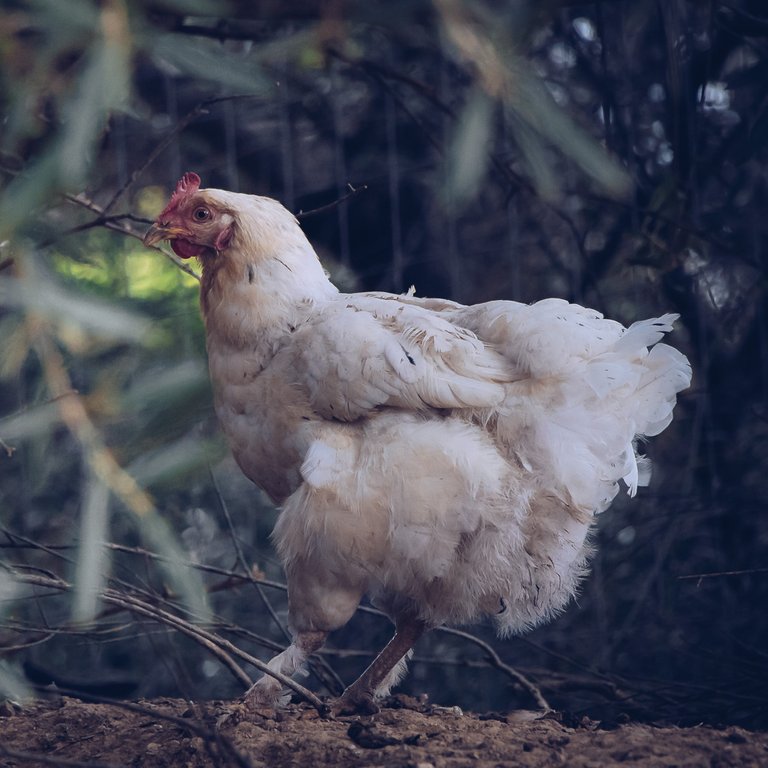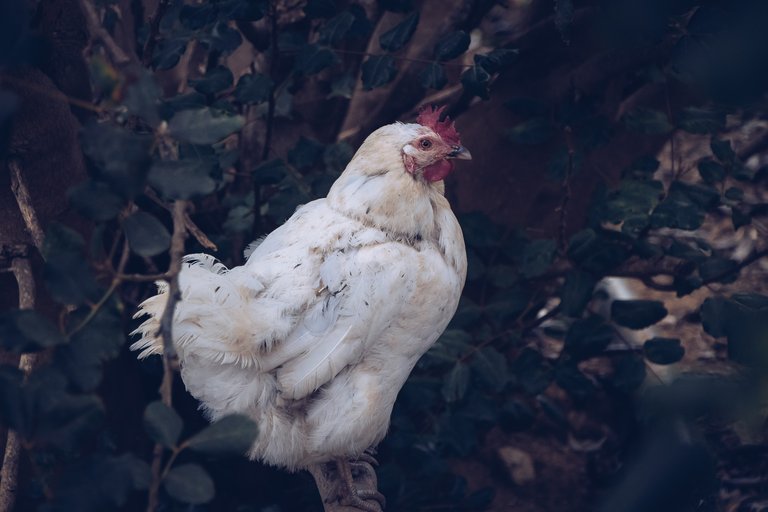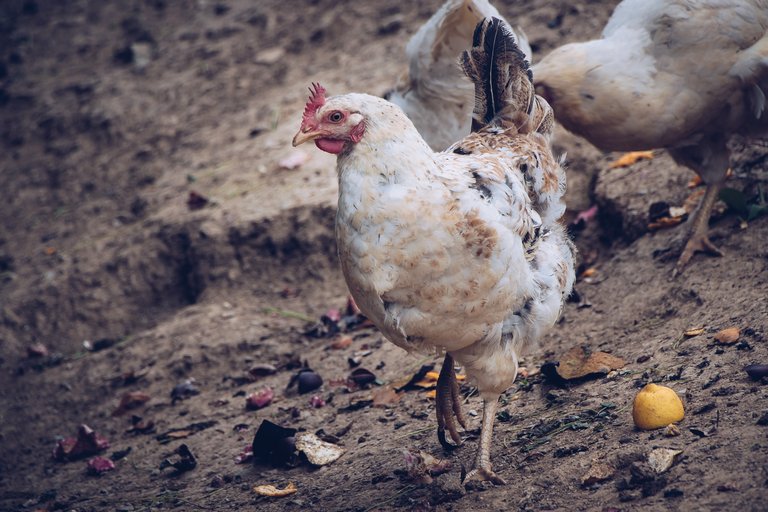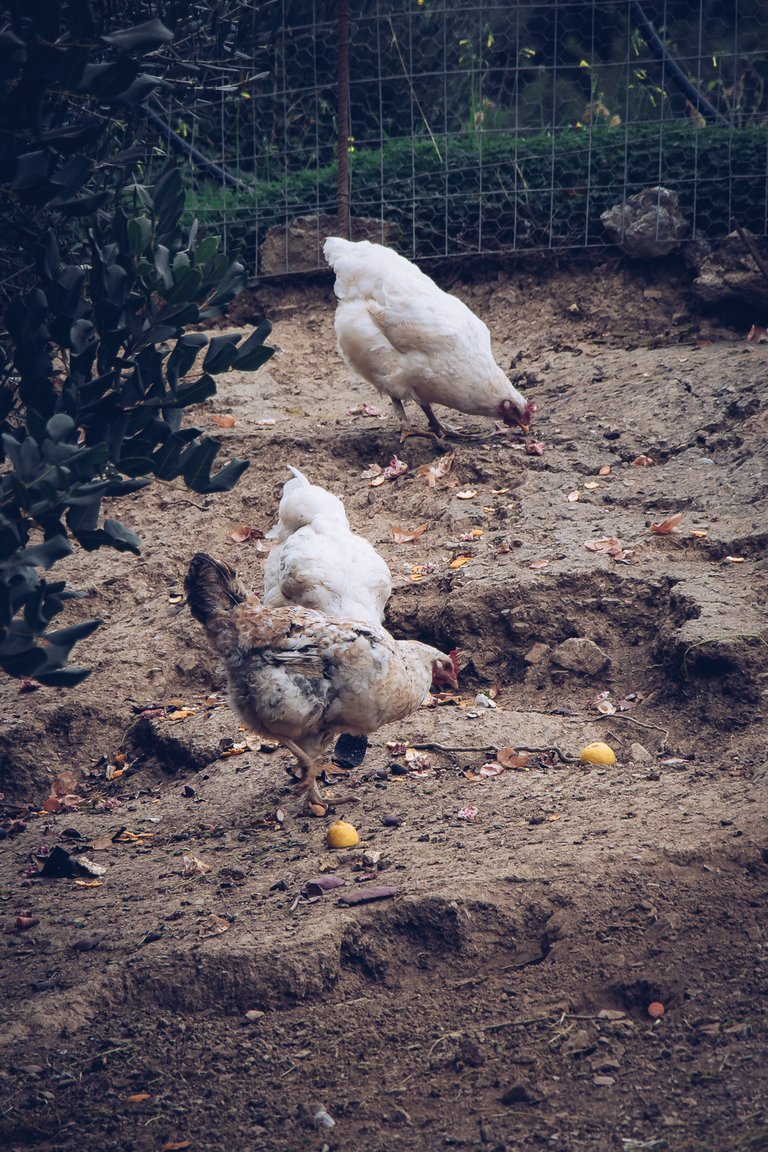 All the pictures and the words are mine.
Thank you for reading and if you want to know more about me you can check out my introduction post.
Commenting, upvoting and rebloging are highly appreciated!