It is time for the July Garden Journal Challenge and I am wondering what should I tell you about. If you have been following our little adventures you should know that @traisto and myself were kept away from our farm during half of the spring and that we haven't had the chance to put together a vegetable garden for this summer. You might also know that we have been working on a herb garden for more than a year and it is just beginning to look like one. And you most probably know that we live on the Greek island of Crete, on a rough but beautiful scenery, among an abundance of herbs and fruit trees. OK, I think I have found what to talk about, a little bit from all the above :)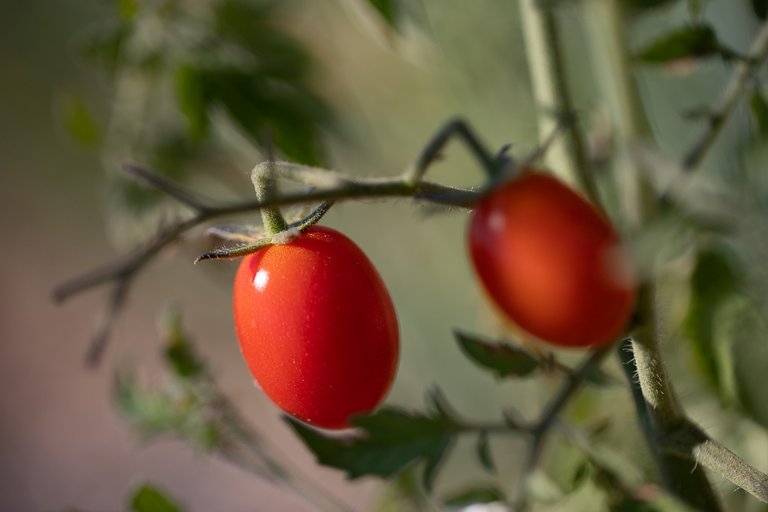 ---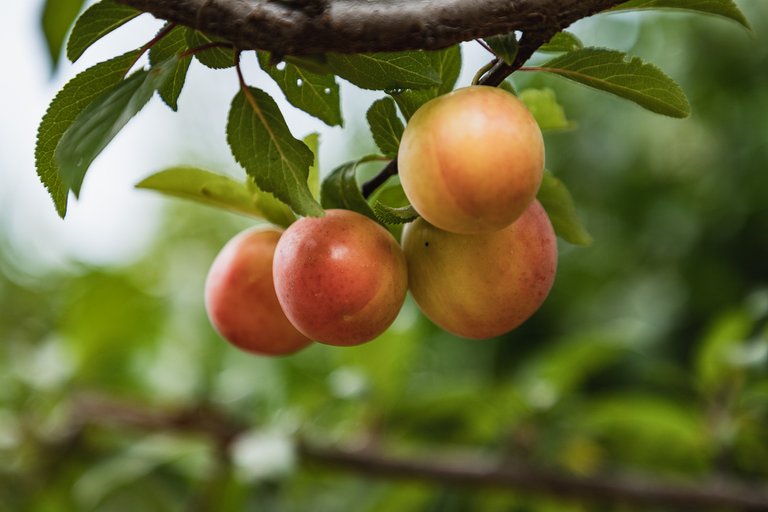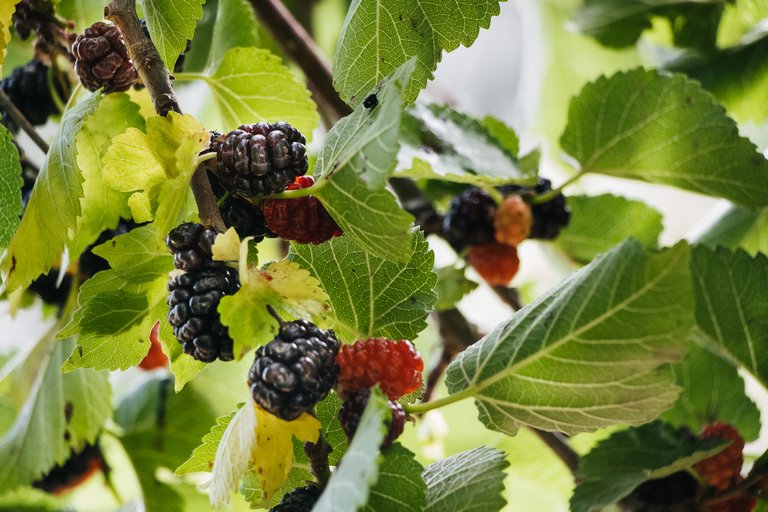 ---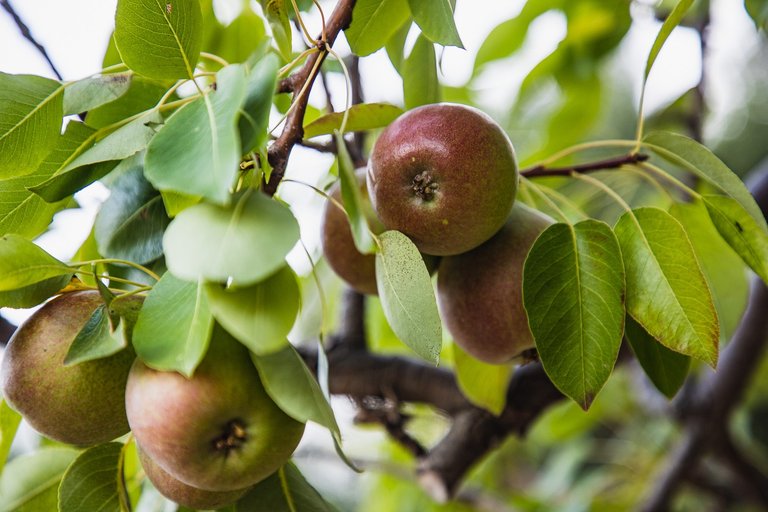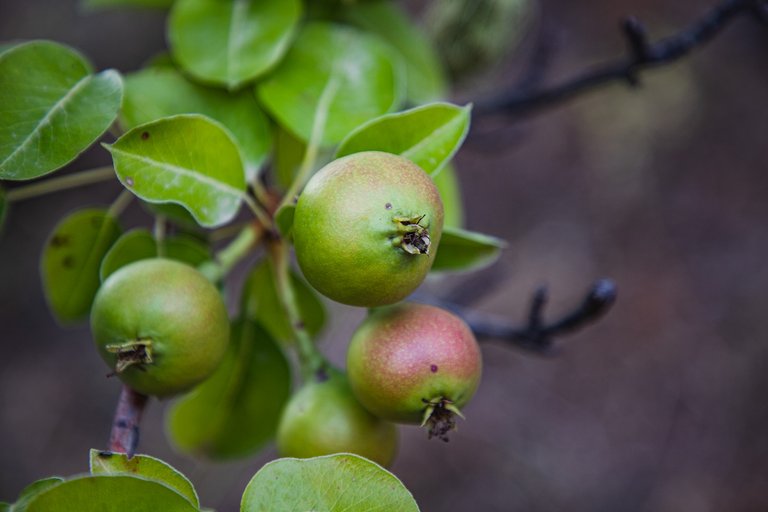 ---
We may haven't managed to have a proper vegetable garden for this season but we have planted a few vegetables in the herb garden and so far so good! At least the cherry tomatoes look happy with all the herb neighbours :)
And we haven't been missing the fresh fruits either. It is the time of the year that even if you don't own fruit trees there are plenty of them around, available to anyone that bothers to pick them up!
Plus that we had our very first own blueberries! It might not sound significant to you, but in Crete we don't have blueberries, they are usually cultivated in much norther places. One more experiment that takes place in the vegetable garden :)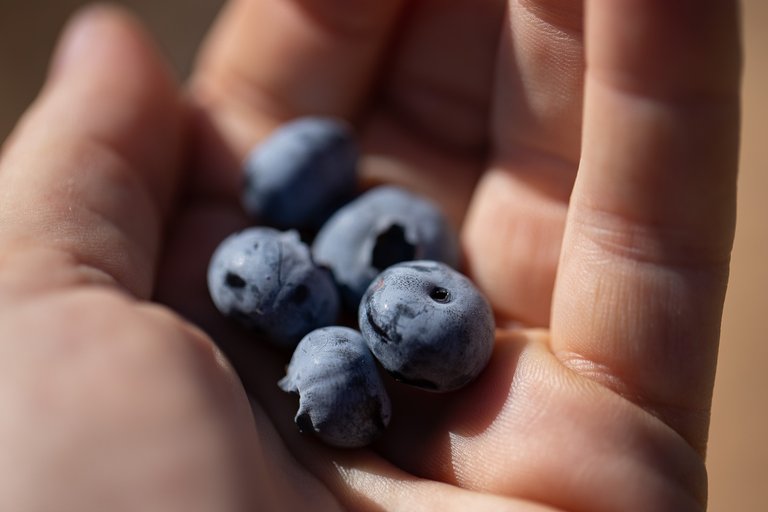 ---
The star of the herbs the last few days is indisputably the thyme, that is in full bloom and full glory! I love it so much that I have even dedicated a whole post to it! And the best part is that it grows on its own in our farm without any extra care from us :)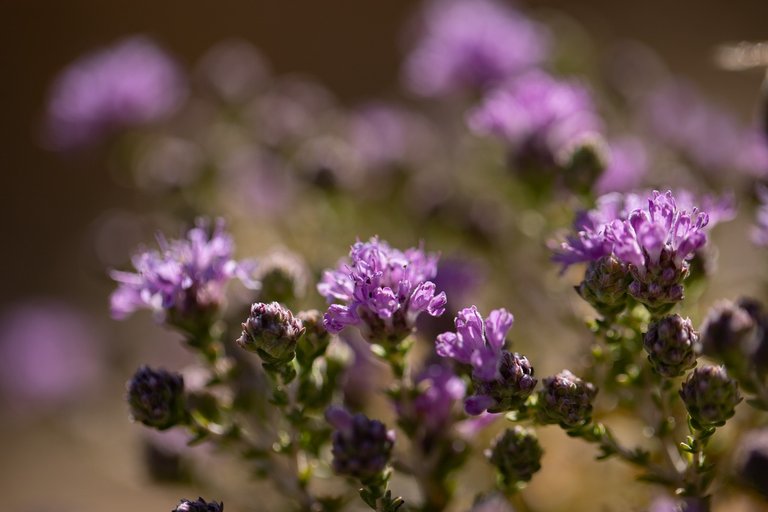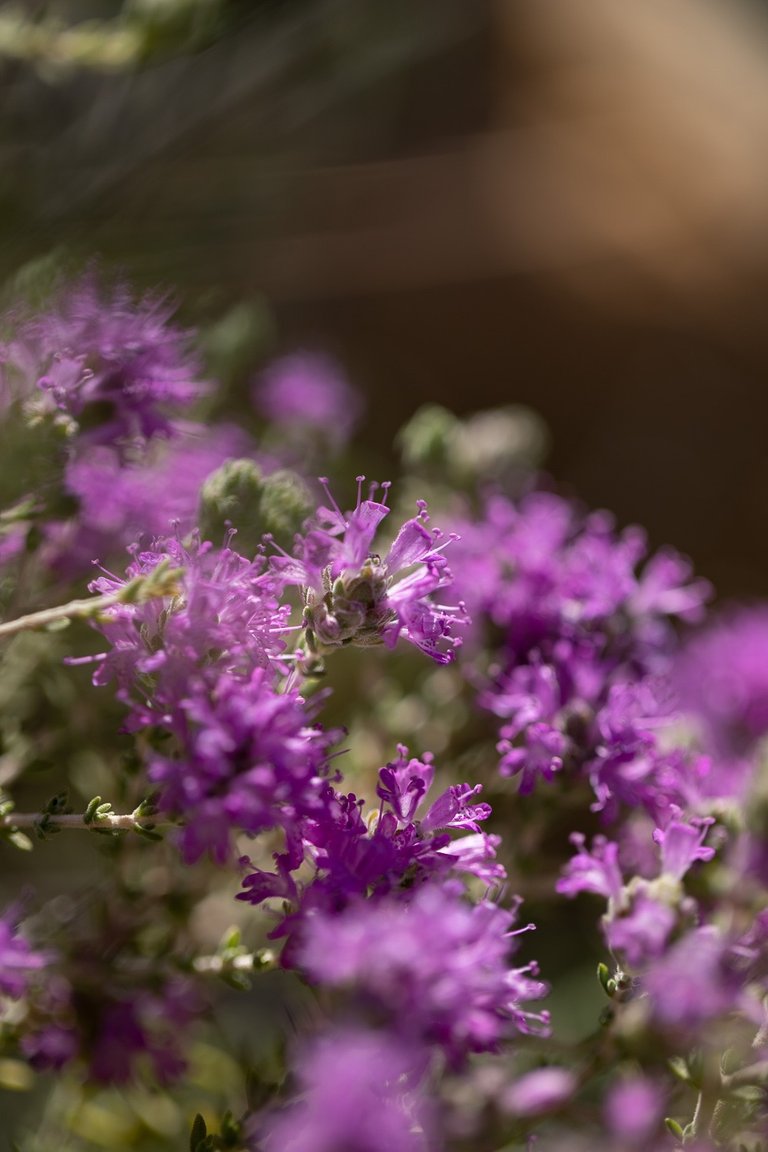 ---
Marjoram on the other hand is here thanks to our hard work and the first harvest was a delight both for our smell and our souls!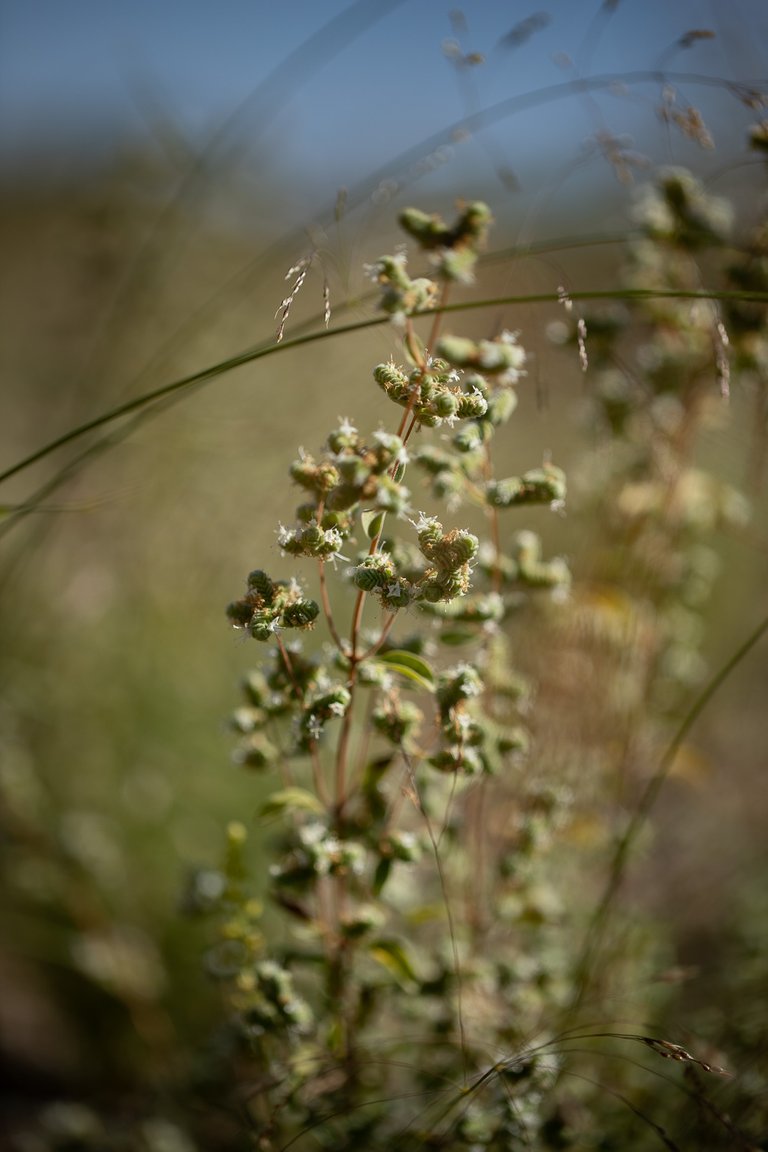 ---
Lemon verbena looks good too, apart from the fact that it is the favourite victim of our night intruder that likes to dig holes and uproot plants :(
I am talking about a local kind of badger (Meles meles arcalus) that lives around here. I don't want to hurt it (or most probably them) but we have to figure out a way to co-exist. I have lost count of how many hours I have spent carrying big rocks in order to fortify our fence against its visits but I know that it can pass any fence if it wants. Nevertheless I hope it will appreciate my efforts and chose to move around our fence and not under it, or so I hope :)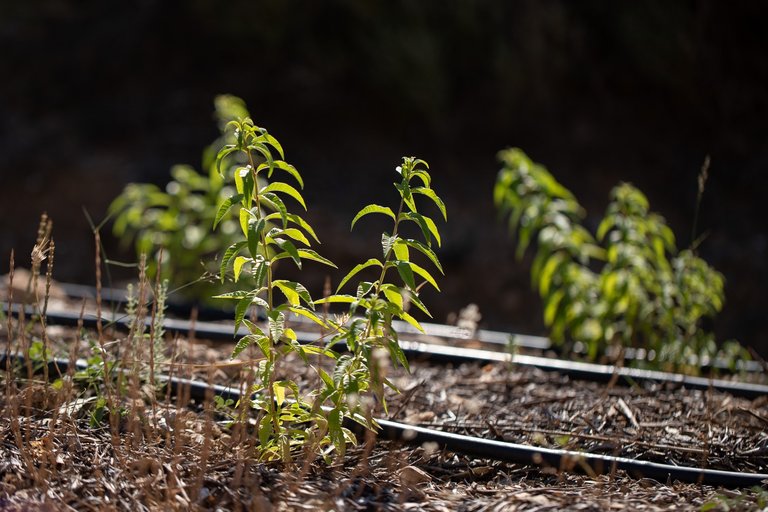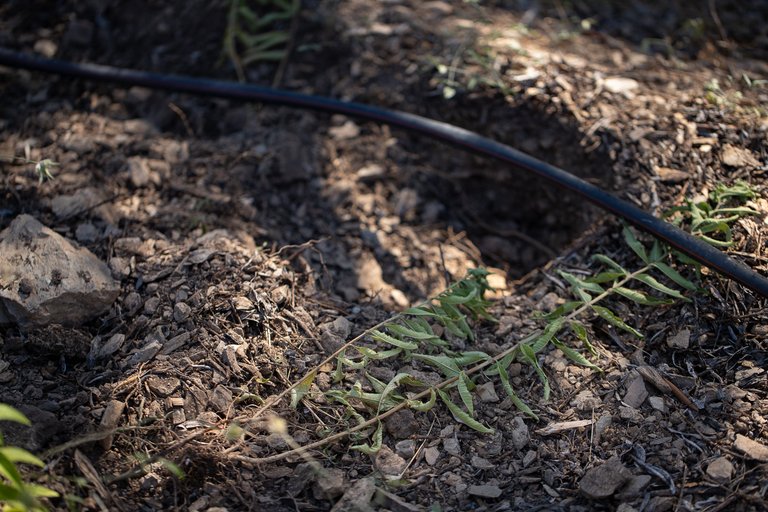 ---
I am sure that @traisto has much more pictures of our common projects and will come up with a much more elaborated post than myself since she has always her camera with her and I don't! But I do have a few more shots from my phone that I think that worth sharing!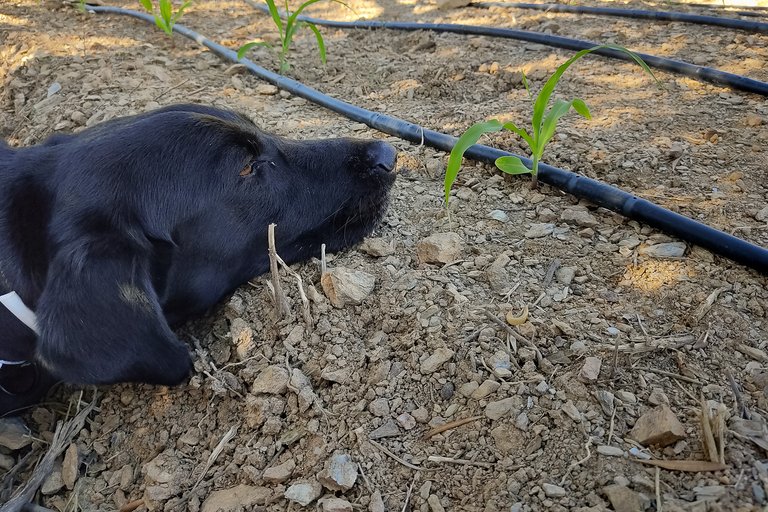 For starters here is Marcos, our dog, in a very intimate moment with a Mexican corn that starts a new life in Crete :)
---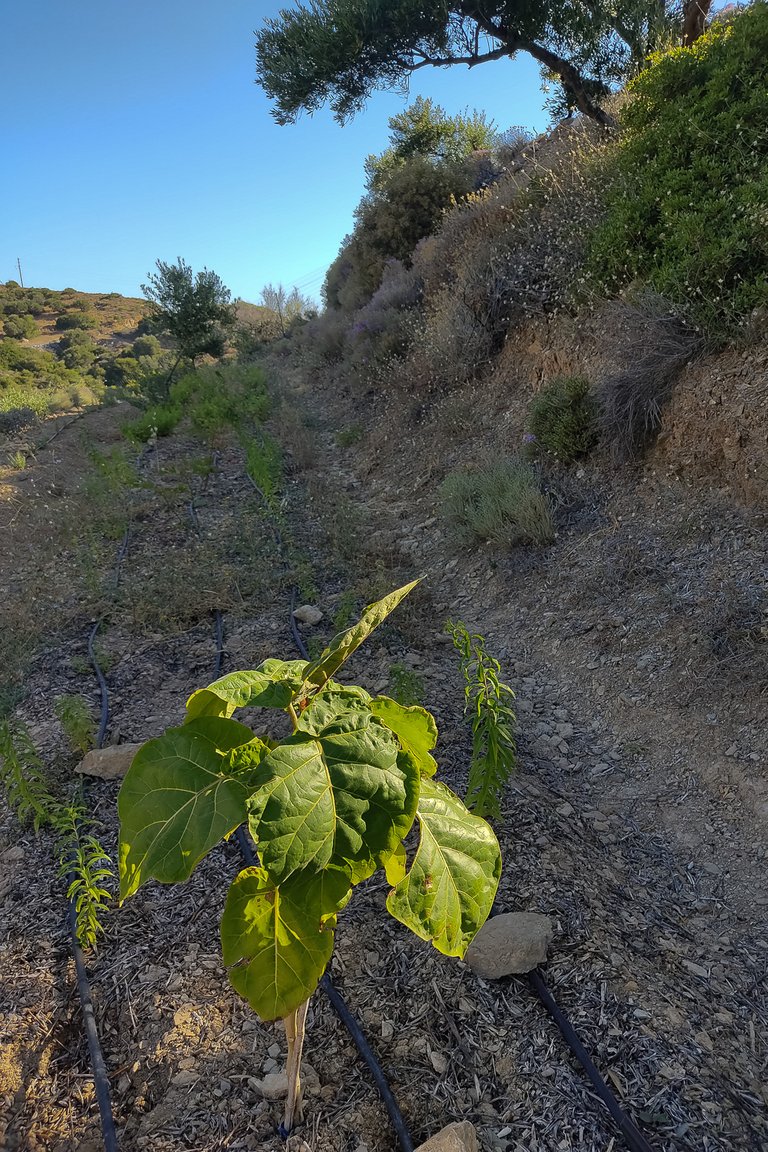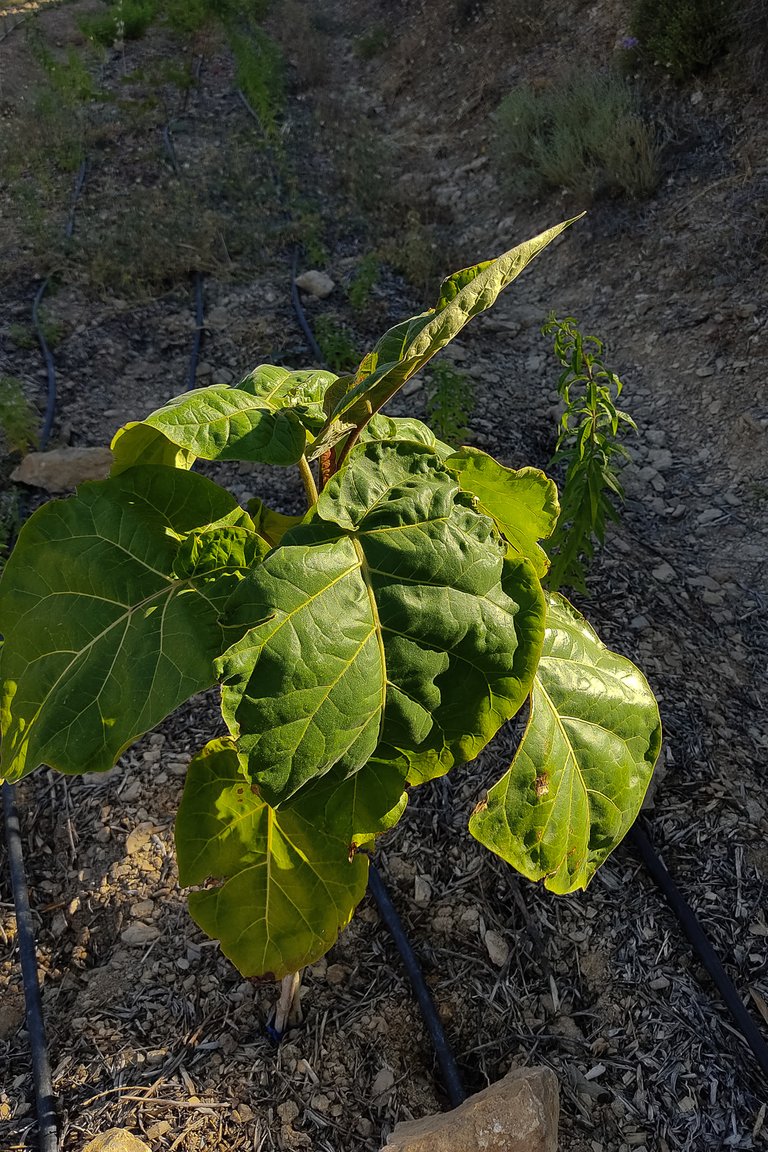 And this is our tamarillo tree, keeping company to the lemon verbena plants. Don't ask me what a subtropical tree is doing in a herb garden in Crete. This piece of land is a field of experimentation, a place to test any crazy idea we have and a unique kind of psychotherapy :)
---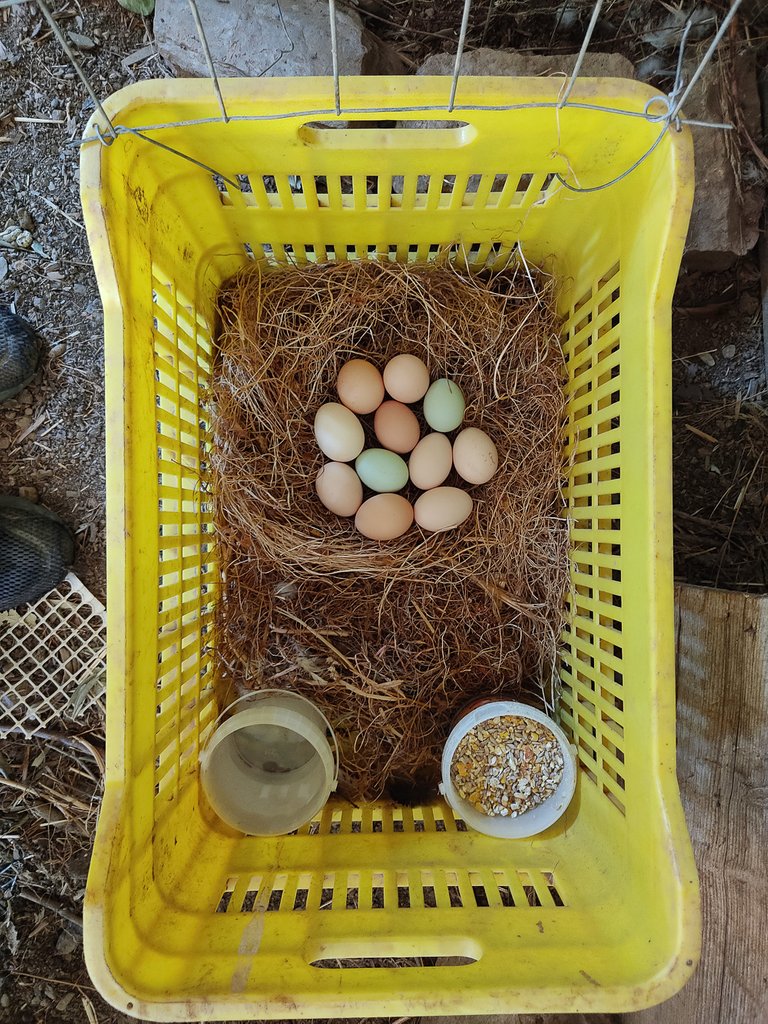 I am ending with a spoiler about next month's garden journal. One of our hens is hatching eggs and hopefully we'll have new chicks in the coop, in a few weeks from now :)
And a sunset, just because it was nice!
Happy gardening to everyone!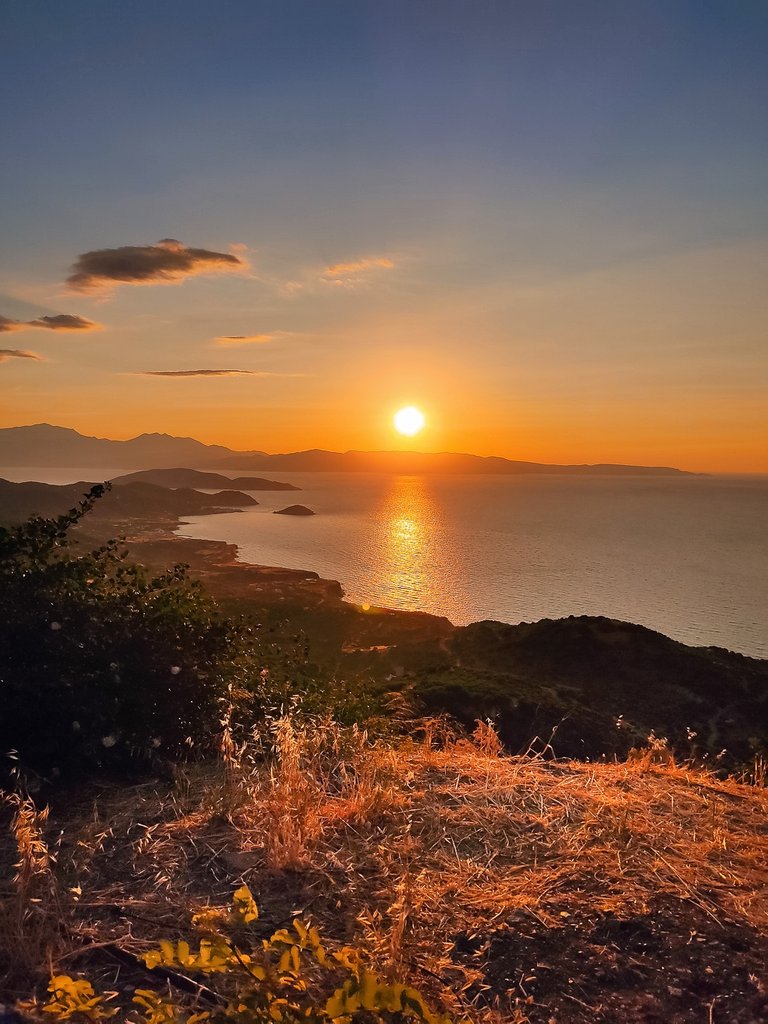 All the pictures and the words are mine.
Thank you for reading and if you want to know more about me you can check out my introduction post.
Commenting, upvoting and rebloging are highly appreciated!