Hi everyone. Greetings from the Philippines. I found out about this contest through @kohsamui99 who posted about his cousin's Cavalier King Charles Spaniel and his friend, Archie and Peppino. That was a fun entry. The host of this contest is @juancho10 and his contest post can be found here. Hopefully this entry isn't too late yet.
We have a multitude of pet cats in our house and a few months ago, one of our cats, Gray, gave birth to 5 kitties. Gray is a very protective mother and would not allow anyone, and I mean anyone, near her kittens. She is the fiercest among all our cats and is a certified rat catcher. She hisses at everybody who comes within 5 feet from her litter. So all we could do was look at her kittens from afar.
However, cats have to eat. And during meal times, Gray had to leave her kittens to partake of the food with all the other cats we have. And so, while she was feeding, we took the opportunity to take photos of her kittens. Here they are, all in a basin where Gray puts them during the day.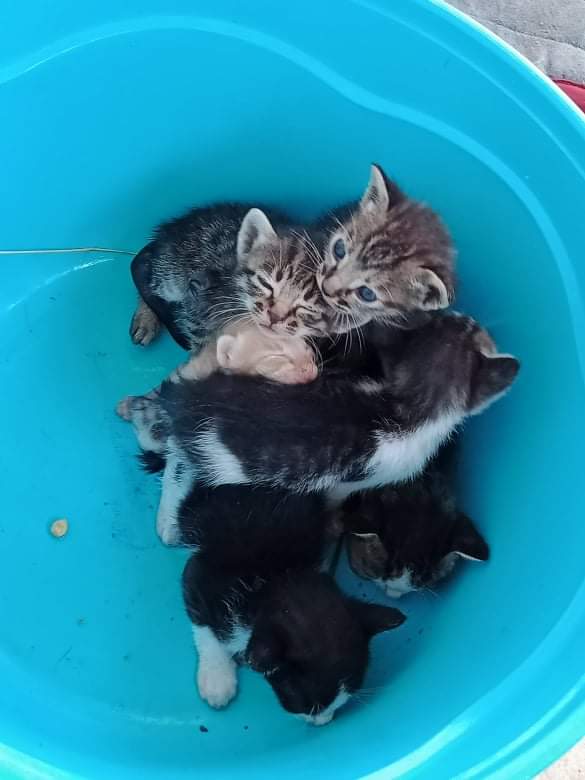 Note that there is an empty space in the left side. That's where Gray lies when she's nursing her kittens or when she's watching over them.
A couple more photos I was able to take. Had to hurry before Gray came back or got wind that I was there.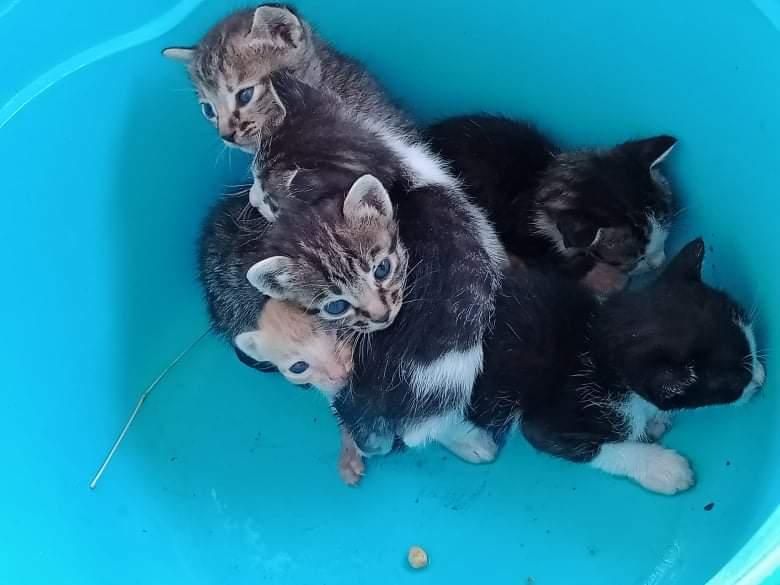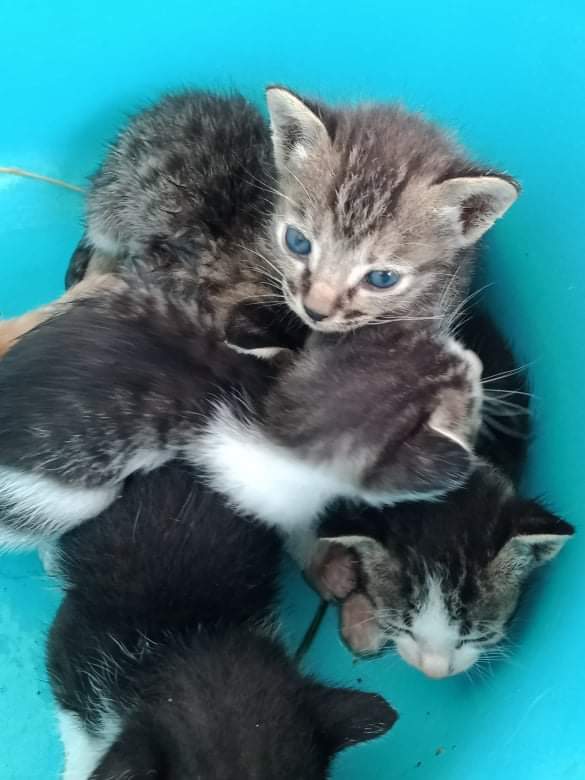 A few days after this photoshoot, another one of our cats, Cali, gave birth to 3 kittens and what happened after is for another post to discuss 😄
All for now. Glad to have been able to support this new community and contest, which incidentally, I learned, my good friend @melinda010100 is also promoting. That makes me feel even happier. Keep safe everyone and may you all have a blessed week ahead.
(All photos are mine.)