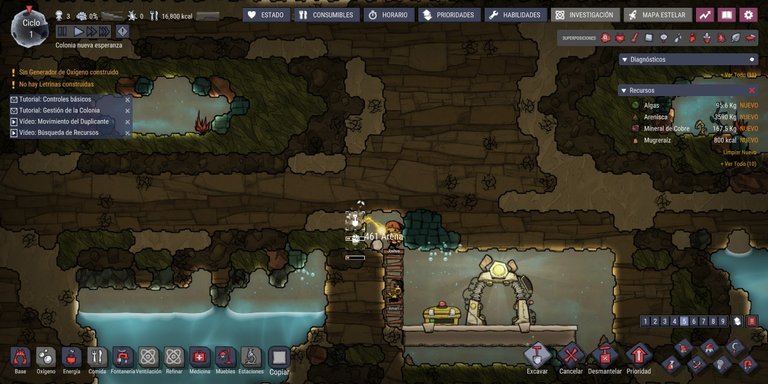 Hola gamers 🎮 espero que estén muy bien hoy :3 y estén disfrutando grandes aventuras, el día de hoy vengo a hablarles de un juego que me gusta mucho a pesar de que a veces me haga enojar jajaja 😁 y es Oxygen not included un juego de gestión de colonia espacial.
Hello gamers 🎮 I hope you are doing well today :3 and enjoying great adventures, today I am here to talk to you about a game that I really like despite the fact that sometimes it makes me angry lol 😁 and it is Oxygen not included a game of space colony management.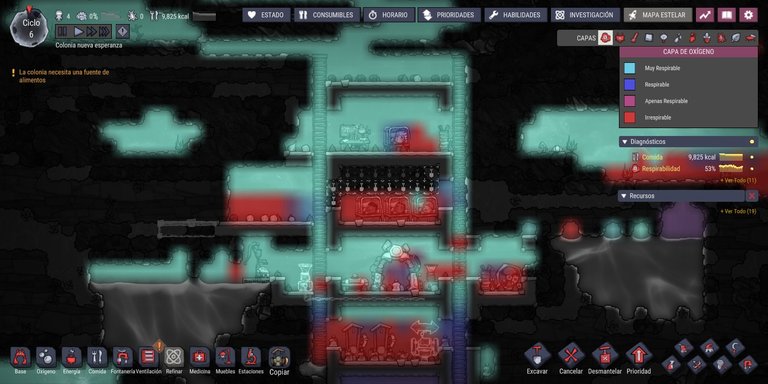 Nuestro trabajo en este juego es crear una colonia prospera y en continúo avance, pasando desde sistemas manuales a sistemas más automáticos y especializados, para hacer esto principalmente deberemos investigar para obtener nuevas máquinas y elementos que construir, también deberemos cavar para conseguir materiales como el cobre, y gestionar nuestros recursos.
Our job in this game is to create a prosperous and continuously advancing colony, going from manual systems to more automatic and specialized systems, to do this we will mainly have to investigate to obtain new machines and elements to build, we will also have to dig to get materials such as copper , and manage our resources.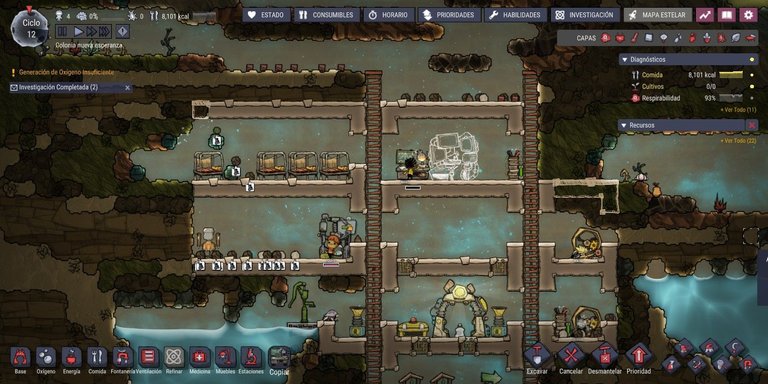 Todas las tareas se hacen a través de los duplicantes que es nuestra pequeña tripulación, al principio son 3, pero a medida que avances el tiempo en el juego es decir los ciclos o días, podrán aparecer otros, aunque también tenemos la opción de elegir otros elementos, a veces es comida, otras son plantas o semillas, todo es útil.
All the tasks are done through the duplicates that is our small crew, at the beginning there are 3, but as the time progresses in the game, that is, the cycles or days, others may appear, although we also have the option to choose others. elements, sometimes it is food, sometimes it is plants or seeds, everything is useful.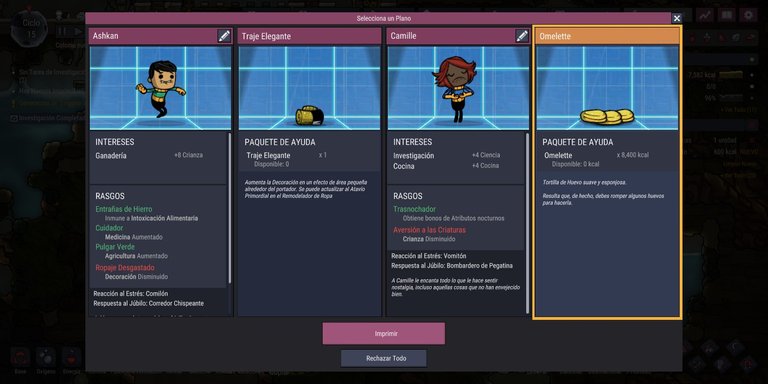 Los factores a controlar son muchos, el oxígeno, la comida, la salud de los duplicantes, su felicidad, su estrés, la decoración de un lugar, que no haya gases tóxicos y muchas cosas más.
There are many factors to control: oxygen, food, the health of the duplicates, their happiness, their stress, the decoration of a place, that there are no toxic gases and much more.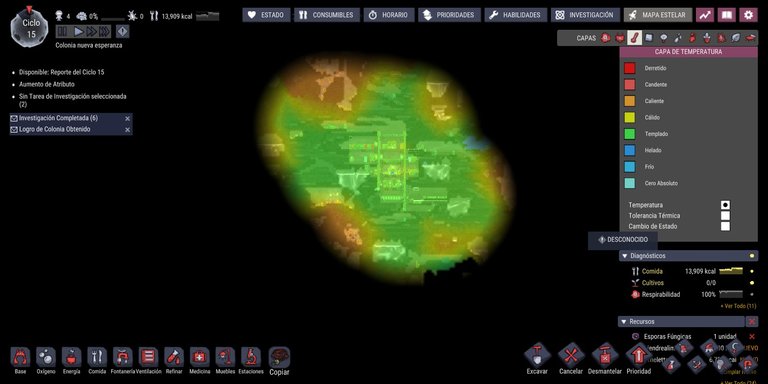 En cuanto a dificultad contamos con diferentes asteroides para iniciar, cada mundo tiene dificultades diferentes, en general empiezo el primero, dominar todo lo que el juego contiene es largo.
In terms of difficulty we have different asteroids to start with, each world has different difficulties, in general I start the first, mastering everything that the game contains takes a long time.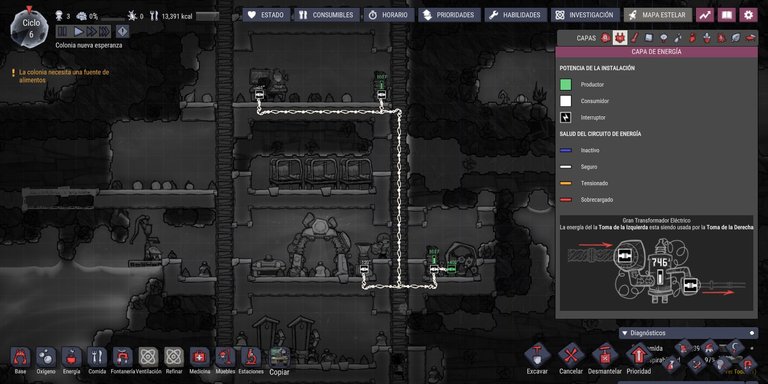 El juego tiene bastante contenido, y la curva de aprendizaje es un poco alta, pero cuenta con un modo sandbox para poder aprender, en mi caso aprendí como siempre toqueteando todo jajajs y con algunos tutoriales, también hay youtubers que jugaron este juego y se puede ver y aprender mucho, también debo decir que es divertido ver como las cosas colapsan en otras colonias jajaja, una mala gestión es casi la muerte de la colonia.
The game has a lot of content, and the learning curve is a bit high, but it has a sandbox mode to learn, in my case I learned as always fiddling with everything hahaha and with some tutorials, there are also youtubers who played this game and you can see and learn a lot, I must also say that it is fun to see how things collapse in other colonies hahaha, a bad management is almost the death of the colony.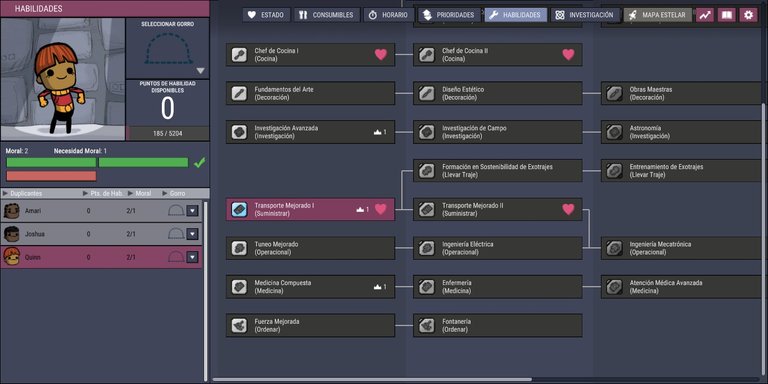 La dirección en cuanto a la comida es extensa, podemos criar animales y también cultivar diferentes plantas con las cuales se podrán hacer diferentes comidas, la calidad de la comida también los afecta, y es entendible ya que al principio podemos cocinar una barra pastosa que es una combinación de agua y tierra jajaja nadie seria feliz comiendo eso.
The direction in terms of food is extensive, we can raise animals and also grow different plants with which different foods can be made, the quality of the food also affects them, and it is understandable since at first we can cook a doughy loaf that is a combination of water and land hahaha no one would be happy eating that.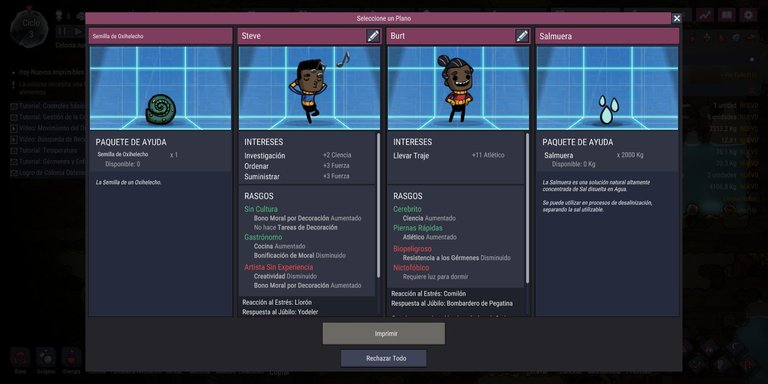 Para tener una colonia larga y prospera a veces hace falta tener buenos duplicantes, a veces una buena gestión solo no alcanza y hay que saber ser paciente y elegir un buen equipo y tener en claro sus habilidades y los trabajos que les gusta hacer, algunos quieren ser médicos, otros excavadores, y algunos les gusta ordenar, prestar atención a las fortalezas de cada uno de ellos es muy importante.
To have a long and prosperous colony, sometimes you need to have good duplicates, sometimes good management alone is not enough and you have to know how to be patient and choose a good team and be clear about their skills and the jobs they like to do, some want being doctors, other diggers, and some like to order, paying attention to the strengths of each of them is very important.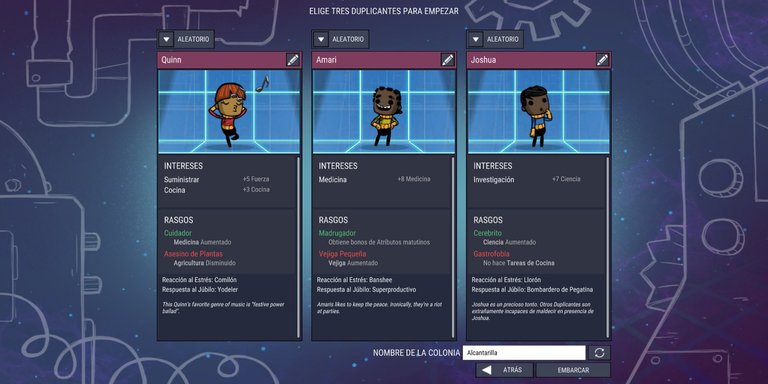 Este juego requiere de orden, paciencia e investigación, me gusta mucho, aunque me cuestan varias cosas, próximamente les voy a mostrar la pequeña colonia que empecé y como la voy a jugar con paciencia veremos como avanza todo esto.
This game requires order, patience and research, I like it a lot, although it costs me several things, soon I will show you the small colony that I started and how I am going to play it with patience we will see how all this progresses.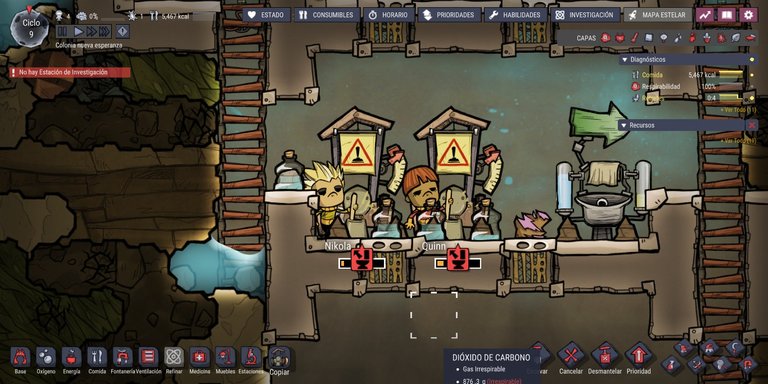 amo las caras que hacen cuando una tarea no les agrada, nunca les gusta limpiar/I love the faces they make when they don't like a task, they never like to clean


Todas las fotos fueron tomadas por mí
All photos were taken by me