I've been offline for a couple of weeks, traveling with the family, so it is time to do a bit of catch-up with Rising Star.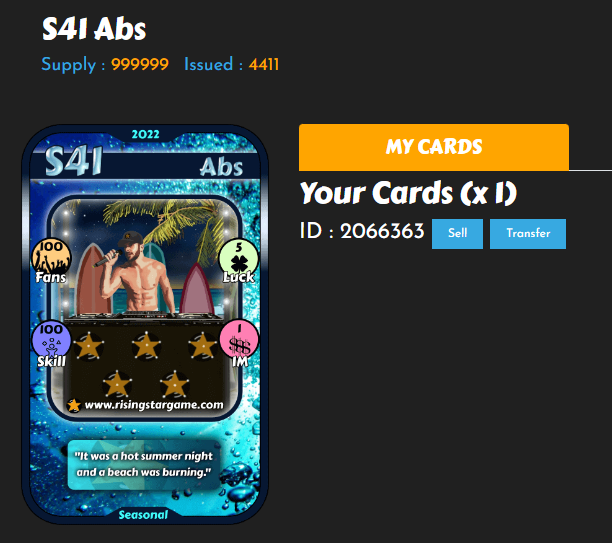 The RSG team released a summer event, featuring a people card – S41 Abs, which is needed to unlock the related "Summer Breeze" mission. I ended up buying two sets of 12 packs (total of 24 packs, or 72 cards) for Abs to drop and unlock the mission. There is, of course, opportunity to blend Abs into the S41A Abs animated card, but that is a bit pricey for my taste at this stage of the game.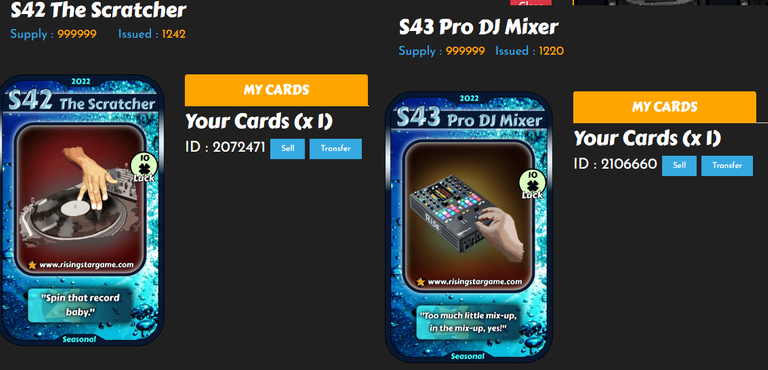 The mission "Summer Breeze" has a chance to drop one of two cards, and I got lucky and had both cards drop fairly quickly. As I am trying to focus more on Fan Club missions, I decided to cut off my runs of the event mission at that point. One each, and done. Other than that, it is a nice event...NOTE: it is ending soon.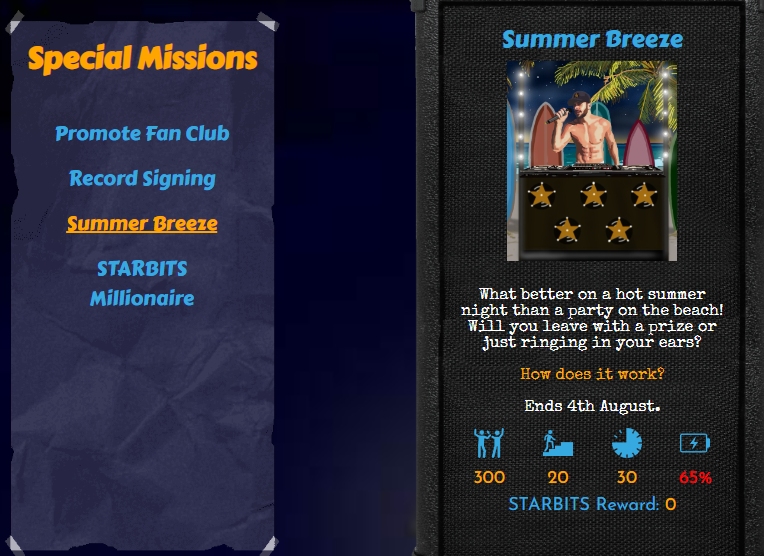 The Devs also introduced a change to the Starbits Millionaire mission.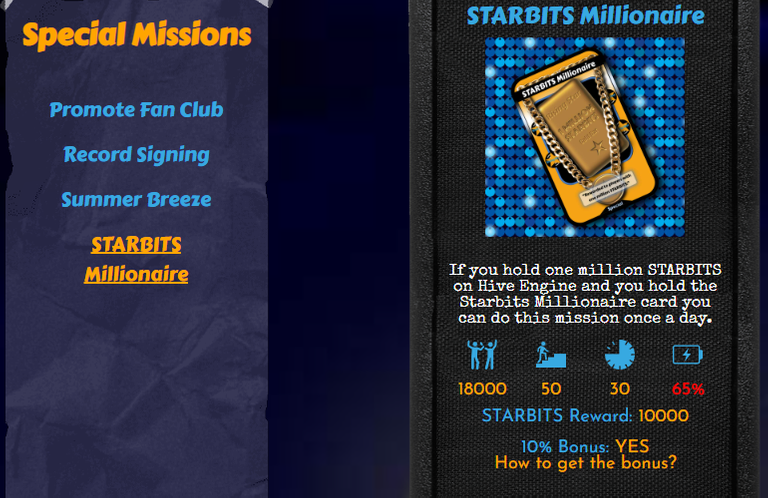 The first part of the change is increasing the number of fans required to run the mission incrementally by 100 Fans per mission run. The justification for this is to promote players progressing through the game and not just focusing on a few missions. The second part of the change is that players can get an additional 10% boost in Starbits from the SB Millionaire mission – IF they have sufficient amount of StarPro in game to qualify for the bonus. The bonus is a good move for those who are early game as the amount of StarPro required to get the bonus is fairly low. The amount of StarPro required in order to receive the bonus increases each time you run the Millionaire mission. For me, I have to have over 5 StarPro in my account (in game) to receive the bonus. But for those running the mission for the first few times, the amount of StarPro required for the bonus is fairly small.
I did breakdown and bought a small supply of StarPro (used my pile of Banano to buy hive, then bought StarPro using the swap.hive). This is mainly so I can continue to focus and advance through the Fan Club missions. The Devs added to the Fan Club cards, and missions, so there will be an ever growing need to run this mission. Recently, I unlocked FC16, and am expecting to unlock FC17 in the next day or so. It is a long way to FC28 still, and then things slow down on the Fan club mission hustle as I work towards getting the new FC cards being added at a rate of one per week. Currently, I have enough StarPro on hand to run the FC mission 800 time more. I think I am covered for awhile.
Overall I think the new changes are good for the game, and am continuing to enjoy playing it. I am not sure what the Devs have planned for future updates, but I am sure they have ideas percolating in their heads.
Thanks for stopping by. And Rock On!
If you aren't playing Rising Star, please consider using my referral link:
*THIS IS NOT FINANCIAL ADVICE. Please do your own research before making an informed decision. This is sharing my game play experience only.