HELLO, HELLO, GOOD PEOPLE HIVE... 👋☀️
HOW'VE YOU ALL BEEN? IT'S BEEN WHILE...🌆
I really hope you've all been doing well these past few days. I myself have been busy "house hunting", so I couldn't really manage the time to play, edit or upload any gameplay videos.
Sadly, it's going to be like that for quite a while it seems; finding a proper house and a proper deal in this city is probably one of the toughest tasks right now. Yet, something has to be managed; we had a "rough" 2 year contract in our current house, and now it's almost time to move out.
So, wish me luck, hopefully I'll be able to come out of this situation with a victory...🤞
---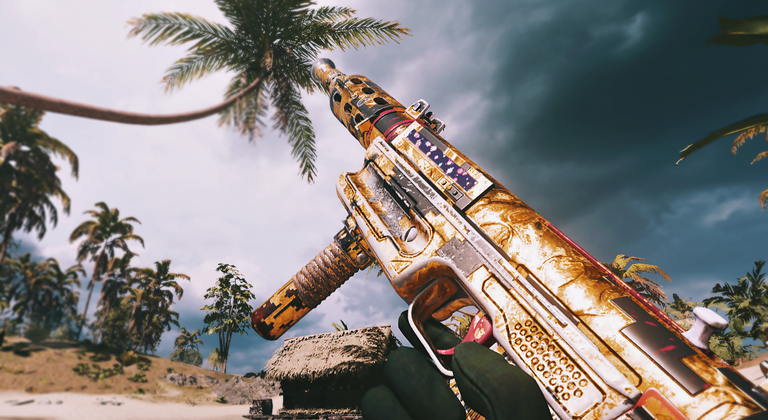 ---
As time passes by, the tournament I registered for is leaning in closer; on top of that, all these extra tasks piling up altogether isn't helping much. I've been missing my aim practice sessions, can't even play or grind regularly, and all of it has been bothering me for quite a while now, making me think that I might not be in my best form during the tournament.
We also have MW 2 right around the corner, even the Beta access is just 2 days away; can't miss the Beta, NO SIR, I've been waiting for this moment for quite a while now. The HYPE surely is real with this one.
Yet, it all depends on the Beta experience from here on, because if the experience isn't good, then I just might hold back on buying the game for now. No point in paying $70 dollars for a game that I don't even enjoy and might not even play.
For today's match we have a bit of "misfortune" on Fortune's Keep, but it wasn't us who were the misfortunate ones, it was the opponents haha.
They call this map Fortune's Keep, but there's absolutely nothing "fortunate" about it. It just throws at you and the majority of the players, the most random streaks of bad luck; whether you're winning or losing, sooner or later you have to come face to face with an ill-fated encounter.
We also have our fair share of bad luck in this match, but somehow we just maintained our position and came out victorious.
I really thought that we'd be dead when we came face to face with the opponent using the kali sticks, if you know, then you know. And you would only know how powerful and broken those things are only after you've gone through the experience of getting the shit beat out of you with those pair of sticks.
It's funny, how a pair of sticks can "outgun" an actual gun lol. That's one of the craziest things about COD/Warzone, and that's what makes COD so easy and arcadey; yes, there is some realism, but then we also have these nonsense melee weapons.
---
---
That's about it for this upload I guess, a fairly fast paced match and a decent amount of domination, just how I like it.
Hopefully you guys will enjoy this little gameplay. I'll try to be more active and upload like I used to, but I can't make any promises right now.
So, I'll be signing off from here then, be seeing you all on the next one. You folks take care now.
Cheers & GG 🥃☮️