Welcome to VALHIVE!
I'm happy to announce that a Valheim server has been setup for the Hive Gaming Community!
If you want to join us please read the entirety of this post.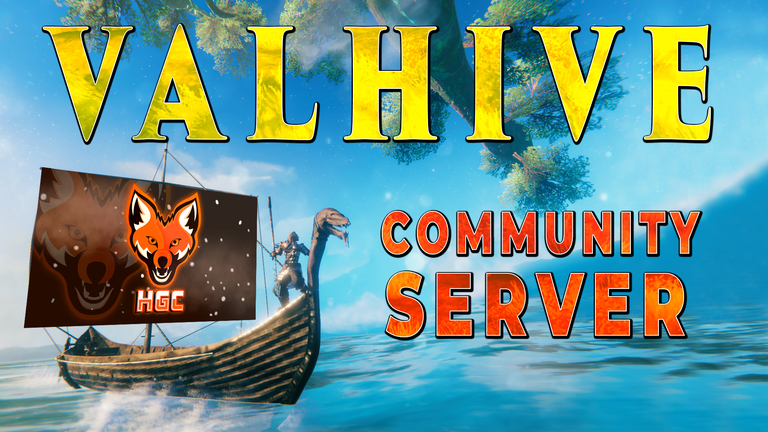 Steam
What is Valheim?
Valheim is a brutal exploration and survival game for 1-10 players set in a procedurally-generated world inspired by Norse mythology. Craft powerful weapons, construct longhouses, and slay mighty foes to prove yourself to Odin! Steam
Valheim is in my opinion one of the greatest survival games out there. It has charming and great looking graphics that doesn't require a powerful computer to run. You can build, farm, fight, sail the seas and explore to your hearts content. While it can be played alone it is infinitely more enjoyable when played with others.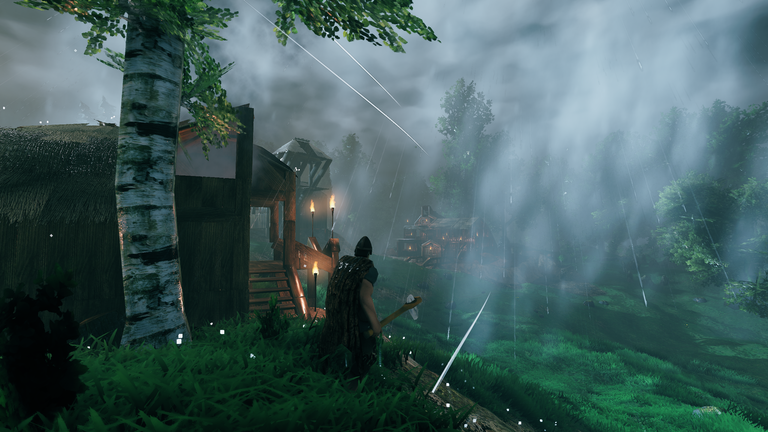 ---
Where can I play Valheim?
Valheim is only available on PC. You can buy it on Steam for around $13. The price will probably vary a bit depending on your region.
---
What do I need to play?
We are running a modded version of Valheim on this server so you will need to install Valheim Plus on your client. You can download and install Valheim Plus from HERE. You'll find installation instructions a bit down the page. It's a simple process.
We are running the game pretty vanilla with a few unintrusive changes:
Camera zoom distance has been doubled.
The building range of the hammer has been doubled.
Player built structures cannot be damaged or destroyed by others. (This is to prevent griefing)
Destroying structures (with building hammer) will return all resources.
Wood and stone drops has been increased by 20%.
Shouting distance has been increased to cover the whole map. Use /s before your message to shout and chat with people who are far away.
The Valheim Plus mod can make changes to pretty much all parts of the game so this might change in the future depending on what we agree on.
---
How do I join the server?
I decided to not make the server details public to try and prevent random people from joining and ruining our fun. To join follow these steps:
Join the Hive Gaming Discord here: https://discord.gg/xghARvX
Reach out to me, Pusen (pusen#6969), to get the "Valheim Gang" role. I will hold a short quiz about the server rules before you are given the role.
You will now see the "#valheim-info" channel which takes you through the rest of the steps.
When you take this role you also accept being mentioned every now and then about things regarding the server.
Take note that the server can only hold 10 people at a time.
The server is hosted in Istanbul to hopefully give the best possible ping for our global community.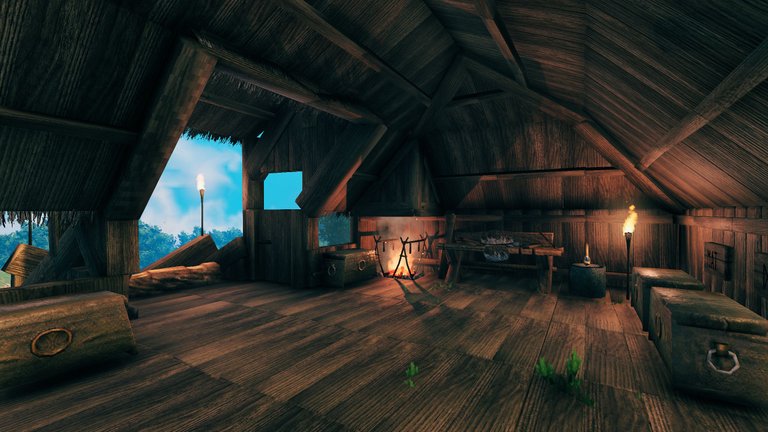 ---
Server rules
This server is meant as a place for people to enjoy the game of Valheim alongside others. If PvP and raiding is your thing then sadly this server is not for you. I want people to be able to play the game the way they want for the most part. Some limitations will be in place though.
1. No griefing. This includes stealing and destroying other peoples stuff. Don't take what isn't yours unless you've agreed to share with that person.

2. You must make a new character that is exclusive to this server and name him/her the same as your Hive username.

3. Don't build to close to the starting area. This area will get cluttered real fast if you do. Run for a few minutes in either direction away from the spawn before you build your base. Temporary shelters will be allowed.

4. Be open to sharing limited resources like Surtling Cores, ores and other things that don't respawn.

5. Be friendly and open to working together in general.

6. Don't AFK for longer periods. Log out if you plan to be AFK for more than 10 minutes. Since the server can only hold 10 people online at a time it's not fair to keep slots occupied when others could be playing.

7. Please do not destroy Raspberry, Blueberry bushes and the like. These do not regrow!
More rules will be added if we think it's necessary. These are all also open to discussion but this is what I think will give most people an enjoyable experience to begin with.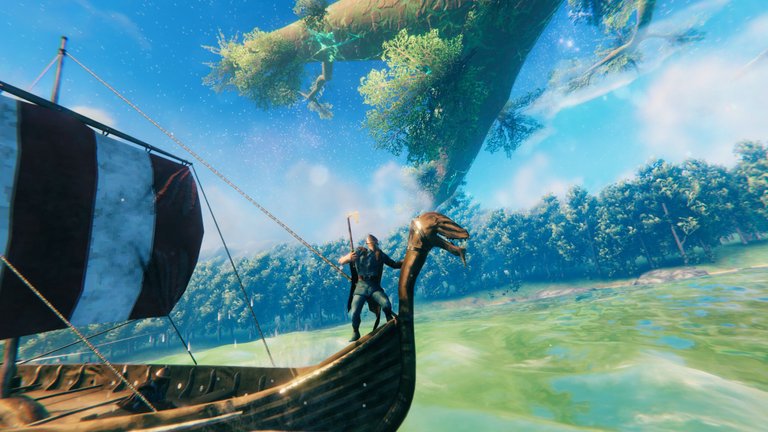 ---
Shared village
As soon as the server goes live I will be looking for a nice place to set up a shared village. Everyone is free to join the village, built their own houses and contribute to its progress. We'll get this place setup with workbenches, forges, map tables and portals down the line. If you want to have your own base and village that is completely fine to. If a group of people want to have their own little shared village and keep to their own that is also fine.
I'll have more info on this as soon as I've found a good spot.
The more the merrier!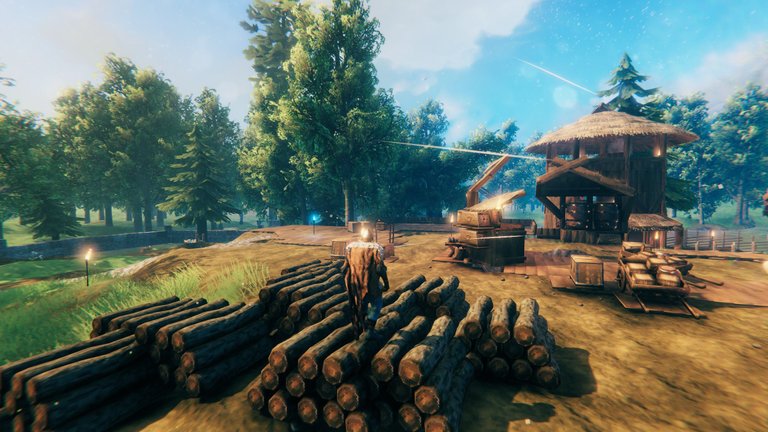 ---
Server funding
The server has a price of $10 per month.
As of right now I have paid for one month of server time which I'm happy to take out of my own pocket. I will not be forcing anyone to pay but I'm also not willing to pay for this myself if the server goes on for months. If you want to contribute you are free to do so by donating some HIVE or HBD and labeling it as "Valhive Server fund" in the memo. Donations are made to me (@pusen).
The post rewards from this post, and future server updates, will also go into the fund and help finance the server. I will keep an updated message in the "#valheim-info" channel on Discord with how big the fund is at all times.
---
Last words
This Valheim server will be a place that evolves over time. We'll make changes to it as we see fit. People will come and go, resources will be emptied out and no corner of the world will be left un-explored.
Over time we might end up resetting the server and creating new worlds but I want all of these changes to be agreed upon by the community. We'll hold votes and make it into a democracy.
We might also end up doing events where we load up a new world on the server for a limited time to hold contests whether it be about building, speedruns or PvP. Our main world will of course be saved at all times. We'll discuss things like these as time goes by.
---
All images without a source are screenshots taken by me.