You may not have heard a peep from me in a while...well it's time to
PEEP!
We've been telling you about the PsyberX Marketplace for some time. We've been working on it...promise!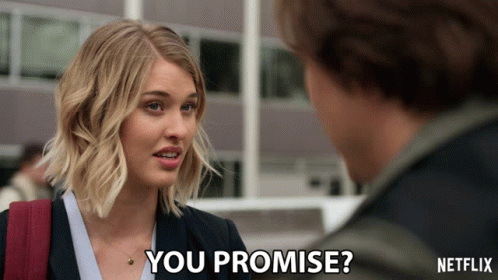 Oh yes...I promise. Wanna see it?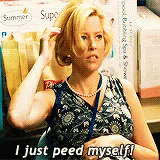 ---
We promised...now...how about them Commercial Plots?!?!
Did you count 'em? We did, too... 47
That means you have an extremely limited amount of time to pick up one or two of the remaining 3 commercial plots. What do the people above know that you don't know? I'm not saying...just kidding...Here's what you get when you buy a commercial plot:
Land Baron Title (Founder Title)

:

Get off my lawn NFT


Airdropped Psybercrate (*1 per month until all 10,000 airdropped psybercrates are allocated)


A No Remorse NFT and a Juggernaut NFT


Founder Starter Kits nearly up to 1000 sold (How many til we hit 1000? and how many bonus kits have been earned? If 1000 have been purchased and 250 bonus kits awarded, then 8750 kits remain...)
How many Special Edition, Airdropped Psybercrates have been earned?
We've been taking snapshots each month. We have started to tally the number of Psybercrates owed so that when the Marketplace is live, you will have all the crates owed you. So how do you earn an airdropped Psybercrate?
There are only 2 ways:
For every 200 000 LVL you hold on average from 2 month's snapshots, you get 2 Psybercrates per month until the Marketplace is live. After it is live, you get 1 Psybercrate per month.
For every Commercial Plot NFT you own, you get 1 Psybercrate per month.
Example: I held 150K LVL at December's snapshot. At January's snapshot, I owned 500K LVL. 650K LVL/2 months=325K LVL, which qualifies me for 1 Special Edition, Airdropped Psybercrate from January. In February at the time of the random snapshot, I held 750K LVL. 500K+750K=1,250K/2=625K LVL average, so I qualified for 3 Special Edition, Airdropped Psybercrates from February. I now have 4 Special Edition, Airdropped Psybercrates reserved for me.
If you don't understand the example, please ask for clarification.
There are only 10,000 Special Edition, Airdropped Psybercrates.
Once they've been earned and assigned, they're gone. These crates have a higher percentage of Legendary, Epic, and Rare NFTs than the Psybercrates that will be made available through the Marketplace store. There will be 90,000 of those crates.
Because you cannot buy a Special Edition, Airdropped Psybercrate until someone puts one up for sale in the Marketplace, we cannot tell you the value. The Regular Psybercrates that will be sold in the Marketplace will sell for $20 USD or its equivalent in LVL, Hive, or HBD. If you have 200K LVL held in your account, you get a 30% discount just for being a ++true fan++. There will only be 100,000 Psybercrates: 10K Special Edition, Airdropped Psybercrates and 90K Psybercrates.
For those new to learning about PsyberX, each Psybercrate will hold 5 NFTs. These NFTs include weapons, skins, modifiers, killstreaks, etc. ranging in classifications from Common-Uncommon-Rare-Epic-Legendary. Want to see some examples? Look at the video we're leaking of the Marketplace...
---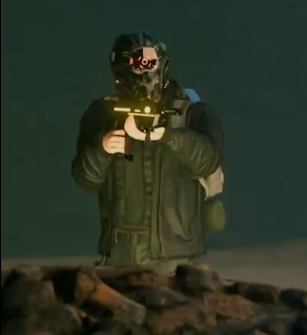 ---
Liquidity Pools Update
Even with an average APR above 100%, we're excited to announce that we've also added some Cartel tokens to the Pool. The average APR is currently 111.182% at time of writing. We are receiving a lot of support from the gaming community. Communities like THGaming, BeatCZ, APADOG, PGM, OPG, CARTEL, PIMP, etc. have been sharing their tokens with us and we want to enrich you for helping us keep liquidity in the LVL market.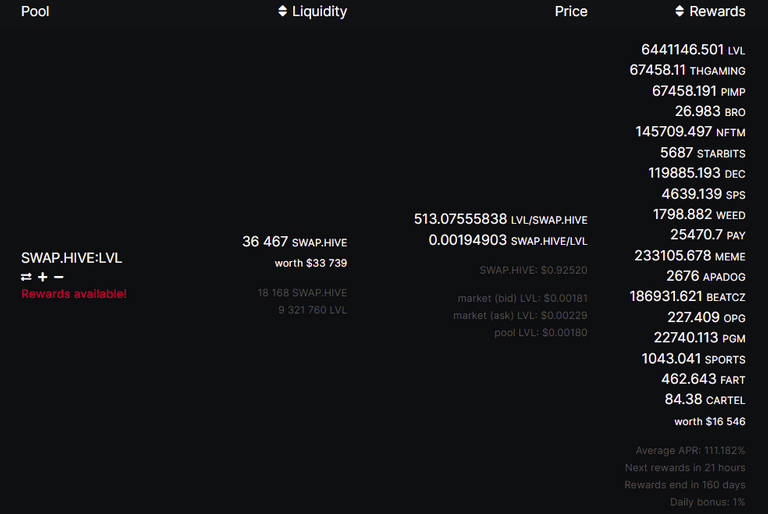 We don't give out financial advice. That's not our thing. We do like to see the smiles on our community's faces when they tell us about how their LP's are bringing in more and more LVL every day!
---
Reading Material: