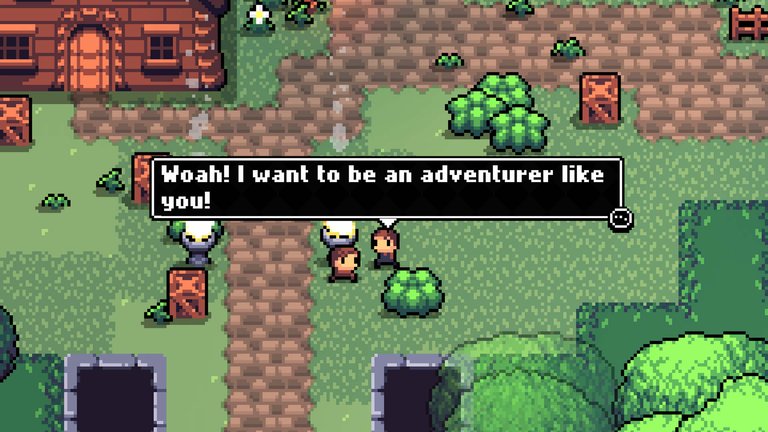 Such a great game

It isn't too often that I download a game with the whole pixel graphics thing going on. There have been way too many of these pixel art style games that have come out and a lot of them have been garbage. But Archvale is on a whole different level.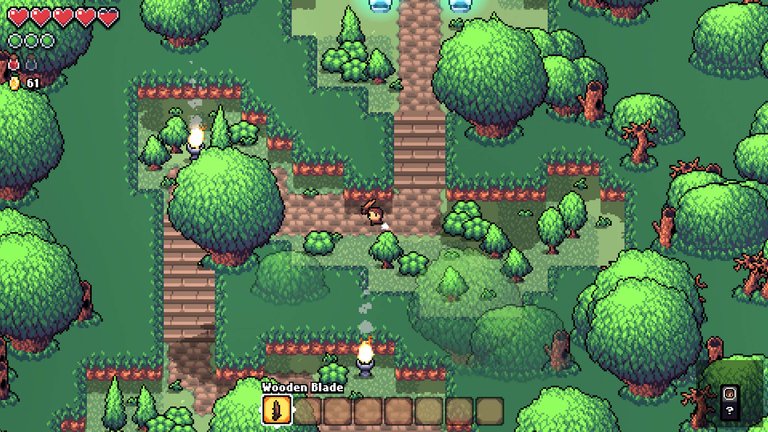 When I watched the trailer for the game, it really reminded me of Legend of Zelda: A Link to the Past. Link to the Past is one of the greatest games ever made and on that really got me to fall in love with the whole Action RPG genre.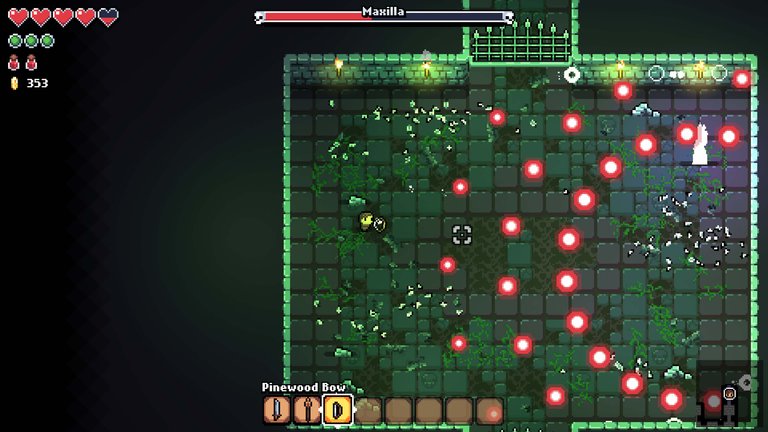 Now take elements from Link to the Past, add some Binding of Isaac gameplay, and then throw in the craziness of Enter the Gungeon, and you have the recipe for Archvale. It is everything that is awesome about those games and all mashed up perfectly into this masterpiece.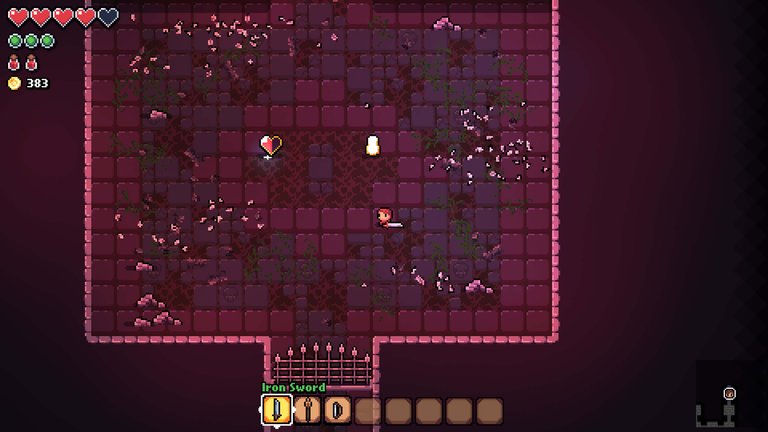 So, in Archvale, there really isn't much of a story. There is just a huge map to explore as you try and recover the pieces of the Arch. There are seven pieces of the arch spread out across the map and it is your job to go find them and restore the arch. I don't really have any idea what happens when you get all the pieces because I can't remember if the game even tells you what will happen.
This game is definitely not relying on a compelling story to keep you playing. Hell, your character doesn't even have a name. Instead, they have just made it super enjoyable and rewarding to go exploring the world.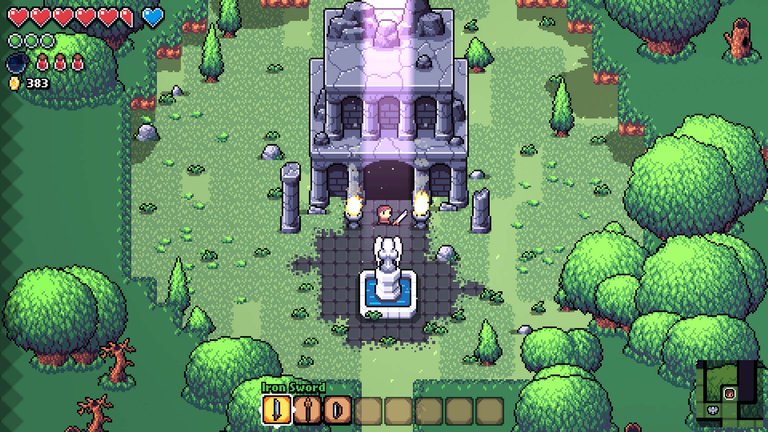 You start off in an area that looks a lot like Link to the Past, but once you finish the first dungeon, you learn that where you go next is really up to you. There is no linear story that you need to follow or any order you need to go and collect the shards. The different biomes do have their own sense of difficulty though, so if you aren't prepared for how hard the enemies are in a certain area, you can always just come back later.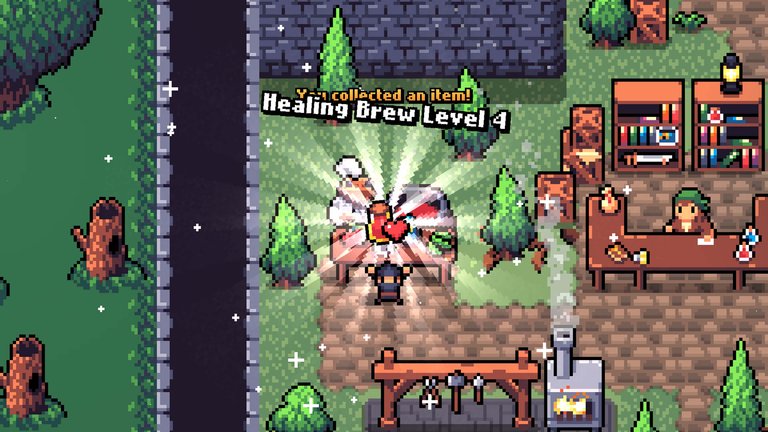 Some of the zones have their own little village where you can store your gold, buy upgrades, sell treasures, or craft new weapons and armor. The crafting system of the game is pretty cool and the different armor sets have some cool bonuses.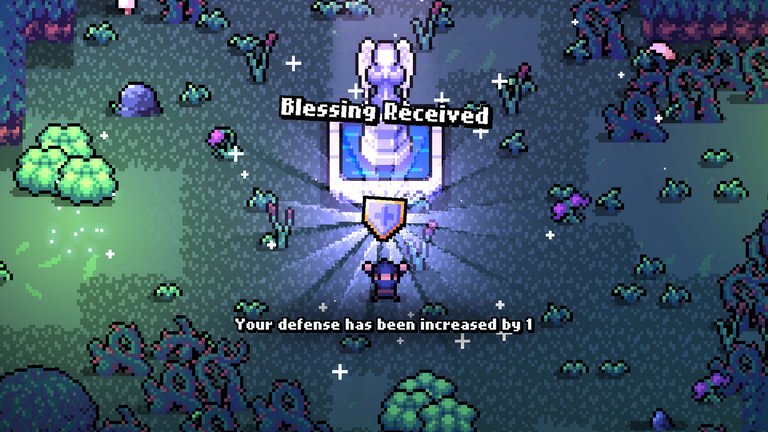 There really is no leveling system in the game either. Instead, as you explore and unlock more of the map, you become stronger from different weapon pick ups or by collecting defense bonuses each time you unlock a new shrine.
The shrines play a vital role in the game as well. They are used as teleportation spots as you can go back and forth between the different shrines that you have unlocked.
There is also a badge system that gives different boosts and to activate your badges, you need to activate a shrine. The shrines also heal you to full health and replenish your stash of health potions, but each time you activate a shrine, it also resets all the enemies in the world.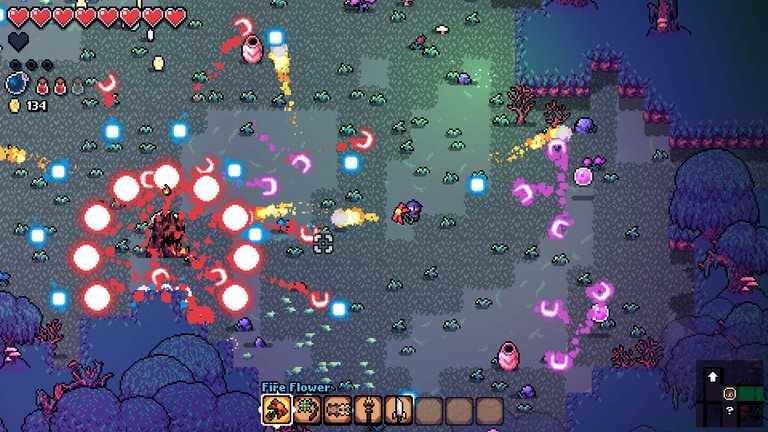 This game just proves that gameplay is more important than having amazing graphics. One of the things I really like about this game is that I don't need to follow a story or anything to enjoy it. With having Covid right now, my brain doesn't seem to be functioning at its peak level. So this is a perfect game to play while dealing with having Covid.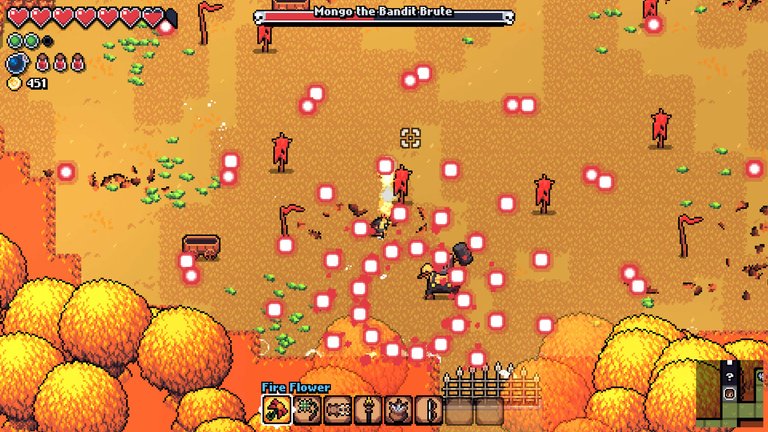 So if you are looking for a fun adventure that requires a level of skill, you should check this game out. It is a lot of fun and can be played in short bursts, but each time you play, you feel like you are making some forward progress. 10/10 would recommend.