What's common among us? Pretty obvious we all are gamers. Right? Heck yeah! We all love to play games. We live for that. But the gaming preferences may not be the same among us. Some of us love shooting, RPG & open world, while others favor card, racing & sports.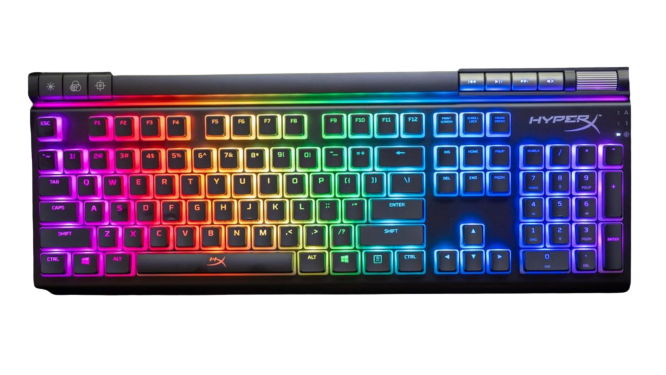 Some of us use PlayStation or Xbox. However, most of us prefer our PC for that incredible experience. For PC, we employ Mechanical keyboards and gaming mouses since it's easy and efficient. Nowadays, the instructions are cumbersome. We can do a lot. Gaming is on another level. Thanks to keyboards and mouses for offering more than enough buttons for functioning our in-game instructions. Absolutely impressive and uncomplicated. These two gaming amigos provide more: cool customizable RGBs and vibration motors. These are now even designed in such a way to enhance our gaming performances. We can personalize our mouse movement and target locking in distinct tones concurrently. Pretty sick! Oh Yeah! We just love those.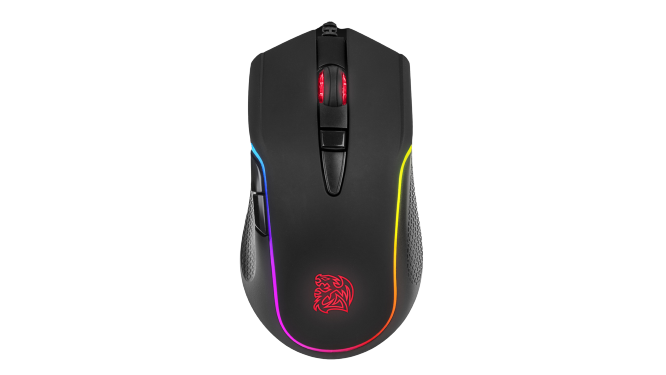 But what if I say I don't like these concepts. Why bother so much if you want additional benefits. Just play with an amateur mood. Oh, I know that look! Your ego will torment you to adjust the setting on an amateur tone. How about being skillful? Ok. Don't scratch your head. I know what you will say others are doing those that make you vulnerable to them.
Ok. I agree. But I just have the thing for you. Have you ever tried using a Game-pad? It's challenging if you are new to this, but once you grasp it, you become the conqueror. Don't laugh! Hey, don't. I know it's lame. But you get the gist.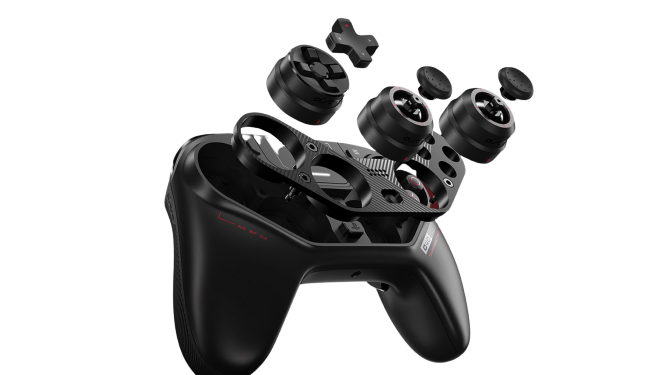 I know you're comfy with the side you're currently on. After all, they're just games; your initial inclination should be to pick whatever feels most natural. If you gear yourself with either one of the most significant PC controllers or a pairing of the best gaming mouse and keyboard, there's always an aspect of the turf being smoother. Both sides have their strengths and downsides.
But I would personally vouch for Game-Pad. I know most people will disagree. But again, if I ask you, what are we? Gamers, Right? For me, I love to experience my game alongside relishing. I want to live them. Game-Pad provides you with a classic feel. It enhances your skill. The more you play, the more proficient you become. Everything is in your hand so that you may concentrate totally on the atmosphere of your game. Believe me, when you pull the triggers and vibrate, it feels like firing. You basically relive that moment. Using Game-pad boosts your agility. It provides greater directional flexibility. You can own every aspect and nook of the game you are in. Using this, you have to go through every command list. Thus you master and utilize the game better. Swapping and reloading have distinct kicks on Game-Pad. The camera angle could be an issue for you as a rookie, but you will get to leverage the hang of it. In combat and zooming, it gives a vibe so enjoyable sometimes you will execute pointless, dumb movements solely to enjoy the way you desire.
𝕄𝕠𝕤𝕥 𝕤𝕚𝕘𝕟𝕚𝕗𝕚𝕔𝕒𝕟𝕥𝕝𝕪, 𝕒𝕗𝕥𝕖𝕣 𝕒 𝕗𝕖𝕨 𝕕𝕒𝕪𝕤, 𝕪𝕠𝕦 𝕨𝕚𝕝𝕝 𝕓𝕖 𝕤𝕥𝕦𝕟𝕟𝕖𝕕 𝕥𝕠 𝕕𝕚𝕤𝕔𝕠𝕧𝕖𝕣 𝕥𝕙𝕖 𝕚𝕞𝕡𝕣𝕠𝕧𝕖𝕞𝕖𝕟𝕥𝕤 𝕪𝕠𝕦 𝕨𝕚𝕝𝕝 𝕓𝕖 𝕞𝕒𝕜𝕚𝕟𝕘 𝕚𝕟 𝕪𝕠𝕦𝕣 𝕤𝕜𝕚𝕝𝕝𝕤 𝕕𝕒𝕪 𝕓𝕪 𝕕𝕒𝕪. 𝕀𝕥 𝕨𝕚𝕝𝕝 𝕒𝕝𝕨𝕒𝕪𝕤 𝕡𝕝𝕒𝕪 𝕒𝕟 𝕒𝕕𝕕𝕚𝕥𝕚𝕠𝕟𝕒𝕝 𝕖𝕗𝕗𝕠𝕣𝕥 𝕥𝕠 𝕜𝕖𝕖𝕡 𝕥𝕙𝕚𝕟𝕘𝕤 𝕣𝕖𝕗𝕣𝕖𝕤𝕙𝕚𝕟𝕘 𝕗𝕠𝕣 𝕪𝕠𝕦.
𝕿𝖍𝖊 𝖇𝖊𝖘𝖙 𝖕𝖆𝖗𝖙 𝖎𝖘 𝖜𝖊 𝖈𝖆𝖓 𝖕𝖑𝖆𝖞 𝖜𝖍𝖎𝖑𝖊 𝖘𝖎𝖙𝖙𝖎𝖓𝖌, 𝖜𝖆𝖑𝖐𝖎𝖓𝖌, 𝖆𝖓𝖉 𝖗𝖊𝖑𝖆𝖝𝖎𝖓𝖌. 𝖄𝖔𝖚 𝖜𝖎𝖑𝖑 𝖓𝖊𝖛𝖊𝖗 𝖍𝖆𝖛𝖊 𝖙𝖔 𝖙𝖆𝖐𝖊 𝖆𝖓 𝖚𝖓𝖜𝖆𝖓𝖙𝖊𝖉 𝖇𝖗𝖊𝖆𝖐 𝖋𝖗𝖔𝖒 𝖇𝖊𝖎𝖓𝖌 𝖋𝖆𝖙𝖎𝖌𝖚𝖊𝖉.
𝗬𝗼𝘂 𝗱𝗼𝗻'𝘁 𝗵𝗮𝘃𝗲 𝘁𝗼 𝘀𝘄𝗶𝘁𝗰𝗵. 𝗘𝗻𝗷𝗼𝘆 𝘁𝗵𝗲 𝘄𝗮𝘆 𝘆𝗼𝘂 𝗹𝗼𝘃𝗲 𝘁𝗼. 𝗕𝘂𝘁 𝘄𝗵𝗼 𝗸𝗻𝗼𝘄𝘀 𝘄𝗵𝗮𝘁 𝗮𝗿𝗲 𝘆𝗼𝘂 𝗺𝗶𝘀𝘀𝗶𝗻𝗴? 𝗚𝗶𝘃𝗶𝗻𝗴 𝗶𝘁 𝗮 𝘁𝗿𝘆 𝘄𝗼𝗻'𝘁 𝗯𝗲 𝘁𝗵𝗮𝘁 𝗿𝗲𝗴𝗿𝗲𝘁𝗳𝘂𝗹.
𝙸𝚏 𝚢𝚘𝚞 𝚍𝚘𝚗'𝚝 𝚑𝚊𝚟𝚎 𝚘𝚗𝚎 𝚊𝚗𝚍 𝚏𝚘𝚛 𝚝𝚑𝚎 𝚎𝚡𝚙𝚎𝚛𝚒𝚎𝚗𝚌𝚎, 𝚢𝚘𝚞 𝚍𝚘𝚗'𝚝 𝚗𝚎𝚎𝚍 𝚝𝚘 𝚜𝚙𝚎𝚗𝚍 𝚊 𝚏𝚘𝚛𝚝𝚞𝚗𝚎. 𝙸𝚗 𝚖𝚢 𝚗𝚎𝚡𝚝 𝚋𝚕𝚘𝚐, 𝙸 𝚠𝚒𝚕𝚕 𝚌𝚘𝚖𝚎 𝚞𝚙 𝚠𝚒𝚝𝚑 𝚊 𝚏𝚊𝚗𝚝𝚊𝚜𝚝𝚒𝚌 𝚘𝚗𝚎 𝚝𝚘 𝚓𝚞𝚜𝚝𝚒𝚏𝚢 𝚎𝚟𝚎𝚛𝚢 𝚍𝚒𝚖𝚎 𝚘𝚏 𝚢𝚘𝚞𝚛𝚜.


---