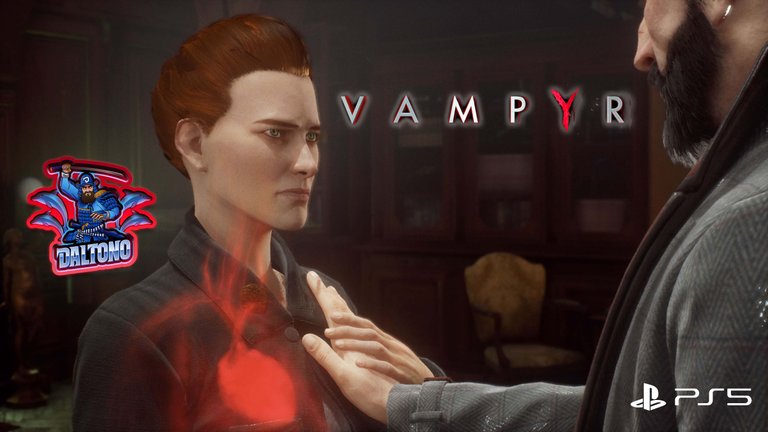 Die for me 🧛🏻‍♂️
I'm making some decent process in the story of Vampyr. I am somewhere around the end of Chapter 2 and things just keep getting more intense. The character dialogue is very well done, but there is a lot of it. Luckily this game makes it easy to skip through if you choose to. The thing is, each character has a very interesting story to tell, and more often than not I am more than willing to listen.
It is this amazing storytelling that makes the option to kill these characters for giant chunks of extra XP so damn tempting. I'm not going to lie, I have pretty much been feasting upon these people, which the game calls embracing, every single chance I get. The process is simple. As long as the person is not above my level, I can take control of their mind and lead them to a dark corner somewhere discrete. At that point, Dr. Reid sinks his teeth into their neck for a juicy replenishment.
When I say that the XP boosts are massive, it is no exaggeration. The way this game lets you level up is very unique and requires careful choices. Otherwise, you may miss out on the opportunity to obtain some of the best skills the game has to offer. Wouldn't you like to throw a massive blood spear through every enemy in your way? Trust me when I say it is so much fun.
In today's video, we continue the mystery of infiltrating this new part of town. I briefly met two characters in the last video, but I got up close and personal in this one. Too bad for them, they both had some pretty healthful blood. This made it impossible for me to resist the urge to embrace them and consume their blood for my benefit. The XP rewards were rather large and I can say that the whole experience was more than worth it. It is not every day that you get to enjoy two ripe humans.
I hope you enjoy the gameplay today and be on the lookout for another Vampyr video tomorrow showing off the fighting mechanics in greater detail.
---
---
---

My NFTs: https://inji.com/@daltono/nfts