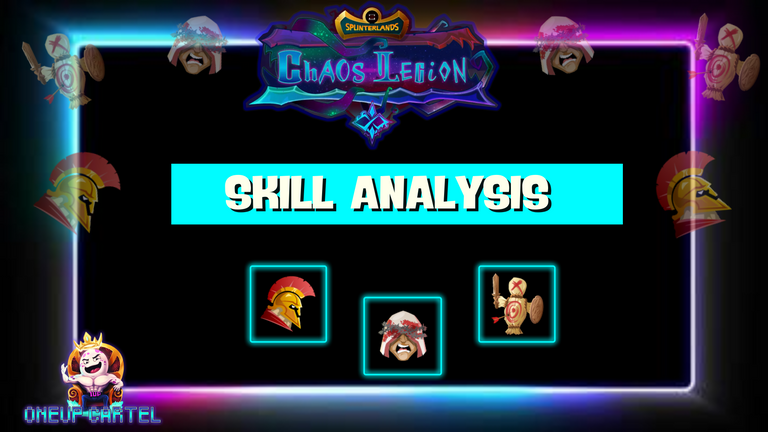 Image created in Canva
Almost a couple of weeks ago the "Splinterlands" team announced the number of new cards of the "Rewards" edition that will be released under the "Chaos Legion" framework, which would come into effect precisely today January 31, these cards come with many features different from what we are used to, One of them is that they are linked to the soul, that is to say, they will be tied to the account that obtains these cards in their daily or end of season rewards, but, there are also certain changes in the gameplay, such as the integration of new battle rules and additionally, 3 new "Abilities".
I won't talk about the battle rules, since they are practically the same as several abilities we already know, and it doesn't make sense to dedicate a whole post to them when most players already know them, what I will do in this opportunity, is to explain and/or analyze the 3 new abilities that come with these new reward edition cards, these abilities are really interesting and I will try to discover their maximum potential in this post, so that the whole community can get an idea of how to use them.
What I will say in this publication, is just my personal opinion and analysis about these skills and their performance in the battlefield, but, it may be that several players disagree with me in several aspects, so, I invite you all to leave in the comments your opinion about these skills:

"Conscript"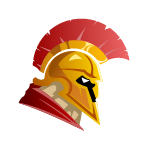 Conscript is one of the new abilities introduced to the game along with the 43 new cards of the "Rewards" edition, however, this ability will not be available for normal monsters, but for the 6 new summoners, so they will be the only ones able to use this ability that basically consists of calling a very powerful card to the battlefield to fight alongside us, although, the thing does not end there, so pay close attention to the following, because I will talk about all the potential that "Conscript" has as an ability.
What does Conscript do?
Simple, by using a summoner that contains the "Conscript" ability, we will be able to use a card from the "Gladius" edition on the battlefield, this means that, as you can imagine, we will be able to use these cards and their powerful "Bloodlust" ability in qualifying battles, including the famous "Tournaments", so they will no longer be used only in "Brawl" battles.
Although, not everything is rosy, since it is known in advance by the announcement of "Splinterlands" that, although the "Gladius" cards are very strong, the summoners who will be able to call them to the field, have a mana cost of 6, which is very high for a "Rare" type rarity card, which we have maxed out at 4 mana points, so the advantage that could be obtained by using a "Gladius" card is mitigated by the amount of mana available for each battle, taking into account that the summoner only gets 6 points.
---
When to use "Conscript"?
The answer to this question is simple, I already told you about the amount of mana of the summoners that will have the ability, so it is not very complicated to deduce, but, ideally, the battle should have a large amount of mana points available to be able to freely use our most powerful cards of the "Gladius" edition, think about using a summoner card like "Yodin Zaku or Byzantine Kitty", which have 7 mana points to be able to summon them to the field, so it will be easier to realize when we can use one of the new summoners with that ability.
---
Finally, I can't figure out a concrete strategy with them, since the abilities of the "Gladius" cards are very variable, so I generalize with respect to this new ability.

"Martyr"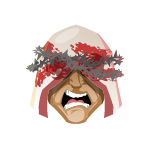 Martyr is one of the skills that I liked the most, it is incredible, besides it is very similar to the powerful "Bloodlust", since, "Martyr", gives all adjacent monsters +1 point in all its statistics, when the monster that has it "Dies" and leaves the field, this means that, the position in which we play our cards is key, so, before sending a battle and we plan to use one of our cards with the ability "Martyr", we must think very well to which cards we want to give the benefit of having +1 point in all their stats and if we choose correctly, there are great chances of winning the battle and use the effect well.
How to use Martyr?
There are several ways to use "Martyr", well at least the ones I am thinking about, but, they are very simple, maybe in the heat of battle, later I can bring you a strategy with these abilities, since, obviously I don't possess the necessary cards to test them, but, eventually I will. Continuing with the theme, some uses are as follows:
As the ability is granted to adjacent monsters, a strategy would be to place around the monster with "Martyr", a really offensive card from our side of the field, these cards can have, for example, the "Opportunity, Snipe and Sneak" abilities, this way all their stats will go up.

The same "Splinterlands" gave this strategy, but, it is not a bad idea and even more if we can reuse in a certain way the benefit of "Martyr". The idea is to use one or more cards with the "Resurrect" ability, if the monster with "Martyr" dies and gives the benefit to the adjacent cards, but revives again, when it leaves the field it can give +1 point in all the stats to the adjacent monsters that had already received it.

Weapons Training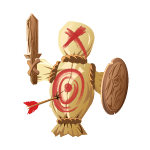 The skill "Weapons Training" is also very good and it so happens that, like the previous one, it also has a lot to do with the training of our monsters, since it gives the adjacent characters certain abilities, although it is not to any type of card, since, those affected by the ability are the monsters that do not have any type of attack, which means that, the monsters adjacent to the card with the ability "Weapons Training", will get the same type of attack as the card with "Weapons Training", fabulous isn't it?
An example for you to understand is the following:
If for example we have a "Gelatinous Cube" on the battlefield and it is adjacent to the card or cards with the ability "Weapons Training", the "Gelatinous Cube" will get the same type of attack as the monster with that ability, also, when I speak of cards in plural, if there are several cards with the ability mentioned, the adjacent monster will get the 2 types of attack, which will make it stronger. Can you imagine a "Gelatinous Cube" above level 6, with the ability "Heal and Scavenger" and additional can attack, it would be completely crazy, very interesting.
¿Cómo usar "Weapons Training"?
There must be thousands of combinations that can be tested with this ability, however, I can think of a couple of scenarios where we can take advantage of it, although, I clarify the same as I said with "Martyr", as I do not have the cards, I have not tested them live and direct, but when I get them, I will bring you all that information and strategies, for now, I can think of these combinations:
The first one I already mentioned, is to use "Gelatinous Cube" as a card without attack points, but, higher than level 6 so that it already has the "Heal" ability included, on the other hand, we must place our card around the monsters with the "Weapons Training" ability so that our gelatinous friend gets the type of attack of these cards, I remind you that, the more cards with the "Weapons Training" ability there are around, the more types of attack our monster will get. A Gelatinous Cube with attack must be very strong.

Another way to use this ability is to place more than one card without attacks adjacent to the monsters with "Weapons Training", maybe this can take our opponent by surprise, since, there are cards with a very good speed and that, if they get attack types, would be very interesting in the field, at this point, we must choose cards with a higher speed, to get the advantage, of course, avoiding the rule where the slowest attack first.

Conclusion
I really liked these new abilities, they make the player think much more in strategy before sending a team, besides, our opponents are also thinking much more before doing it, so, the competition becomes even tighter at all levels, so, it is important to think before acting and more if, There is a chance that we will be taken with "Conscript" and the "Gladius" edition cards on the field, although, something I forgot to mention, is that the "Dispel" ability will remove the effects of "Bloodlust and Martyr", there is no excuse to be able to face these cards with strategy. Later on I will bring you more interesting publications with proven strategies.
Without further reference, until the next "Splinterlords".
---

---
Hace casí un par de semanas el equipo de "Splinterlands" dio a conocer la cantidad de cartas nuevas de la edición de "Recompensas" que serán lanzadas bajo el marco de "Chaos Legión", las cuales entrarían en vigencia precisamente el día de hoy 31 de enero, estas cartas vienen con muchas características distintas a las que estamos acostumbrados, una de ellas es que están ligadas al alma, es decir que, estarán atadas a la cuenta que obtenga estas cartas en sus recompensas diarias o de final de temporada, pero, también hay ciertos cambios en la jugabilidad, como la integración de nuevas reglas de batalla y adicional, 3 nuevas "Habilidades".
No hablare de las reglas de batalla, ya que, practicamente son iguales a varias habilidades que ya conocemos, y no tiene sentido dedicar toda una publicación a ello cuando la mayoría de jugadores ya las conoce, lo que si hare en esta oportunidad, es explicar y/o analizar las 3 nuevas habilidades que vienen en compañía con estas nuevas cartas de la edición de recompensas, estas habilidades son realmente interesantes y tratare de descubrir su maximo potencial en esta publicación, para que toda la comunidad pueda hacerse una idea de cómo poder utilizarlas.
Lo que diré en esta publicación, es solo mi opinión y análisis personal acerca de estas habilidades y su desempeño en el campo de batalla, pero, puede que varios jugadores están en desacuerdo conmigo en varios aspectos, así que, les invito a todos dejar en los comentarios su opinión acerca de estas habilidades:

"Conscript"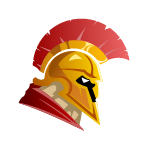 Conscript es una de las nuevas habilidades introducidas al juego en conjunto con las 43 nuevas cartas de la edición de "Recompensas", sin embargo, esta habilidad no estará disponible para monstruos normales, sino para los 6 nuevos invocadores, por lo que, estos serán los únicos capaces de utilizar dicha habilidad que, básicamente consiste en llamar al campo de batalla a una carta muy poderosa para que luche al lado de nosotros, aunque, la cosa no acaba allí, así que presten mucha atención a lo siguiente, porque, hablare de todo el potencial que tiene "Conscript" como habilidad.
¿Qué hace Conscript?
Sencillo, al utilizar un invocador que contenga la habilidad de "Conscript", podremos utilizar una carta de la edición de "Gladius" en el campo de batalla, esto quiere decir que, así es, como ya deben imaginar, podremos utilizar estas cartas y su poderosa habilidad de "Bloodlust" en batallas clasificatorias, incluidos los famosos "Torneos", por lo que, ya no solo se utilizaran en las batallas de "Brawl".
Aunque, no todo es color de rosa, ya que se conoce de antemano por el anuncio de "Splinterlands" que, a pesar de que las cartas "Gladius" son muy fuertes, los invocadores que podrán llamarlos al campo, tienen un costo de mana 6, lo cual, es muy alto para ser cartas de rareza tipo "Rara", las cuales hemos vito maximo en 4 puntos de mana, así que, la ventaja que se podría obtener utilizando una carta "Gladius", es mitigada por la cantidad de mana disponible para cada batalla, tomando en cuenta que, nada mas el invocador se lleva 6 puntos.
---
¿En qué momentos utilizar "Conscript"?
La respuesta a esta pregunta es sencilla, ya les comenté sobre la cantidad de mana de los invocadores que tendrán la habilidad, así que, no es muy complicado deducirlo, pero, lo ideal es que, la batalla tenga una gran cantidad de puntos de mana disponible para poder usar libremente a nuestras cartas mas poderosas de la edición de "Gladius", piensen en que utilizaran una carta de invocador como "Yodin Zaku o Bizantine Kitty", los cuales, tienen 7 puntos de mana para poder invocarlos al campo, así será más fácil darse cuenta de cuando podemos usar a uno de los invocadores nuevos con dicha habilidad.
---
Por último, una estrategia concreta con las mismas no la puedo descifrar, puesto que, las habilidades de las cartas de "Gladius" son muy variantes, por eso generalizo con respecto a esta nueva habilidad.

"Martyr"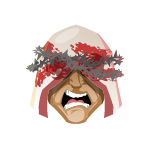 Martyr es una de las habilidades que mas me han gustado, es increíble, ademas de que es muy parecida a la poderosa "Bloodlust", puesto que, "Martyr", otorga a todos los monstruos adyacentes +1 punto en todas sus estadísticas, cuando el monstruo que la posee "Muere" y sale del campo, esto quiere decir que, la posición en la que juguemos nuestras cartas es clave, así que, antes de mandar una batalla y tenemos pensado utilizar una de nuestras cartas con la habilidad "Martyr", debemos pensar muy bien a cuales cartas queremos darle el beneficio de tener +1 punto en todas sus estadísticas y si elegimos correctamente, hay grandes posibilidades de ganar la batalla y utilizar bien el efecto.
¿Como usar Martyr?
Hay varias maneras de usar "Martyr", bueno al menos en las que estoy pensando, pero, son muy sencillas, quizás en el calor de la batalla, mas adelante pueda traerles una estrategia con estas habilidades, ya que, obviamente no poseo las cartas necesarias para probarlas, pero, eventualmente lo hare. Siguiendo con el tema, algunos usos son los siguientes:
Como la habilidad se otorga a los monstruos adyacentes, una estrategia seria colocar alrededor del monstruo con "Martyr", una carta realmente ofensiva de nuestro lado del campo, estas cartas pueden tener, por ejemplo, las habilidades de "Opportunity, Snipe y Sneak", de esta forma todas sus estadísticas subirán.

El mismo "Splinterlands" dio esta estrategia, pero, no es mala idea y mas si podremos reutilizar de cierta manera el beneficio de "Martyr". La ides es utilizar una o varias cartas con la habilidad "Resurrect", si el monstruo con "Martyr", muere y da el beneficio a las cartas adyacentes, pero vuelve a revivir, al salir del campo nuevamente podrá dar nuevamente +1 punto en todas las estadísticas los monstruo adyacentes que ya lo habían recibido.

Weapons Training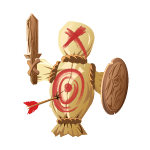 La habilidad "Weapons Training" también es muy buena y da la casualidad que, al igual que la anterior, también tiene mucho que ver con la formación de nuestros monstruos, ya que la misma, otorga a los personajes adyacentes ciertas habilidades, aunque, no es a cualquier tipo de carta, puesto que, las afectadas por la habilidad son los monstruos que no poseen ningun tipo de ataque, lo que quiere decir que, los monstruos adyacentes a la carta con la habilidad "Weapons Training", obtendrán el mismo tipo de ataque que las carta con "Weapons Training", fabuloso no?
Un ejemplo para que entiendan es el siguiente:
Si por ejemplo tenemos a "Gelatinous Cube" en el campo de batalla y este se encuentra adyacente a la carta o cartas con la habilidad "Weapons Training", el "Gelatinous Cube" obtendrán el mismo tipo de ataque que el monstruo con dicha habilidad, ademas, cuando hablo de cartas en plural, si hay varias cartas con la habilidad mencionada, el monstruo adyacente obtendrá los 2 tipos de ataque, lo que lo hará mas fuerte. Se imaginan a un "Gelatinous Cube" por encima del nivel 6, con la habilidad "Heal y Scavenger" y adicional pueda atacar, seria una completa locura, muy interesante.
¿Como usar "Weapons Training"?
Deben de existir miles de combinaciones que se puedan probar con esta habilidad, sin embargo, se me ocurren un par de escenarios en donde podamos sacarle provecho, aunque, aclaro lo mismo que comente con "Martyr", como no tengo las cartas, no he probado las mismas en vivo y directo, pero, cuando las vaya obteniendo, les traeré toda esa información y estrategias, por lo pronto, se me ocurren estas combinaciones:
La primera ya la mencioné, es utilizar a "Gelatinous Cube" como carta sin puntos de ataque, pero, superior al nivel 6 para que ya tenga incluida la habilidad de "Heal", por otro lado, debemos colocar a nuestra carta alrededor de los monstruos con la habilidad de "Weapons Training" para que así nuestro gelatinoso amigo obtenga el tipo de ataque de estas cartas, les recuerdo que, mientras mas cartas con la habilidad de "Weapons Training" hayan alrededor, mas tipos de ataque obtendrá nuestro monstruo. Un Gelatinous Cube con ataque, debe ser muy fuerte.

Otra forma de utilizar esta habilidad, es colocando mas de una carta sin ataques adyacentes a los monstruos con "Weapons Training", quizás esto pueda tomar por sorpresa a nuestro oponente, puesto que, existen cartas con una muy buena velocidad y que, si obtuvieran tipos de ataque, sería muy interesantes en el campo, en este punto, debemos escoger cartas con una velocidad superior, para obtener la ventaja, por supuesto, evitando la regla donde los más lentos ataquen primero.

Conclusión
Me han gustado realmente estas nuevas habilidades, hacen que el jugador piense mucho mas en estrategia antes de mandar un equipo, ademas, nuestros oponentes también están pensando mucho mas antes de hacerlo, así que, la competencia se vuelve aun mas reñida en todos los niveles, por lo que, es importante pensar antes de actuar y mas si, existen las posibilidades de que nos tomemos con "Conscript" y las cartas de la edición "Gladius" en el campo, aunque, algo que olvide mencionar, es que la habilidad "Dispel" quitara los efectos de "Bloodlust y Martyr", no hay excusa para poder enfrentar con estrategia a estas cartas. Mas adelante les traeré publicaciones más interesantes y con estrategias probadas.
Sin más a que hacer referencia, hasta la próxima "Splinterlords".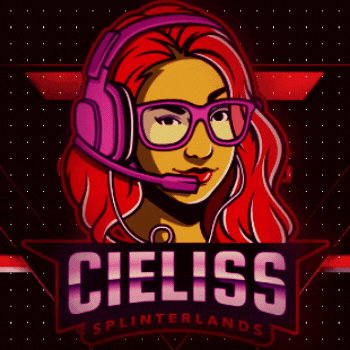 ¡I invite everyone to join Splinterlands, the best game based on chains of blocks, full of adventures, battles, and strategies where you will have fun and get rewards according to your league!
---

---

Join the official Spanish community here Discord