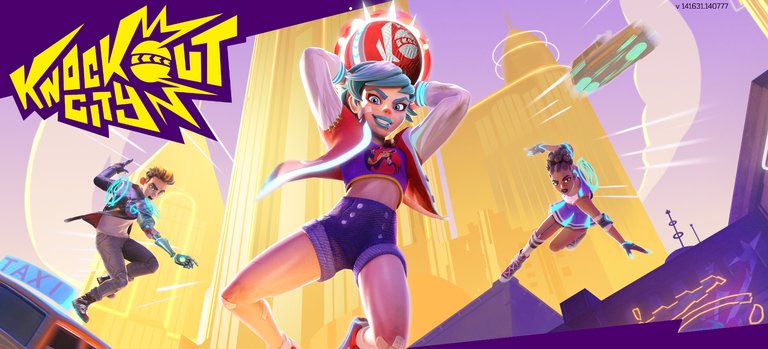 Capture taken from the game Knockout City on my PC


Knockout City - Review
Video games are a pretty good source of entertainment for people, representing for many even a hobby. In my case, I play occasionally to have fun together with my friends and this game is just for that.
Knockout City is an action game developed by Velan Studios and published by Electronic Arts that consists of reliving the experience of playing basketball with your buddies.wwwwW

Knockout City - Reseña
Los videojuegos son una fuente bastante buena de entretenimiento para las personas, representando para muchos hasta un pasatiempo. En mi caso, juego de forma ocasional para divertirme en conjunto con mis amigos y este juego es precisamente para eso.
Knockout City es un juego de acción desarrollado por Velan Studios y publicado por Electronic Arts que consiste en revivir la experiencia de jugar balonazos con tus compañeros.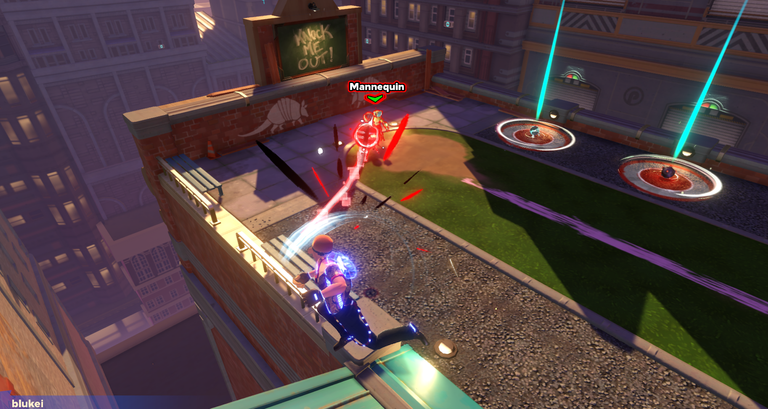 Capture taken from the game Knockout City on my PC

Many of us had experience with these types of classic games when we were younger, we had the joy of playing at the park, school, among others. Dodge ball consists of taking a ball and throwing it to hit the opponent, so that you eliminate players every time you hit the ball.
The main objective of the game consists of different modalities such as games in teams of 3, teams of 4, games in duos and individual games where basically we have to pick up balls all over the stadium to throw them to the opponent, having the possibility of catching the opponent's ball to throw it again and score points. In addition, the game has a series of special balls that make the game a unique experience, from bomb balls to cage balls, which consist of balls that trap the opponent so that he cannot move for a limited time.
Muchos de nosotros tuvimos experiencia con estos tipos de juegos clásicos cuando más chicos, teníamos la dicha de jugar en el parque, escuela, entre otros. Balonazos consiste en tomar una pelota y lanzarla para pegársela al contrincante, de modo que vayas eliminando a los jugadores cada vez que pegas la pelota.
La temática del juego consiste diferentes modalidades como son juegos en equipos de 3, equipos de 4, partidas en dúos e individuales donde básicamente tenemos que recoger pelotas por todo el estadio para lanzárselas al contrincante, teniendo la posibilidad de atrapar la pelota del contrincante para lanzársela de nuevo y así anotar puntos. Además, el juego cuenta con una serie de pelotas especiales que hacen el juego una experiencia única, desde pelotas bomba hasta pelotas jaula, las cuales consisten en pelotas que atrapan al contrincante para que no pueda moverse durante un tiempo limitado.
Capture taken from the game Knockout City on my PC

The winner is the team that scores the minimum number of points, which for 3 vs. 3 games is 10 points.
During the games we have the possibility of making strategies to play in groups and be able to win the games in an easier way, highlighting teamwork skills and fast and effective communication.
This represents a game with a simple concept adapted to the era, including new features such as changes in character aesthetics, well-crafted maps and similar features that make for a fantastic experience.
In this case, Knockout City revives this classic experience of many to be played through our devices. So far it is available on PC, PlayStation 4 and 5, Xbox Series, Xbox One and Nintendo Switch.
El ganador resulta ser el equipo que anote una cantidad de puntos mínimos, que para las partidas de 3 contra 3 son una cantidad de 10 puntos.
Durante las partidas tenemos la posibilidad de hacer estrategias para jugar en grupos y poder ganar las partidas de forma más sencilla, destacando las habilidades de trabajo en equipo y la comunicación rápida y efectiva.
Este representa un juego con un concepto simple adaptado a la era, incluyendo características nuevas al mismo como cambios de la estética del personaje, mapas bien trabajados y características similares que hacen que la experiencia sea algo fantástico.
En este caso, Knockout City revive esta experiencia clásica de muchos para poder ser jugada a través de nuestros dispositivos. Hasta el momento se encuentra disponibles en ordenador, PlayStation 4 y 5, Xbox Series, Xbox One y Nintendo Switch.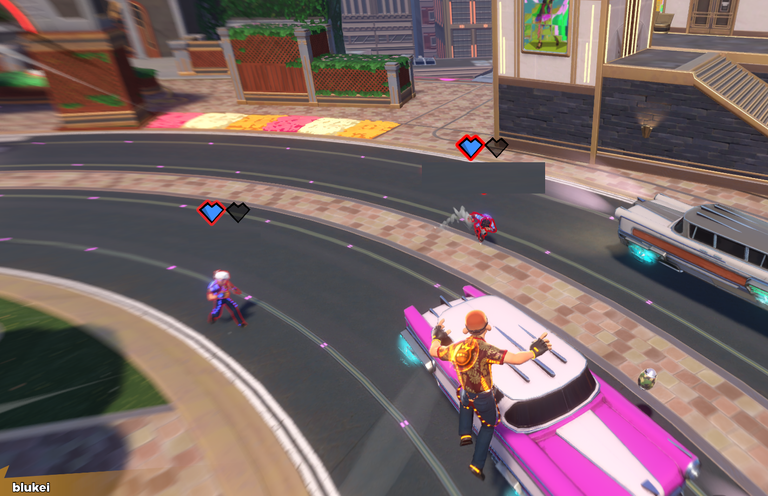 Capture taken from the game Knockout City on my PC

I recommend this game to anyone who is looking for a fun time with friends and has a computer or console that can run it.
Thank you very much for reading this post, also anyone who wants to play with me is welcome.
See you next time!
Les recomiendo este juego para cualquier persona que busque pasar un tiempo divertido entre amigos y disponga de un ordenador o consola que pueda correr el mismo.
Muchas gracias por leer este post, además todo aquel que quiera jugar conmigo es bienvenido.
Hasta la próxima!
---

---
Illustrations are created by @tripode and content by me.