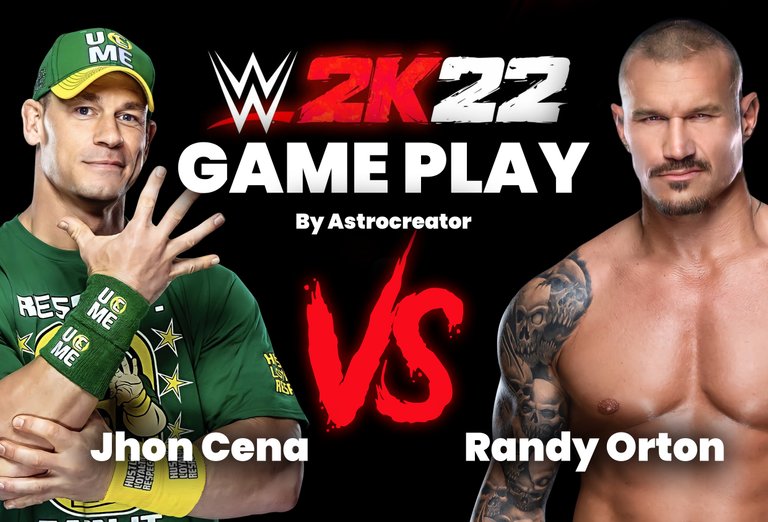 ---


Hello everyone, in this second episode of the WWE 2K22 gameplay I show you the match that saw me face the famous Jhon Cena, in this match the fighter I used is Randy Orton, the rules of this matchi foresee a ko of alemeno 10 seconds of the opponent. The tactic I used was to lead a frenetic match without moments of rest, I tried to attack without stopping, trying to put the opponent in difficulty without giving him respite. The match was a lot of fun, and I was able to fully express the potential of the fighter I used, in the end I managed to dodge Jhon Cena's finishing move and performed two of my finishing moves which knocked out the opponent, the referee starts counting and the count rises to 10, victory.
I hope you enjoy this series, I invite you to let me know what you think in the comments.




Ciao a tutti, in questo secondo episodo di gameplay di WWE 2K22 vi mostrerò l'incotro che mi ha visto fronteggiare il famosissimo Jhon Cena, in questo incontro il lottatore da me utilizzato è Randy Orton, il regolamento di questo matchi prevede un ko di alemeno 10 secondi dell'avversaro. La tattica che ho utilizzato è stata quella di condurre un incontro frenetico senza attimi di riposo, ho cercato di attaccare senza sost, cercando di mettere in difficoltà l'avversario senza dargli tregua. L'incotro è stato molto divertente, ed ho potuto esprimere al meglio il poteziale del lottatore da me utilizzato, sul finale sono riuscito a schivare la mossa finale di Jhon Cena e ho eseguto due mie mosse finaliche hanno mandato ko l'avversario, l'albitro inizia a contare ed il conteggio arriva fino a 10, vittoria. Spero che questa serie vi piaccia, vi invito a farmi sapere cosa ne pensate nei commenti.


---
▶️ 3Speak