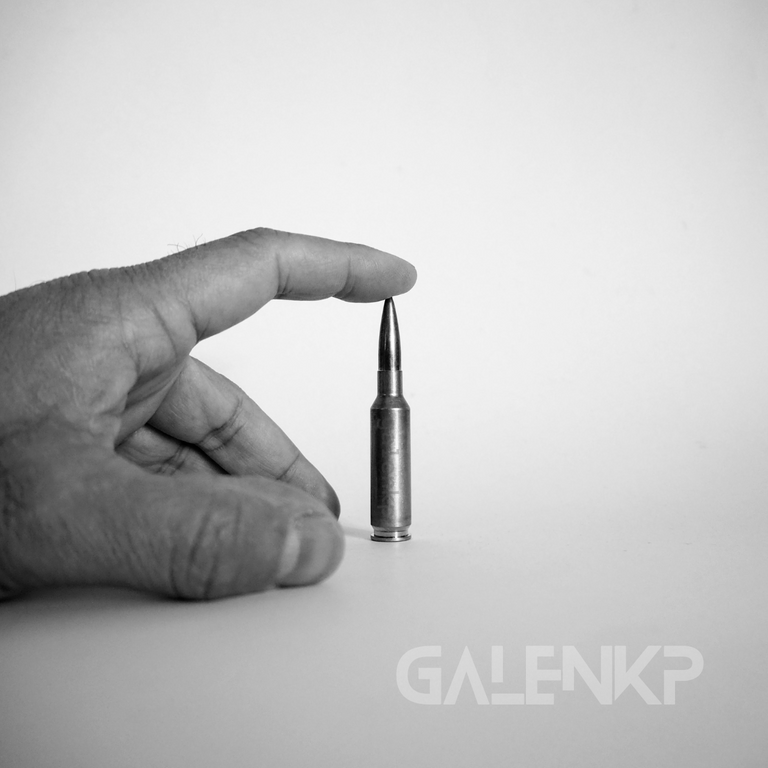 ---
---
Today I was talking to a chap I've known for a while, one I sometimes go hunting with and, typically, the conversation turned to outdoorsy stuff as we're both interested in and embrace that lifestyle.
He's not a trained long range shooter like myself, so it's a little difficult to hunt with him as I can make shots at well past the range he can; it doesn't help that the calibre and rifle system he uses is not much good for shots much past 200 metres. He can hit things out past that range but chooses not to as the energy imparted to the target isn't enough for a clean kill - despatching an animal humanely is the most important thing for both of us - I'd not shoot with someone who didn't have that ethos.
Over the conversation I brought up fishing which he loves and does well...and I don't really like all that much, and do it badly.
I know how to do it, how to tie the knots, cast and reel in then deal with whatever I've caught. I've not yet learned how not to tangle the line on the real though, or untangle it, but I make do and could feed myself by fishing if I had to. The thing is though, I don't really like fishing because it feels cruel to the fish.
Snagging a fish through the mouth and face with a hook and reeling it up from the depths where it can breathe to the surface and into the air where it cannot, with it struggling all the way, doesn't seem like it'd be a lot of fun for the fish. Then it gets held up for a photo, knocked on the head or thrown into a bucket and that's that. Dead.
I've been labelled as cruel in the past, for being a hunter; fair enough, people are entitled to their own opinions.
I'm a responsible hunter though and won't take a shot unless the probability is almost beyond doubt that my bullet will despatch the animal instantly. I'm also trained to shoot at a long way past a mile, so hunting at anything less than that range is reasonably easy. I have the best equipment available which combines with my skill and training to mean missing my point of aim isn't something that generally happens. Within a very short time from impact the animal is dead and knows nothing about it in the process. Of course, having good judgement is also important, knowing when not to shoot.
Fishing though? Hmm, the fish has longer to think about its impending doom, many minutes and sometimes hours with big game fishing. I wonder what they're thinking.
Don't get me wrong here, I'm not calling those who go fishing cruel, that would be no better than people calling me cruel for hunting; it's just that I feel it's a cruel thing to do to the fish and I'm not inclined to do it much. It's just a feeling I have, just like I think horse racing is cruel considering they whip those horses around like that, all in the name of gambling. Cruel.
We had a good chat about it today, that fellow and I. We weren't out to solve any issues, or to win an argument, we were just talking.
As hunters, both of us have been called cruel at one time or another, surprisingly usually by someone who eats meat! I wonder where they think the meat they eat actually comes from...*plastic trays in the supermarket? We concluded that it was personal choice on how one thought about hunting or fishing or horse racing for that matter, just as it is for a person to chooses to eat mean or not. We are all entitled to our opinions and whilst they may be unfounded, baseless and downright ridiculous, people are still entitled to them.
---
I wonder about your opinion on this situation, hunting and fishing.
There are so many fishing shows on television here in Australia where one can see the battle between fish and angler, and the result of a successful catch but, interestingly, there are no shows about hunting, you know, shooting a deer, field dressing it and carrying it back to base. I wonder why that is sometimes. Could it be as simple as the fact firearms are used for hunting or is there some other stigma about hunting?
But what about you, do you feel fishing is cruel or inhumane? I mean line fishing, netting or trawling, and how about hunting? Do you see a difference between hunting with a rifle where the animal is despatched immediately and an abattoir where animals lined up one after the other and are electrocuted or stabbed to death so that you can serve it up on a plate with a side of greens? Have you ever provided your own meat or seafood for consumption or do you prefer someone else to do the hard work? What are your thoughts on the situation? Feel free to comment below.
---
Design and create your ideal life, don't live it by default; tomorrow isn't promised so be humble and kind - galenkp
Any images in this post are my own.