October is generally a very rainy month here in the highlands of Panama. This year was no exception. We broke our previous record twice for most rain in a 24 hour period in October!
Last year, October received 33.51 inches of rain during the month. At that point, we had received 135.6 inches in the year (2021).
This year, the numbers have been very different!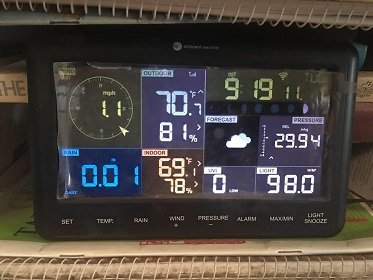 Since yesterday was the last day of October, I counted up our totals so far for the month and year to date last night. It was interesting to note a few differences between the two years when I've been monitoring weather.
Last year in October we had 33.51 inches of rain, but this year, we only had 29.91 inches during the month. It makes it look like there was much less rain, but when you compare the totals for the year to date, there is quite a difference!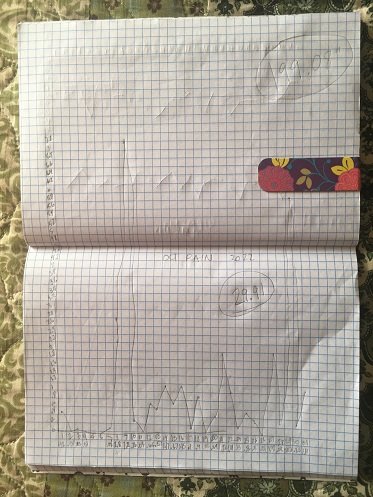 Last year up to this point, we had had 135.6 inches of rain. This year, however, is a different story! A whopping 199.08 inches have fallen from January to the end of October this year. That's more than 60 inches more! No wonder it feels like there have been crazy amounts of rain this year!
One thing that also happened this month was we had a lot of rain on two different days. So much rain, in fact, that it broke the record I had recorded from last October. On the 9th, we had 7.21 inches. On the 29th, we received 5.82 inches of rain! The next highest amount I have recorded was October 7 of last year with 4.78 inches in one day!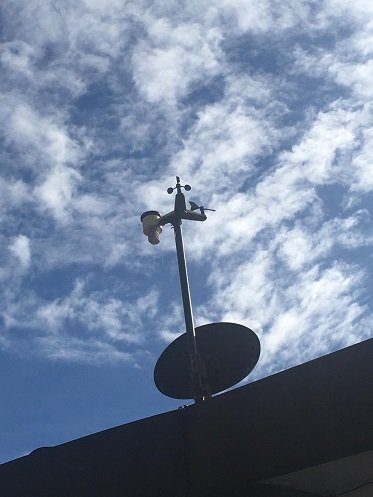 I love being able to keep track of the weather with my weather station. The only maintenance we've done it up to this point is clean the spider webs out of the rain collection cup once. It's a great weather station and I'm happy to know exactly how much rain we have falling at our house!
Dry season is just around the corner, and I know that I'll be missing the rain as we start to see the grass go from green to brown. My boot has sprung a leak in it though, so I'll be glad for some drier months soon!