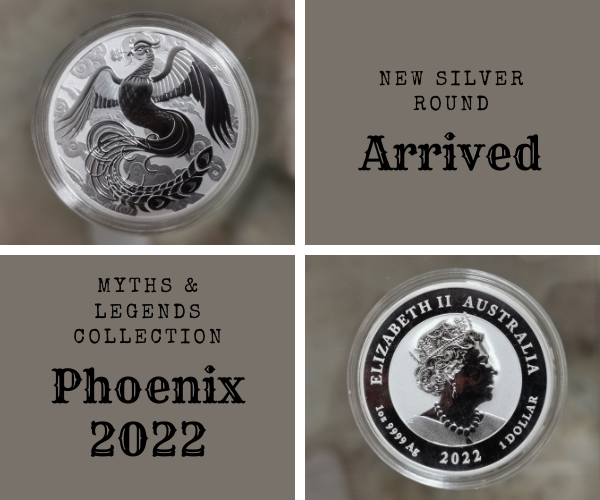 My third silver coin arrived!
And I could not be happier, I really love it! This is the second coin I bought from the Chinese Myths & Legends collection Australia 2022. Honestly, it was not done on purpose, I truly loved the dragon last time, but this time I didn't even realize that my new coin was from the same collection. But it's pretty nice that it is, feels like I'm starting to truly collect these silver coins now, rather than buying them randomly. I may now even keep an eye out for the next one in the series, hopefully, I love that one too!

Let's check out the new phoenix!
First, here's a good picture of the obverse: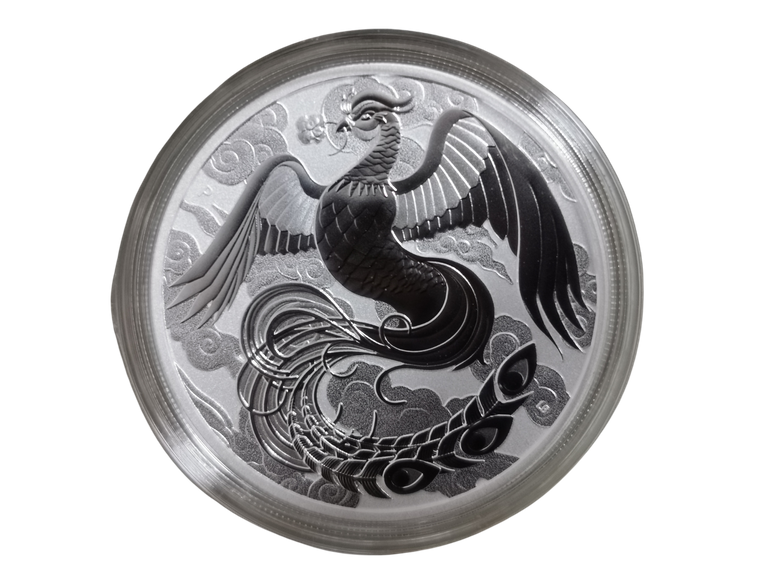 I really love it, what a beautiful creature! I was in doubt if I'd buy the colored one this time as I really love these as well, but I decided to first dig into some more information if this is smart or not. I know these come in more limited numbers but I'm not sure if that's a good enough reason to buy one of the colored ones. If anyone has advice, please do share!
And the reverse: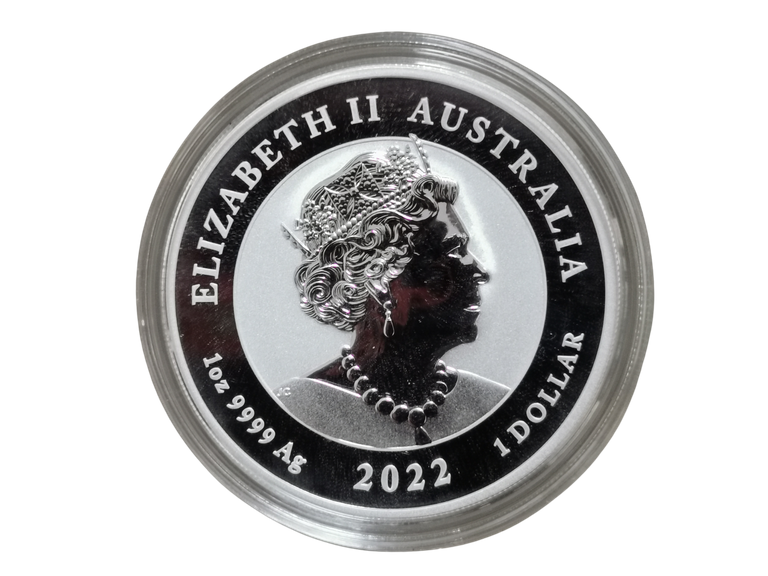 Well, not much to say about the reverse, it's the same on many coins, Queen Elizabeth. Not my favorite, but thankfully, I can just enjoy the front! Almost all the coins I love, have Queen Elizabeth on the reverse, meaning that I also learned that she is ruling on quite a few sides of the world, which I had no clue about. I wasn't paying that much attention in history classes when I was young, you see!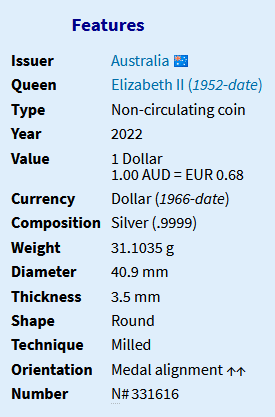 Above you can see the data I pulled from the numista website (linked in the footer).

Chinese Myths & Legends Collection Australia 2022
I discovered today that this collection only has 2 coins in it so far, and I both have them. Pretty funny considering this was my third coin and I didn't deliberately hunt for another one in the same collection: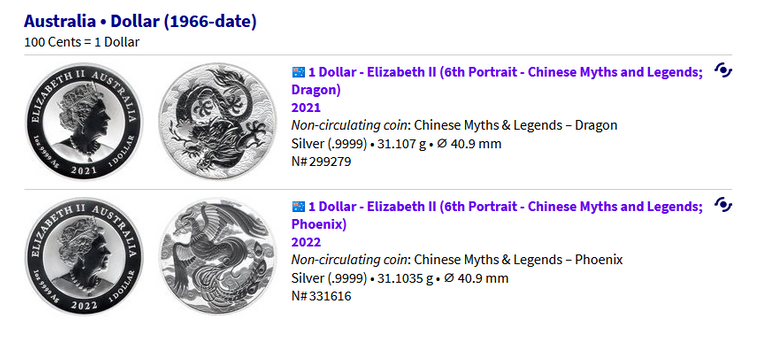 I can't wait to find out which coin is next, and also where I'm going to save these coins lol. I have so much room but not enough storage boxes etc so our house is still a mess currently. I will need to buy a nice box or something for these rounds. But I'm sure in a few weeks from now, things will fall into place and I will have everything sorted! Hopefully in time for the next coin that I will order!
Thanks for stopping by!

More Silver Stacking Content

Credits

Let's Connect
If you want to connect, you can give me a follow on my socials. For inquiries, you can send me a direct message on Discord.

Social Media Management Portfolio:

My Referral Links: