---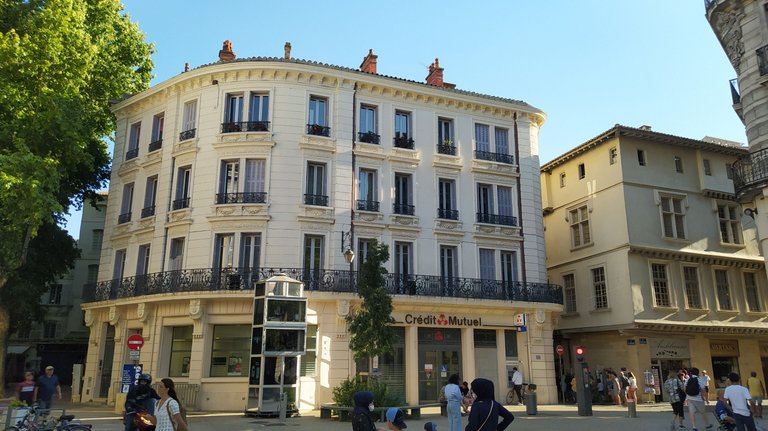 Memories...Saturday is the right day to remember some more events that once brought us interesting moments. Sad, tough, or happy ones :) Well, I prefer the last category, as usually traveling means happiness for me! Just visited a place, that is still to come here, but it was a very short visit. Who read my post from a few days ago could know that a few of my days were just swept away. Finally, I got better so what we had left was just two days, anyway, it was fun. In contrary to this recent short trip, I can say that last summer was different. We traveled a little longer, so more destinations could be our host. Mostly I have already mentioned many of them and shared them with you, as well as this visit to the French city, Avignon. In that post, a lot of pictures and a story came about why we ended up there and not in some other city. But I also made a short video from some places, like the walls of Avignon from the Middle Ages, the famous bridge from Avignon which also has its own song, the Palace of the Popes, and the Ferris wheel. Not a lot of things, but I am forgetting to do more footage of the places. I found those short videos and the photos I still haven't used in my post and decided that they will come as well. Unfortunately, just leftover photos, as the other ones already were published and I will not use them again.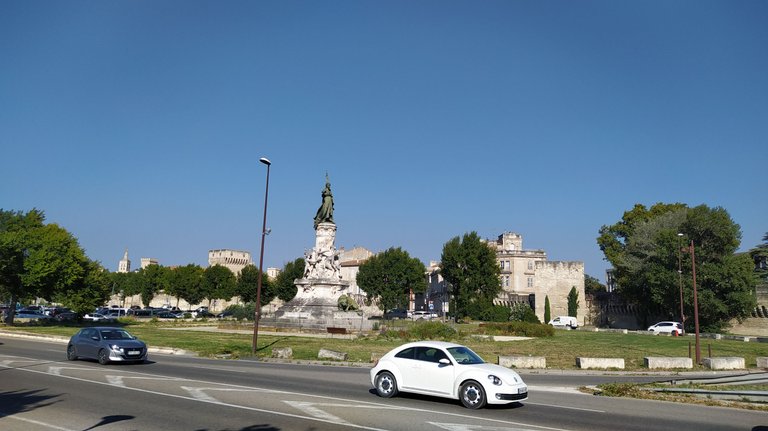 However, the moving photos - my humble and short video, can give also another view. First of all, we can see the Ferris wheel that is close to the River Rhone. I was tempted to have some fun from there but logic spoke: let's have first a walk in the old part of the city. That is where the Palace of the Popes is. There is also a small square where a musician was playing... It was nice to see and hear, but due to the wind that is heard so much in the video I removed all the music parts and put another background music. Do you hear the nice piano sounds? That is the last part of a classical piano piece, Intermezzo op. 117 no. 1 composed by Johannes Brahms. Played by my very good friend, when he was playing me the repertoire for one of his concerts.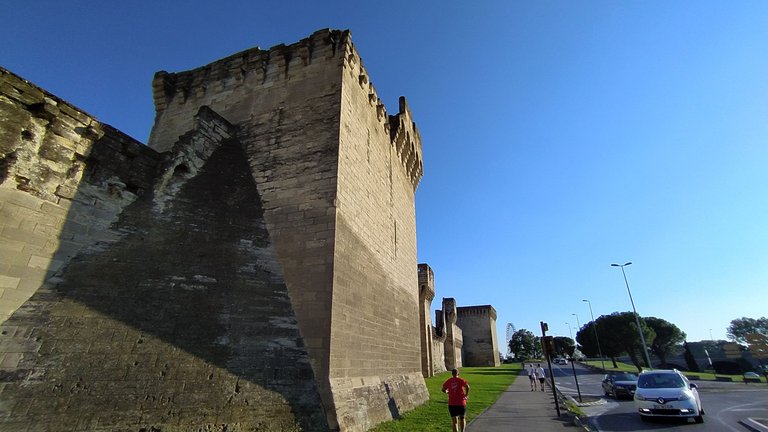 We walked in the old part of the town, had some food intake, and continued with our mini-tour. @themagus mentioned in one of his comments that he and his good lady usually walk around hours and hours in a place and also get lost sometimes. That is a cool part when you go on foot. You see, we also ended up in some parts of the city that are not so attractive... I mean the photo from left side :)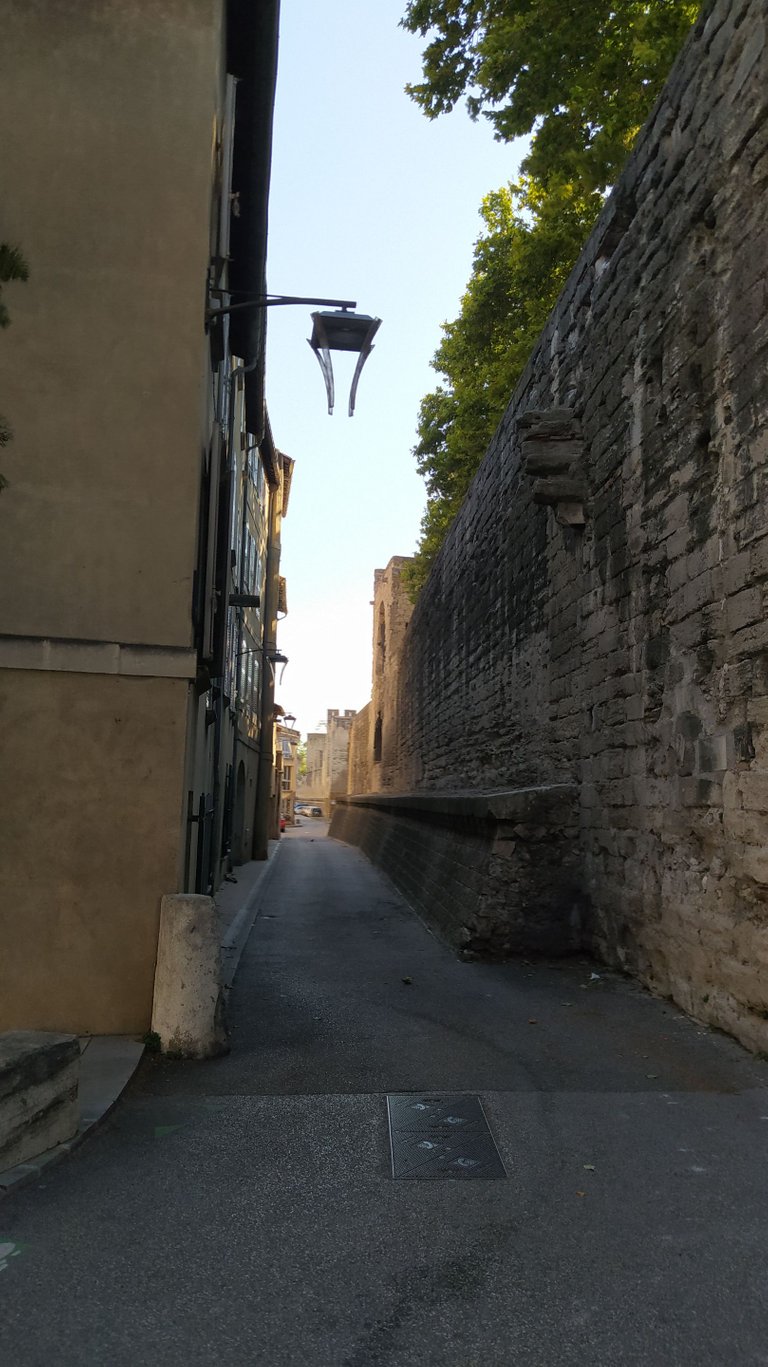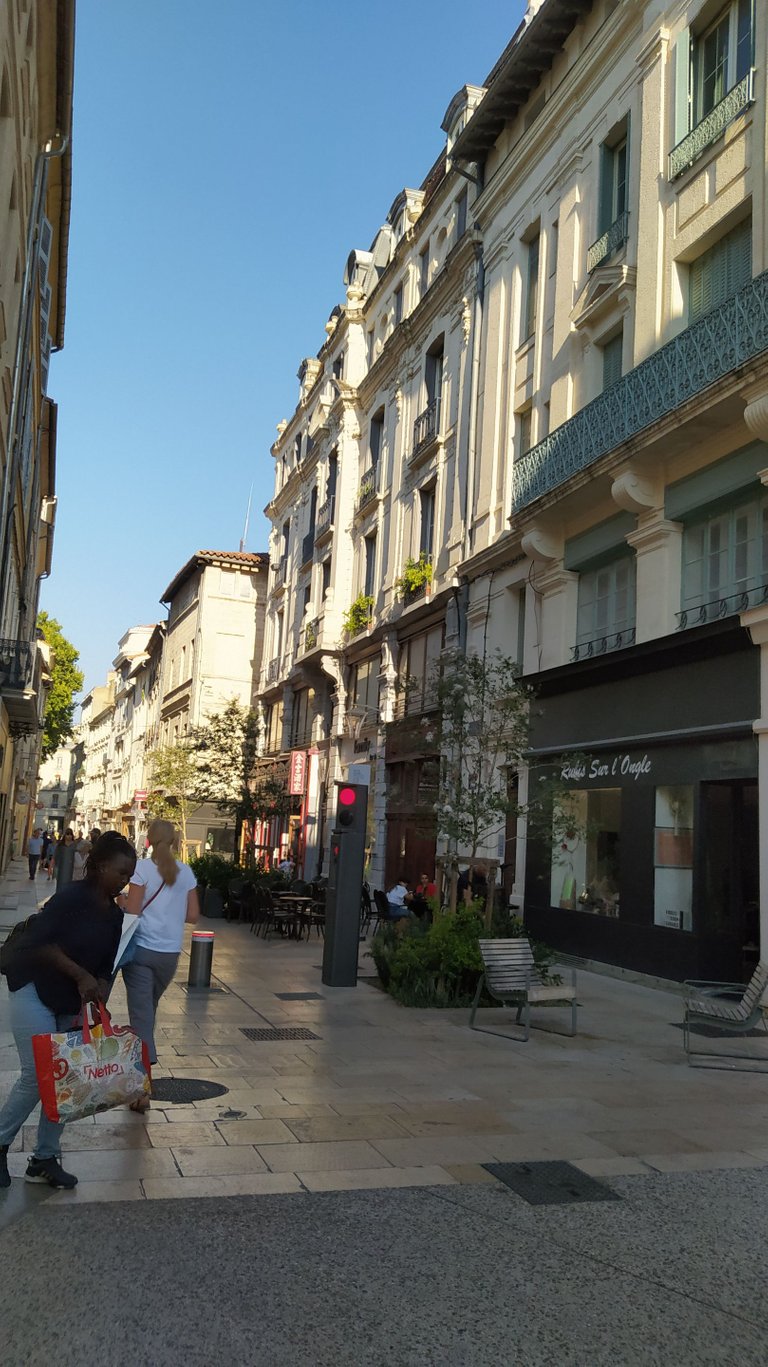 The not-so-funny thing is when you get lost driving your vehicle in an unknown city. Also, traffic. You can actually see in the video a road with cars, well, believe me, what I wanted to shoot are the Walls of Avignon. Please, try to enjoy the views of the walls instead of the vehicles :) To visit the old part of Avignon, luckily we decided not to use the car. We left it in the hotel park lot, and a 30 minutes walk was our pick. Also, bikes could be used, if we would have them there.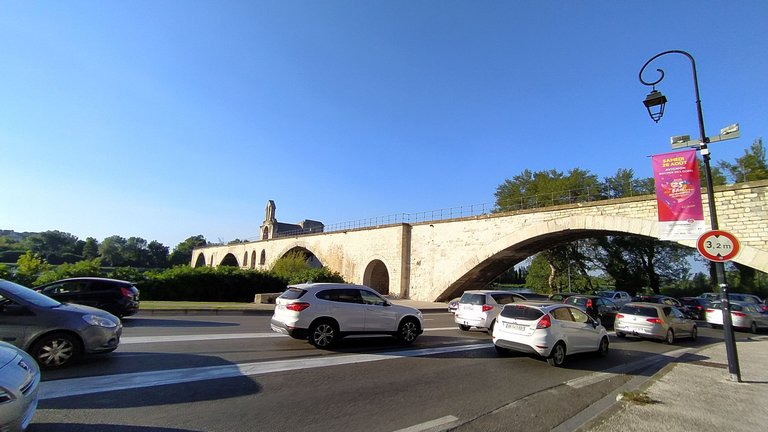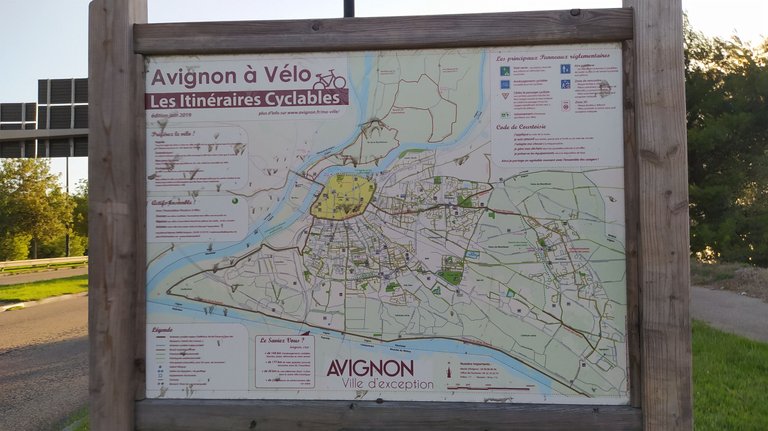 Anyway, after this visit, that we enjoyed but were already a bit tired, we had a walk by te bakns of the river, and slowly strolled back to the hotel to sleep. You know how well one can sleep after a city tour? I hope you know, if not, you should try it out :) Hope you will enjoy also this mini mixed video, a bit of memories from this summer and Avivgnon and a bit of piano classical music. Really, a tiny part of the composition.

---
▶️ 3Speak