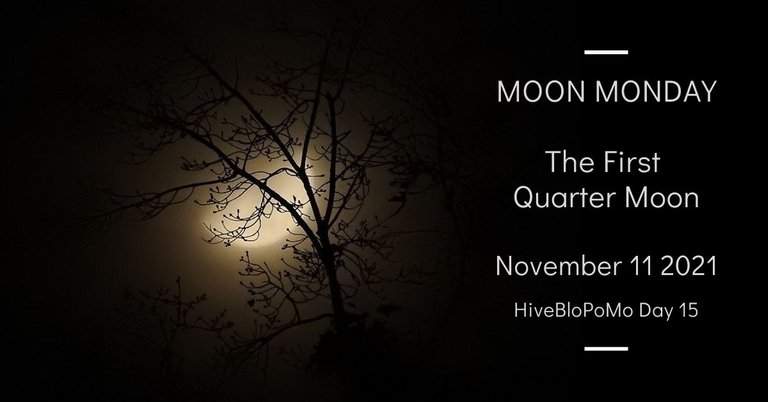 The topic today in my handy dandy Hive Blog Posting Month daily prompt calendar is, "Today is Clean Your Refrigerator Day - write about 3 things in yours." However, I'm avoiding looking in my fridge at all costs at the moment. Not only is it way overdue for a cleaning, it's also a bit emptier than usual since my husband is still on the job hunt. I really can't complain though - our youngest actually started working her first job a couple months back and has been able to keep us in necessary groceries for the time being. Part of me is not happy she's in this position, but the other part of me is so stinkin' proud of her that it drowns out the other part. Most of the time, anyway. 😂
So all that being said, I decided to share more moon pictures today. Especially since after mentioning in my latest Wednesday Walk post last week that the moon that day was almost officially half full (which, for some strange reason is called, "The First Quarter"), then the following night as Jim was heading out to pick up the aforementioned youngest at work, he said - "Check out the moon, hon." I stepped out the front door and saw the very cool & spooky looking La Luna dropping down below the trees and grabbed a bunch of shots.
So naturally I had to go looking for an explanation for the whole, half full = first quarter, and I did find an article on earthsky.org that was not at all helpful and still hurt my brain shed some light...
First quarter moon means we see half of the moon's day side (a quarter of the whole moon), and the moon is one quarter of the way through the current orbital cycle.
Just realize this. Astronomers recognize four primary moon phases (new, first quarter, full, last quarter) and four interstitial phases (waxing crescent, waxing gibbous, waning gibbous waning crescent). Notice … no half moon.
And so you see that the process of naming things in astronomy isn't always logical, except perhaps in a very narrow sense.
So yeah - there's that mystery cleared up. 😂
And my usual spiel before I get to the pictures - I've reduced the file size, and in some cases tweaked the exposure and/or sharpness a bit, but I haven't filtered these. The difference in the color of the moon comes from zooming in and out, and bumping the exposure up and down, not from tinting it. It still amazes (and frustrates...lol) me that what I see in the sky isn't always what turns up on my camera. These were taken with my Nikon affixed to my tripod, in my Durham New Hampshire yard.
Now here they are, in the order I took them...
Moon Monday - The First Quarter Moon, November 11th, 2021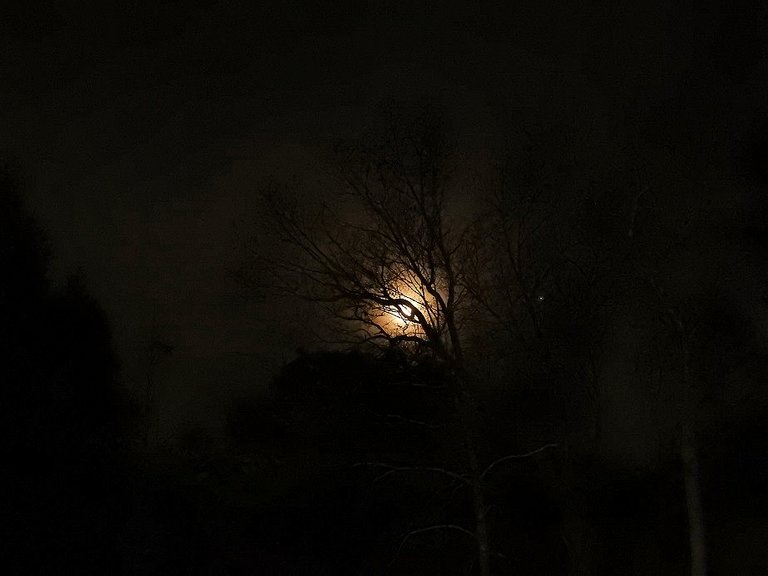 1. The very first shot when I stepped outside. I meant to look up what star was shining to the right, but completely spaced (HA!) it.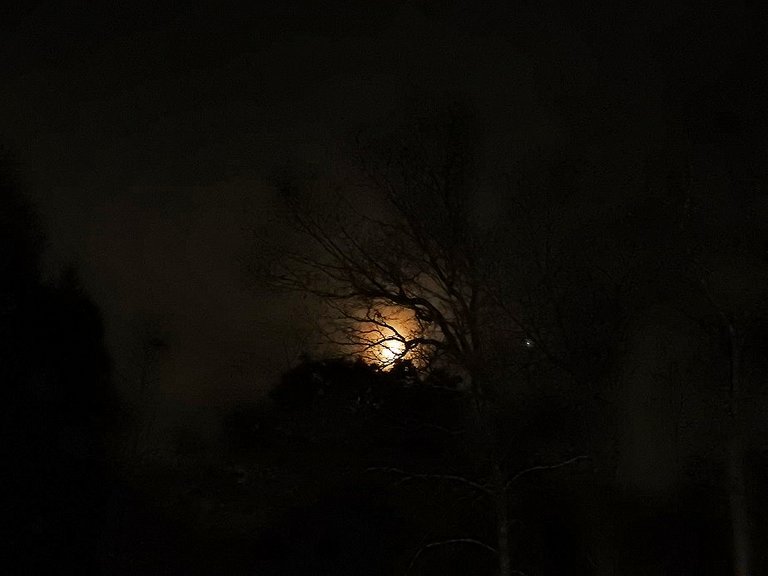 2. The cool thing is that these actually come close to the color of the moon and moon glow at that moment. It looked like a spooky movie backdrop outside.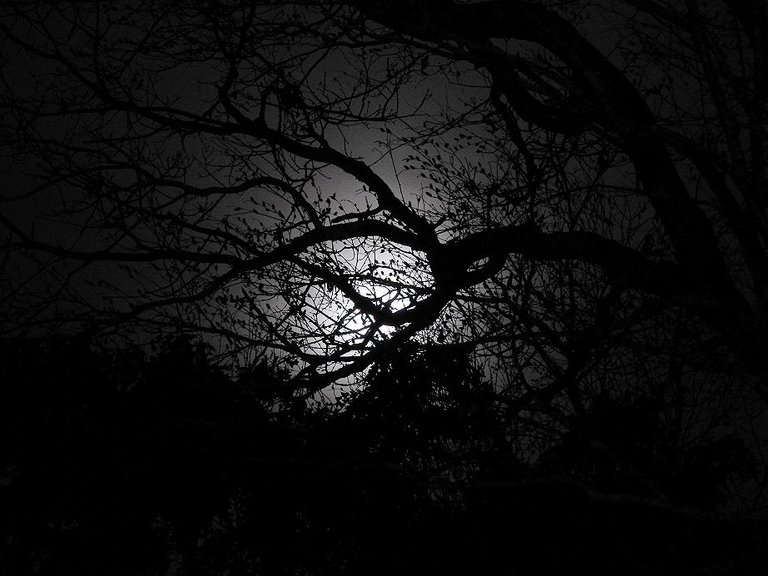 3. Zooming in changes the color, and the air was so hazy it was hard to get a clear shot of the moon behind the branches...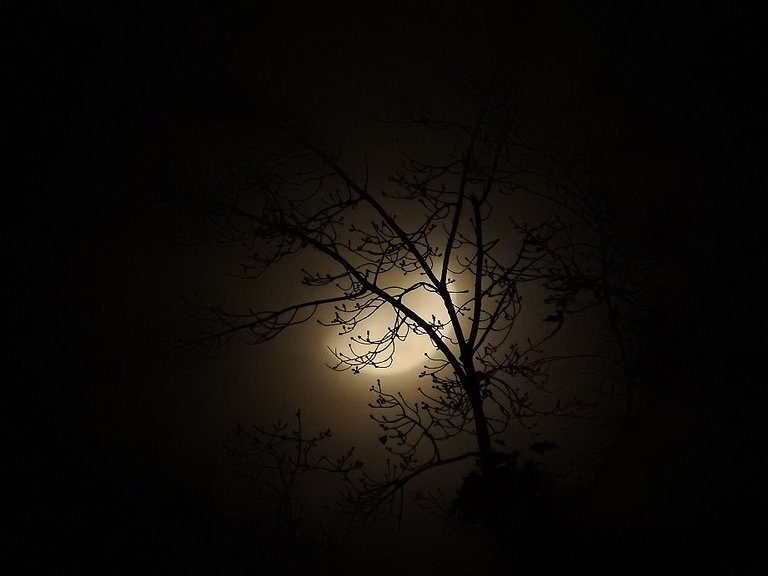 4. ...but after playing around with the zoom and exposure, I ended up with one I was wicked happy with!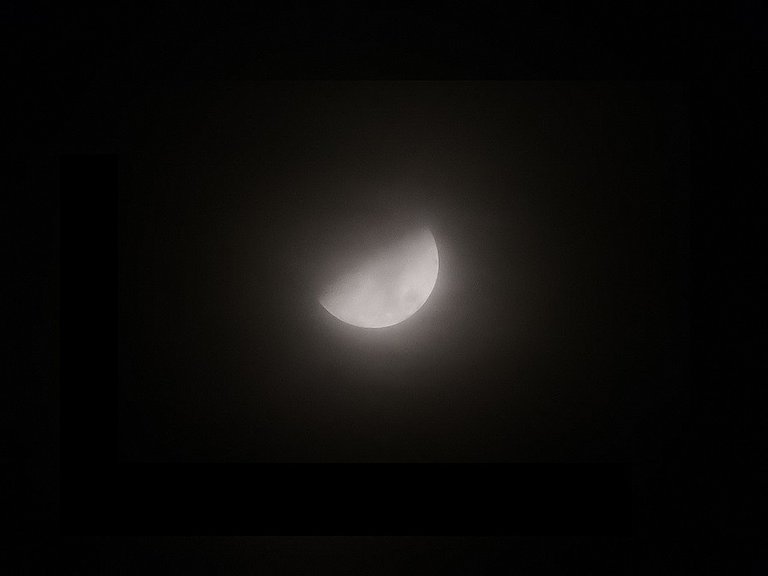 5. I stepped off the porch and walked down the yard a bit to try to get a clear shot without the trees in front. However again, it was so hazy that this is a clear (and as close) as I could manage. Zooming in just made it a big white blur.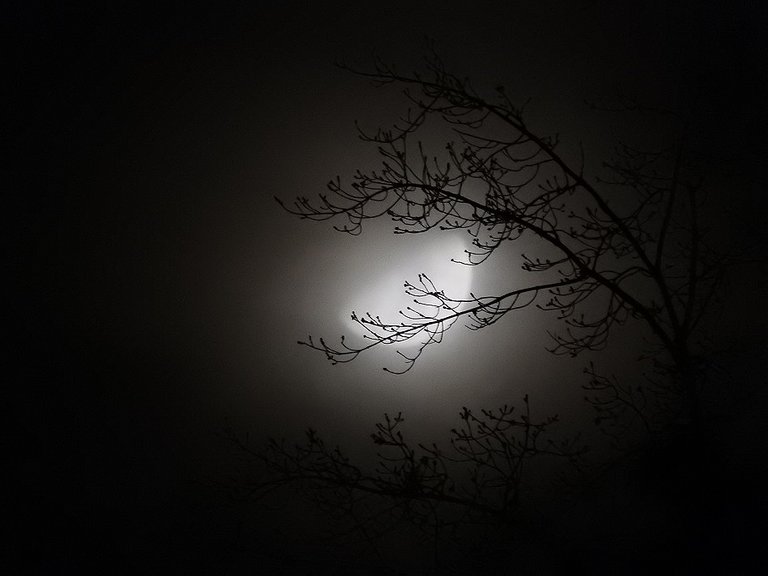 6. But zooming out a bit and moving back towards the porch netted me this shot.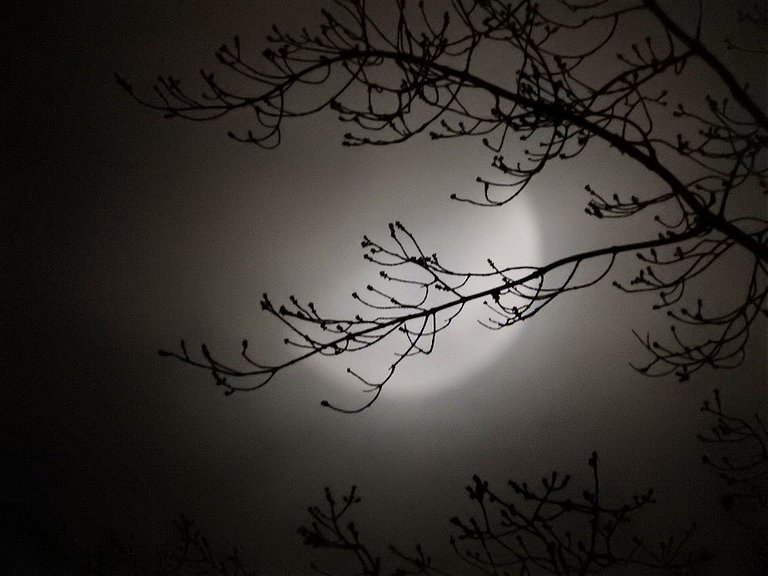 7. This was the last somewhat clear shot before the clouds moved back in and the moon just became a vague glowing spot in the sky.
 
 

Thanks for stopping by!
My posts may occasionally contain affiliate links. If you click through,
I might get a wicked small commission, with no extra cost to you.
My photographs are taken with my trusty Nikon,
sometimes utilizing my handy dandy tripod.
Blog graphics created on Canva
All words and images are mine (unless otherwise indicated),
and can also be found on my various social media sites.
Speaking of witch which...