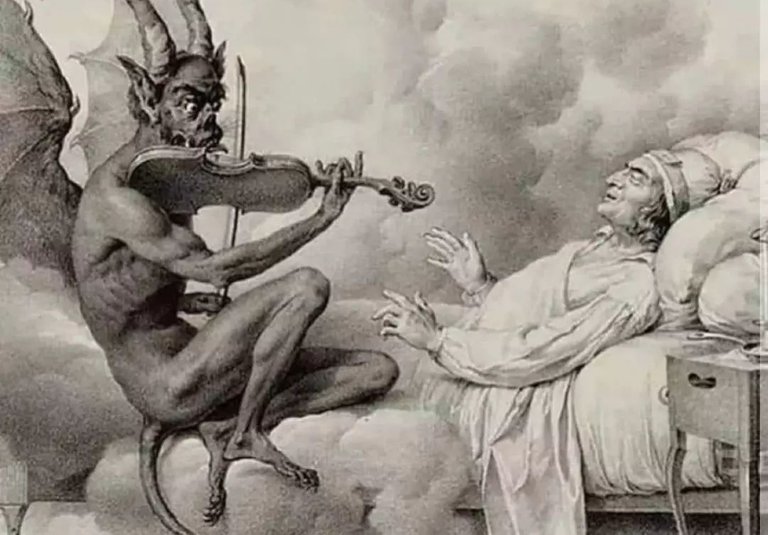 Fotografía tomada de la app de Instagram, desconozco su autor./ Photograph taken from the Instagram app, I do not know its author.
---
Un día estás bien y al otro día todo se derrumba encima, y quieres salir de ese derrumbe que está lleno de escombros ñ. Entonces intentas quitarlos y no puedes. Buscas otra opción para escapar de allí y se te ocurre ir escavando hasta el fondo para encontrar la salida. Pero en vez de salir, lo que consigues es enterrarte a ti mismo.
Y al darte cuenta, piensas para tus adentros que es demasiado tarde para extender tu mano pidiendo ayuda.
Y te quedas allí,quieto esperando que llegue Dios y te salve. Pero en seguida piensas: -¿ Cómo Dios me salvará de mi mismo?, Si se supone que Dios está dentro de mi -. Sigues buscando la salida y ya estás cansado de huir, de correr de ti mismo, te diste cuenta al fin que no tienes a dónde irte porque dónde tienes que estar es contigo mismo. Lo comprendes y sin embargo te quieres ir aún.
One day you are fine and the next day everything collapses on top of you, and you want to get out of that collapse that is full of rubble. So you try to remove them and you can't. You look for another option to escape from there and it occurs to you to dig down to the bottom to find the exit. But instead of getting out, what you get is to bury yourself.
And realizing it, you think to yourself that it is too late to reach out your hand for help.
And you stay there, still waiting for God to come and save you. But immediately you think: - How will God save me from myself?, If God is supposed to be inside me -. You keep looking for the exit and you are already tired of running away, of running from yourself, you finally realized that you have nowhere to go because where you have to be is with yourself. You understand and yet you still want to leave.
No se nos ha enseñado a como lidiar con nuestras emocionas más profundas, con nuestros demonios que podrían ser excepcionales si supiéramos como abordarlos. Pero no, te dicen que no estés triste, te dicen que no llores , que te guardes tus emociones , que seas fuerte porque a los débiles no los quieren, estorban en esta sociedad absurda. En este mundo dicen que debemos de tener inteligencia emocional, gestión emocional... pero,¿nos enseñan a generar esa inteligencia acaso?. Y la respuesta es no, tenemos que ir todos a un psicólogo para darnos cuenta que somos responsables de cada una de nuestras emociones, comprender que debemos aprender sobre gestión emocional y que no hay a quien más echarle la culpa de nada, sálvese quien pueda.
We have not been taught how to deal with our deepest emotions, with our demons that could be exceptional if we knew how to deal with them. But no, they tell you not to be sad, they tell you not to cry, to keep your emotions to yourself, to be strong because they don't love the weak, they get in the way of this absurd society. In this world they say that we must have emotional intelligence, emotional management... but do they teach us to generate that intelligence? And the answer is no, we all have to go to a psychologist to realize that we are responsible for each of our emotions, understand that we must learn about emotional management and that there is no one else to blame for anything, save yourself.
---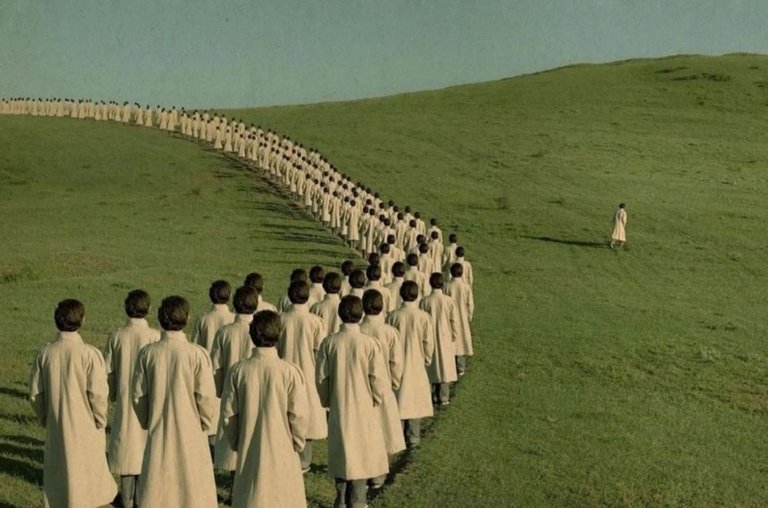 Fotografía tomada de la app de Instagram, desconozco su autor./ Photograph taken from the Instagram app, I do not know its author.