Hello.
My goal is to put quality effort into detailing my onboarding experience. I've noticed that simple posts with short pack opening videos attract oddly high upvotes from the SPL curators, but I'll put the effort in for those who can gain any insight from my process.
I did a bunch of buying in the last two weeks. As the overall markets have turned south, I'm glad I can get some utility and ROI out of the funds I used. Ironically, it seems like some of my buys have severed as decent hedges versus the larger crypto market. I suppose that this is possible a benefit of being within the bubble of a blockchain game ecosystem. Long live the sales pitch of scarcity and deflationary assets.
So What's New?
Facilitated by level 6 gold Kelya and Thaddius summoners, I've developed strong Water and Death decks with nearly all gold cards. In tandem with a level 3 gold Quix, I'm able to broadly play level 8 common, 6 rare, 5 epic, and 3 legendary cards. This has allowed me to enjoy a new level of strategy.
I don't know why, but I feel better buying gold cards over the standard versions. I know that it's far more expensive, but I think it'l pay off down the line. I believe that I'm partially influenced by an interview of @marianaemilia, where she (from memory) said that her success was significantly impacted by a passion for religiously buying gold cards early on. While it's not apples to apples now due to a massive Chaos Legion card supply, I still feel like this is the right move for me. If this is unwise to be doing with CL now, I'm all ears.
Per below, I've started stocking up on CL gold foil legendary cards. My long term goal is to have at least 4 of each, so I can play one level 3 and also rent the other until I'm ready to combine to max out. Nine of the 12 cards below are level 3 to be on my way. Regardless of whether prices decline or not in the near term, I'll still be an active buyer when I see discounts. The odds of getting these in packs are extremely low, so I'll pay a premium for what may be in more demand down the road. It took weeks of Call Of Duty play to get a golden gun skin I didn't truly own, I can simply buy their counterpart here, while also getting extra DEC, SPS, and rental rewards.
It's going to take a while to get there, but I'll do it. One or two at a time. Currently earning 45+ SPS daily could be used to help fund this, but I'll try to stake it or swap it into DEC to accelerate compounding. My fingers are crossed that the upcoming airdrop cards will be in the same range to make it feasible.
Note, this excludes the Waka card. I fundamentally can't get on board with the cost for that promo as a trophy piece, especially since the theme of Chaos Legion is to give people fair access for this set via extremely higher card supplies. These are contrary actions to the mission statement. I hope this is a one-off.
---
I Guess I Own NFTs Now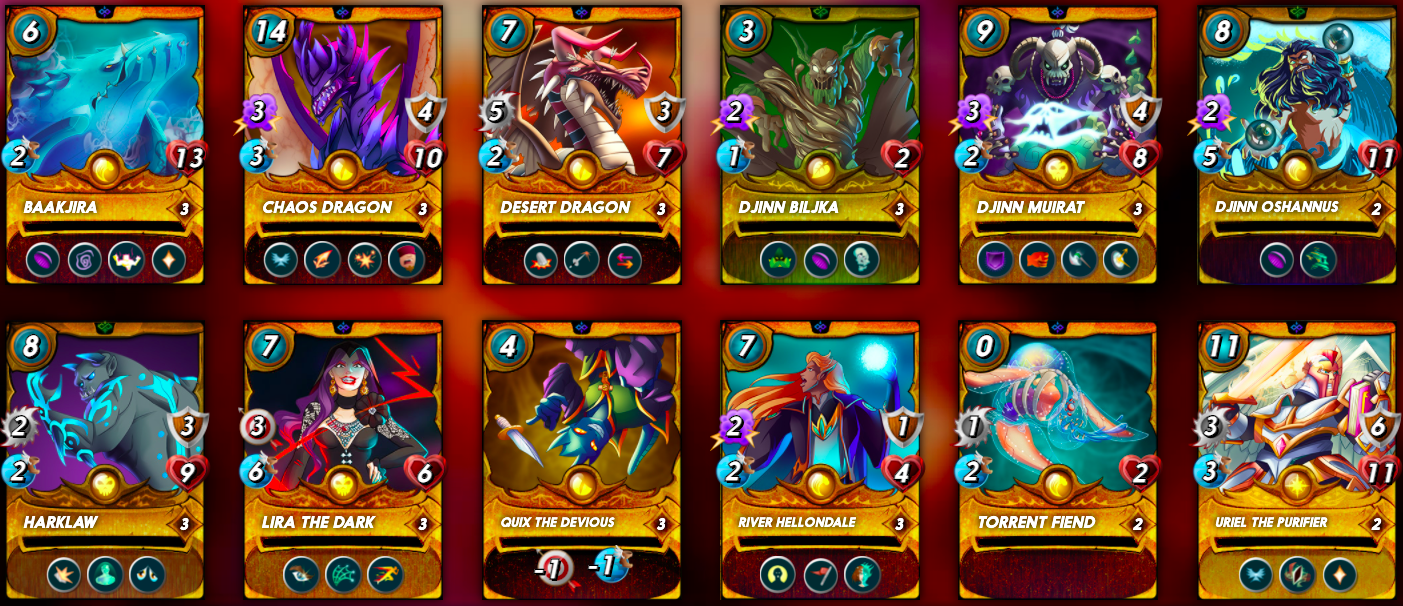 If this doesn't look like much to those with compounding early adopter benefits, I'm trying my best from scratch here.
Cost Breakdown: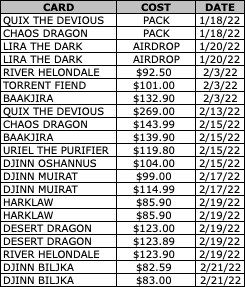 At first, I was excited at the 12,500 collection power for these, but it's not the most efficient route to take for airdrop points versus holding DEC. I realized that instead of waiting for good times to swap new airdrop/defi interest funds into Credits, I should've put them into DEC to get SPS from it while waiting to buy with DEC. While there's risk to hold either, the new airdrop/defi interest funds are liquid and not getting a yield. If I park these into DEC sooner, I can get at least some return that will accumulate as I keep my buying up. To take action, I tossed my first $230 into DEC last night instead of buying 1 more GFLs.
---
Summoners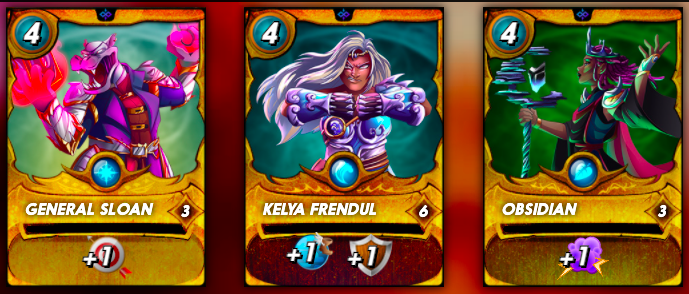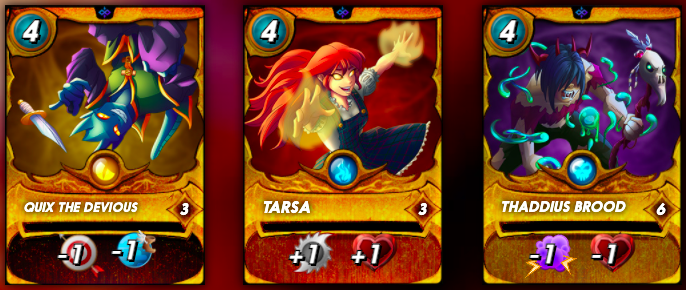 The other main goal I have now is getting gold level 6 summoners for Fire, Life and Earth. They're currently lagging at level 3 here, but not for long. After hitting this goal, the next phase will be grinding up to levels 7 and 8. After this, I'll start building the standard summoners once I see how many I've got after buying more packs later on. Packs really don't excite me anymore, but I'll play the game once in a while. I'm up to 440 eligible packs purchased, noting that I naively paid $330 towards vouchers for the Baakjira/Uriel drops. While I got 2 GFL Lira The Dark from the drop, I'm realistic that this was an anomaly. I'll keep positive thoughts out in the universe to attract more, but I understand statistics.
---
Come Get Some
Here are my gold Water and Death lineups. Ironically, my favorite card is not gold yet. I almost bought 4x gold Mage Necrosi last night, but got 4x Nerissa Tridawn, and upgraded some other gold cards instead for new abilities. The Mage will happen very soon. I also want to get Riftwing to level 8 for the Headwinds ability. I think that everything else is strong enough to cruise through the gold leagues. Diamond will be a new frontier, but I'll dabble into it again at the end of the seasons to get the extra rewards like I did last time.
Unlocking new abilities on some of the more common cards has been a game changer. Long live the Deeplurker's Poison and the Backfire ability. I also recognize that I'm still a novice and this won't be exciting to those who've been playing and building for years.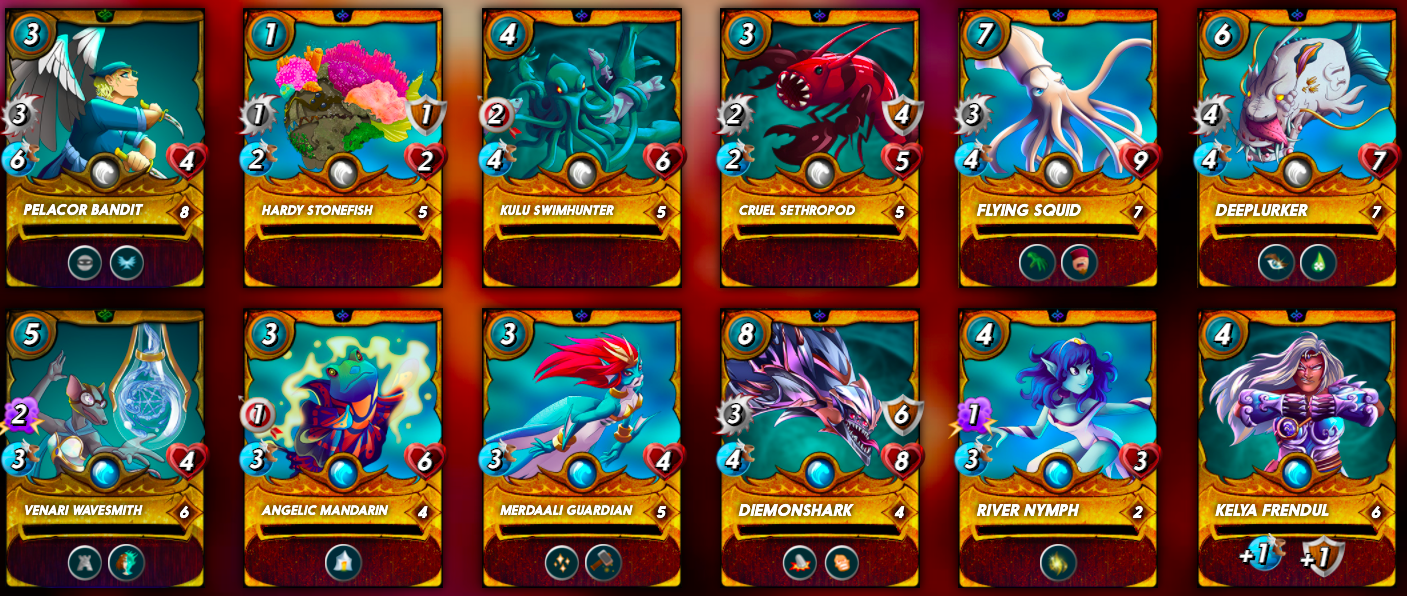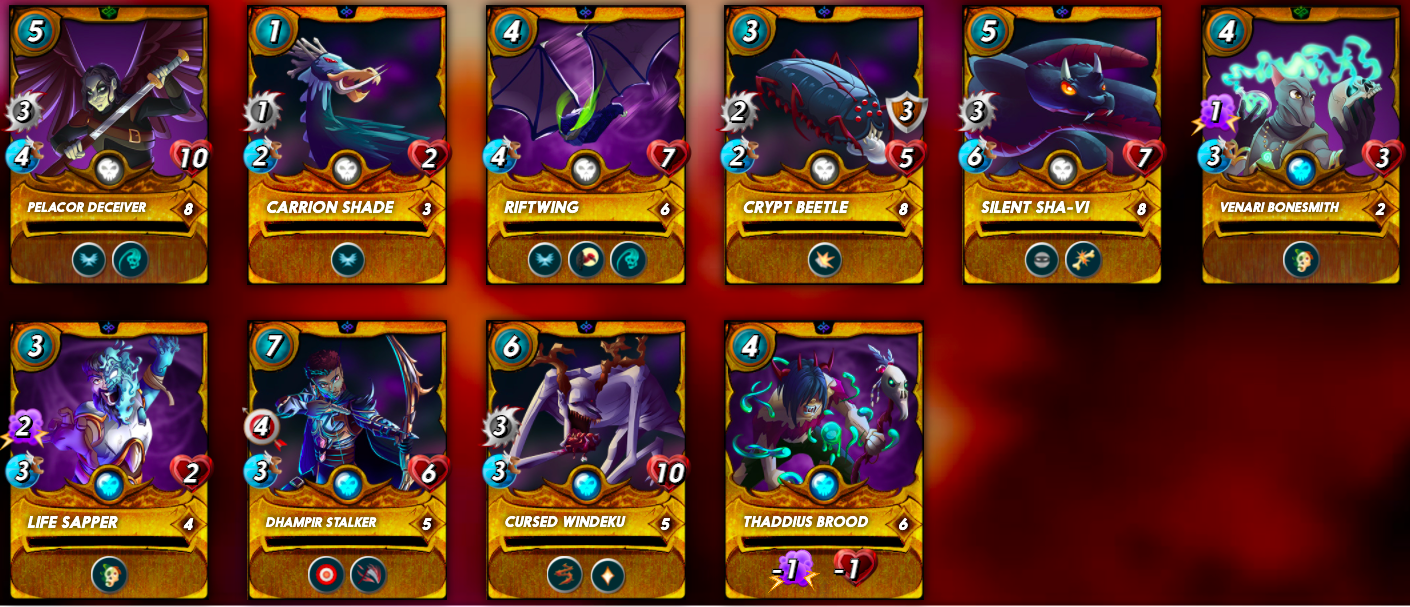 I'd buy older edition golds, but I don't know if they're worth it since I can't use them much when CL splits off. I also like keeping some cards at level 1 speed for the reverse speed rule sets.
---
Plots
On the plot front, I'm up to 4 now. My last two were bought at a strong price. I almost bought one more last night, but decided to pause. I'll be adding 1-2 more in the near term, and will try to scoop up some common and rare totems for insurance. At that point, I'll be content.
If the markets were healthier overall, I'd consider ramping that up to maybe 10 plots, but it seems like there's still a long way to go before land matures. If I don't have enough by then, so be it. I'm late to the game and must not compare land holdings with those who got on the train sooner for tracts and regions at a fraction of the cost.
---
Total Value: $ 5,810.64 using List Prices // $ 5,328.99 using Market Prices // 416,910 CP (Burn Value)
Current Airdrop Points: 532,661
I think I'm on a good track to at least hold my own in the intermediate leagues. I haven't done a brawl yet or participated in a tournament. I'm not sure that I'd do either any time soon, but those could be new frontiers to explore if I feel that I've invested enough.
Money spent and considered burned. The focus will be on fun, competition, and meeting the goals I've set. Anything that comes out of this in the long run will be a pleasant surprise.
Thanks for your interest,
@steemmatt