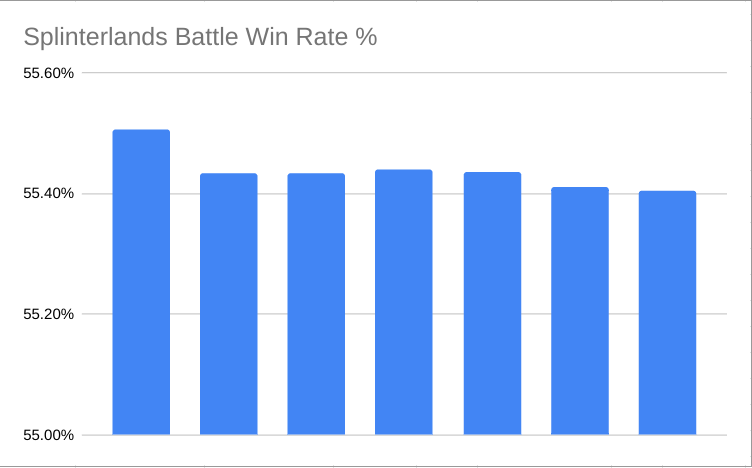 I have been meaning to get a more recurring write-up together regarding my Splinterlands profile. I've been doing one for *#DCity for quite some time, but I kind of let a similar Splinterlands update fall to the wayside. Splinterlands can be a bit more fluid than *DCity, you know? Yet, the game has been much more profitable in the past few months or so.
So moving forward, I'd like to share my experiences, weekly, with the amazing game Splinterlands.
First and foremost, look at my Battle! win rate. Look at the trend down...is it just me, or is this game getting more difficult by the day? I've kept things simple and typically just play each day to get my Quest Rewards. How have I done this past week? Not bad! And thanks for asking!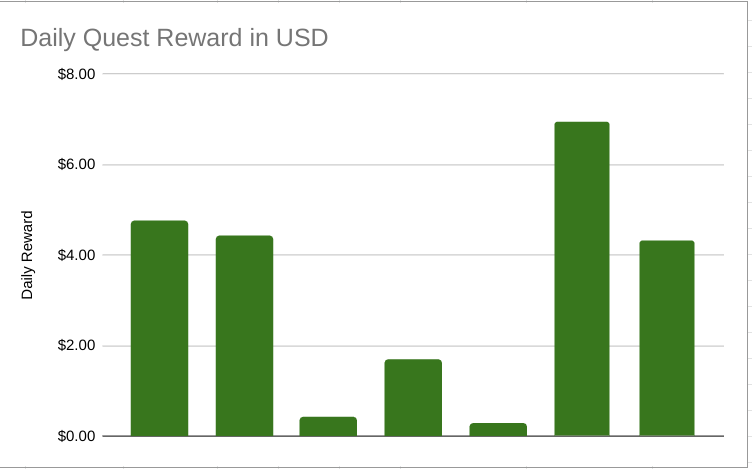 My card distribution per daily Quest rewards look as such: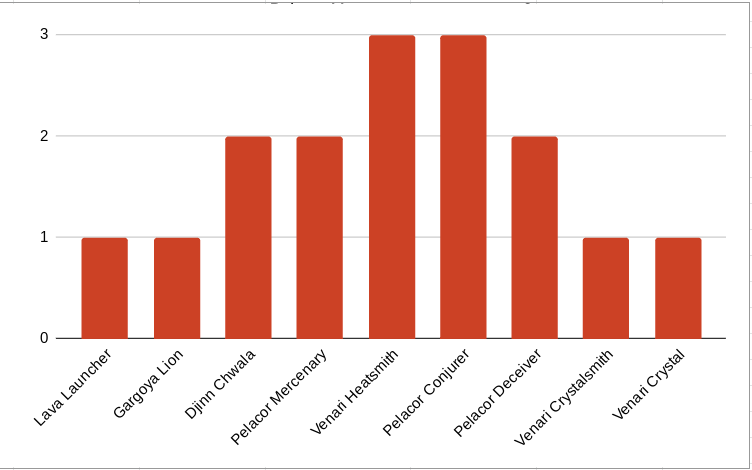 It's a chart I'm going to track moving forward.
Now, on to the SPS staking chart I've been keeping. As I told my fellow guild members a few times, I stake everything. I stake Ethereum, Hive, Aether, Cosmos, Algo...you name it, I stake it. So why not stake SPS too?
Here is my SPS staked chart over the past 7 days, too: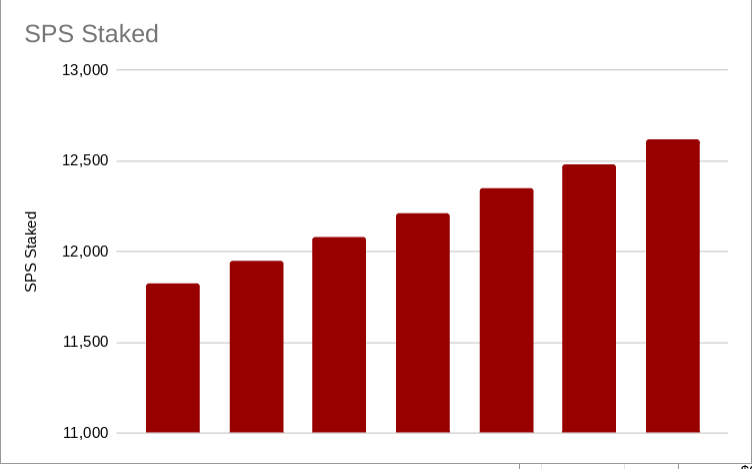 I don't plan to cash out any SPS, ever. If SPS can pull an Axie Infinity, I will be most happy!
That's it for this week's update. I'm looking forward to sharing my thoughts moving forward...and I think I might be able to use the win rate % as a KPI too. That's the thought, anyway.
Thanks for reading, and good luck to you too if you are playing!