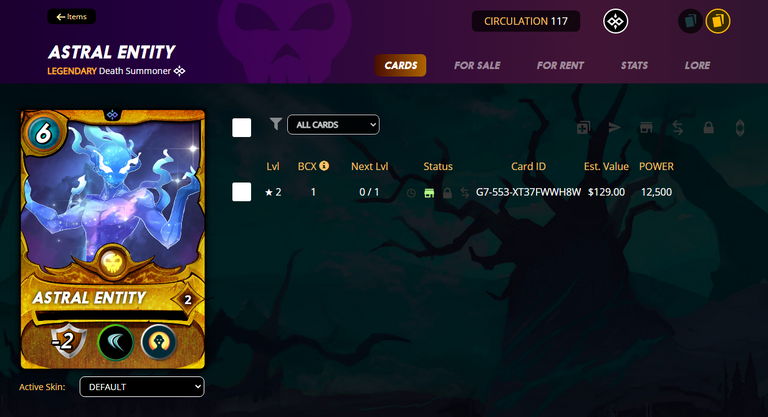 Got lucky today with the Summoner airdrop. 1 GFL and 3 normal. Theres only 117 in circulation so it should fetch above 120 USD if sold now before more people check their airdrop. Which I will do as I want to try and max out my regular summoner. $200 USD in cards for a bear market airdrop is pretty great imo.
I was honestly surprised when the Splinterlands team decided to start burning the CL packs due to the bear market. But it was probably the best move they could have done.
Airdrops will speed up giving the community a regular sense of excitement and the CL packs are closer to being secondary market only. Im keeping around a 1200 packs in storage waiting for better times.
I know that CL expansion has many times more cards printed than previous ones but the usability of cards is significantly higher than with previous expansions due to changes in rulesets so Im expecting packs, maybe not match the price increase of previous expansions, but increase to a point during the next bull run that it did make sense holding them.
The news Matt threw out during the last Town Hall really reassured me that they know what theyre doing with land. Hopefully the market recovers to a point where they can rehire at least a few people.
Another thing, and you can call it a suggestion, is that the SL marketing team starts getting @aggroed or @yabapmatt on NFT related Twitter spaces. It shouldnt be too difficult considering how well known the game is and Spaces are where most NFT whales hang out.
Its the cheapest yet most effective way to get the word out.
I really suggest at least Aggroed to try it out.