Find out how to use the Crystal Jaguar to protect your team in this season META.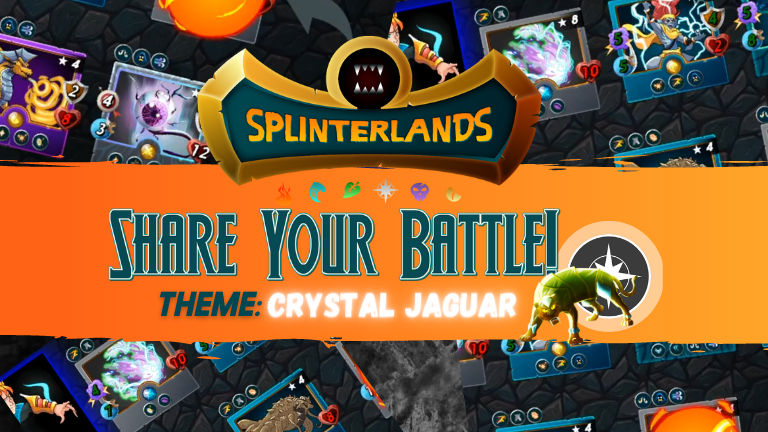 This post is part of the https://www.splintertalk.io/@splinterlands/share-your-battle-weekly-challenge-crystal-jaguar
Crystal Jaguar
LORE
During the historic Obliteration of Light, a family of wild cats was napping deep in one of the caves of the Crystal Forest. They were spared by the wave of destruction, and over time, with no competition for food, the cats grew incredibly large.

Crystal Jaguar
CARD DETAILS (Level 1)
Mana Cost: 4
Edition: Untamed
Rarity: Common
Element: LIFE
Status
Attack Damage: 1
Shield: 1
Speed: 2
Health: 5
Special Ability:
Level 1: -
Level 4+:Thorns -When hit with a Melee attack, does (2 melee) damage back to the attacker.
Level 9+: Retaliate -When hit with a Melee attack, Monsters with Retaliate have a chance (50%) of attacking their attacker. Chain is possible.

The Strategy
In this season I use him as a front line tank to protect my backline artillery (mages).
At level 1 has 5 health which is perfect against other enemies mages, can take 3 full hits - 2 2 2 and 1 shield will save a hit from a high damage bruiser/ranger.
To help him more best SUMMONER choice is:
Lorna Shine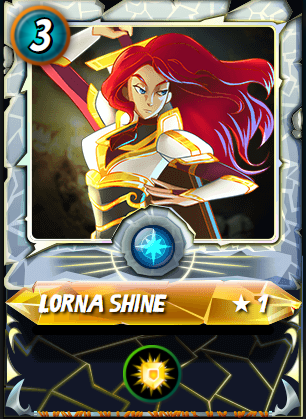 She will make him and backlines more tankier because of her Divine Shield The first time the Monster takes damage from a monster or earthquake it is ignored.
For BACKLINES: MAGES - LIFE element has the most powerful mages in my opinion (especially on low leagues NOVICE-SILVER).
MUST HAVE! :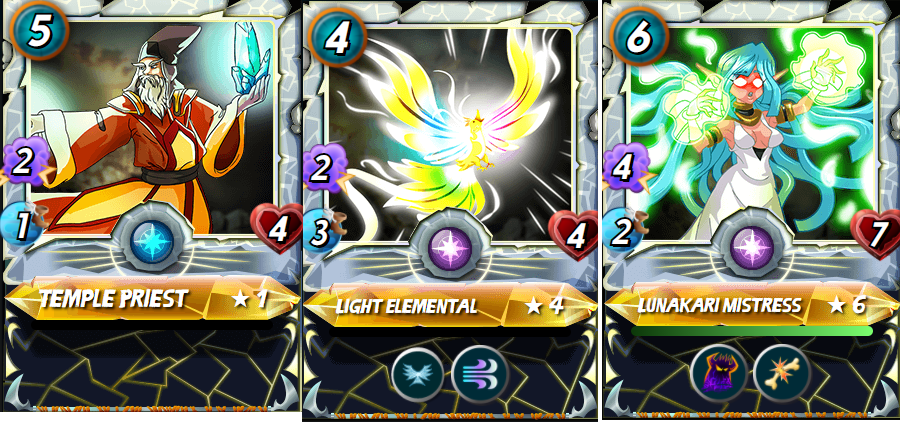 HIGH Damage, HIGH sustain, LOW mana cost, CHEAP to buy/rent

The Battle
Due to low mana cost the sweet spot will be on 22-28 MANA battles.
Crystal Jaguar Was placed in the first position, followed by Temple Priest, Light Element is on a safe position defended by an eventual assassin atack by Lunakary Mistress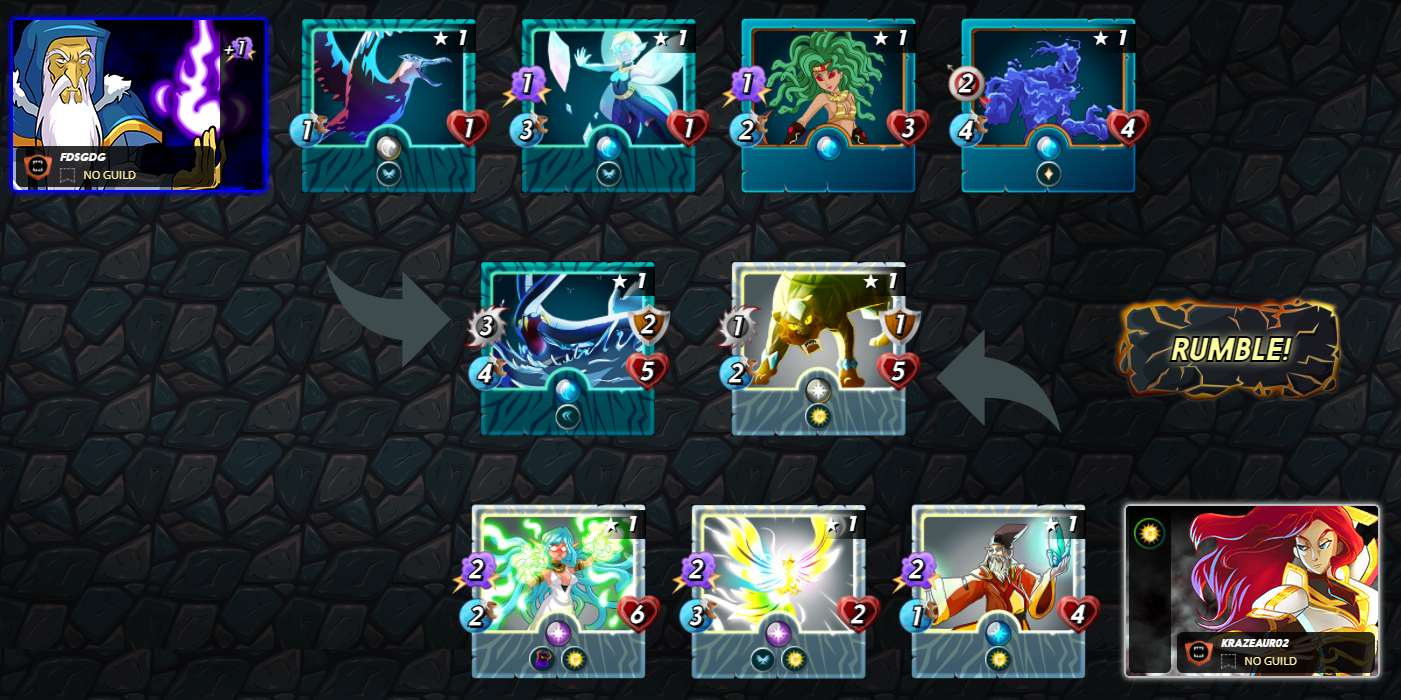 First Round is over Crystal Jaguar survives the first battle and with his last breath take his position for the Second round not like their tank which dies on the first confruntation and forced their companions to follow him soon after.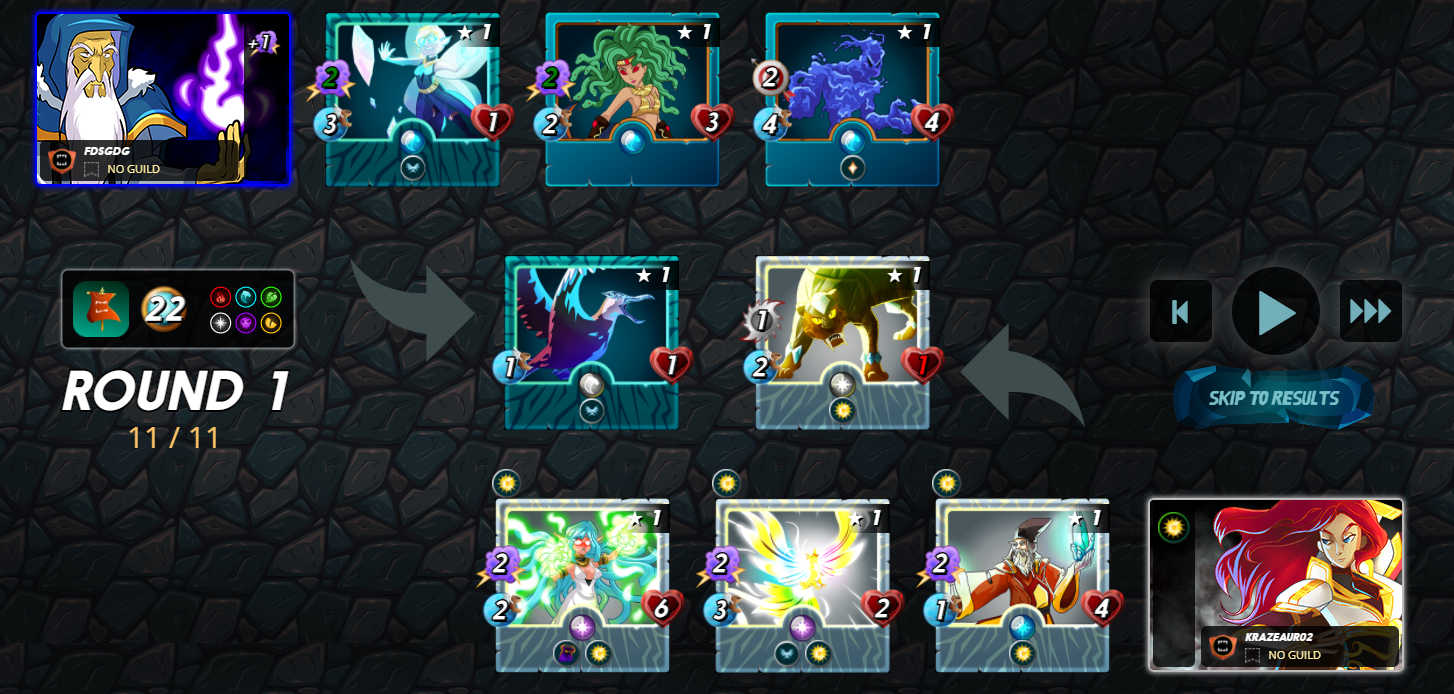 Even if the odds were against us the battle was a huge success and I'm very proud of my soldiers xD

Conclusions
The Crystal Jaguar is a very good choice on low ELO in mid-tier MANA Battles.
I use him on a daily basis and with time maybe I will bring him to his full potential by leveling him up and unlock him his abilities.
Thanks for reading this Battle Report, and see you next time!