The Summoner's Path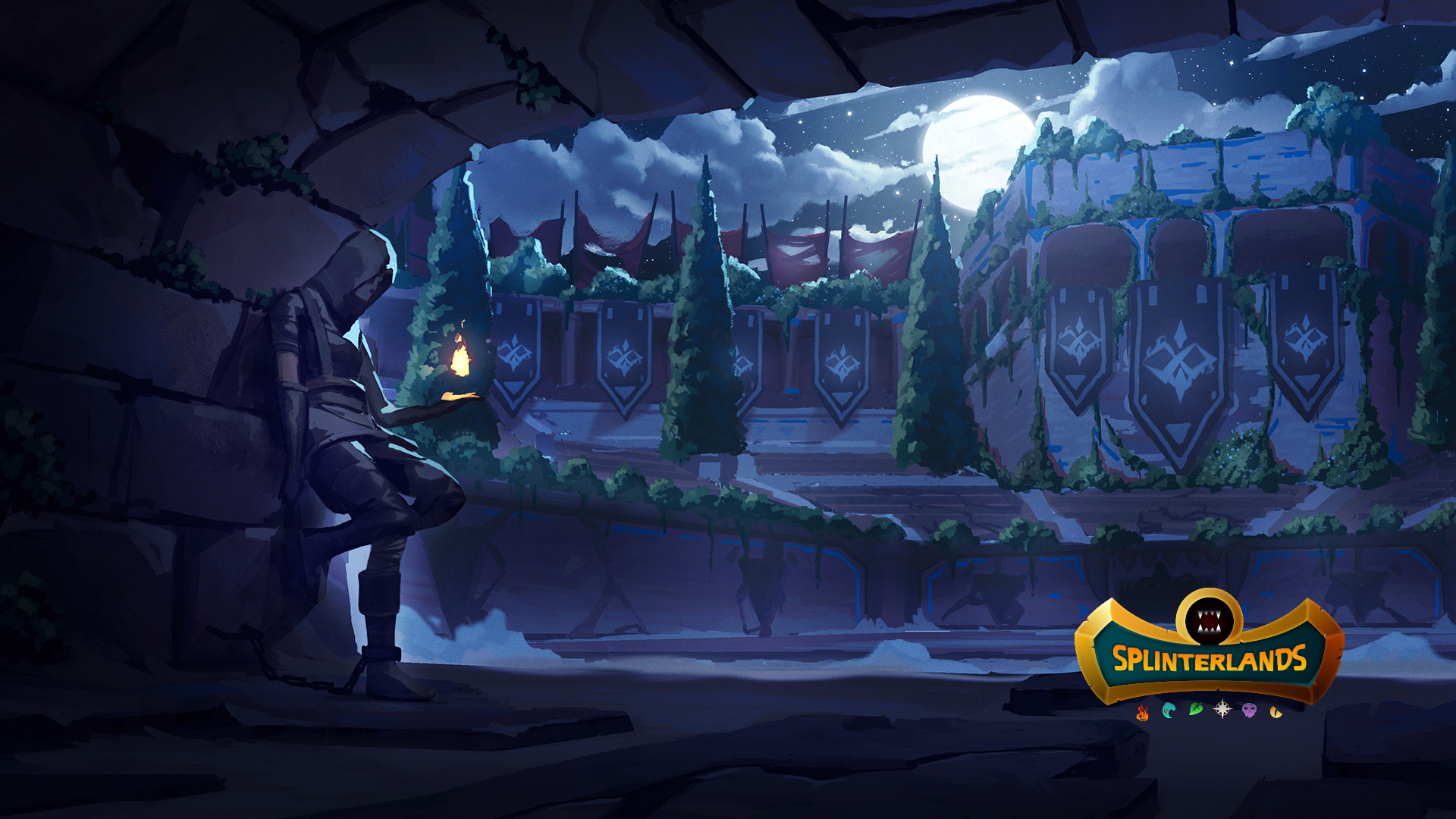 Intro
Hi Splinterlands lovers! How's things? I hope you're all doing great! Good luck for all those pack openings! General sale's round the corner!
It's been a long wait for me until the Chaos Legion's release is reached because i joined Splinterlands on the Azmare Dice set, and couldn't participate on Untamed's general sale.
It is a pity that i cannot graphically relate the path that has brought me here, although i think that i have not yet come that far, so my content maybe can still help the most.
In this series of posts i would like to bring my day to day battling experience closer to the community. I will comment on the strategies i use, doesn't mean that they fit for everyone...! I would also like to hear suggestions to keep improving.
In any case, everything that my experience can contribute is subjective, i try to bring my personal approach, at no time do i try to advise on investments.
I sincerely hope you like it, i won't extend any longer on this intro, thank you and...let's go to what concerns!
Where are we?
A few months ago i purchased my first Spellbook, bought some Azmare Dice packs...some cards from the market...did a few rentals...the classic things for a newbie, i soon got enought collection power to be battling on Silver 3, that seemed to be a good place to get a good loot and challenging battles. I was very excited to start my journey.
I recently made the decision to create an alternative account instead of trying to climb higher with just one. Of course doubling the rewards was a factor to take into account when making that decision, but the key factor for me was being able to have a little more time to play without harming the Dec capture rate.
With my actual collection power i can stay on this level without suffering too much.
To date I have managed to collect 25,000 cp on very playable cards and a certain amount of Sps, what has allowed me to purchase a few CL packs on first and second pre-sale, so I can opt for airdrops. The truth is that i have been spending most of my Dec on the fly...purchasing cards and some spent on the guild to level up buildings.
My short term intention is to wait a couple seasons as i am now, and try to increase my collection on general sale, purchasing 200 packs plus the 20 bonus packs using vouchers.
We'll talk about this on next posts, now let's go with today's quest!
Daily quest
The start of this current season is being tough, and i have noticed that it is a general feeling among the members of the community on Discord, although I am beginning to feel more comfortable in the ranked and find good match ups.
For a few days i've been trying to maintain mi Ecr as high as possible, but...as i mentioned before...it's being tough! New incorporated cards are still to define a meta.
I don't know which one to consider my main account and which the alt, because i really managed to balance them so I always have good options available between them. However to differentiate them i'll call my main account the oldest one and also the one that accumulates the most collection power.
On the main account, todays quest has been very easy, and it has been very good for me because i was running low on Ecr, so excellent!
Earth quest suits me very well because i've got some decent decks with Mylor and Obsidian and i've been able to keep Ecr over 70%.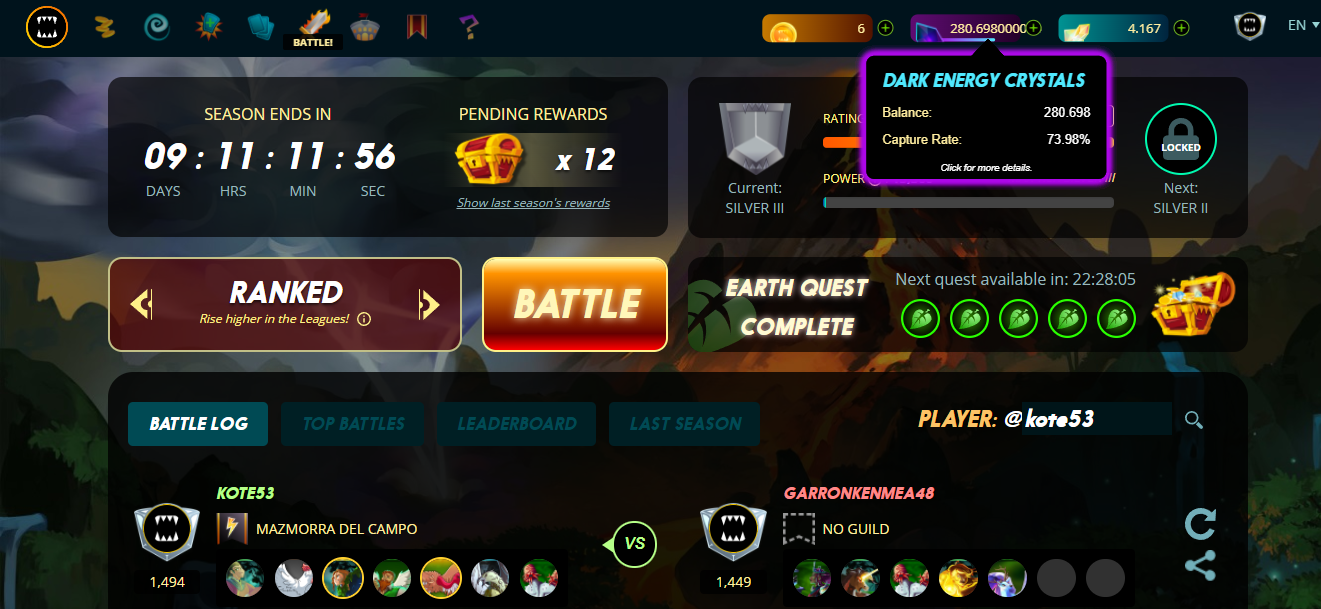 Here's the Earth Quest battles!
https://splinterlands.com?p=battle&id=sl_58609d0f934fd561f2d5ae260a9d39d9&ref=kote53
https://splinterlands.com?p=battle&id=sl_e63052820eaee2b4f11895577b40a5b1&ref=kote53
https://splinterlands.com?p=battle&id=sl_07289f1e1f8ee21dd4e158b1372d58bf&ref=kote53
https://splinterlands.com?p=battle&id=sl_4c4889e1c2d7609ebc541d6ba189d57f&ref=kote53
https://splinterlands.com?p=battle&id=sl_ebbaa268bc3ea73adfebbc12f144f8e9&ref=kote53
The problems have come on mi alt account...i decided to swap the Life Quest for Sneak Quest...and i haven't got great sneaks on my alt...on my main it would have been a matter of minutes with goblin sorcerer, sandworm, goblin thief or any of the others that i really do introduce on my builts.
My alt account depends a lot on water magic, earth ranged, Brood on death and Bloom with dragon...and i haven't got great sneaks on any of those decks. I've been trying for a while with Brood on Shilent Sha-Vi and Uraeus but wasn't working...
I really suffered to complete Sneak quest today and in fact, finally decided to rent a sandworm level 3 to fit it on high mana rulesets...and well finally i did it...but the capture rate was considerably reduced.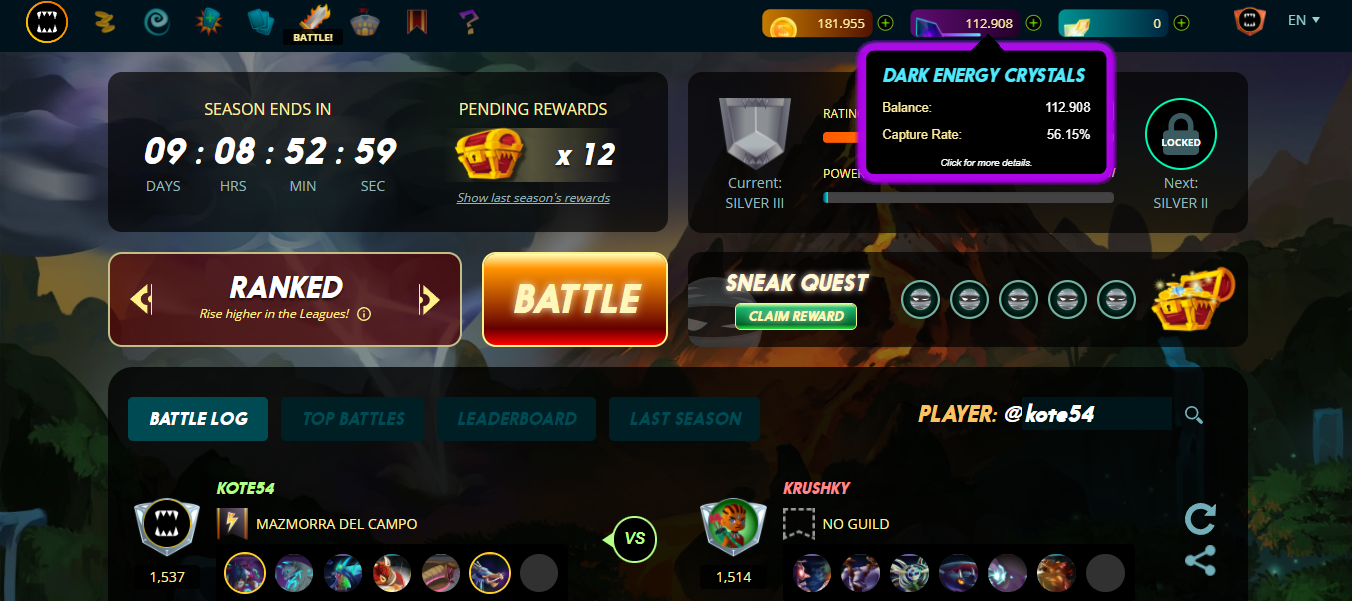 Here the battles on the way to complete the sneak quest, hope you like them!
p=battle&id=sl_06b4e7c2bbffe249f7699aec77958fc4&ref=kote54
https://splinterlands.com?p=battle&id=sl_9d2a255c6e7b65f3c5aa243ec5444385&ref=kote54
https://splinterlands.com?p=battle&id=sl_a5f384aeb7f21088b98c25ebe34ac233&ref=kote54
https://splinterlands.com?p=battle&id=sl_281e4d763fa263e2c342f3605f60efa7&ref=kote54
https://splinterlands.com?p=battle&id=sl_d4a0b5bf9a09f01ce34306695fb000c8&ref=kote54
About todays chests, i won't complain...it's always nice to get some cards, and those Exploding Rats and a real headache on some rulesets!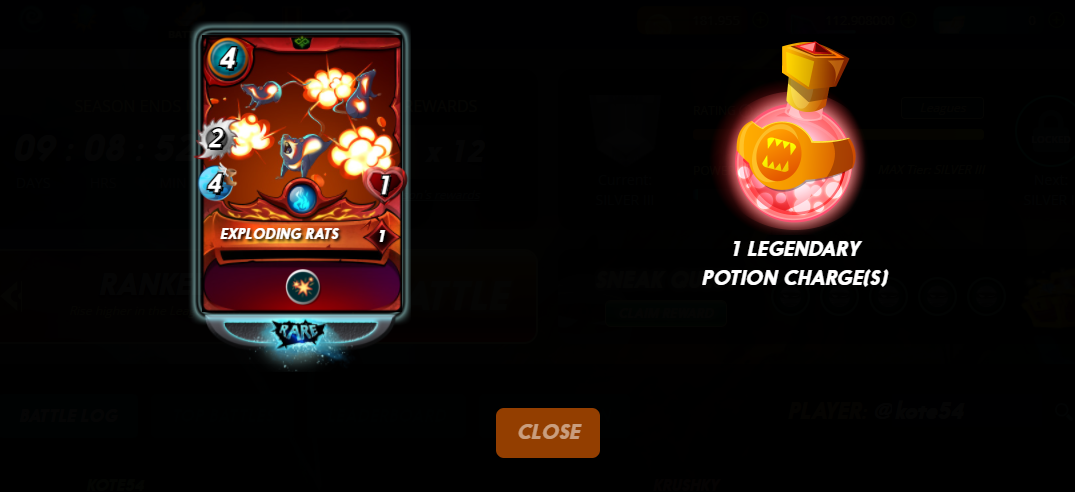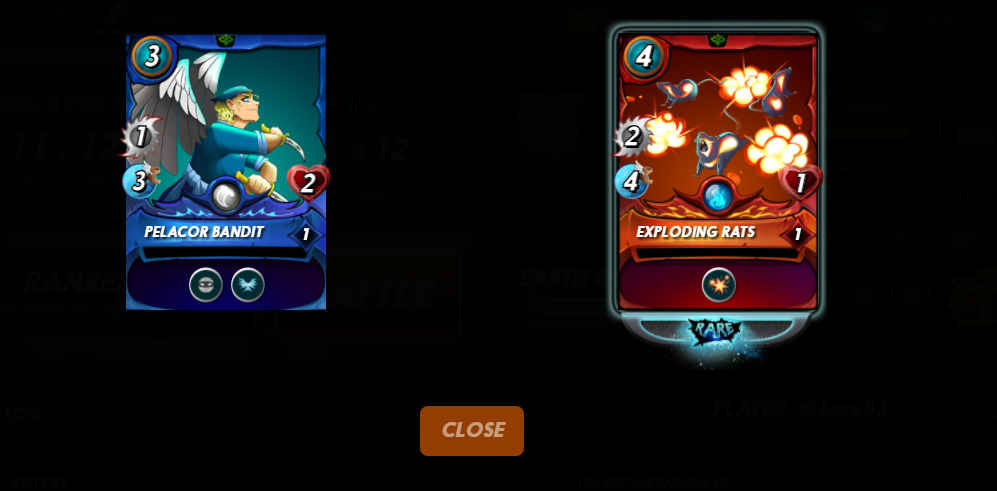 Postscript
Today i won't get extended much because intro was a bit longer than normal, in future posts we'll go thru deeper analisys of my balances in battle and how profitable mis strategies are (if they are...lol).
Please let me know your opinions if you wish, it's nice and constructive to have some feedback!
Both wallpapers used on this post are available on discord and splinterlands, hope you like them.
Thanks if you got to read until the end of this post, hugs and see you on the next!