So I've managed to crack into the top 50 a few times and earn my 10 packs, but this is the absolute first time I've cracked the top 25. I like it up here! 20 packs is better than 10 I say! I would like to get more efficient at it, because it's a bit of a grind. My win rate is about 65%, the top 10 places hover around the 75-80% range. I almost dropped out of the running, but was able to secure my standing with the following win versus @truskawka:
https://splinterlands.com?p=battle&id=06840bd37bee79ae8c03a7f173c96b7c8e0bb597&ref=joshman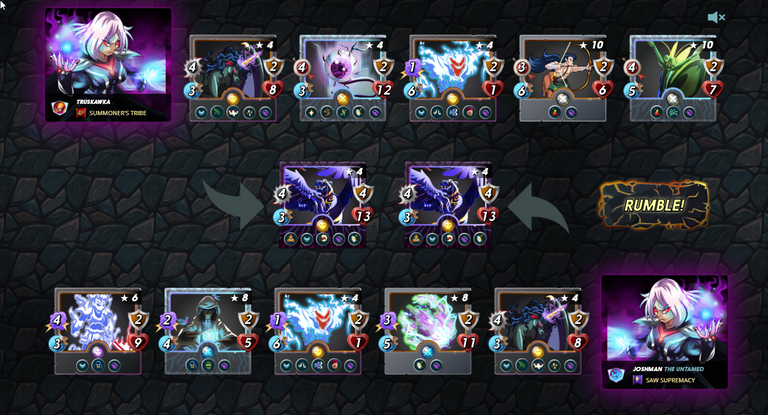 I actually jumped up a couple ranks within the last few minutes, as people desperately tried to cram in wins near the end.
---
Death has some savage debuffs, and in the end I had a little more firepower with my magic despite getting lots of it reflected back.
I haven't been putting a lot of effort into placing the past few weeks, so this was a nice way to come back.
Can I get this deep next season? Who knows! But for now, I'll take it!