Since she was born, she only had one love, her mother did not like him, she calls him a poor and low-level man, but Sofia was madly in love with Paul, that day, the young man went to visit her, but Sofia's mother got up and stopped the whole arrangement, she chased him away and he was embarrassed, it was not an easy thing, Paul didn't know that Sofia's mother was not supporting him and her daughter's relationship, but since they both do things together from childhood, he thought she accepted him as a good match for her daughter, but that day's incident shows him all he needs to know.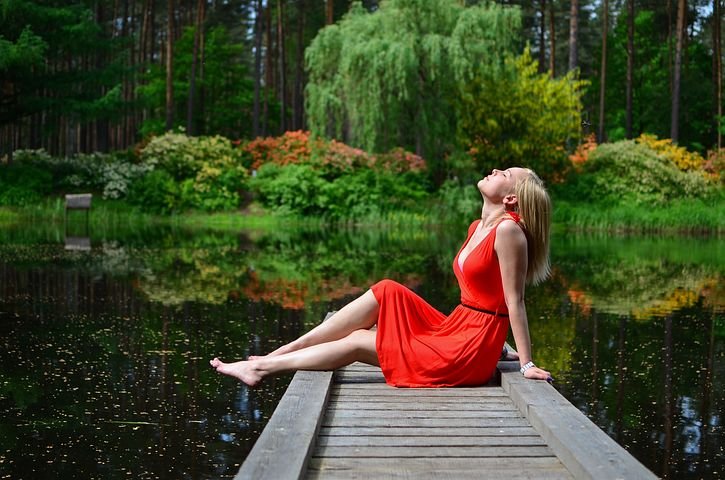 @
Image source
He left with tears on his face, he was a lonely man whose parents had died when he was young, he had a little brother of ten years, Paul did everything possible to get Sofia's mother to approve him for her daughter. but the mother refused to recognize him, Sofia was a good girl who did not want to break her mother's heart, because her mother was all she had left in the world, the one who took care of her since young age, after her father ran away and leave them, she begged her mother to see the good in Paul as a good man, and not as a bad influence on her, but her mother just wants a rich man for her and not someone like Paul who has no money.
That day, Paul managed to pass some written notes to Sofia, through their housemate who went out to buy groceries at the supermarket, he gave her the notes, Sofia was happy to receive some kind words from Paul, after her mother had stopped her from being close to him for eight months, she thought that maybe Paul had already given up on her, but it was the opposite, he was still in love with her, so in that note, Paul has a plan to run away with Sofia, in a period of two days.
They were to meet at the nearest bus stop, that would make them take a bus to another city, Paul went there while waiting for Sofia to arrive, some men covering their faces with a red coat entered the bus stop and started collecting people's phones and money, Paul gave them his phone because he didn't want any trouble, but one of the thieves knocked him to the ground, he hit his head and bled severely.
Sofia arrived at the bus stop after the incident but she found Paul bleeding badly, she took him to the hospital but his life was not promising, he had hit his head very hard which caused a lot of blood to lost from his body, Sofia stood at the window looking at him, Paul's travel bag was right next to her, she saw beautiful flowers that he had bought with the intention of giving them as a gift, she took it out and went inside after being allowed to go in by the nurse, at that moment Paul was no longer the same, he was struggling to survive "wake up please" Sofia told him.
"I've seen the flower you bought and you plan to give it to me" she continues to say in a very soft tone, and then the computer beeps so fast, Sofia runs out to call a doctor, before a doctor arrives, Paul has passed out, Sofia went home and blamed her mother, she was having a hard time forgiving her mother, that day she went to the river and sat down, it was the only thing she could do to give her peace of mind.
This is an original fictional story written by me @repayme4568. Thank you very much for reading my story, have a wonderful day ahead.
Spanish
Desde que nació solo tuvo un amor, a su madre no le caía bien, ella lo llama hombre pobre y de poca monta, pero Sofia estaba locamente enamorada de Paul, ese día, el joven fue a visitarla, pero La mamá de Sofía se levantó y detuvo todo el arreglo, ella lo ahuyentó y él se avergonzó, no fue algo fácil, Paul no sabía que la mamá de Sofía no estaba apoyando la relación de él y su hija, pero como ambos hacen cosas juntos desde la infancia hasta la edad adulta, pensó que ella lo aceptaba como una buena pareja para su hija, pero el incidente de ese día le muestra todo lo que necesita saber.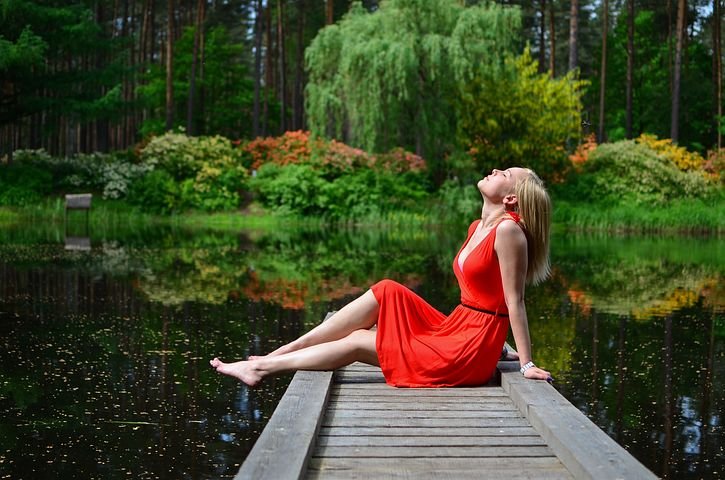 @
Fuente de la imagen
Se fue con lágrimas en el rostro, era un hombre solitario cuyos padres habían muerto cuando él era joven, tenía un hermanito de diez años, Paul hizo todo lo posible para que la madre de Sofía lo aprobara para su hija. pero la madre se negó a reconocerlo, Sofía era una niña buena que no quería romper el corazón de su madre, porque su madre era todo lo que le quedaba en el mundo, la que la cuidó desde pequeña, después de que su padre huyó alejarse y dejarlos, le rogó a su madre que viera lo bueno de Paul como un buen hombre, y no como una mala influencia para ella, pero su madre solo quiere un hombre rico para ella y no alguien como Paul que no tiene dinero.
Ese día, Paul logró pasarle unas notas escritas a Sofía, a través de su compañero de casa que salió a comprar víveres en el supermercado, él le entregó las notas, Sofía estaba feliz de recibir unas palabras amables de Paul, luego de que su madre le había impedido al estar cerca de él durante ocho meses, pensó que tal vez Paul ya se había dado por vencido con ella, pero fue todo lo contrario, él todavía estaba enamorado de ella, por lo que en esa nota, Paul tiene un plan para fugarse con Sofía, en un plazo de dos días.
Debían encontrarse en la parada de autobús más cercana, eso los haría tomar un autobús a otra ciudad, Paul fue allí mientras esperaba que llegara Sofía, unos hombres que se tapaban la cara con un abrigo rojo entraron en la parada de autobús y comenzaron a recoger los teléfonos de las personas y dinero, Paul les dio su teléfono porque no quería problemas, pero uno de los ladrones lo tiró al suelo, se golpeó la cabeza y sangró mucho.
Sofía llegó a la parada de autobús después del incidente pero encontró a Paul sangrando mucho, lo llevó al hospital pero su vida no era prometedora, se había golpeado muy fuerte en la cabeza lo que provocó que perdiera mucha sangre de su cuerpo, Sofía se puso de pie. en la ventana mirándolo, la bolsa de viaje de Paul estaba justo al lado de ella, vio hermosas flores que él había comprado con la intención de regalárselas, la sacó y entró después de que la enfermera le permitiera entrar , en ese momento Paul ya no era el mismo, estaba luchando por sobrevivir "despierta por favor" le dijo Sofía.
"He visto la flor que compraste y planeas dármela" continúa diciendo en un tono muy suave, y luego la computadora suena tan rápido, Sofía sale corriendo a llamar a un médico, antes de que llegue un médico, Paul se ha desmayado, Sofía se fue a su casa y culpó a su madre, le estaba costando mucho perdonar a su madre, ese día fue al río y se sentó, era lo único que podía hacer para darle tranquilidad.
Esta es una historia ficticia original escrita por mí @repayme4568. Muchas gracias por leer mi historia, que tenga un maravilloso día por delante.