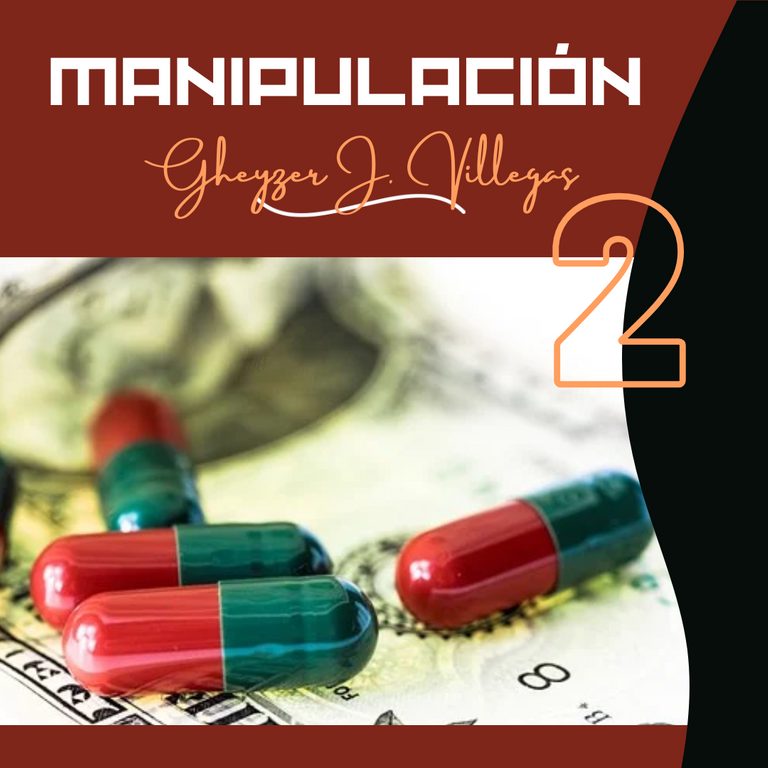 Fuente
---
Esta historia está basada en hechos reales, aunque se han modificado algunos personajes y situaciones con fines literarios. Si deseas leer el inicio del relato, puedes seguir este enlace:
https://peakd.com/hive-132410/@latino.romano/manipulacion-handling
---
La víctima era una maestra de escuela primaria que vivía en el mismo edificio de apartamentos que Elena. Los detectives, Morón y Ruiz, se apresuraron a ir a la morgue para hablar con el forense. Los familiares de Elena los siguieron, pero cuando Morón se dio cuenta de ellos, le hizo una seña a Ruiz para que se encargara de la identificación.
En la sala del forense, sobre una mesa, yacía el cuerpo sin vida de la Maestra. Morón le dio un vistazo de lejos. El forense lo llamó con un gesto para que se acercara.
—¿Qué le pasó a tu compañero?
—Está en el cuarto frío con los familiares de la primera víctima, ya sabes, en la identificación de rutina. ¿Qué puedes decirme de esta mujer?
—Cecilia Rodríguez, de 30 años, no hay signos de abuso de ningún tipo. No hay golpes ni moretones, no hay heridas —señaló el forense.
—Entonces no está muerta, solo duerme profundamente —dijo con burla Morón.
El forense lo fulminó con la mirada.
—Realmente odias hacer esto. ¿Verdad, Morón?
—Vamos, Lucas. Llevo diez años haciendo lo mismo y no encuentro nada interesante. Esta mujer, por ejemplo, seguro los análisis de su sangre dirán qué cosa le dio el esposo para matarla.
Ruiz entró en la habitación, y alcanzó a oír las palabras de Morón.
—No creo que sea tan sencillo esta vez, amigo —indicó agitando una hoja de papel sobre su cabeza.
Morón se dio vuelta para verlo, entonces notó en la expresión de Ruiz un particular entusiasmo por el caso.
—¿Qué traes allí?
—Los datos preliminares de la Maestra. No tenía esposo, era viuda desde hace cinco años. Además, no tenía novio, ni enamorados, según los vecinos —relató Ruiz, mostrando la hoja a su compañero.
Morón tomó el papel y leyó con cuidado algunas líneas resaltadas en rojo.
—¿Qué hiciste con Martín y Adelaida? ¿Identificaron a Elena? —preguntó Morón.
—Sí, lo hicieron, fue bastante rápido. Ya se fueron al apartamento de ella para preparar el funeral. Por lo visto ya se conoce la causa de su muerte, pero aún no nos han informado.
Los detectives miraron fijamente al forense, esperando una explicación.
—No me miren así —dijo Lucas— yo no fui quien atendió la autopsia de esa chica. Pero puedo mostrarle los resultados si desean.
—¿Cuál fue la causa de la muerte? —quiso saber Morón.
—El informe oficial dice suicidio, pero…
—¿Pero qué? —preguntó Ruiz.
Morón se cruzó de brazos y dejó escapar un suspiro.
—Te dije que era una muerte sin nada interesante qué contar —espetó Morón.
—Pero… —continuó el forense— el veneno ingerido era cianuro. Eso fue encontrado en su sistema, y en su estómago había algunas cosas más, entre ellas, un par de cápsulas sin digerir.
—¿Qué tiene eso de especial? —inquirió Morón.
—Por sí solo, nada. Pero yo atendí la autopsia de la segunda mujer, y también encontramos cianuro en su sistema… y un par de cápsulas similares a las de la primera víctima. Estuve a punto de escribir un informe de suicidio, pero no estoy seguro, es mucha coincidencia —explicó Lucas.
—¿De qué estás hablando? ¿Ahora eres detective? Dos mujeres con problemas deciden poner fin a su sufrimiento, y eso es todo —dijo Morón con molestia.
Ruiz se quedó pensativo, meditando en las coincidencias encontradas en ambas mujeres; tratando de hallar una conexión que explicara sus muertes más allá de un suicidio.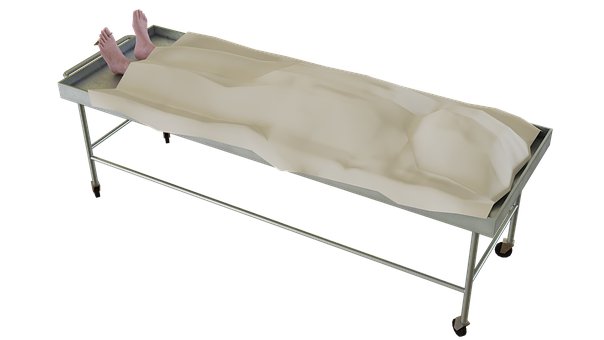 Fuente
—¿Y a esta qué le pasó? —preguntó en tono desafiante el detective Morón.
—Estaba a punto de tomar muestras para enviarlas al laboratorio cuando ustedes entraron aquí, lo sabremos en unas horas.
—No lo sé Morón, esto es extraño —intervino Ruiz, saliendo de su abstracción— ¿Estas dos mujeres decidieron suicidarse casi el mismo día, con las mismas cápsulas de cianuro? Además, ¿Dónde compraron el veneno?
—Exactamente eso pensé yo. No venden cianuro en cápsulas en las farmacias, detectives. Tampoco vas al supermercado y las consigues del mostrador —señaló el forense.
—Lucas, ¿De qué color eran las cápsulas que encontraste en la segunda mujer? —preguntó Ruiz.
—Mitad rojo, mitad verde.
—¿Parecidas al acetaminofén? —preguntó ahora Morón.
—Yo diría que sí.
—¿Qué te parece Morón? ¿Hacemos una visita de nuevo al apartamento de Elena?
El detective Morón resopló con fuerza, en parte porque sabía que la pregunta de su compañero era por simple cortesía. Ante la nueva evidencia, estaban obligados a investigar el caso más a fondo.
—Sí, de acuerdo, pero primero pararemos por un café.
Después de un viaje corto al centro de la ciudad, al lugar donde consideraban que servían el mejor café, los detectives se dirigieron al apartamento de Elena, la primera de las mujeres encontrada muerta.
Al tocar la puerta, percibieron que en el interior se escuchaban voces. Pensaron en la hermosa Adelaida y su hermano Martín, los primos de Elena, que seguramente lidiaban con los arreglos del funeral.
De pronto, se escuchó un grito perturbador desde el interior del apartamento.
Los detectives derribaron la puerta, y apuntando con sus armas, entraron en tropel hasta la sala. Dos hombres, que parecían personal de mantenimiento, y una mujer con traje ejecutivo, levantaron las manos, totalmente asustados, al verlos.
—¡No se muevan! —gritó Ruiz.
Morón dio un vistazo hacia el dormitorio cuya puerta estaba abierta de par en par. En el suelo, se encontraban los primos de Elena: Adelaida y Martín; también muertos.
---
---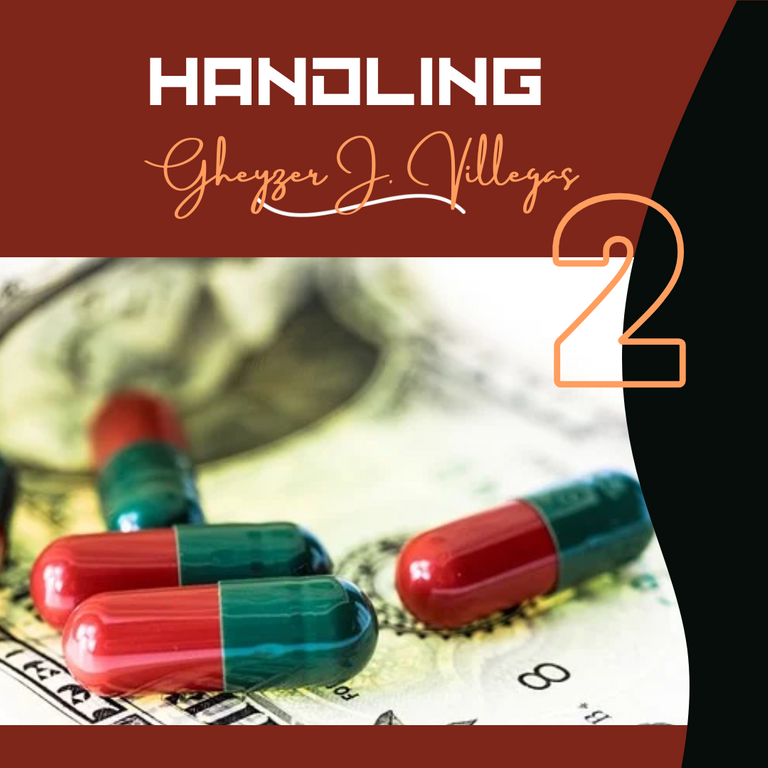 Fuente
English version
This story is based on real events, although some characters and situations have been modified for literary purposes. If you wish to read the beginning of the story, you can follow this link:
https://peakd.com/hive-132410/@latino.romano/manipulacion-handling
---
The victim was an elementary school teacher who lived in the same apartment building as Elena. The detectives, Morón and Ruiz, rushed to the morgue to talk to the coroner. Elena's relatives followed them, but when Moron noticed them, he signaled Ruiz to take over the identification.
In the coroner's room, on a table, lay the lifeless body of the Maestra. Morón took a look at it from afar. The coroner called him with a gesture to come closer.
-What happened to your partner?
-He is in the cold room with the relatives of the first victim, you know, in the routine identification. What can you tell me about this woman?
-Cecilia Rodriguez, 30 years old, no signs of abuse of any kind. No bruises, no bruises, no wounds," said the coroner.
-Then she's not dead, she's just sleeping soundly," said Morón mockingly.
The coroner glared at him.
-You really hate doing this, don't you, Morón?
-Come on, Lucas. I've been doing the same thing for ten years and I can't find anything interesting. This woman, for example, I'm sure the analysis of her blood will tell what her husband gave her to kill her.
Ruiz entered the room and heard Morón's words.
-I don't think it will be so simple this time, my friend," he said, waving a sheet of paper over his head.
Morón turned around to see him, then he noticed in Ruiz's expression a particular enthusiasm for the case.
-What do you have there?
-The preliminary data of the Maestra. She had no husband, she had been a widow for five years. Besides, she had no boyfriend, nor lovers, according to the neighbors -reported Ruiz, showing the sheet of paper to his companion.
Morón took the paper and carefully read some lines highlighted in red.
-What did you do with Martín and Adelaida? Did they identify Elena? -Morón asked.
-Yes, they did, it was quite fast. They already went to her apartment to prepare the funeral. Apparently the cause of her death is already known, but we haven't been informed yet.
The detectives stared at the coroner, waiting for an explanation.
-Don't look at me like that," Lucas said, "I wasn't the one who performed the autopsy on that girl. But I can show you the results if you wish.
-What was the cause of death? -Morón wanted to know.
-The official report says suicide, but....
-But what? -asked Ruiz.
Morón crossed his arms and let out a sigh.
-I told you it was a death with nothing interesting to tell," Morón sighed.
-But..." continued the coroner, "the poison ingested was cyanide. That was found in her system, and in her stomach there were some other things, among them, a couple of undigested capsules.
-What's so special about that? -Moron asked.
-On its own, nothing. But I attended the autopsy of the second woman, and we also found cyanide in her system... and a couple of capsules similar to those of the first victim. I was about to write a suicide report, but I'm not sure, it's too much of a coincidence," Lucas explained.
-What are you talking about? Are you a detective now? Two women with problems decide to put an end to their suffering, and that's all," said Morón with annoyance.
Ruiz remained thoughtful, meditating on the coincidences found in both women; trying to find a connection that would explain their deaths beyond suicide.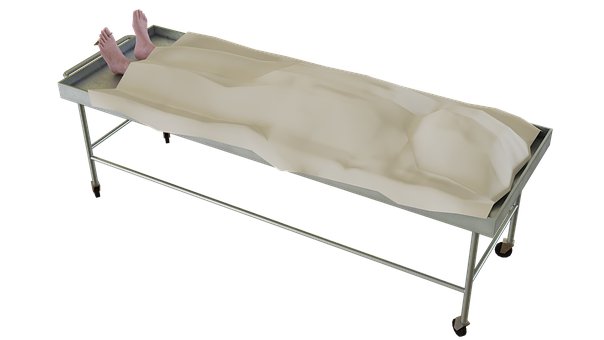 Fuente
-And what happened to this one? -asked Detective Morón in a defiant tone.
-I was about to take samples to send to the lab when you came in here, we will know in a few hours.
-I don't know Morón, this is strange -intervened Ruiz, coming out of his abstraction- These two women decided to commit suicide almost the same day, with the same cyanide capsules? Besides, where did they buy the poison?
-That's exactly what I thought. They don't sell cyanide in capsules in pharmacies, detectives. You don't go to the supermarket and get them over the counter either," the coroner pointed out.
-Lucas, what color were the capsules you found in the second woman? -Ruiz asked.
-Half red, half green.
-Similar to acetaminophen? -asked Morón.
-I would say yes.
-What do you think, Morón? Shall we pay another visit to Elena's apartment?
Detective Morón snorted loudly, partly because he knew that his partner's question was a simple courtesy. In the face of the new evidence, they were obliged to investigate the case further.
-Yes, all right, but first we'll stop for coffee.
After a short trip downtown, to the place where they considered they served the best coffee, the detectives headed for the apartment of Elena, the first of the women found dead.
As they knocked on the door, they heard voices inside. They thought of the beautiful Adelaide and her brother Martin, Elena's cousins, who were probably dealing with funeral arrangements.
Suddenly, a disturbing scream was heard from inside the apartment.
The detectives broke down the door, and pointing their guns, swarmed into the living room. Two men, who looked like maintenance personnel, and a woman in an executive suit, raised their hands in complete panic at the sight of them.
-Don't move! -Ruiz shouted.
Morón glanced toward the bedroom whose door was wide open. On the floor were Elena's cousins, Adelaida and Martín, also dead.
---