Hi guys! We just had an awesome Swiss Hive Meet Up !!
With our guest of honor: @b4phom3t who is already established in the german community but lives in Switzerland.
He was part of the hivecamp at the Bodensee.
We had some newcomers today and just an awesome evening.
One of the founders of the swisshive community @yangyanje just brought us some awesome hive bags!!! Which we all signed immediatley :D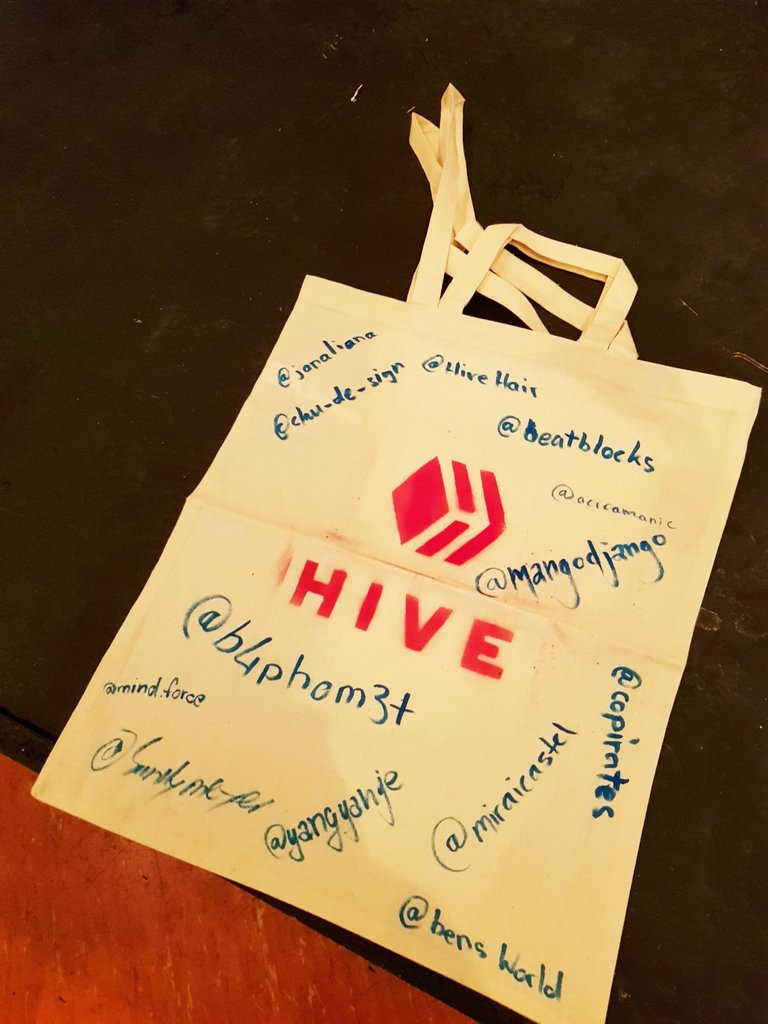 Big thanks to all for particapating in this eventful evening. Your badges are on the way!
Give it some time the distributor had a lot of !BEER
Have a good one!
Stay happy and see U soon!
Participants of today:
@b4phom3t
@yangyanje
@janaliana
@clau-de-sign
@sandymeyer
@option2-e
@acroamanic - NEW USER! Say hello
@bensworld
@mangodjango - NEW USER! Say hello
and me
@miraicastel