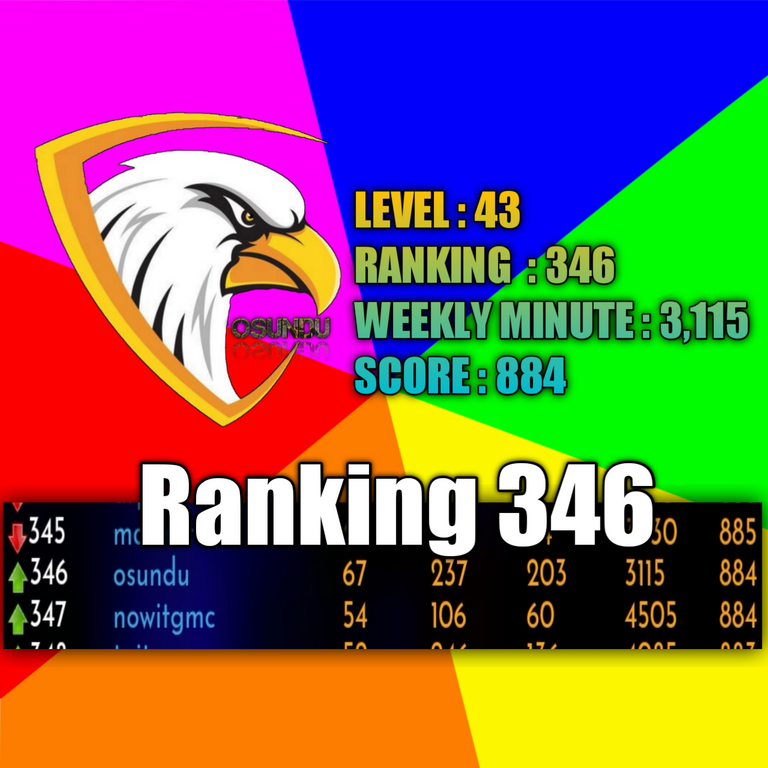 Hello everyone Buskerian!
Today i had done to looked around stalls for a bargain to crafting my own guitar card for the First Time since i started playing
https://www.risingstargame.com and would be more after this. The Pop-up message on my diary shown below for what i have found the crafting part :

After i had enough parts, finally For the First Time an instrument been crafted RSTAR G2313 and a new NFT been minted🤘
(overal in total 6,000 STARBITS was spent 😁 POSTAIM BAH)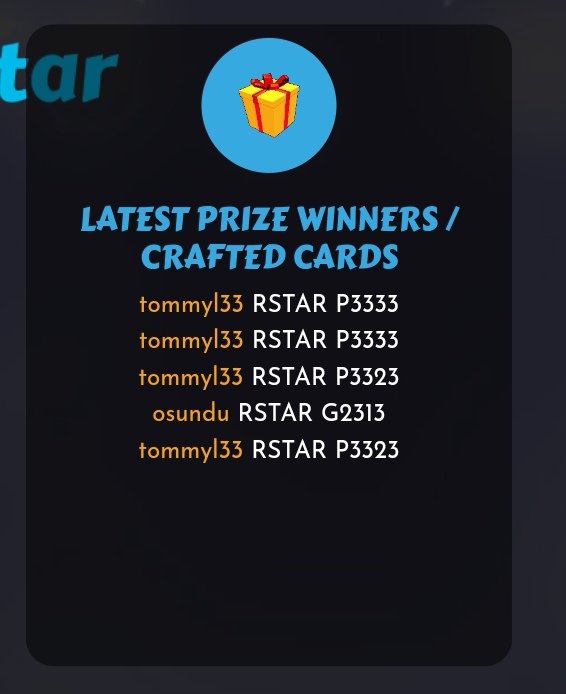 Coincidentally the Legend @tommyl33 are also currently crafted a lot of production cards. By the way, Super Duper Big Thanks to you my friend for reminded me and other friends to do the Festival World Tour Mission that Held in Norway.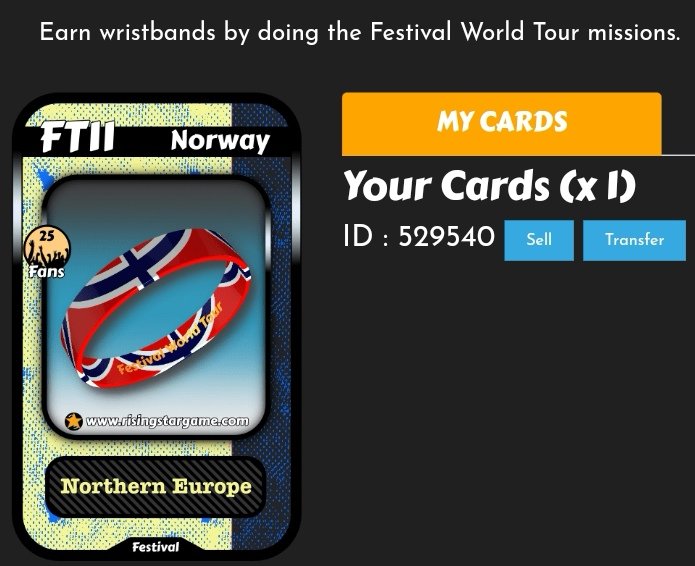 As you guys know, this wristband also i obtained for The First Time and Im looking forward for the next Festival Word Tour 🍻.
Osundu updated Level :
I'm the Buskerian Familly who Reach Level 43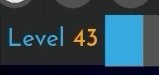 Ranking : 346
Fans : 12,930
Luck : 1,649
Skill : 14,678
Income Modifier : 203
History from zero to hero !
Based on my previous Percentage Ego was 37% EGO 😂.
Actually, sometime i forgot to do the music lesson mission because of the hectic life at work. Today and for the next days, i might just focus on doing Guitar Lesson until my EGO lower from 35% to 0%.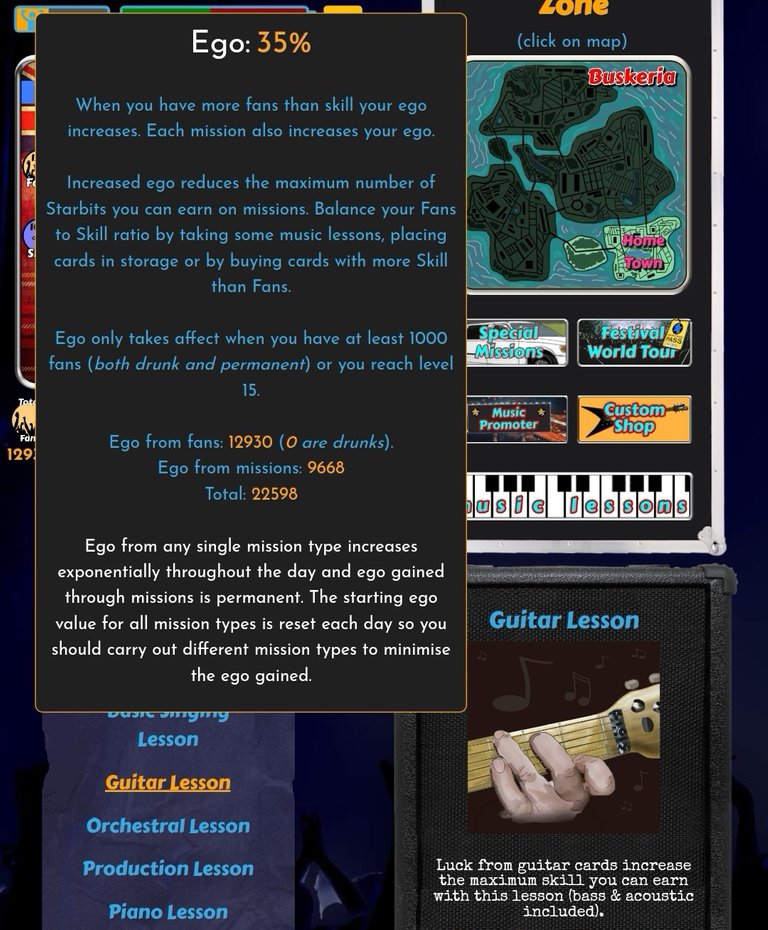 Thank you For the Kindness Support !! Aramaitiiii Lundus Yaaameeh!!!🍻Cheerss.