We finally unpacked our soundbar. After being here several months, we know we want to put it on the wall, but there's one small catch: we lost the mounting brackets in the move.
I wanted 2"x3" angle brackets, but I couldn't find them at the hardware store and I was in too much of a hurry to lose time hunting for something I could make from what's available here and now, so I bought 3"x3" and went with it.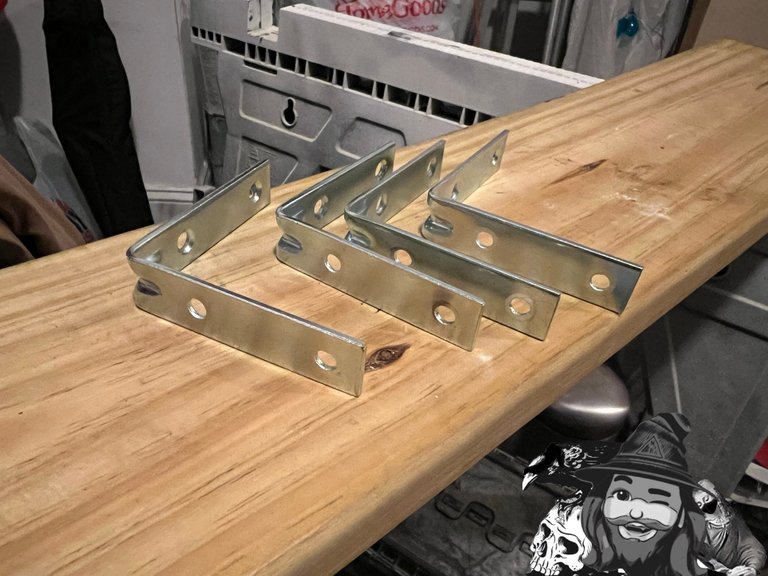 For this project, I knew I wanted roughly 2"x3", but the 3" was the most important part and the hardware came that way. The rest I could just make up as I go - I didn't measure anything from here out, just eye and cut…but I did screw the brackets to a scrap board to help them come out somewhat symmetrical.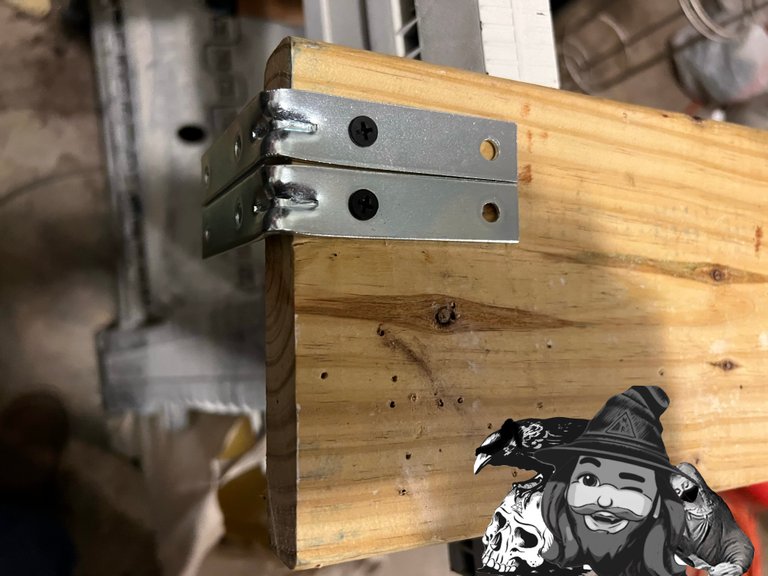 Hand drilled, 1/4" diameter, not perfect but not terrible; these won't be seen so I'm not putting time into perfection.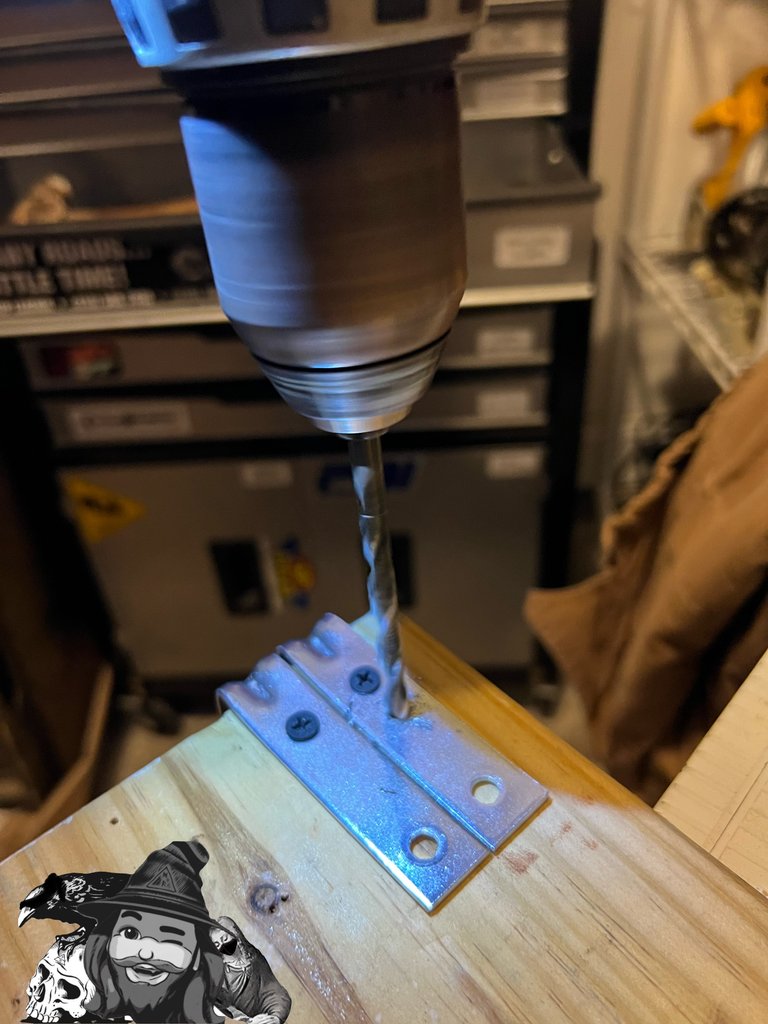 Hack saw got old quick. The board was rounded so it was hard to hack. I changed tactics and just ran a jig saw straight through everything to get what I wanted done quick.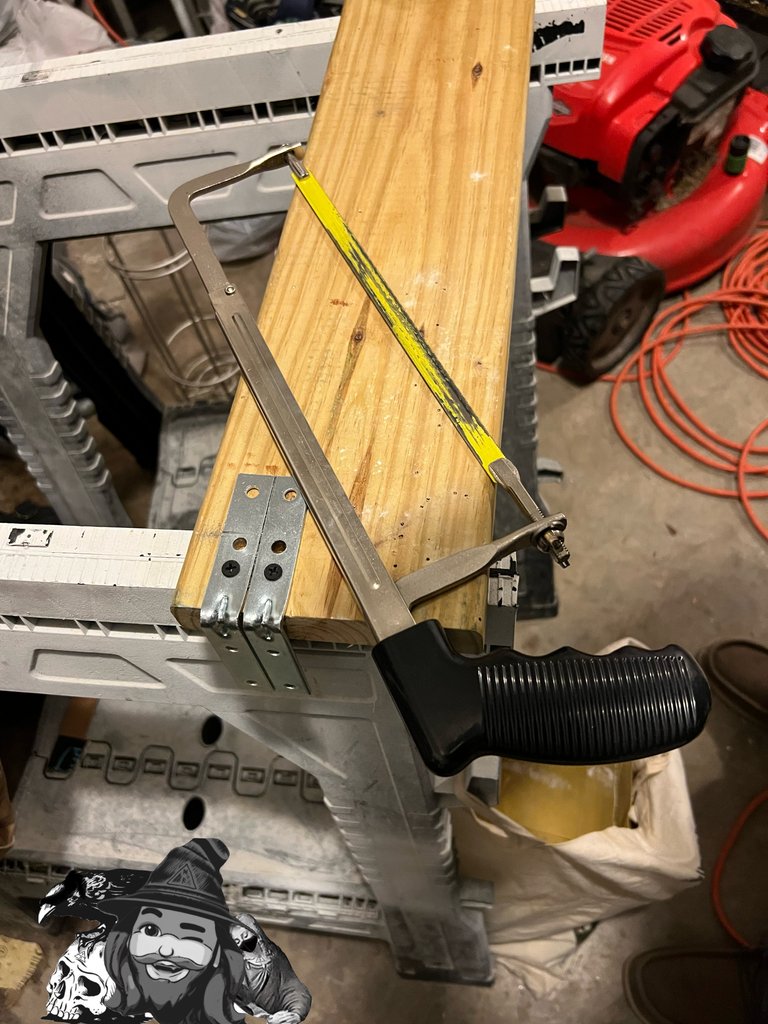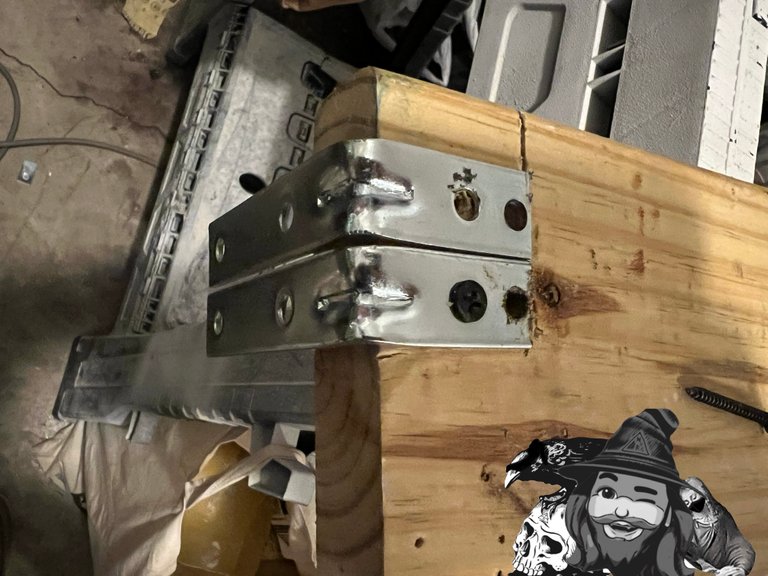 I removed the screws holding the feet in place, just to see if there was a better way. The feet had an arch between the corners and would have made very little contact with my brackets - I was concerned vibration from the sound may cause it to fall over time.
I happened to have some adhesive backed Velcro strips in my tool box from another project. I had to trim them down ever so slightly, but the L brackets fit into the recessed grooves perfectly.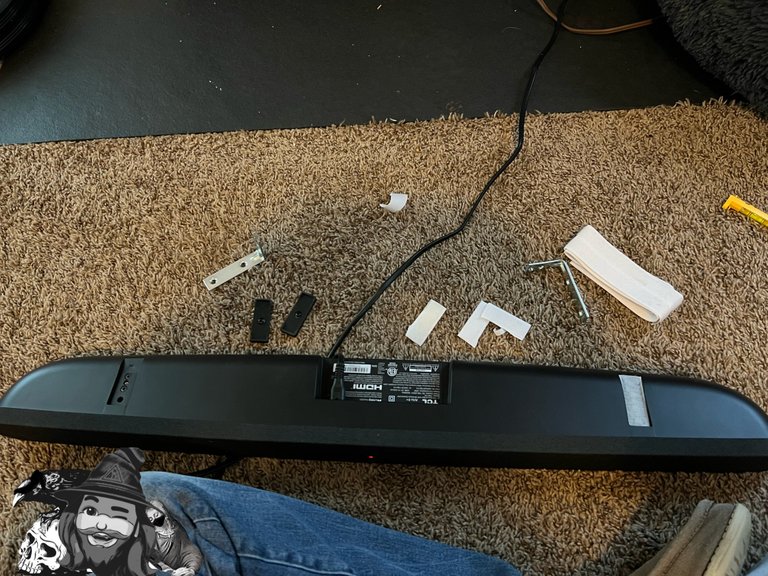 First try…accidentally put the Velcro on the wrong side of the L bracket. It peeled without too much trouble which is cool now, but may mean it's not going to hold up well over time.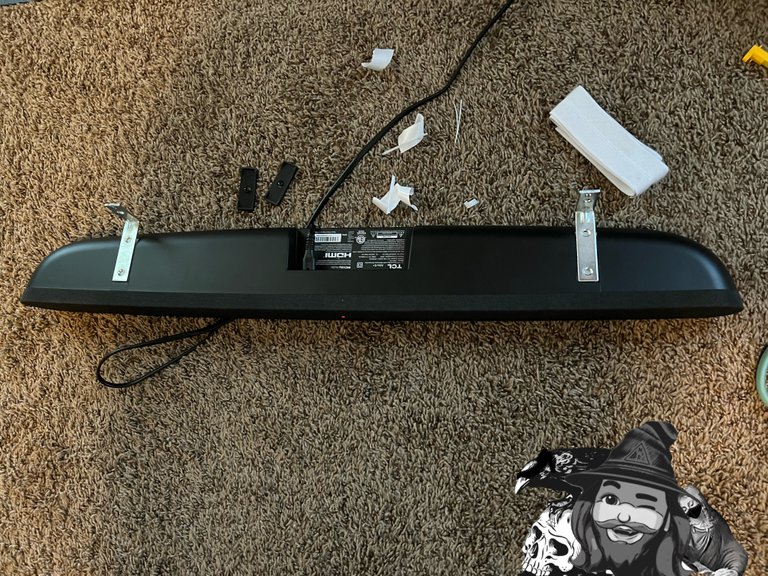 I Velcro'd the brackets to the soundbar and held it to the wall. I moved it until it looked nicely spaced and centered, and then marked the tops and bottoms of the two brackets. Next I set down the bar, held the brackets in between the marks, and marked the wall to drill for anchors.
The rest is pretty much self-explanatory…or at least, doesn't relate much to making new soundbar brackets :)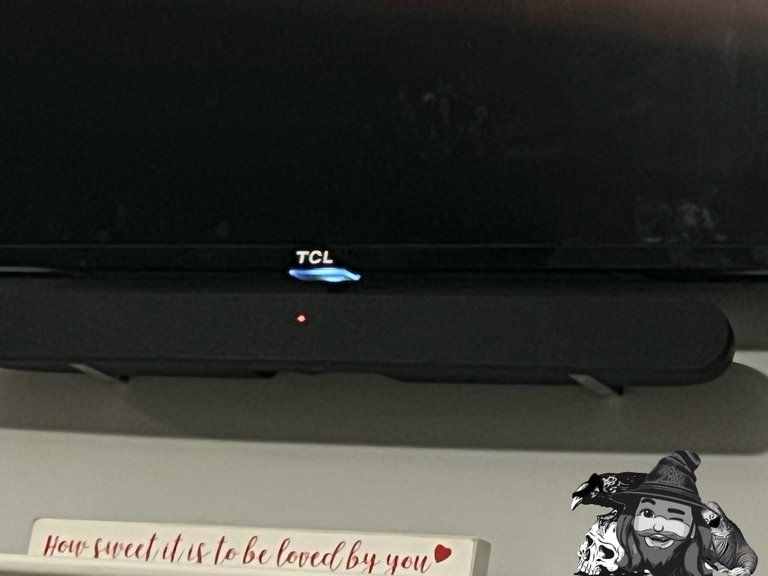 I'll be curious to see how this whole thing holds up - my family can be pretty rough on things, so I usually learn quickly if one of my designs isn't structurally sound.
---
---
Thanks for checking out some more of my work! As always, I hope you enjoyed witnessing as much as I enjoyed creating!
© Photos and words by @albuslucimus, except where otherwise indicated.
---

---
If you enjoy my content, check out the Albus Index!
Here you'll find links to various post-groupings, so you can find all posts related to a specific topic quickly. Topics include lists of brewing recipes, flutes, crypto talks, rucking posts and an index of all acoustic covers. The lists are updated as new content is added, so they can always be used to quickly navigate my content.
---
---