Why a Witness ?
Three years ago, Steemit was introduced to me by @godfish who authored a bunch of great posts on the topics of Steem blockchain and its ecosystem. When I read about the witnesses for the very first time, I was a mere newbie. Starry-eyed and mesmerized, I boasted that I would apply for being a witness. Rather bold by somebody, whose registration had been confirmed just a few blocks ago ;)
As time went by, I started publishing myself and got involved in the small but cohesive and creative Czech #cesky community.
Besides of publishing posts, including my theory of photography series, I established #fototema weekly challenge which brought most of the community to take photos; and to take them more seriously. In the meanwhile, I realized how important the curators are.
Therefore, I have been running @cesky.kurator curating project for two years. It rewards high-quality content written in Czech and Slovak. Also, I take part in the @curangel project.
I consider the last Hard Fork and the launching of Hive to be a step on the path towards safer network that excludes ninja-mined coins; the community clearly demonstrated that the blockchain users are those who bear the value of the network.
However, a lot of witness servers remain on Steem not willing to migrate. Hence, I am becoming a witness to support the Hive blockchain. For the same reason, I have launched a Hive seed node either.
How ?
The witness server runs as a "hive-in-a-box" VPS by Privex located in Germany. My seed node is running on 185.130.44.169:2001 and is also hosted by Privex and located in Sweden.
I use steemfeed-js by @someguy123 as a price feed tool.
@privex and @someguy123, thank you!
Big thanks to @pharesim, whose vote and support got me into TOP 100 instantly, making me able to mine my first block 42598581 on the third day of my witnessship.
What next ?
@tazi the Author, alas, does not publish regularly. I want to deepen the topics he has worked on and introduce new ones. My list of possible topics keeps growing day by day. Alongside #tematydne as a local activity, I would like to resurrect #fototema and make it international.
@tazi the Curator aims on seeking quality content and underrated authors to whitelist them for the local @cesky.kurator project (in case they publish in Czech or Slovak) or reward them using @curangel curating system.
@tazi the Witness is ready to support code upgrades that would lead towards decentralization and thus stability and security of Hive network. I would like to create backup witness server and another seed node located in the different datacenter.
I will appreciate any support and votes.
For vote me using peakd.com find @tazi on the right.
For vote me using Hivesigner
Big thanks for you votes !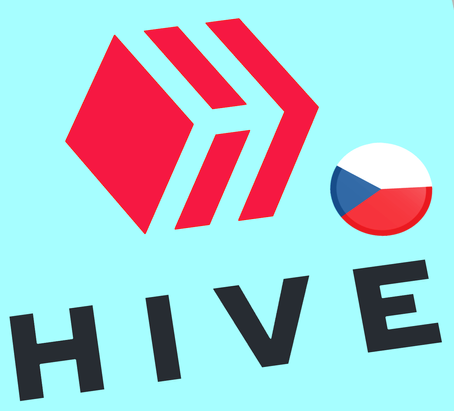 Proč svědek?
O tom, že existuje nějaký Steemit, jsem se dozvěděl už před třemi roky od @godfish, který taky napsal super sérii postů o Steem blockchainu a jeho ekosystému. Byl jsem na Steemit krátce, když jsem četl jeho post o svědcích. Tehdy jsem trošku zasněn napsal v nadsázce, že do toho jdu... Trochu smělé na někoho, komu ještě nezaschl digitální podpis na přihlášce ;)
Jak šel čas, rozkoukal jsem se, začal publikovat a zapojil se tak aktivně do dění v malé, ale zdravé a kvalitní komunitě píšící česky, případně slovensky pod tagem #cesky.
Kromě autorských postů, mezi než patří například seriál o fotografii a focení a následně pořádané #fototema, které k focení a hlavně zamyšlení se nad fotografií přivedlo většinu zdejšího českého osazenstva, jsem dospěl k tomu, že velmi důležitou roli hrají také kurátoři.
Proto již druhým rokem provozuji kurátorský účet @cesky.kurator, který odměňuje kvalitní autory píšící pod tagem #cesky. Působím také jako kurátor v @curangel.
Příchod posledního HF a vznik Hive vidím jako částečný posun k většímu zabezpečení sítě, kde jsou ze hry vyřazeny ninja mined tokeny a kde komunita ukázala, že uživatelé sítě jsou to, co tvoří hodnotu blockchainu.
Jsme ale také v situaci, kdy hodně svědeckých serverů zůstalo na Steemu. Svůj vstup mezi svědky vnímám jako podporu Hive blockchainu. Ze stejného důvodu jsem také spustil i Hive seed node.
Jak?
Pro chod witness serveru jsem vybral "hive-in-a-box" VPS u společnosti Privex, který je běží v Německu. U stejné společnosti běží seed node na IP adrese 185.130.44.169:2001. Seed node je v podobné konfiguraci jako witness server, ale umístěn je ve Švédsku.
Jako price feed používám steemfeed-js od @someguy123.
Tímto @privex a @someguy123 děkuji!
Velké díky patří také @pharesim, diky jehož podpoře jsem poškočil do TOP100 a již třetí den od spuštění witness serveru jsem vytěžil svůj první blok s číslem 42598581.
Co dál?
Jako autor, ač nyní publikující nepravidelně, chci dále rozvinout dříve zveřejněná témata a přinést nová, jejichž seznam se mi stále rozšiřuje. Rád bych zde na Hive obnovil #fototema, které bylo vedle #tematydne v naší české komunitě vcelku oblíbené.
Jako kurátor chci nadále vyhledávat kvalitní obsah a autory a zařadit je jak na whitelist lokálního @cesky.kurator (ty v českém, nebo slovenském jazyce), tak odměnit v rámci @curangel.
Jako svědek nyní spravuji witness server a seed node popsané výše.
V budoucnu chci spustit backup witness server a další seed node na serverech v jiném datacentru.
Z volné RC těžím volné hive účty, které jsem připraven přidělit nově příchozím uživatelům s delegací potřebné HP pro základní operace na blockchainu. Jako vstupní bránu na Hive, hlavně pro česky mluvící, plánuji provozovat informační web s možností registrace na doméně cesky-hive.blog.
Jako svědek jsem připraven podpořit změny blockchainu, které povedou k větší decentralizaci a tím bezpečnosti Hive sítě.
Budu rád, pokud mne jako svědka, podpoříte svým hlasem.
Pro hlasování můžete využít peakd.com a najít mé jméno v seznamu.
Pro hlasování lze využít Hivesigner
Velké díky za vaši podporu !